Reiwa building is part of a district undergoing major changes and is one of the strong components of the renewal of this area located between the town hall of Saint-Ouen and the Paris ring road.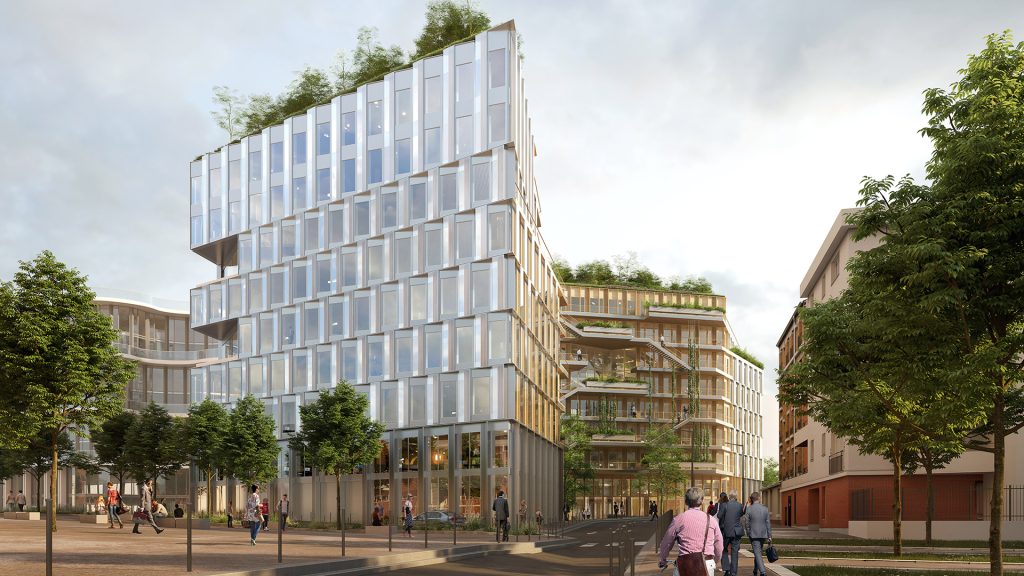 Our ambition for this building is first and foremost to link several scales: that of Grand Paris and that of a major tertiary program that will transform the life of the district and enhance the town's attractiveness.
Our project aims to forge links with the greater area but also with its immediate neighborhood and what is already there: residential buildings, future tertiary buildings or a nearby landscaped avenue.
This desire is visible in the choice of a landscape building that brings together domestic and tertiary architecture.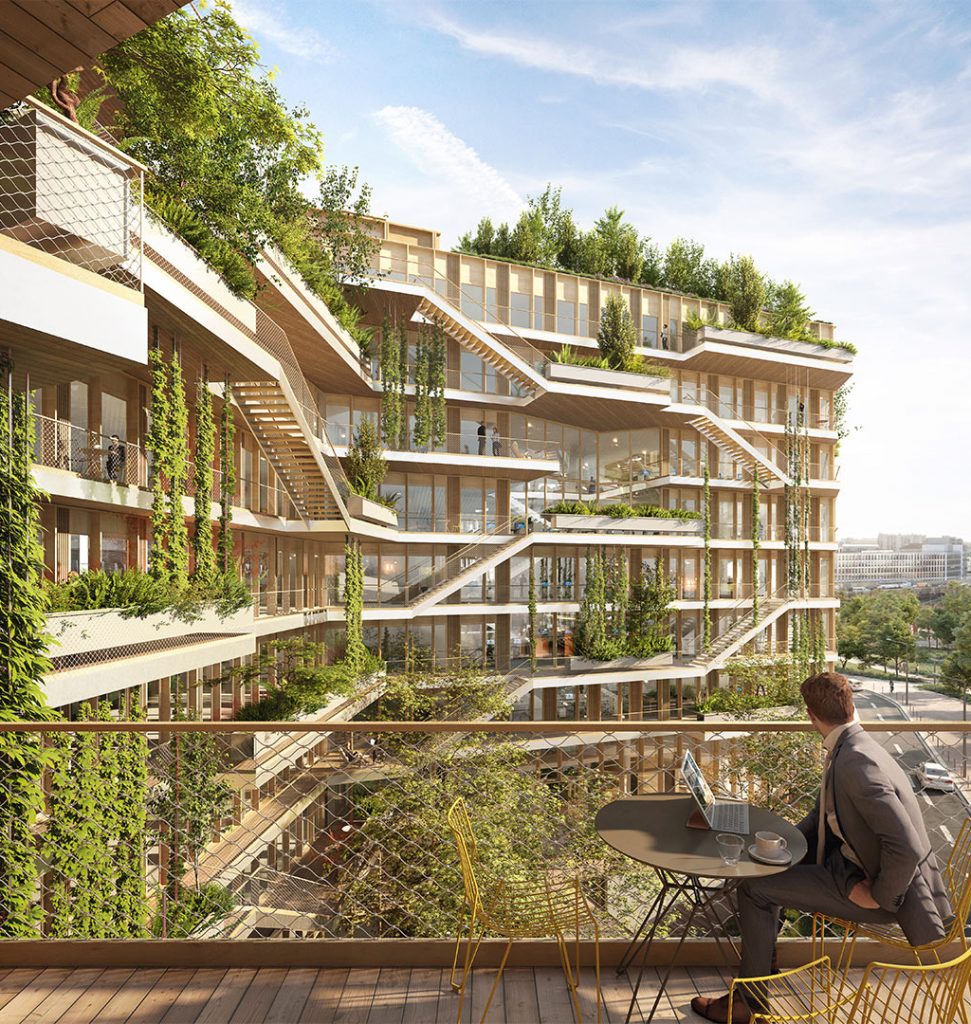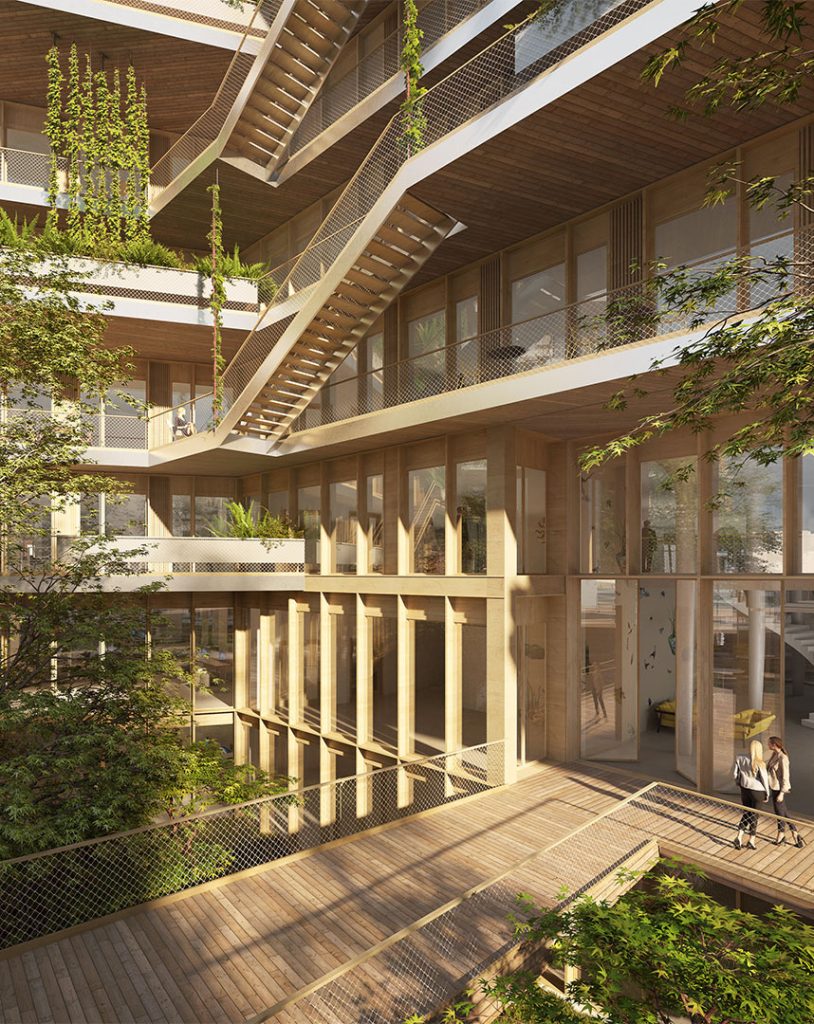 Two types of façades give the new building its identity. A crystalline skin made of a grid of juxtaposed frames marks the outer limits of the plot and borders the streets with their repetitive and modular composition, reminiscent of office programs.
On the other hand, the facades, arranged in the inflections of the plan, in the hollows of the streets, are made up of continuous balconies and given identity by an abundant presence of plants.
These exterior spaces, which echo domestic aesthetics, are places for serendipity, the future third places of any contemporary program.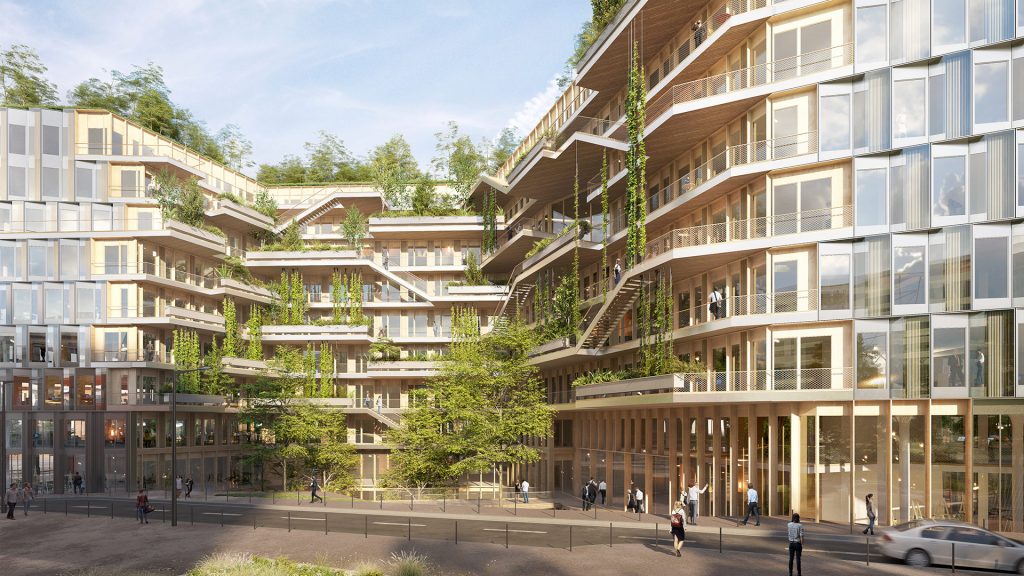 Interconnected by outside stairways, the terraces are new work spaces, all benefiting from a hanging garden. These connections create outdoor paths that link the different internal services of the project in a landscaped setting.

By its extent, its fragmentation and the presence of nature, the building's architecture illustrates the very concept of a landscaped building. Extroverted in the sense of its capacity to open outwards, it also offers an expressive picture, an identity of its own that contributes to the influence of the enterprise it will house.