Nominated project Equerre d'Argent 2006 – First HQE-certified tertiary building.
Located in the inner Parisian suburb of Aubervilliers, Building 270 is part of a huge, changing area that until the 1970s held many storage warehouses.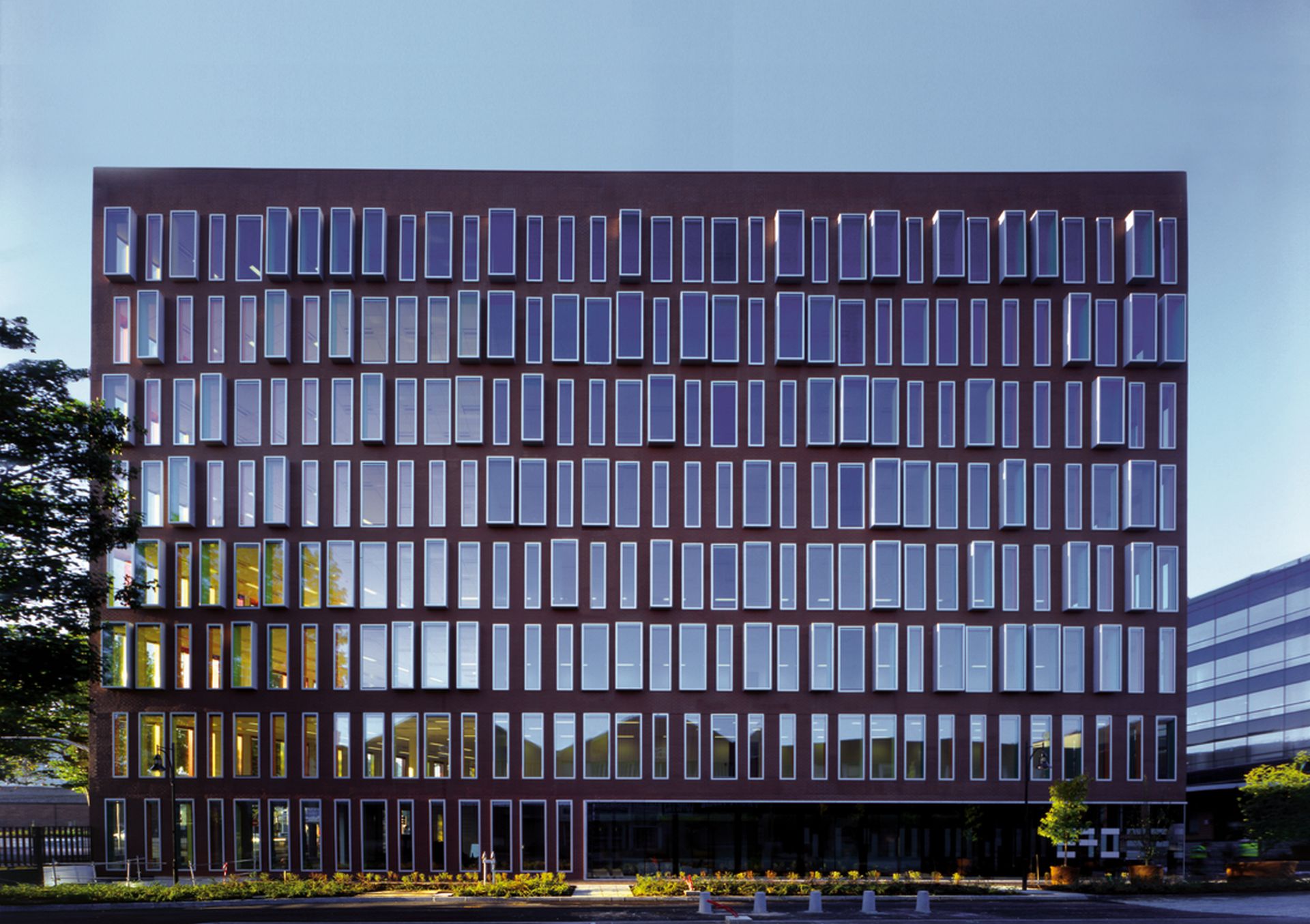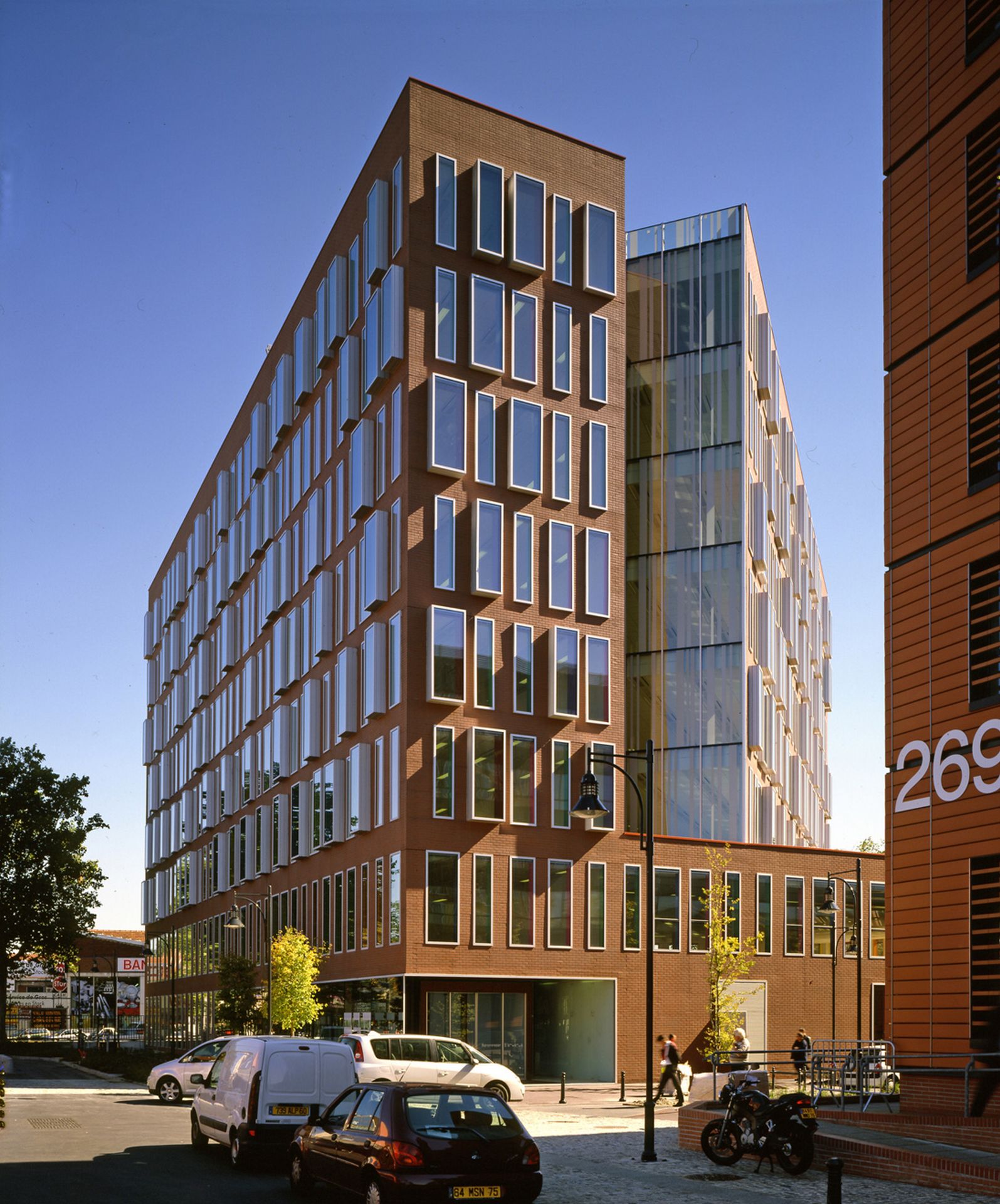 270 was to be the first piece in an architectural brief to demonstrate the sector's economic and identity renewal.
To attain that end, more sustainable technologies had to be sought, and the models and esthetics of standard tertiary buildings had to be challenged.
The building is seen as a block, a sculpted volume of prismatic bricks that both pays tribute to the site's architectural heritage and questions the curtain wall as an unavoidable reference.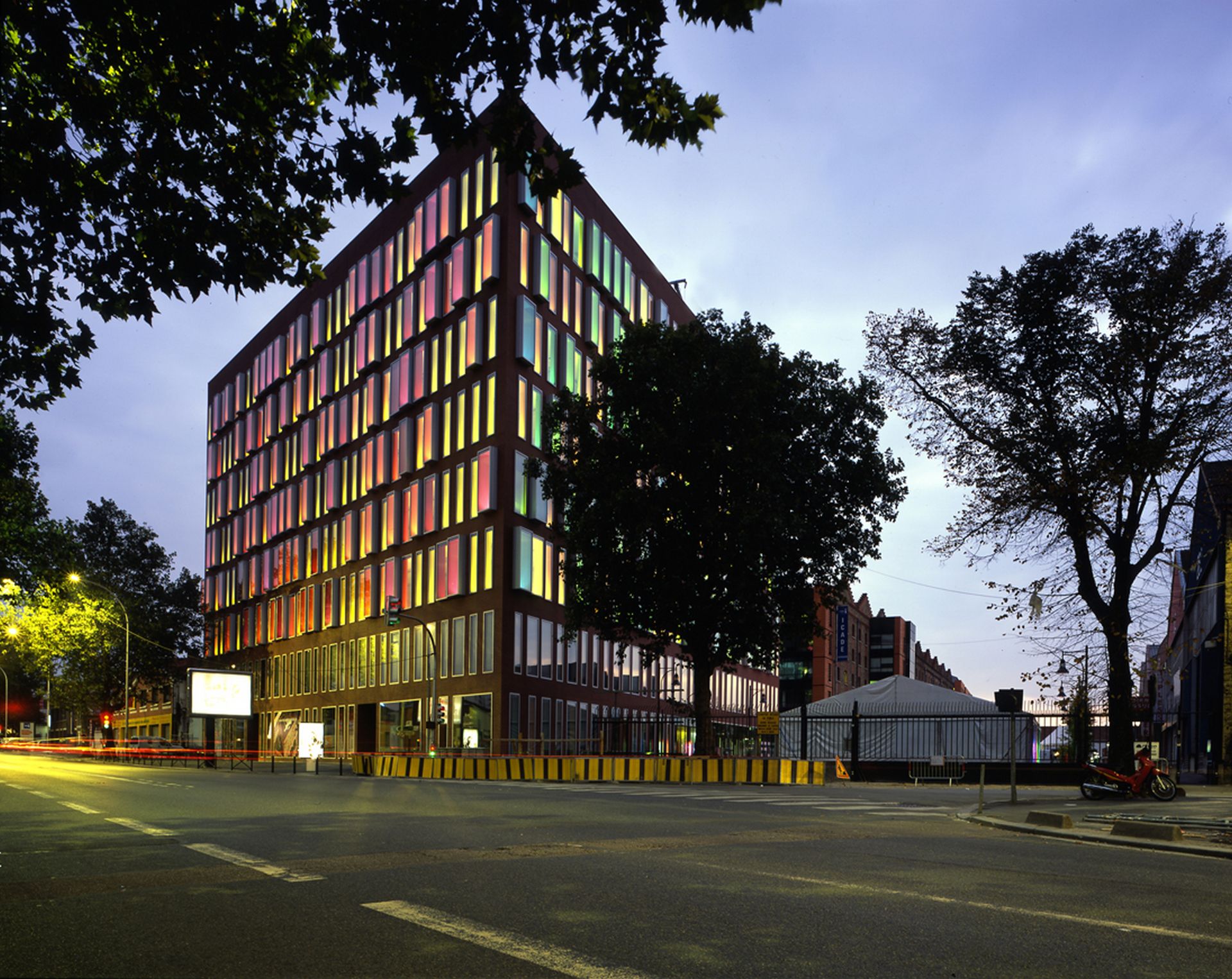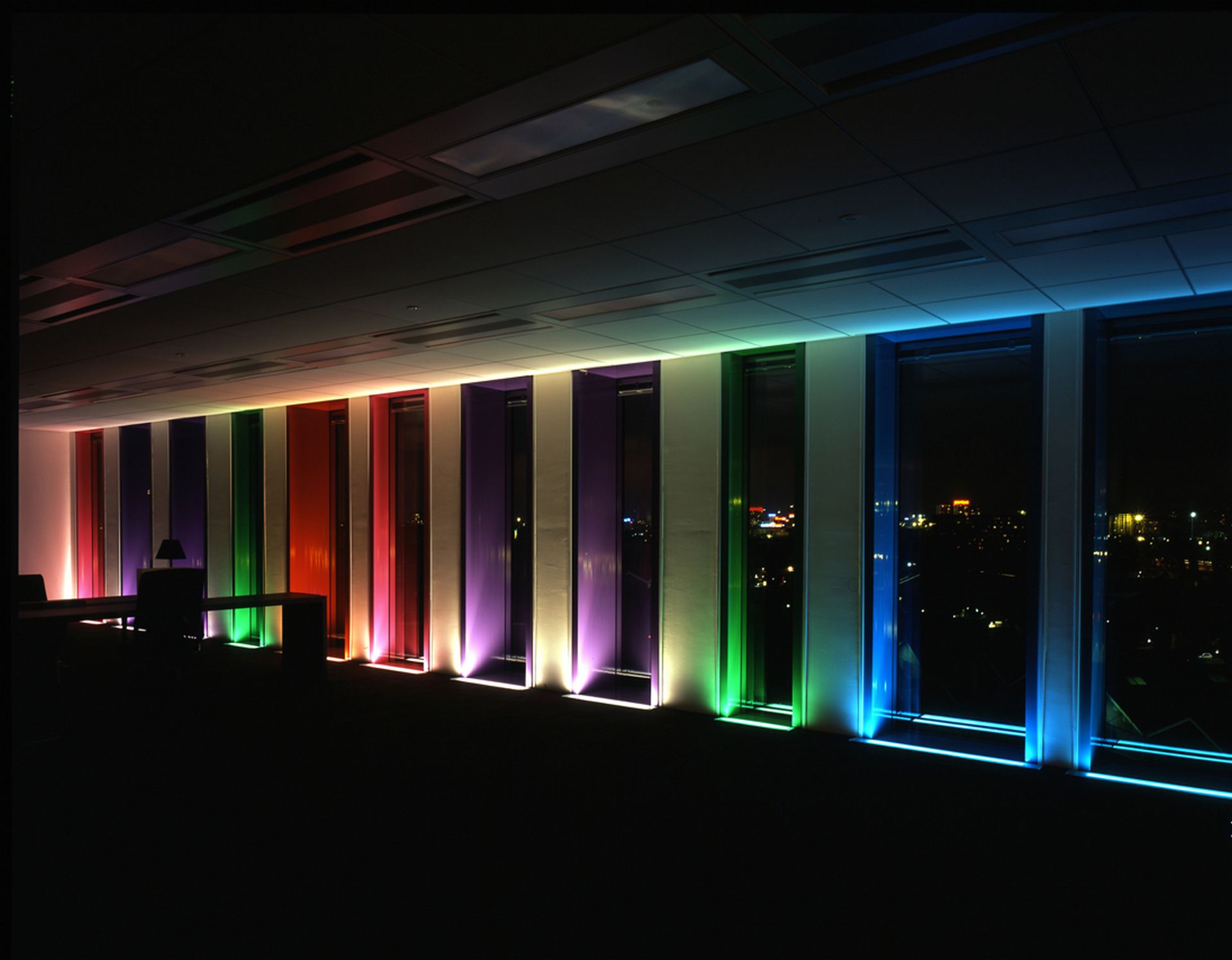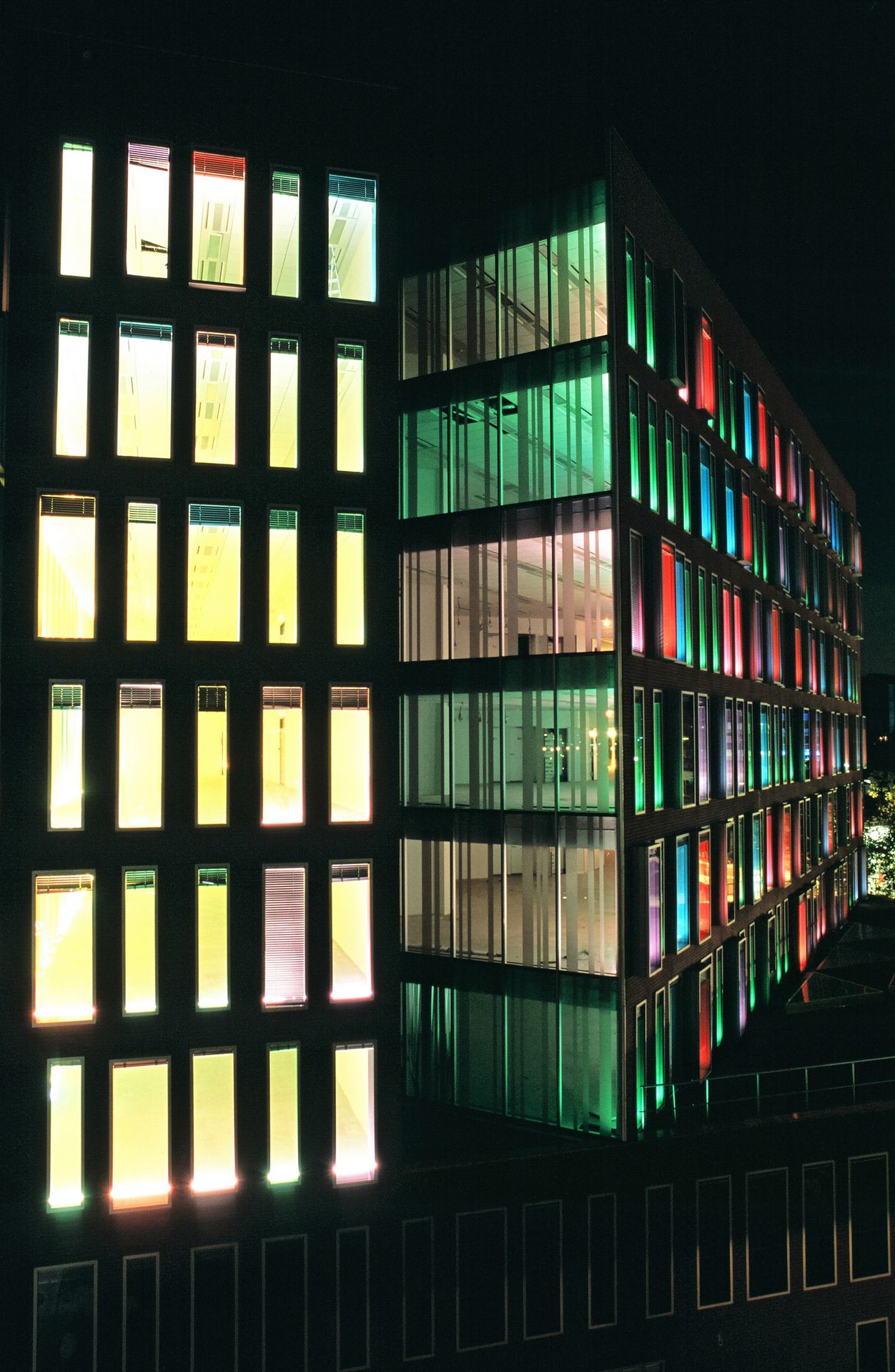 On the outside, their chromatic protubérances remind us of Vasarely's or Rafael Soto's kinetic art, revealing varied and changing volumes as one moves around.
At night each window emits its own light and color; the building becomes a lantern, a lighted, colored benchmark in a vast area at the gates of Paris.
In 2005 this tertiary building was the first in France to receive the Haute Qualité Environnementale label (High Quality Environmental standards).
The façades are full, massive, pierced and populated by a multitude of bay windows with varying dimensions and outcroppings like so many drawers left open.
Inside, these oriel windows extend the space, and their colored frames play with the reflected light, generating special situations and atmospheres in the offices.