Rhythmic! The op-art-inspired facades of the Network building unfurl in Bagneux (92)!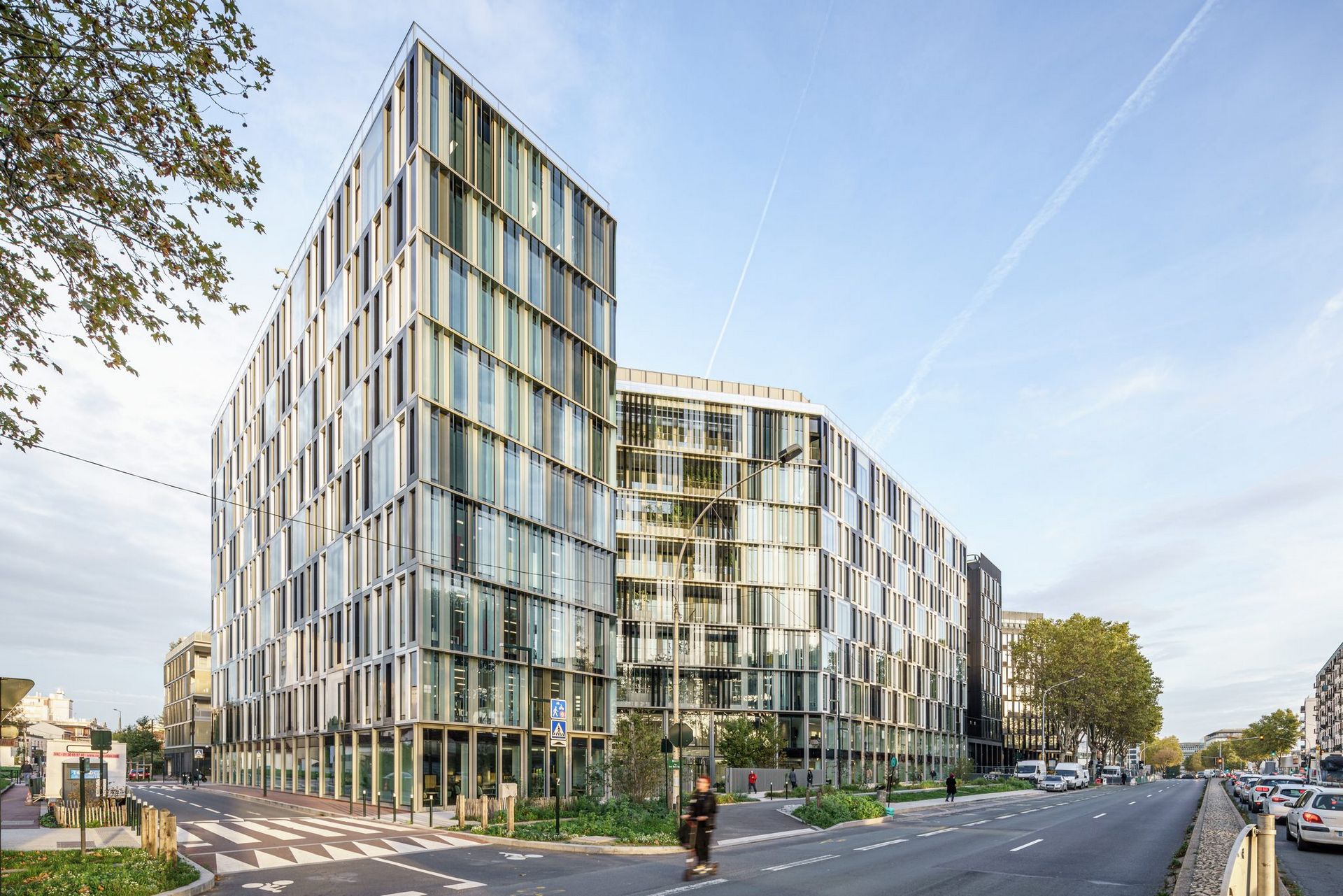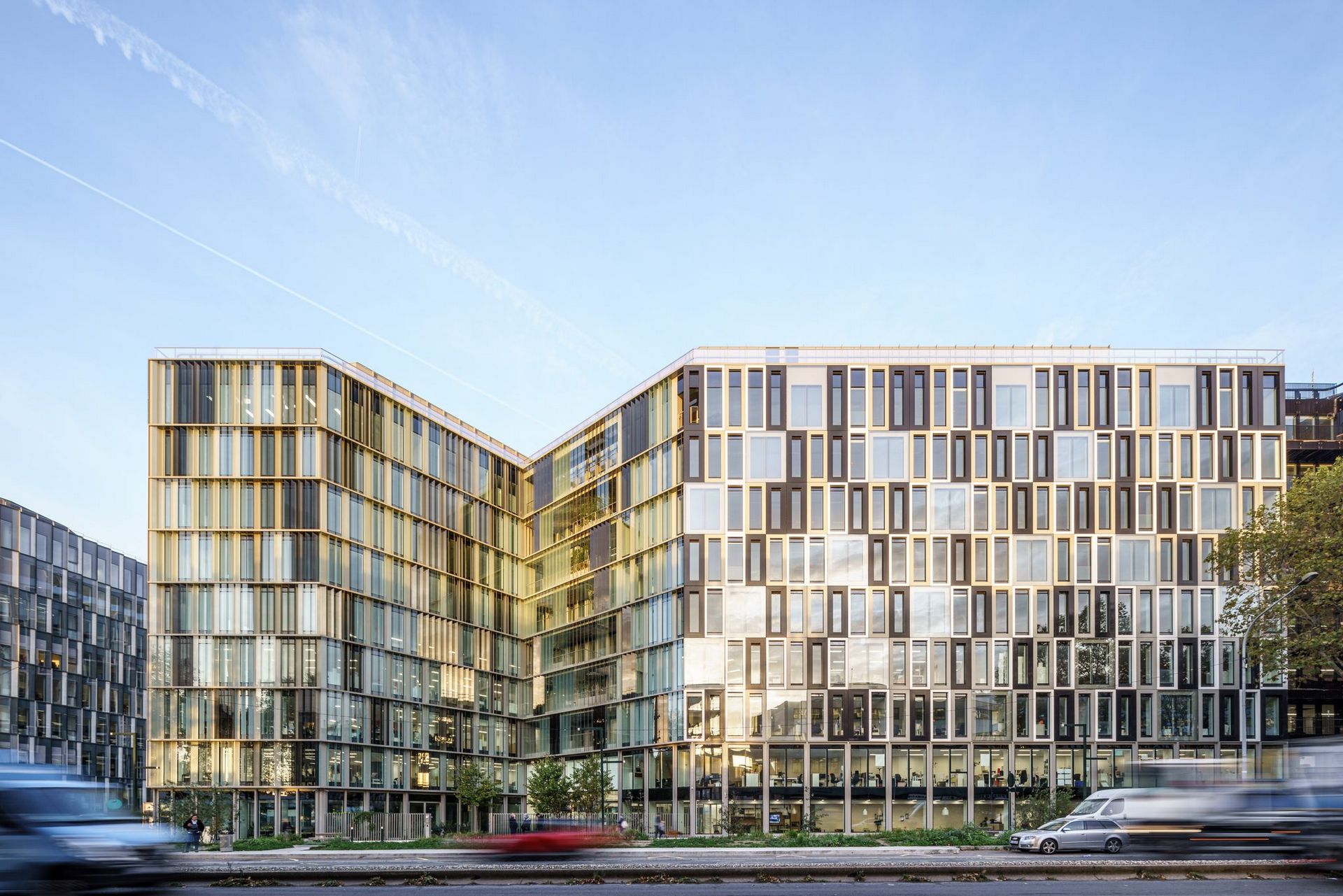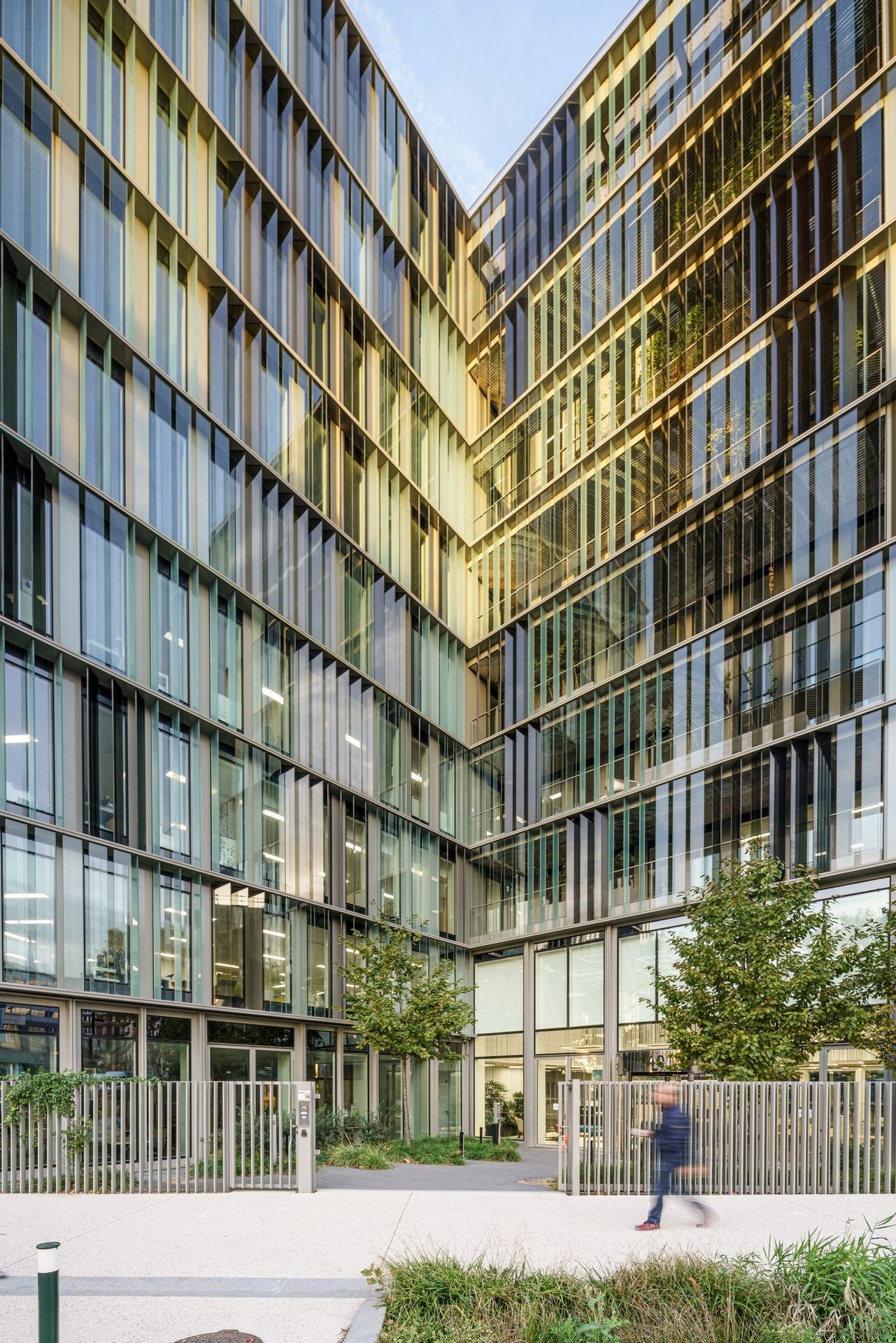 The new Grand Paris stations are reshuffling the cards of centrality in the Paris region. The Network 1 project, soon to be completed by Network 2, is fully in line with this territorial dynamic.
Situated along Avenue Aristide Briand, the southern axis to Paris, the volume of the first building unfolds in a Z-shape, alternating solids and hollows to adapt to the geometric variations of the plot.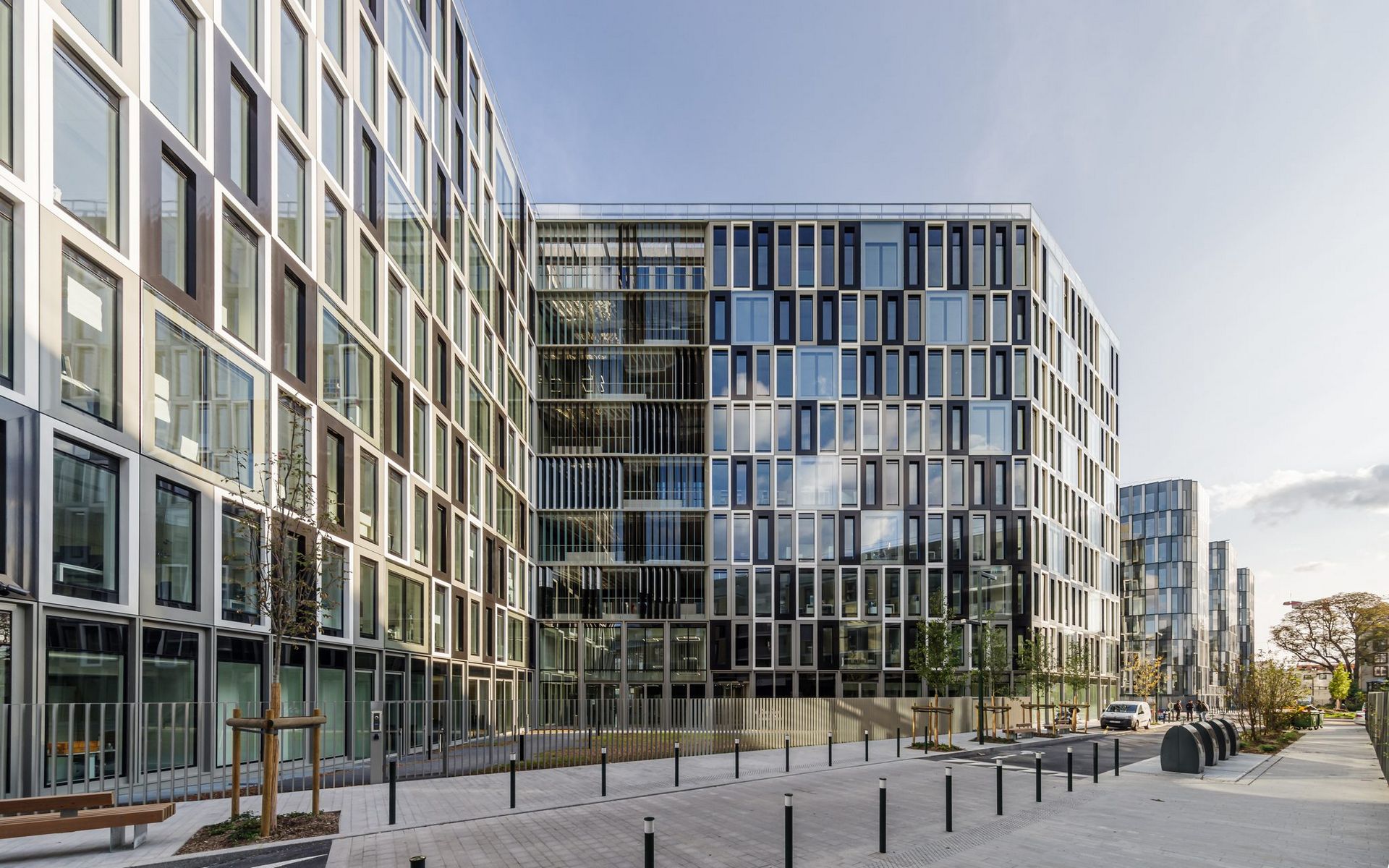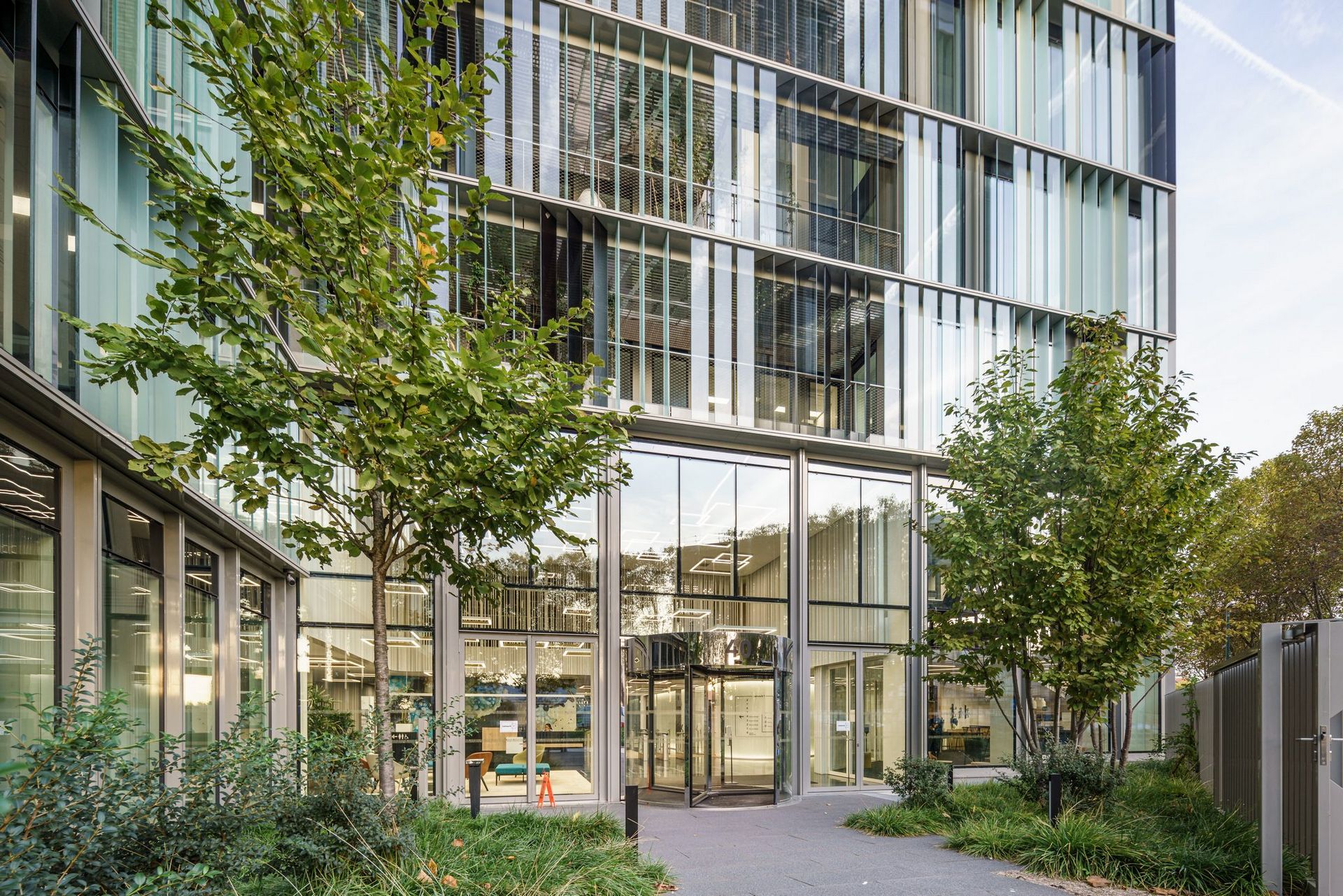 The architectural composition is based on an accumulation of multi-layered, color-changing frames inspired by Vasarely's pictorial and geometric op art.
Double glass skins are used to punctually disrupt the facades' overall layout, bringing together several modules and playing on transparency or reflections.
These crystalline facets capture and bring together fragments of sky and pieces of the city, in an almost surreal collage.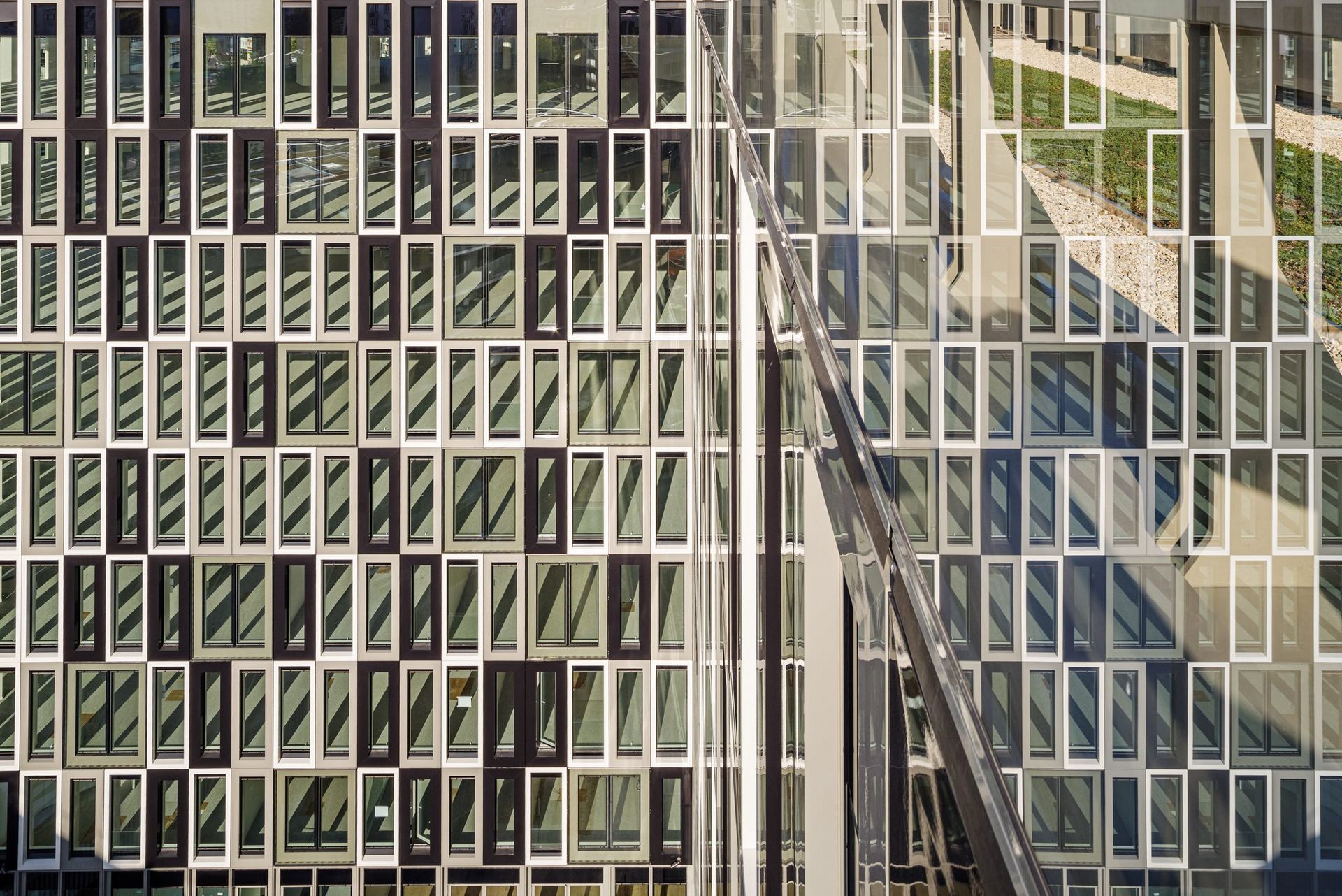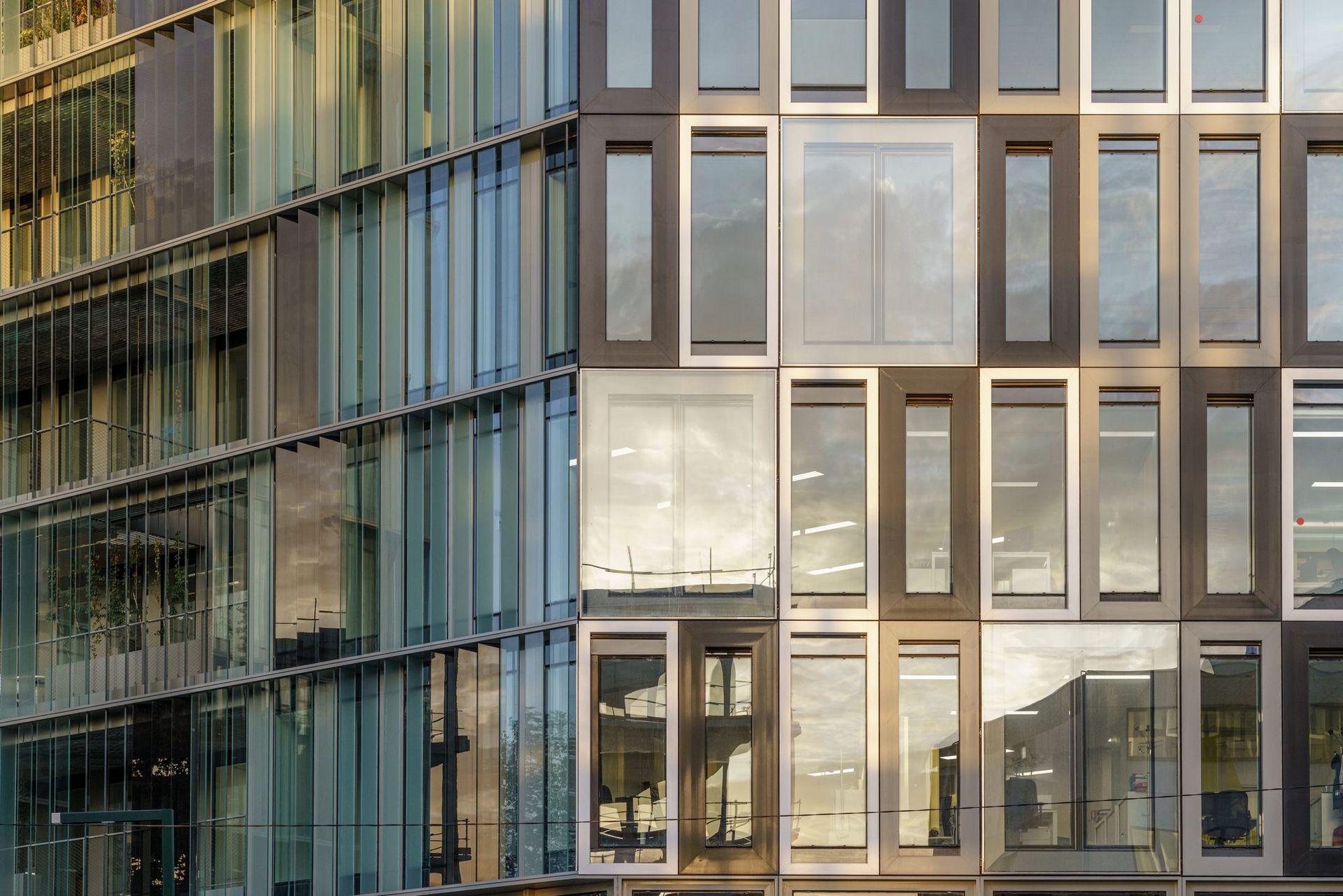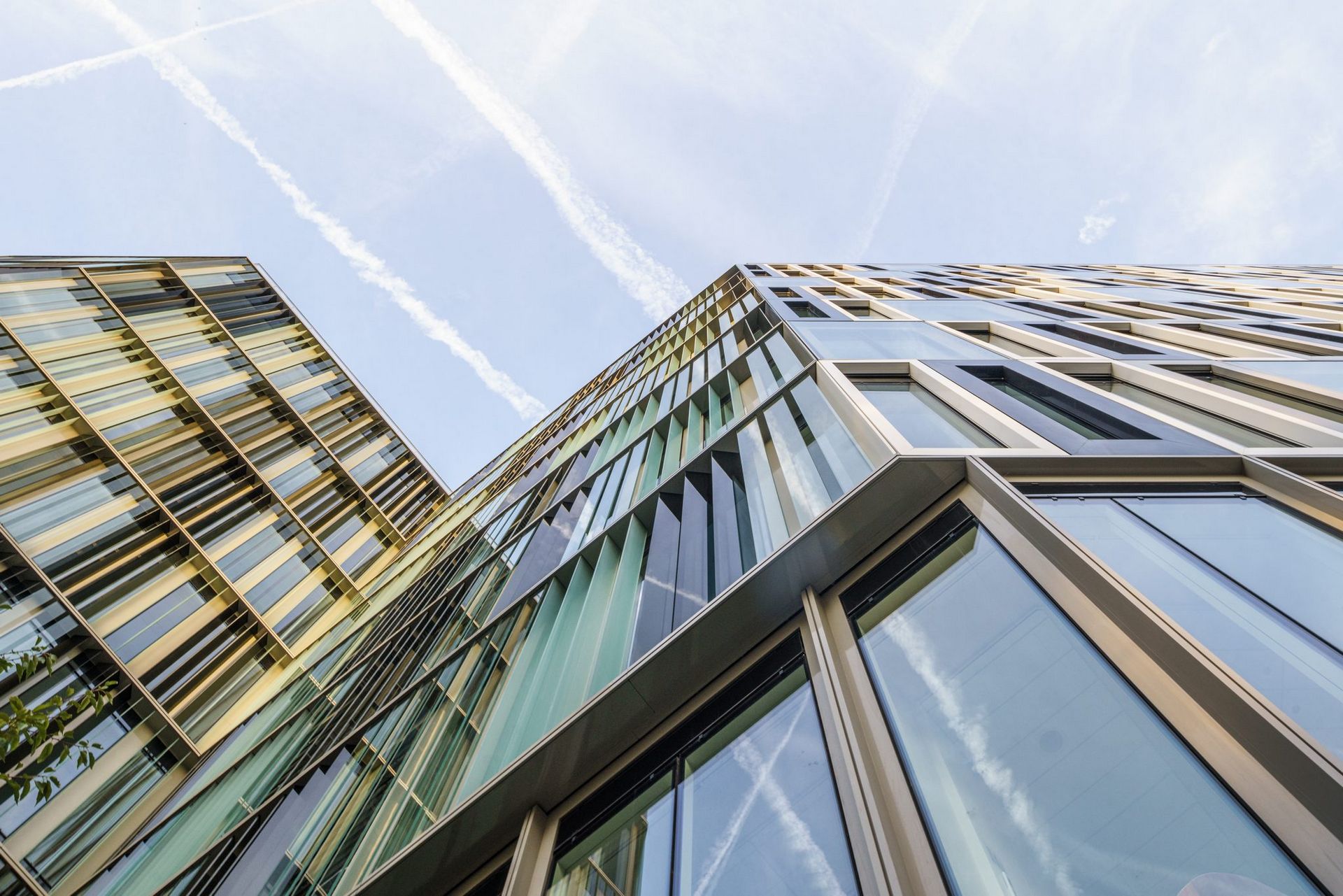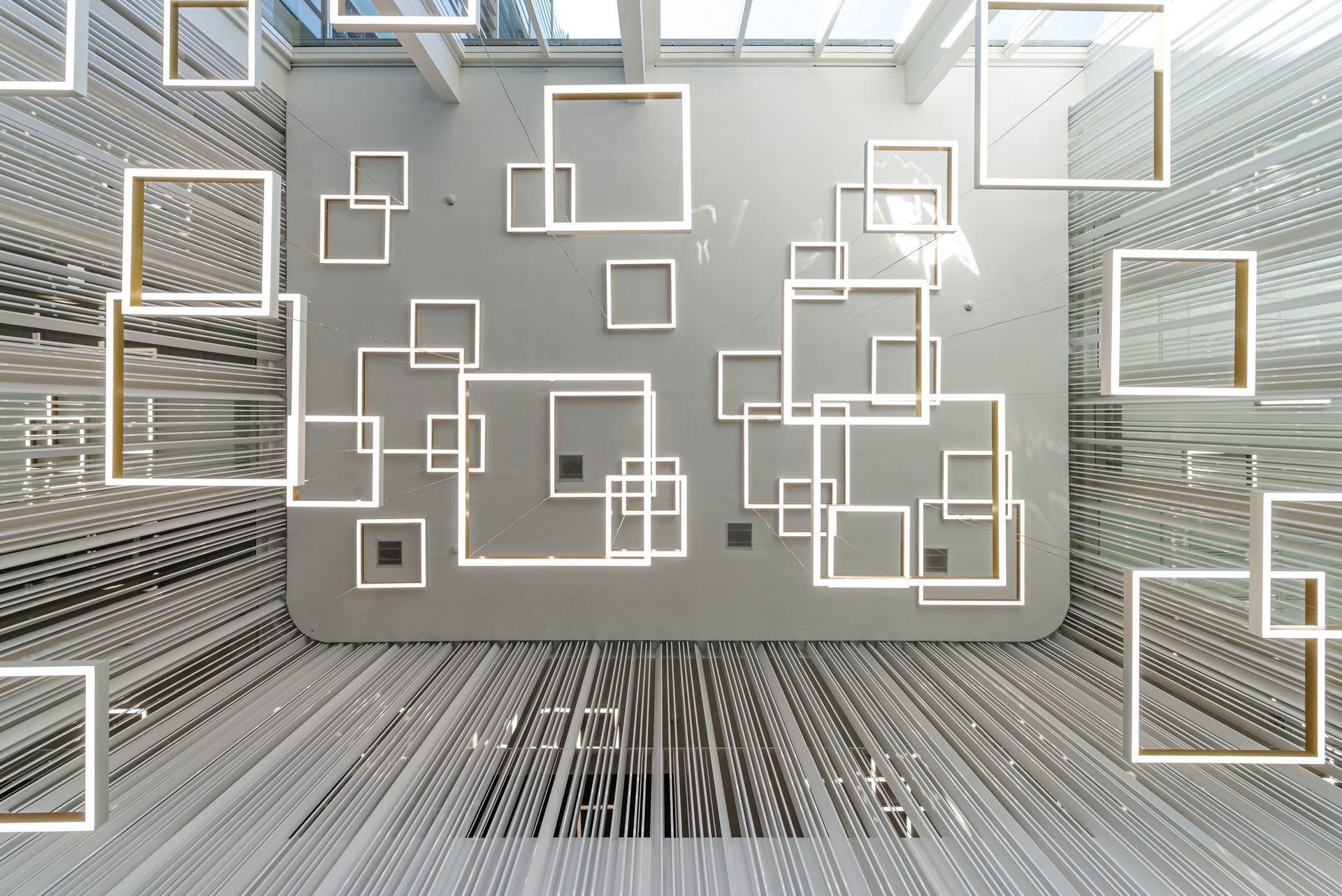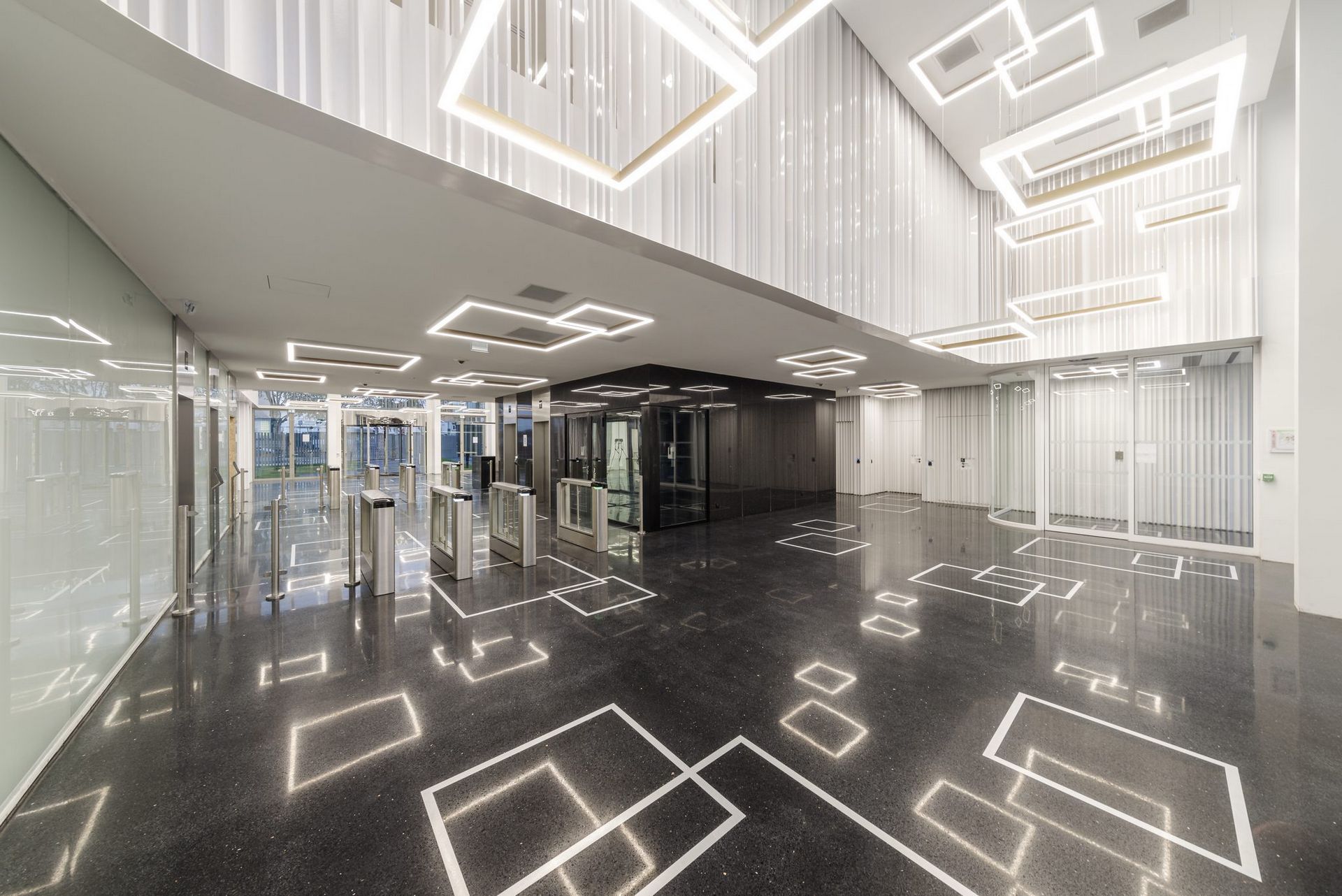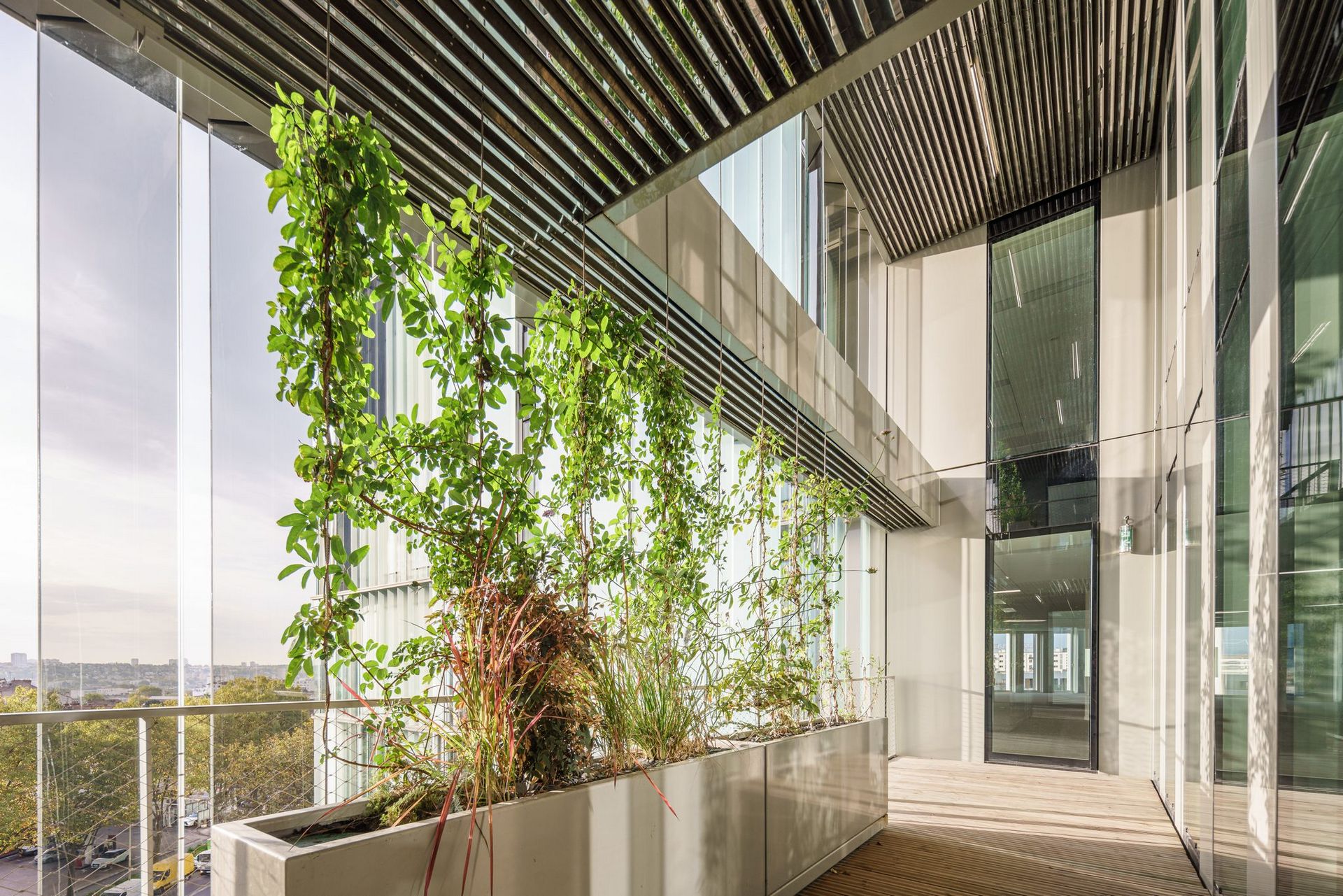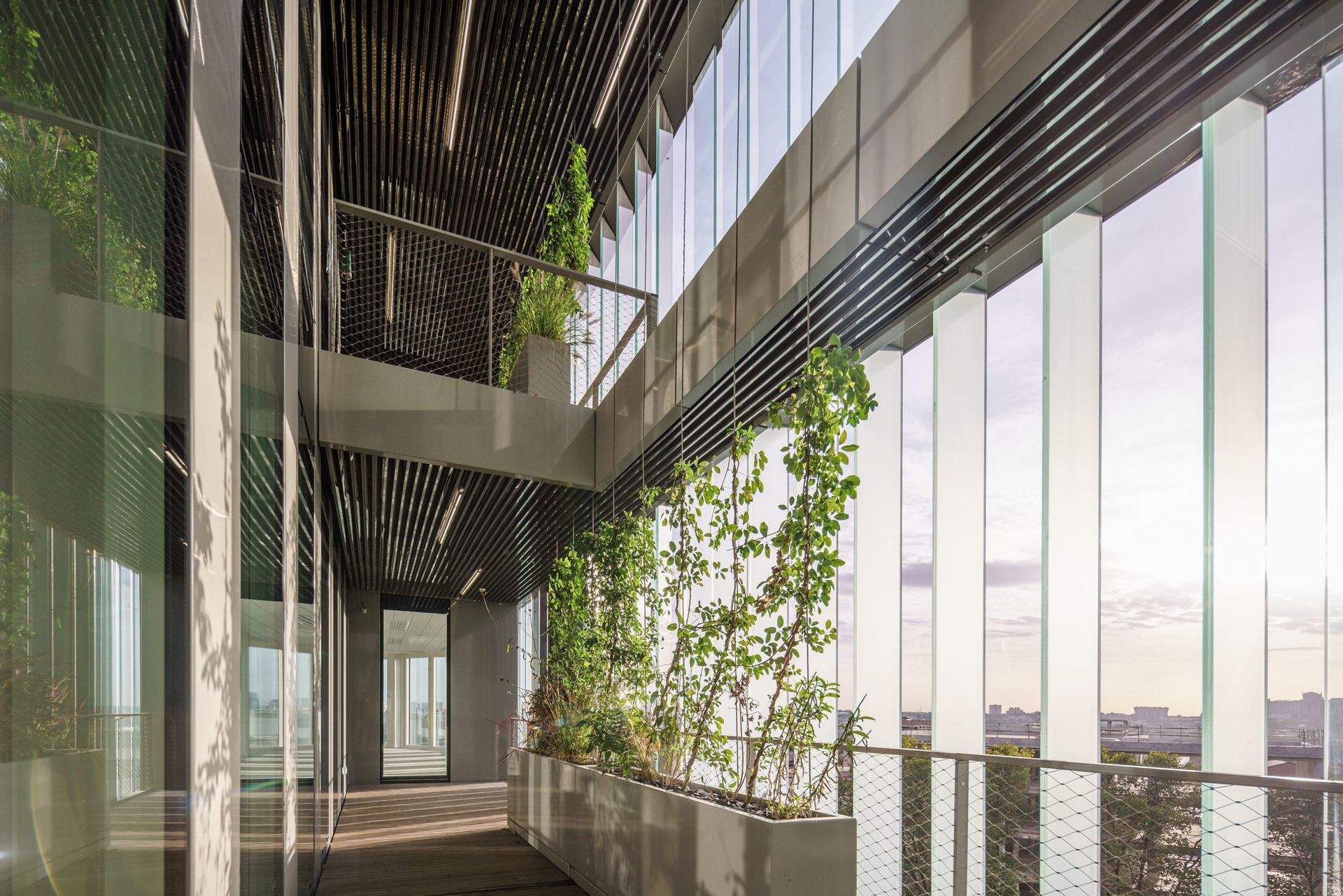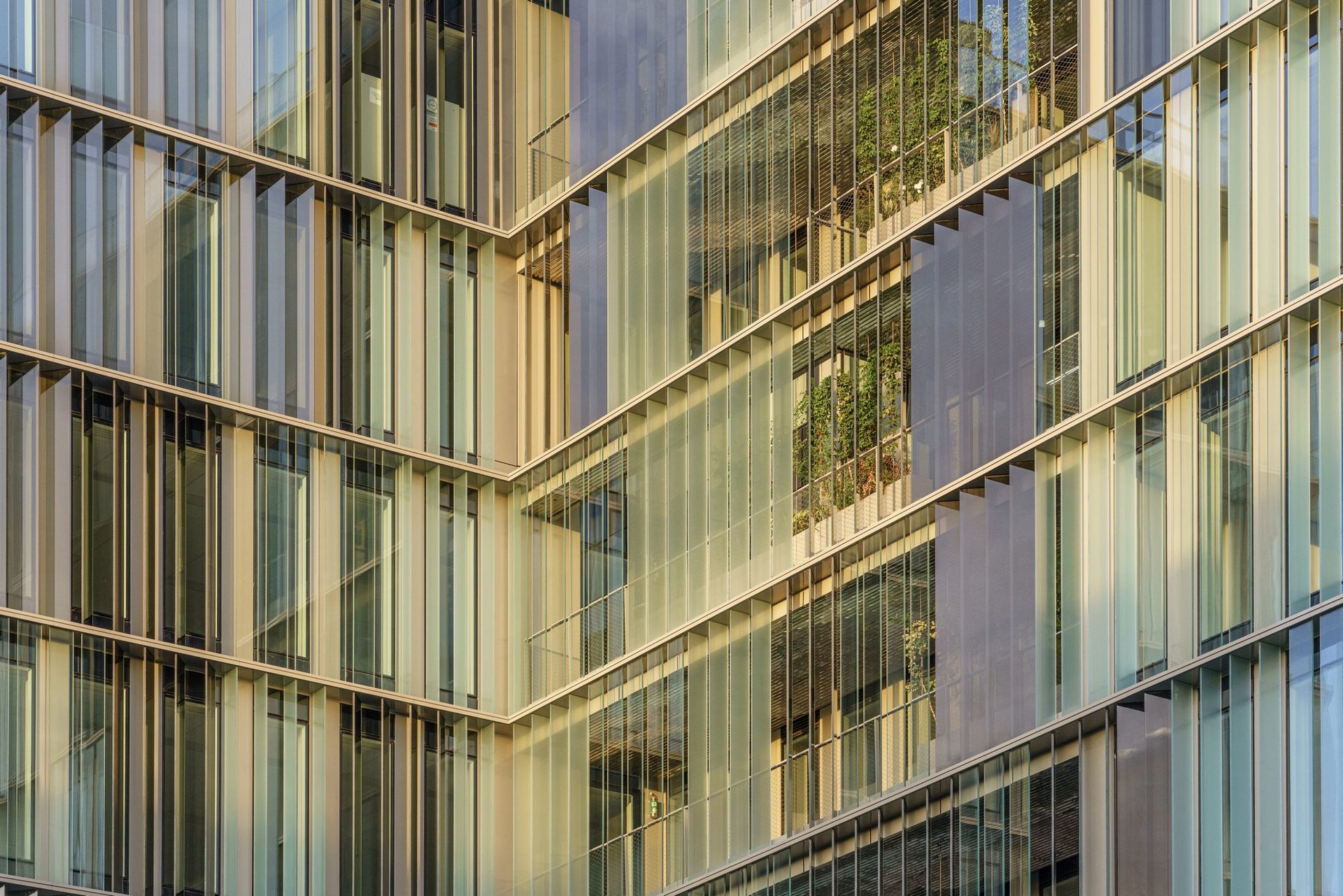 Photographie : Stefan Tuchila