The building's identity and architectural coherence are provided by the presence of an aluminum chrysalis reminiscent of Christo's installations.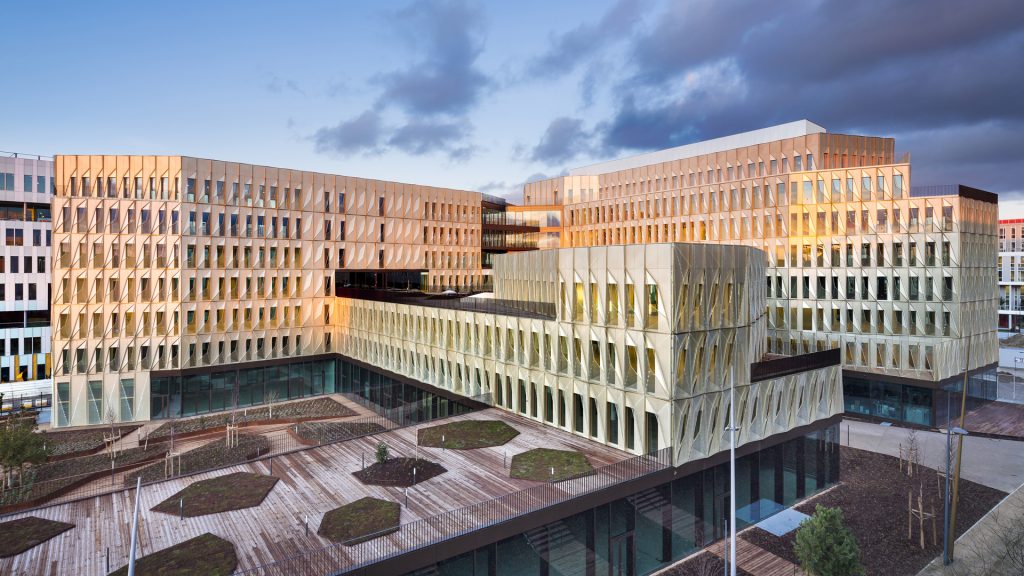 The building is in a new district of St. Denis-Landy devoted completely to the services sector. It stands across from a landscaped mall.
Imagining a standard office building in France begins by implementing a 1.35-meter frame, then asking the question about the proper dose of the generic and the specific that the building should contain. A promoter or an architecture can't know who the future occupants will be; an investor doesn't know who a future buyer or renter will be.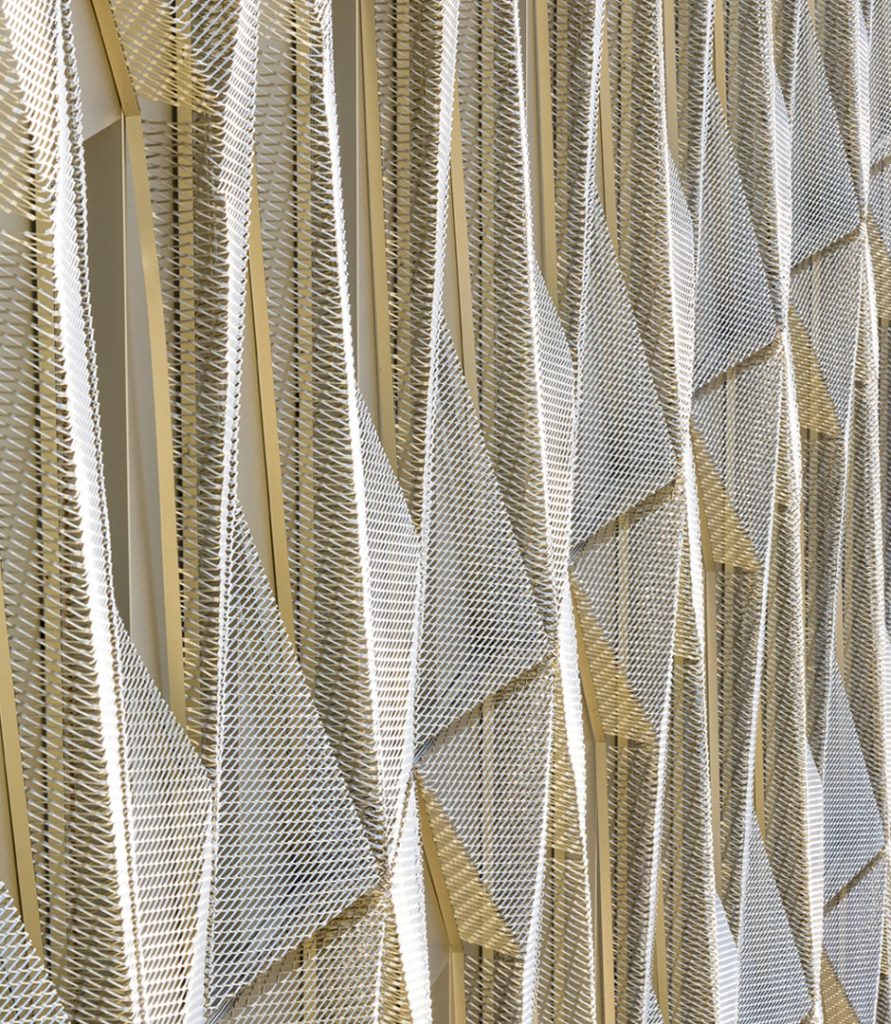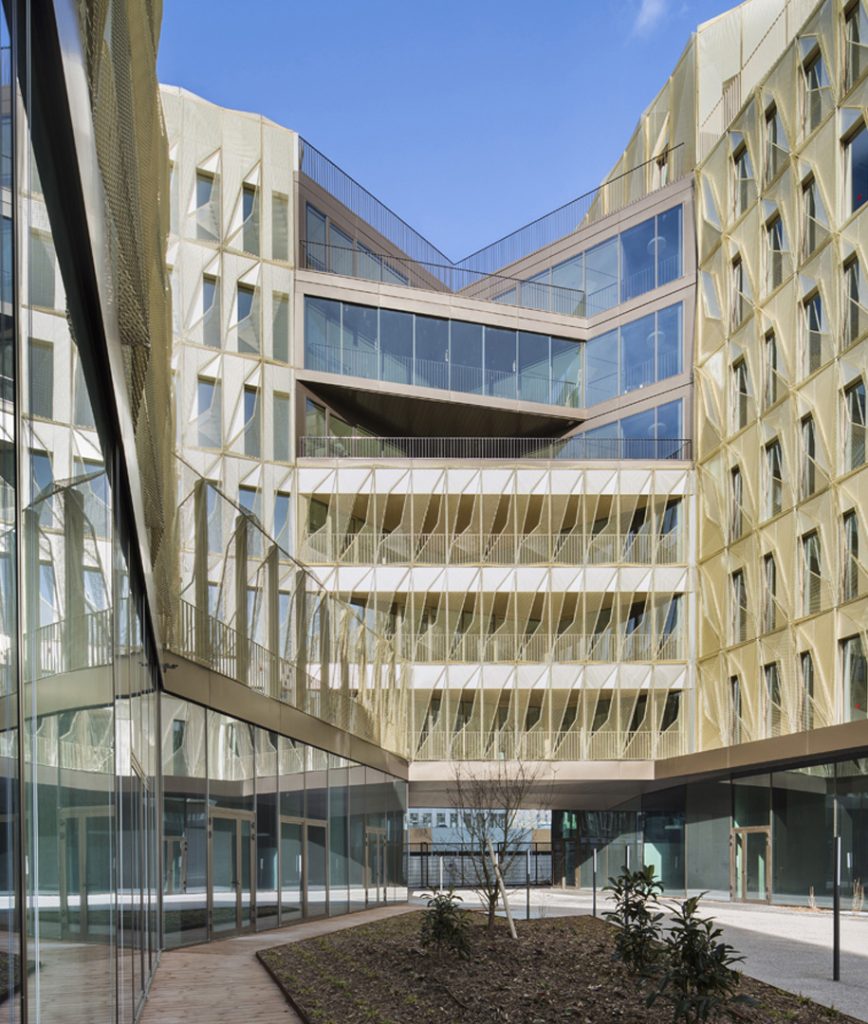 So the design has to be both neutral and capable of accommodating any sort of business. The brainstorming done on the work space for this project included the renewal of work practices both inside and out, practices conveyed by the new generations, the arrival of working differently, mobility, places for
sharing and the third places. An aluminum chrysalis, reminiscent of a Christo installation, provides the building with its identity and architectural consistency.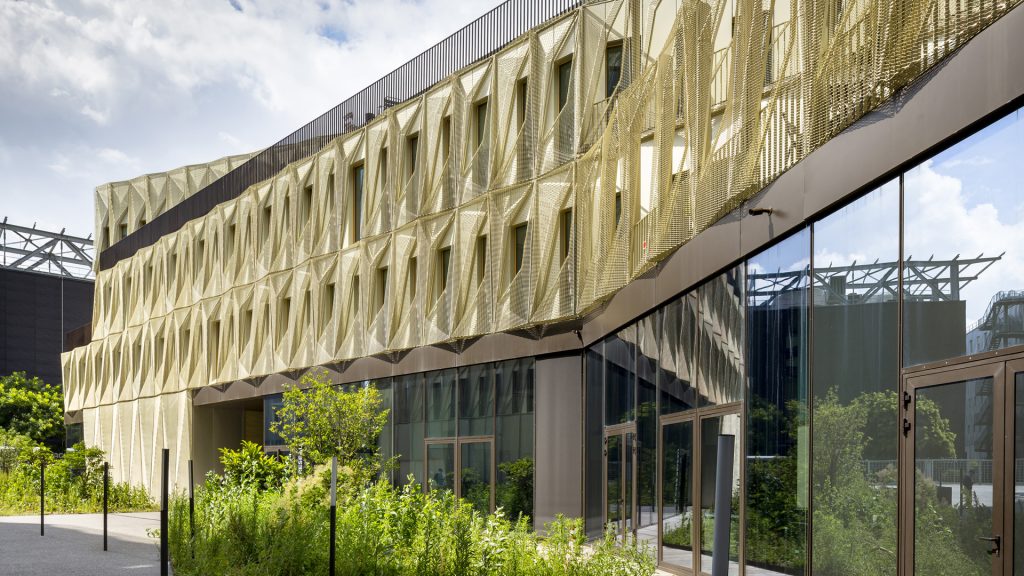 This metallic hairnet covers all the walls and acts as a sun block and guard rail. It is an expanded metal origami in reference to the typical fabric of Isse Miyake. In its contours and shapes, this champagne-colored mantilla shimmers and plays with the light that varies according to a person's position.
From in front it is practically transparent; from the side the metal wrapping and relief appear clearly and turn the building more abstract.
A few slits appear here and there in this fabric, revealing wide bay windows that benchmark the walls and provide access to the terraced gardens.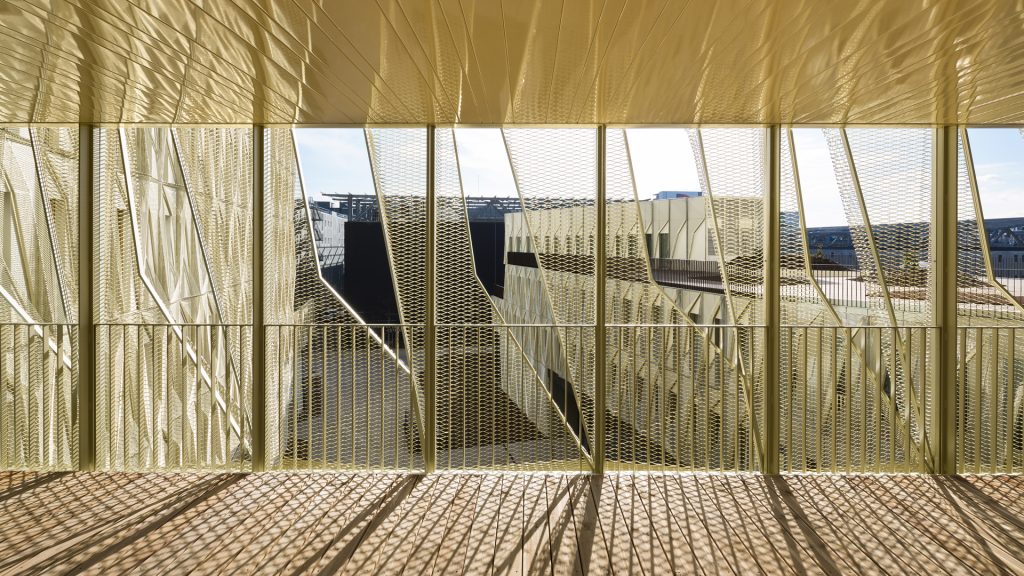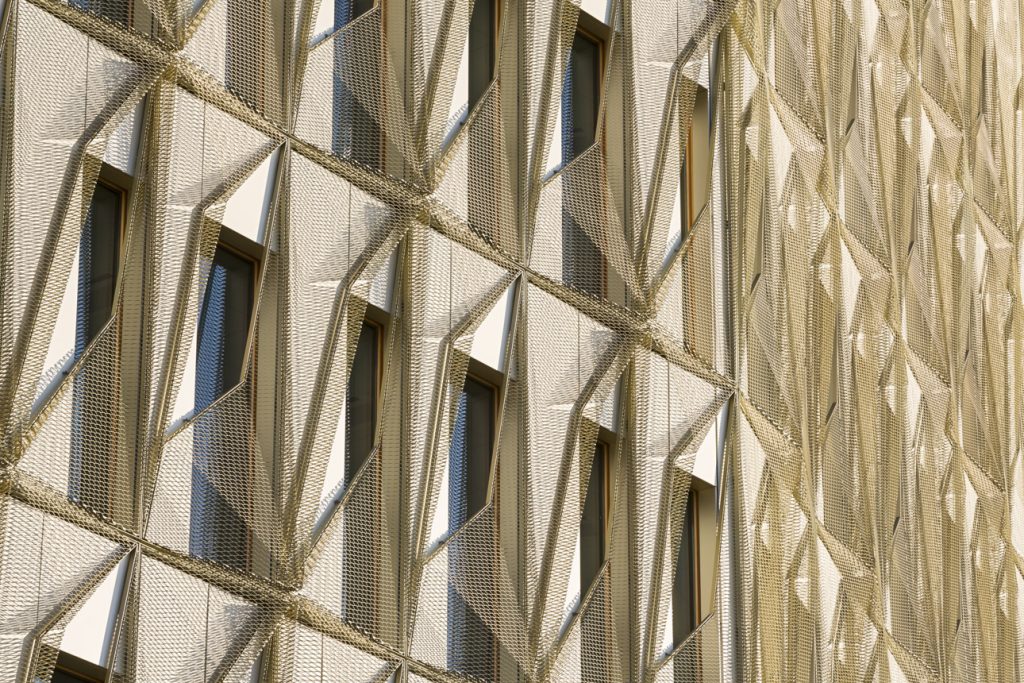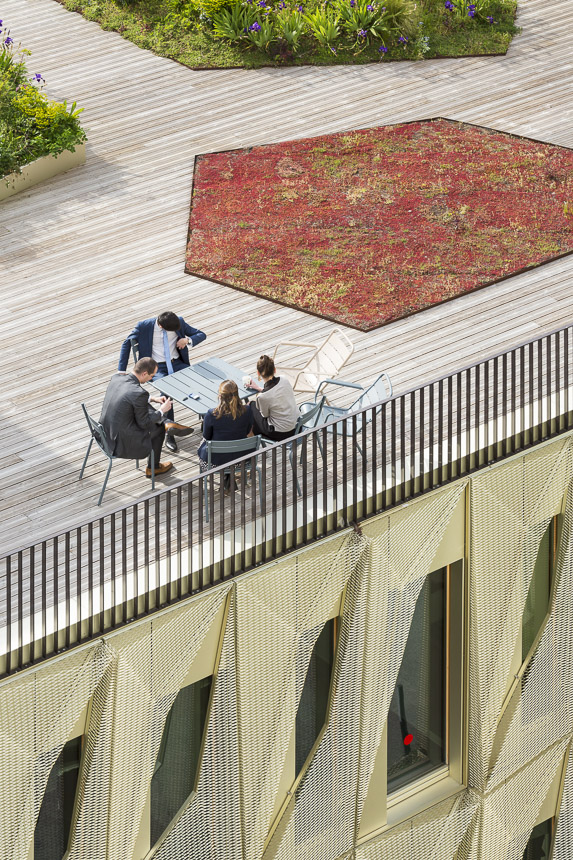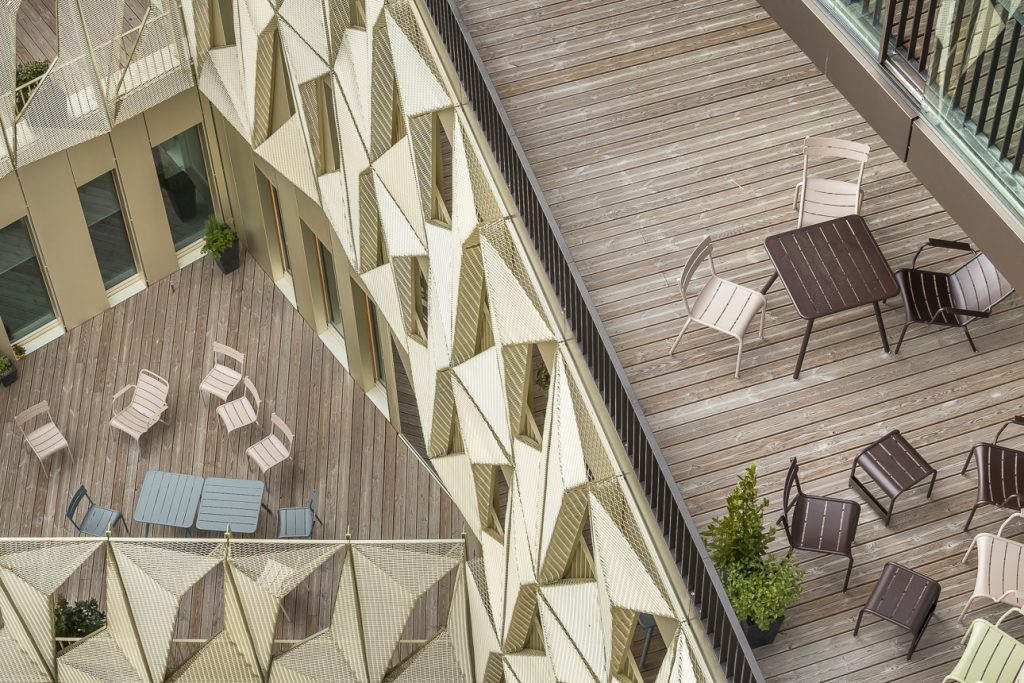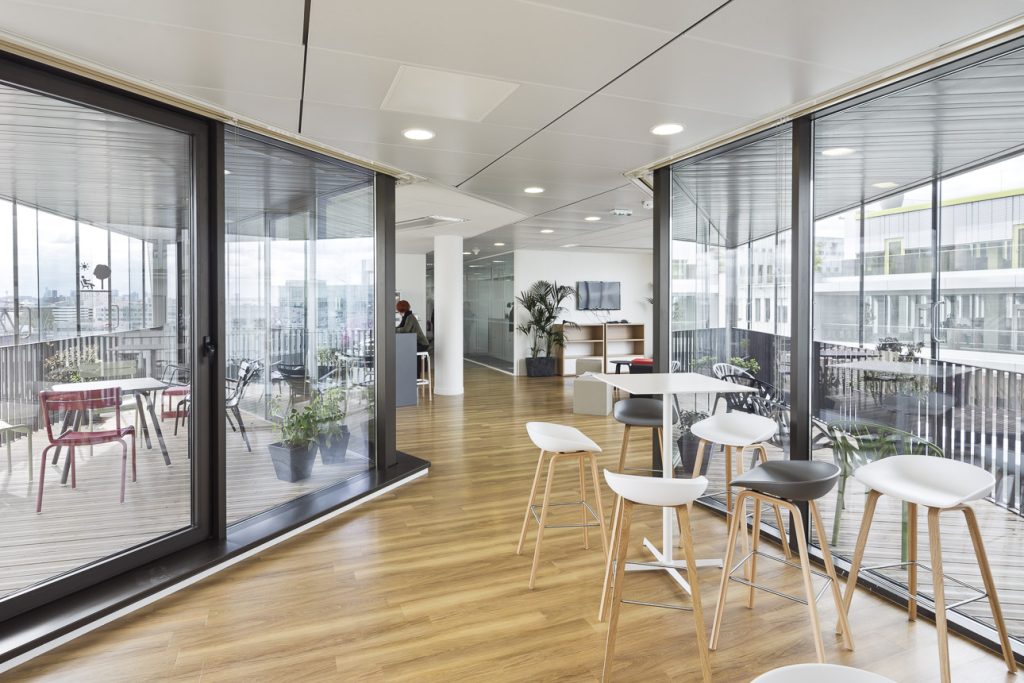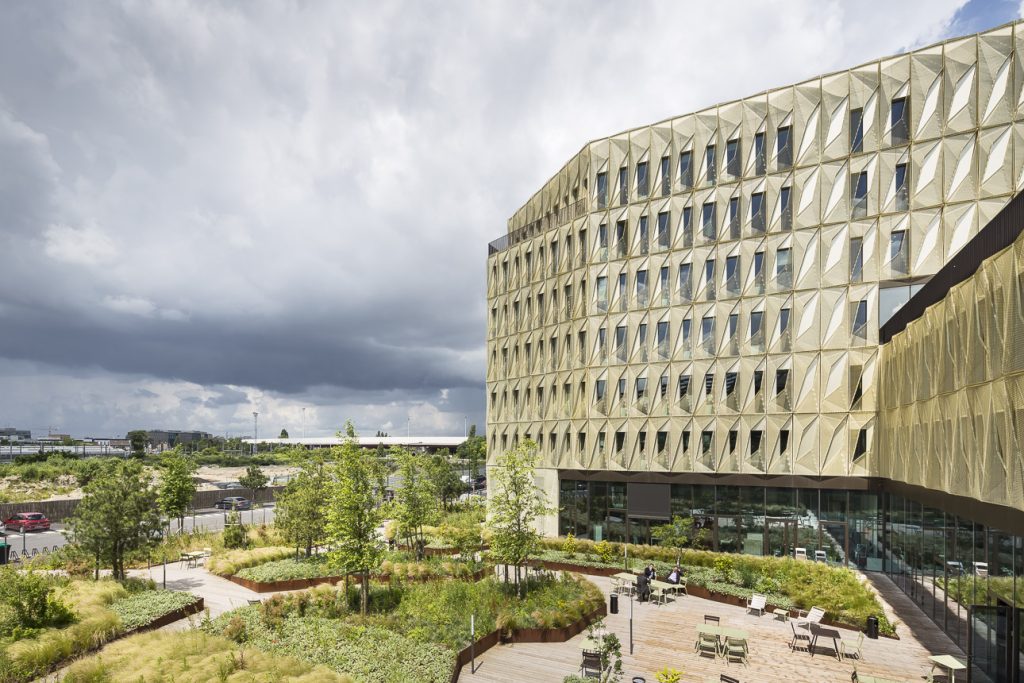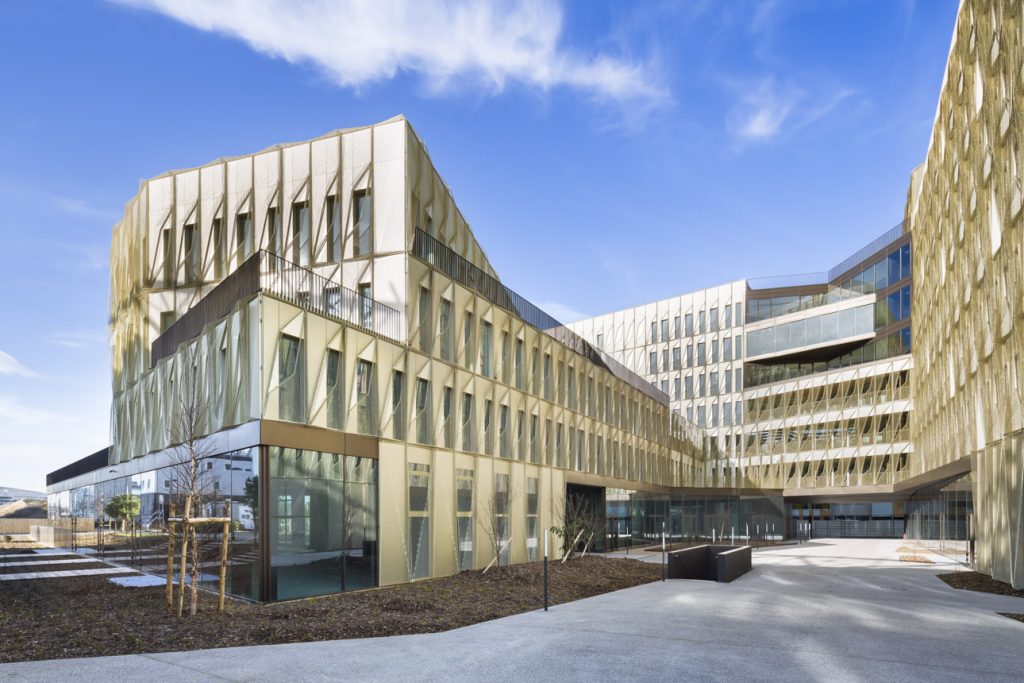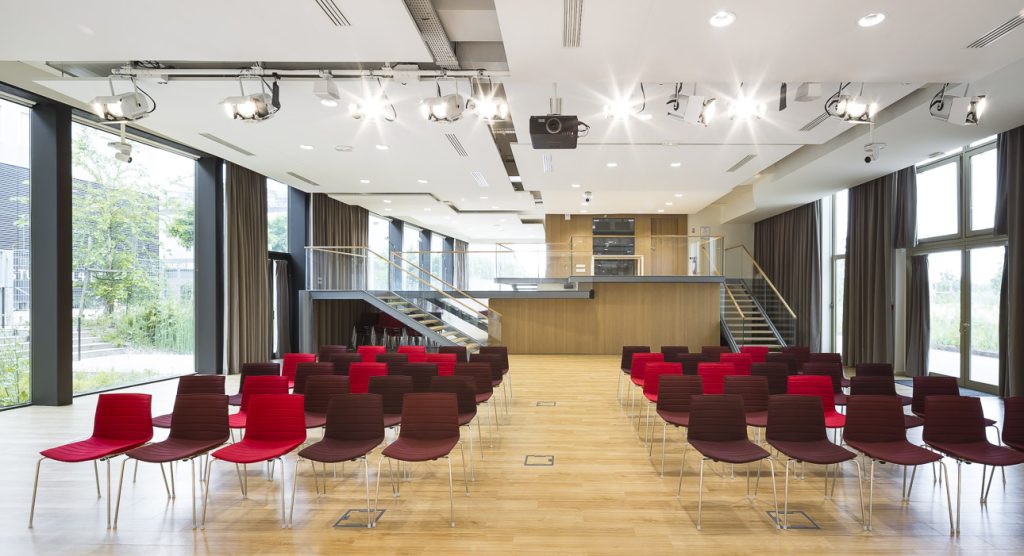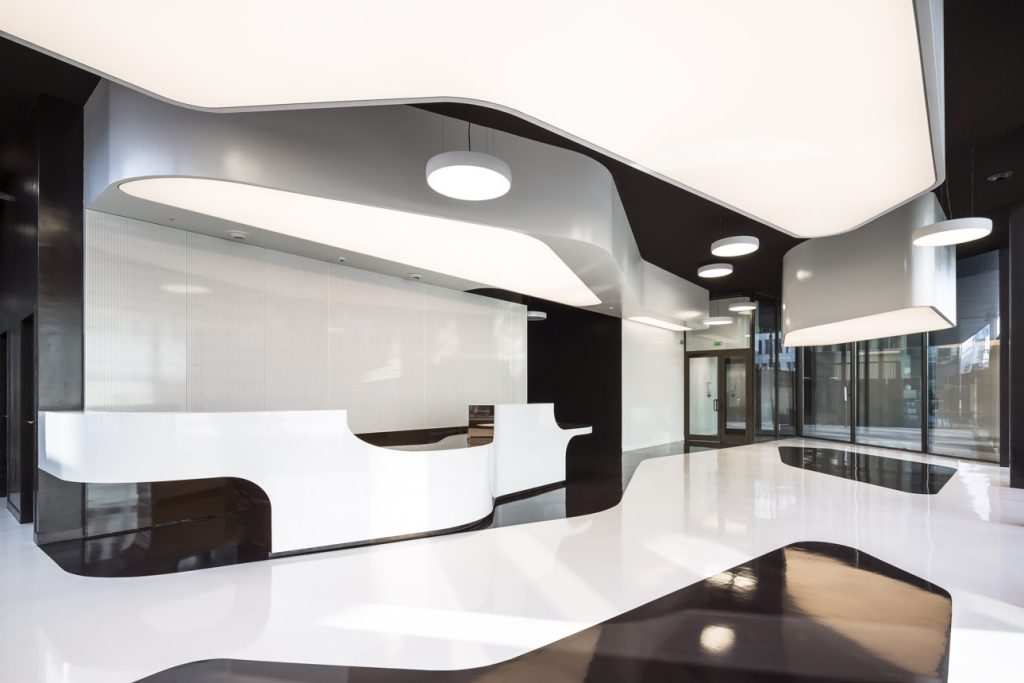 Photographie : Sergio Grazia – Stefan Tuchila