In a natural shoreline spirit, offices overlooking the Garonne.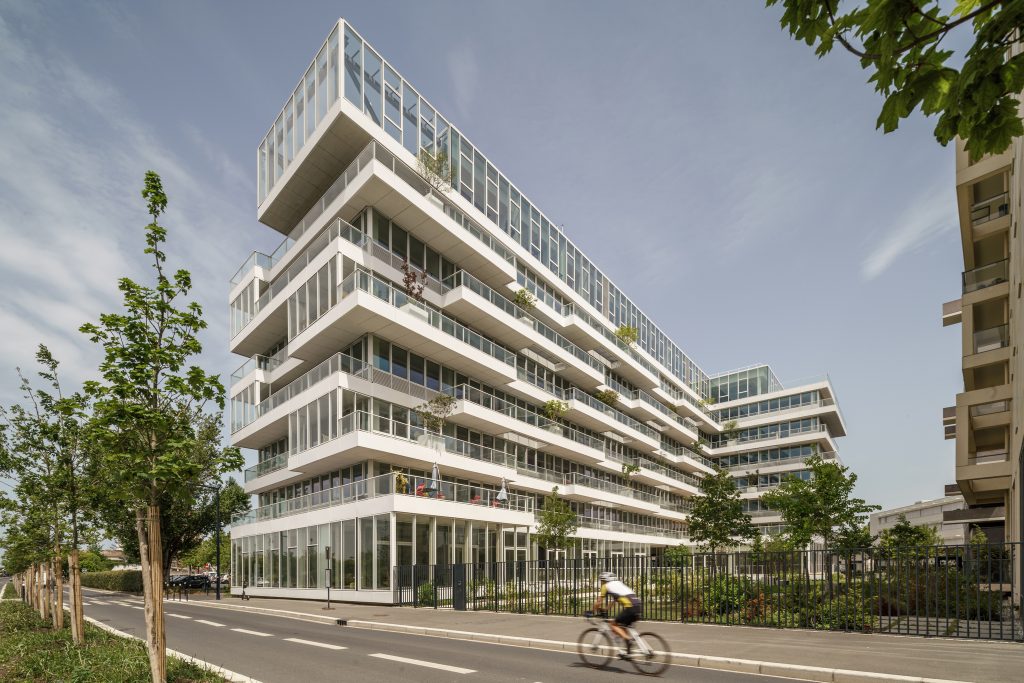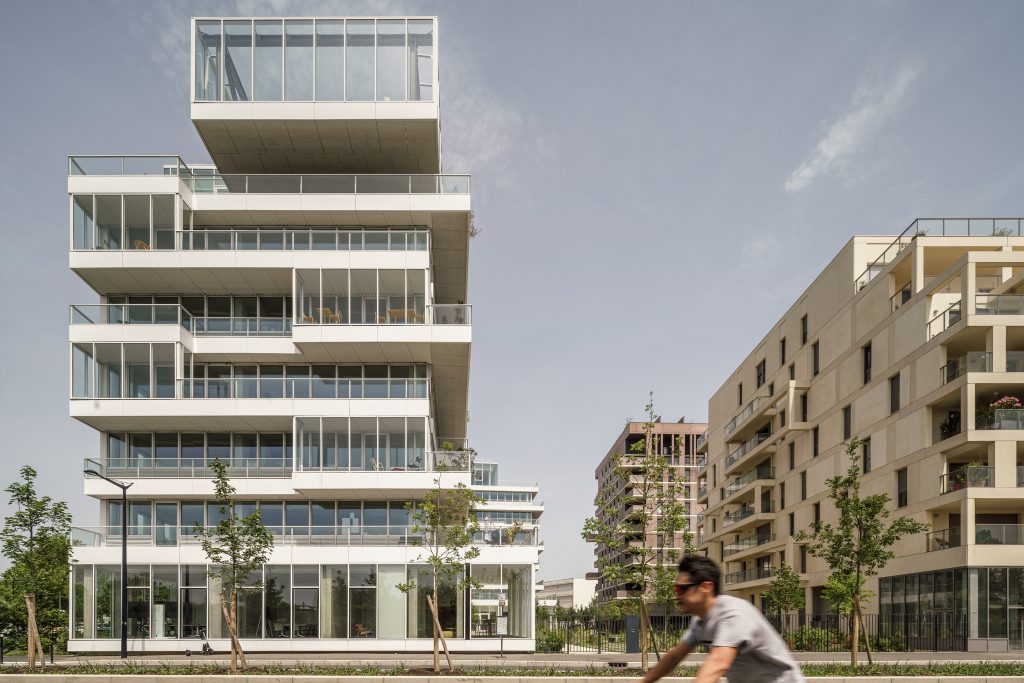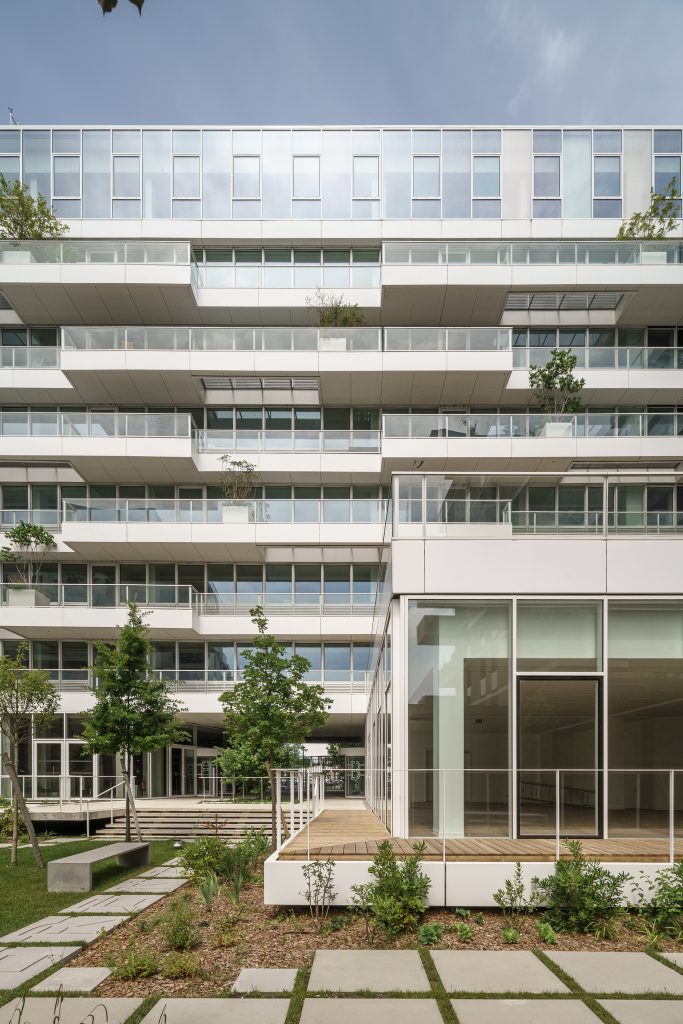 Across from the historic city of Bordeaux and the Garonne River, the Fayat company's head offices open onto a vast landscape.
The aerial volumes, shaped by terraces planted around the edges, illustrate the architecture's desire to merge with the magnificent region.
Working on the lnsight building meant rising into the air and finding inspiration in the beauty of a landscape that we overlook.
lt also meant taking advantage of bringing two esthetics closer, i.e. the esthetics of housing and the esthetics of the service industry.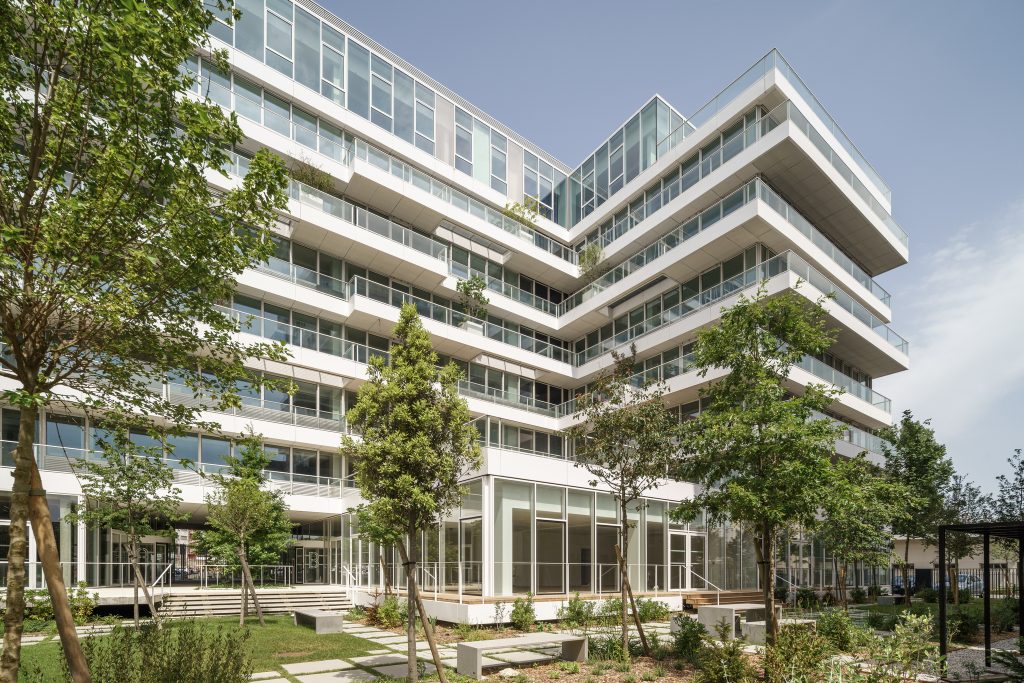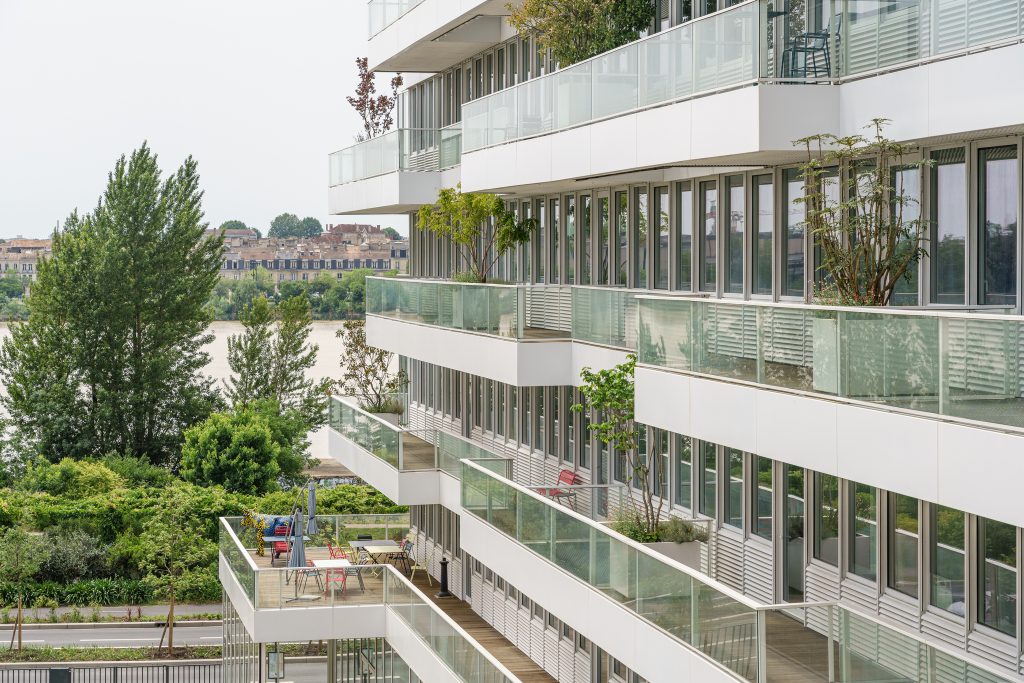 The free-running balconies give a domestic feel to the work while providing the sharing and exchange places proper to an office.
Exaltation or spleen, the ground reflects the feelings expressed by street artist Rero, linked to the garden project: an invitation to cultivate our own secret or sheltered gardens.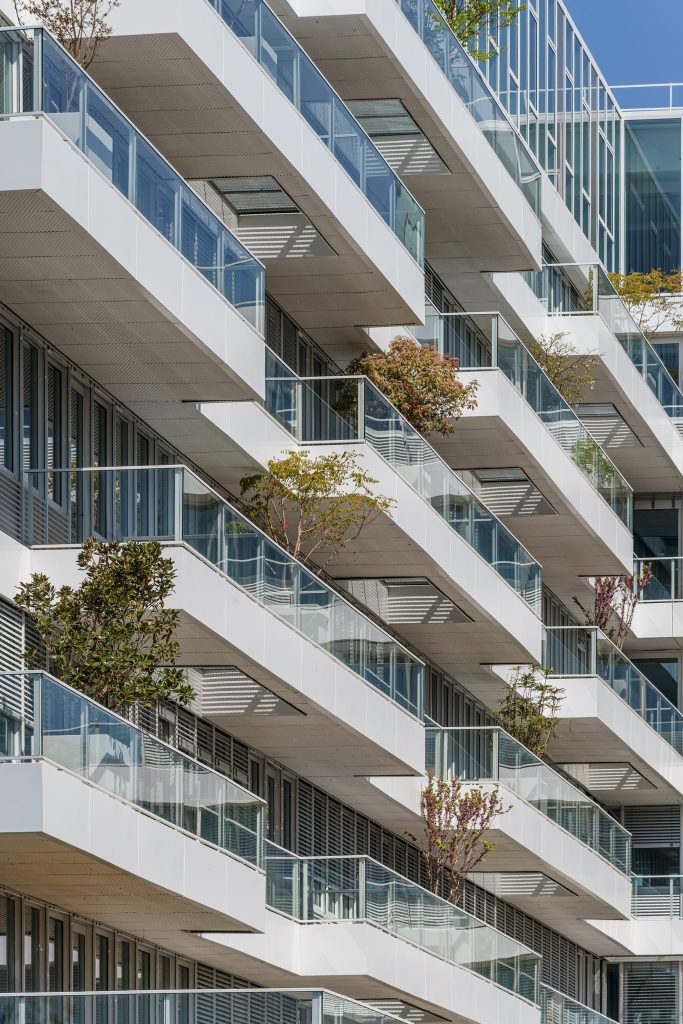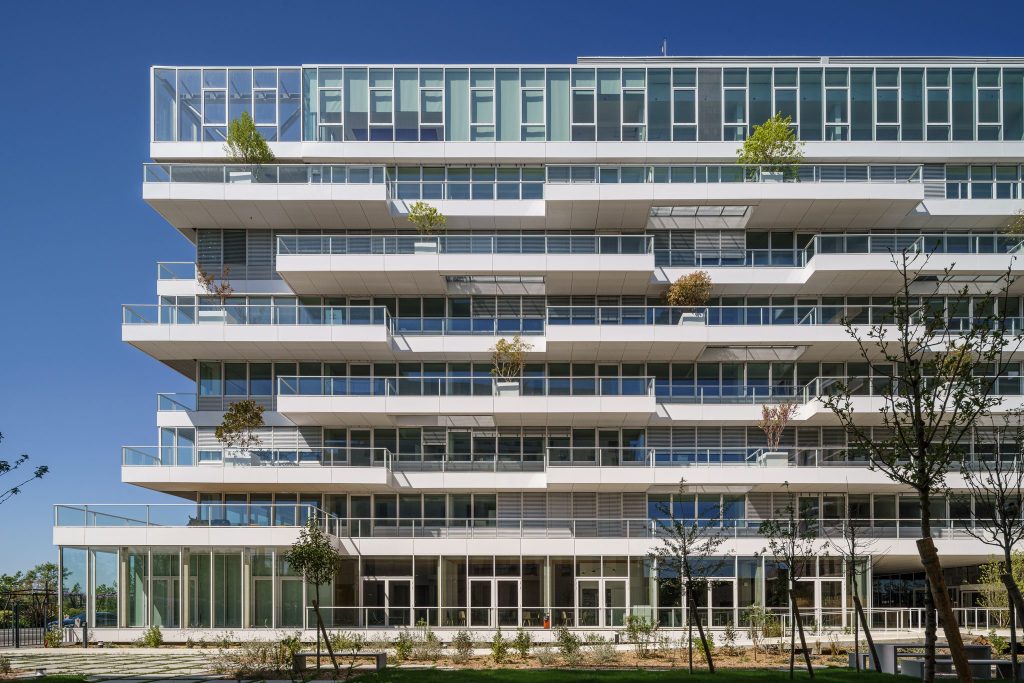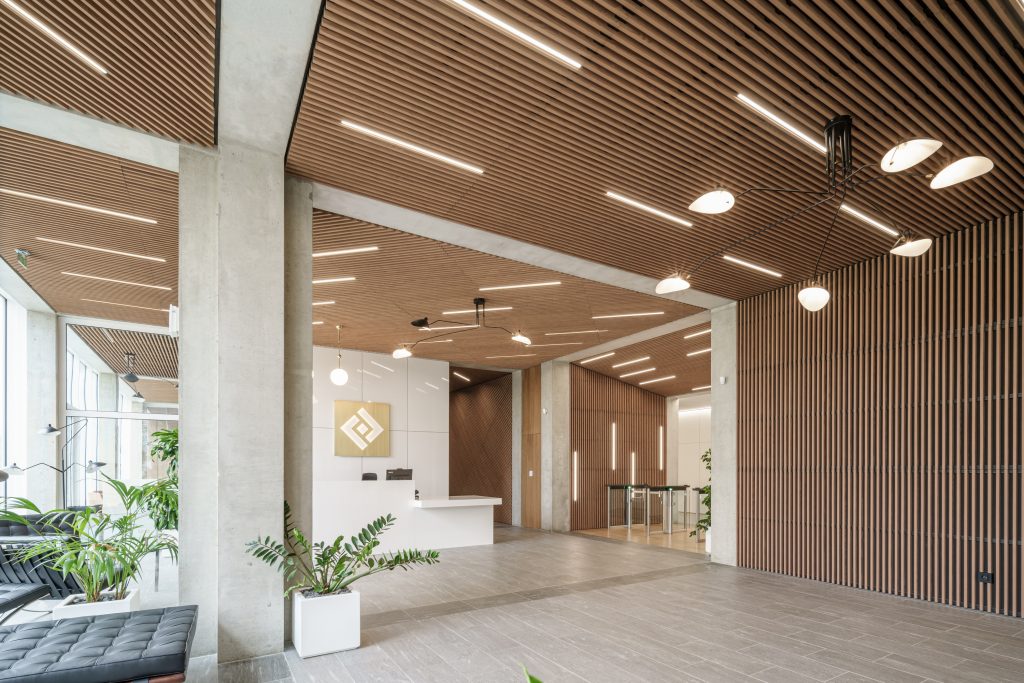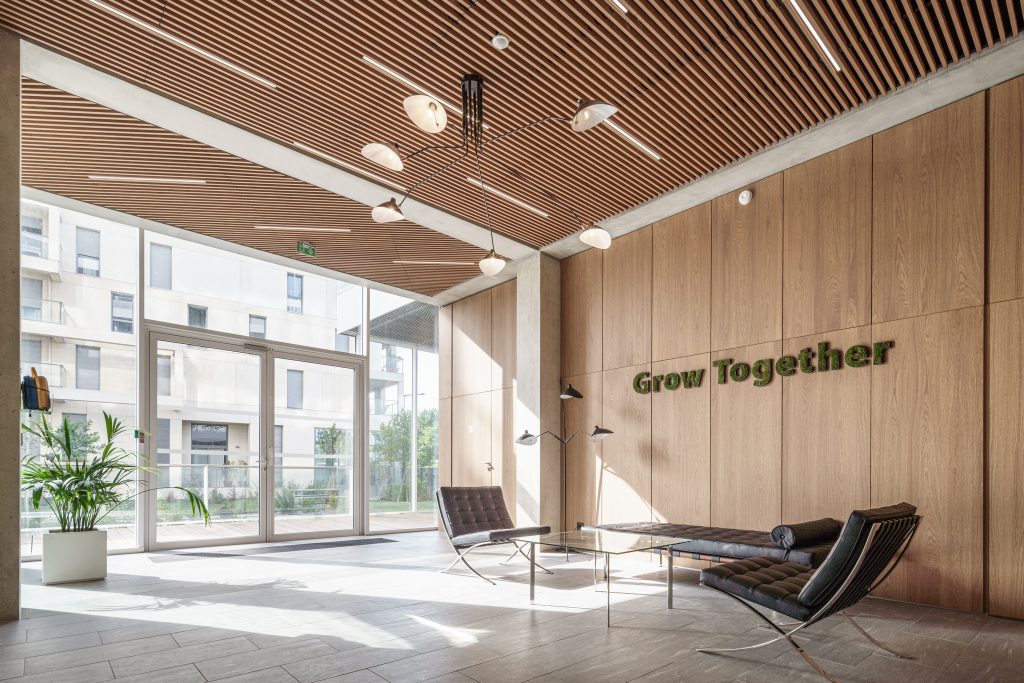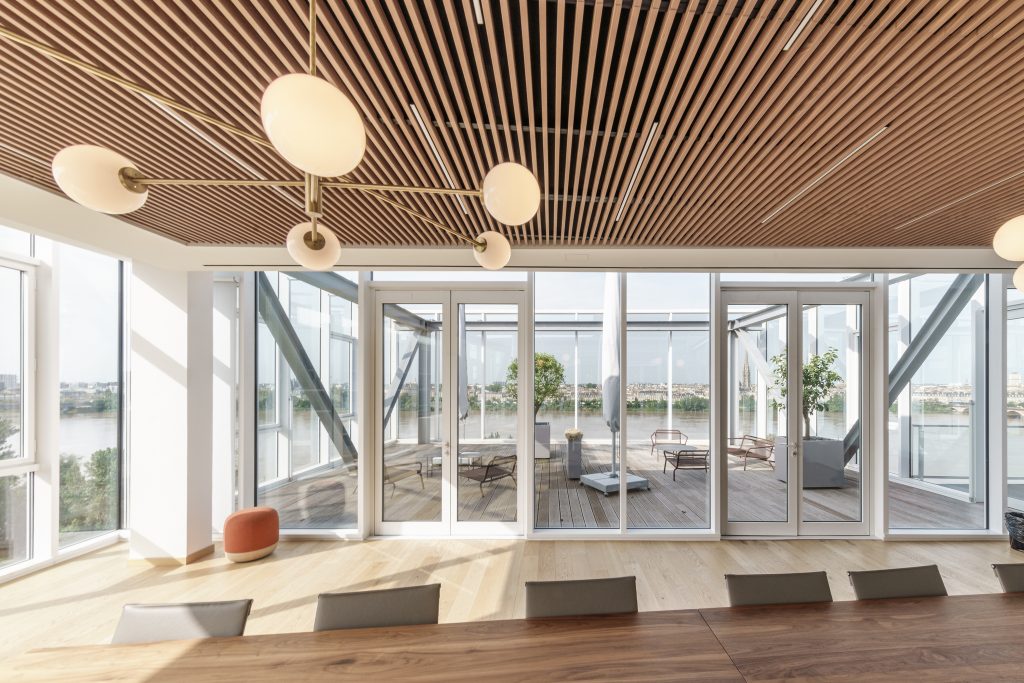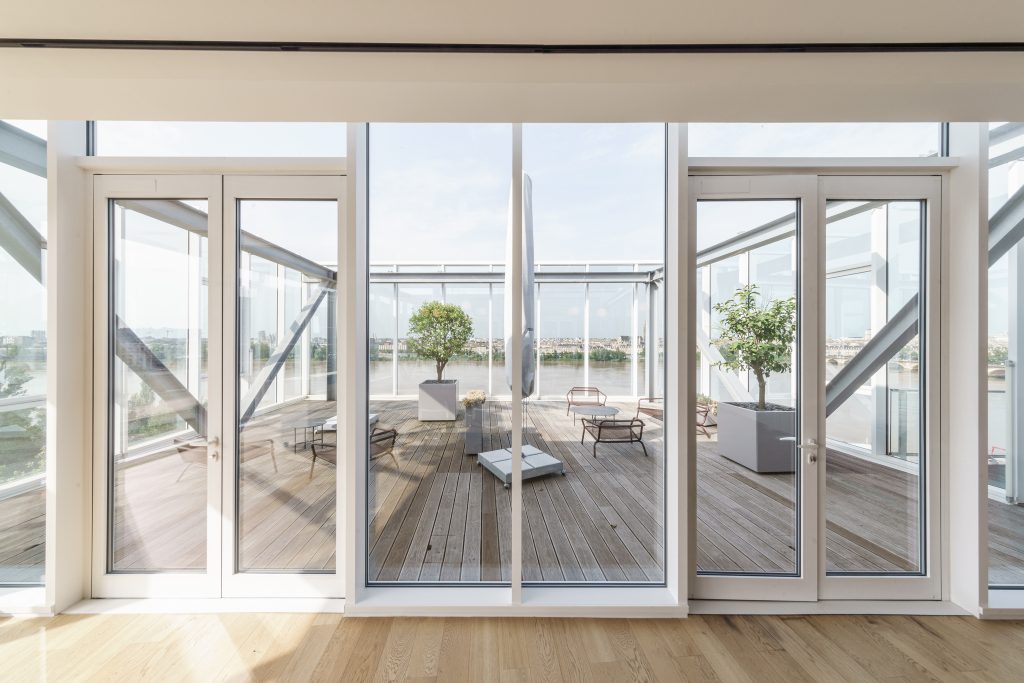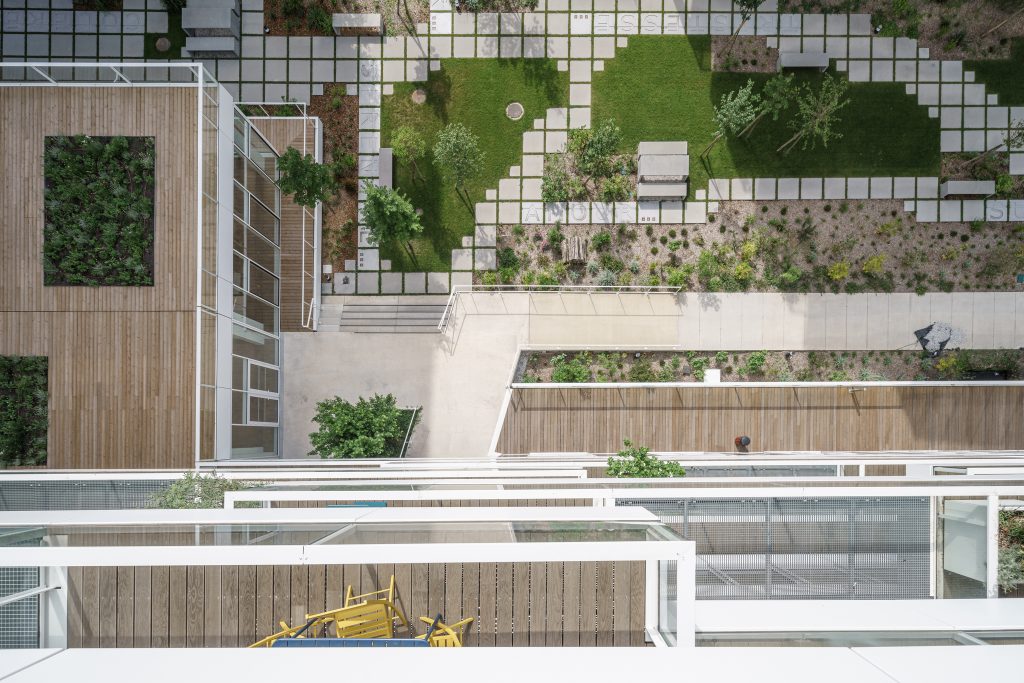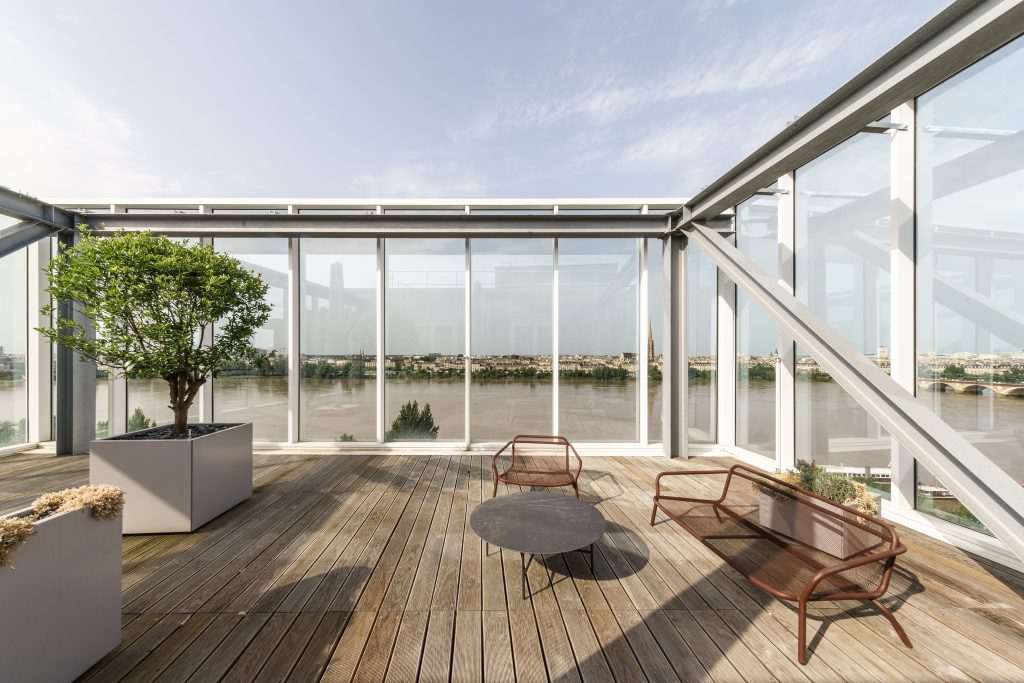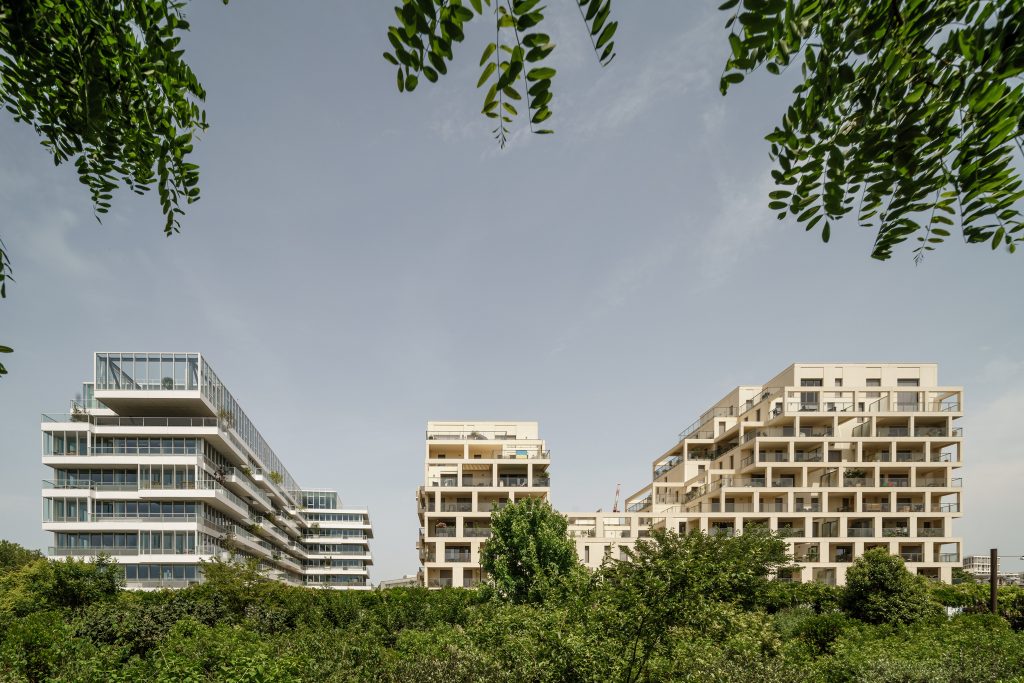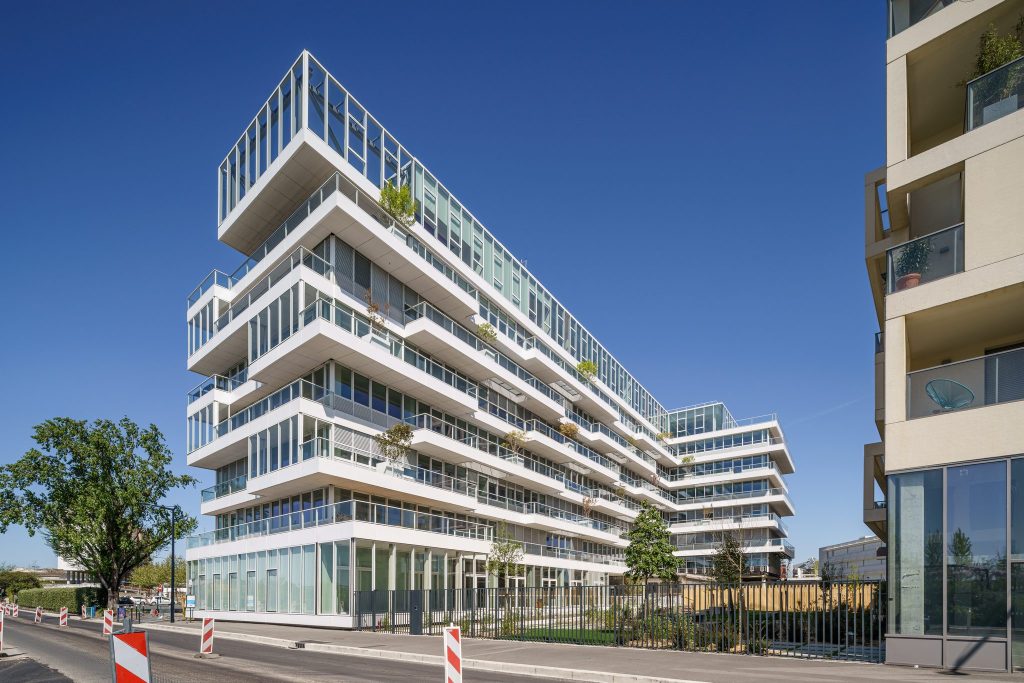 Photographie : Stefan Tuchila