This place gathers, distributes and is also a large winter garden.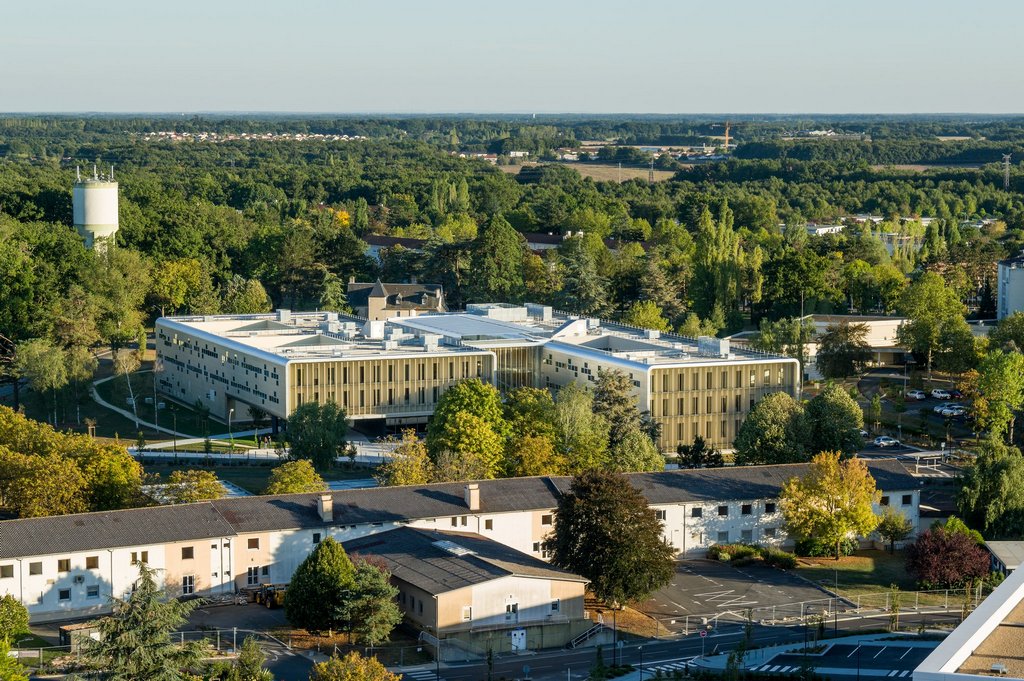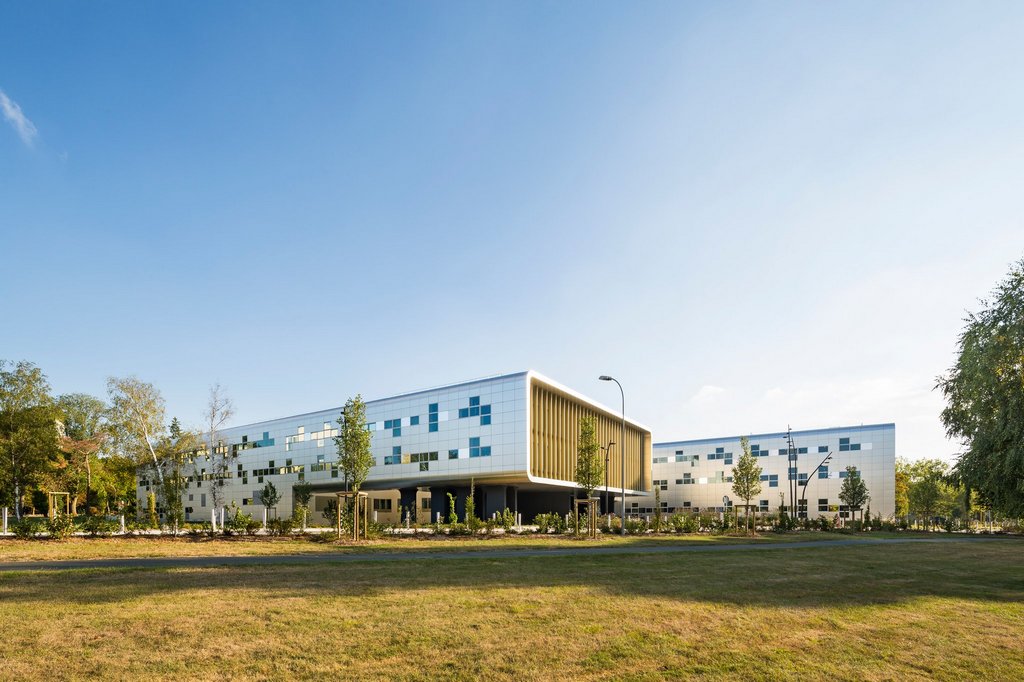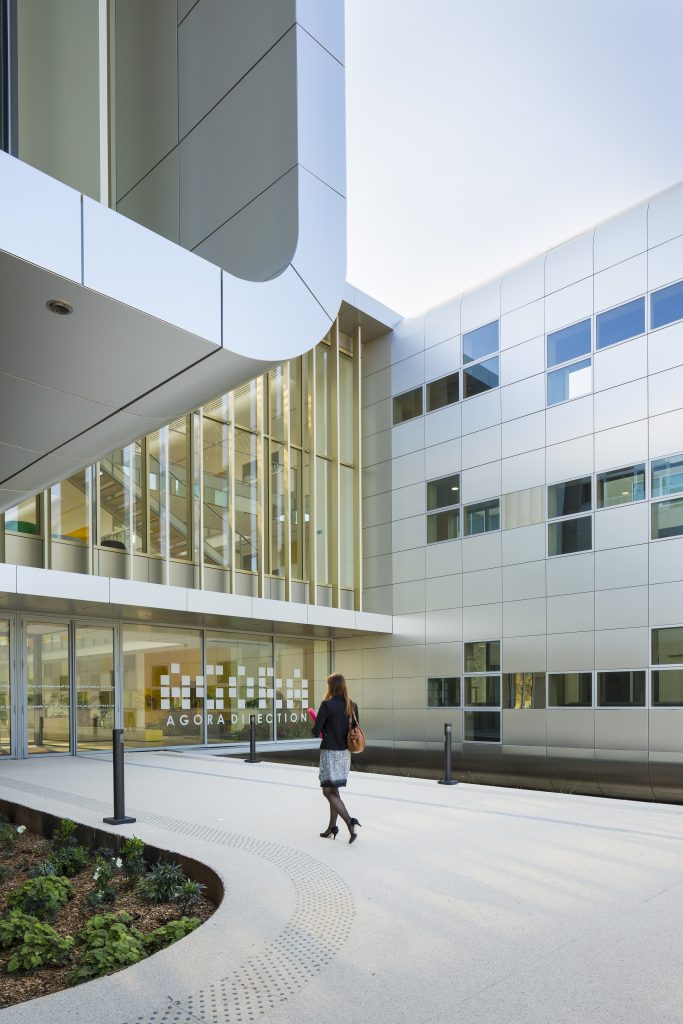 The volumes take the form of two white vessels with rounded corners and unequal lengths. The facades are clad in a screened envelope of rectangular white aluminum cassettes; in its pattern, the envelope alternates randomly, and in apparent disorder, pixels of white metal, mirror steel or glass, blurring the location of windows through this camouflage.
Beyond its form, the originality of the management building at the Centre Hospitalier Universitaire de Poitiers (university hospital) lies in the project's integration into a wooded landscape that plays on the ambiguity between interior and exterior, thanks to the large central hall.
The floor plan features two parallel E-shaped branches, joined by a large central space.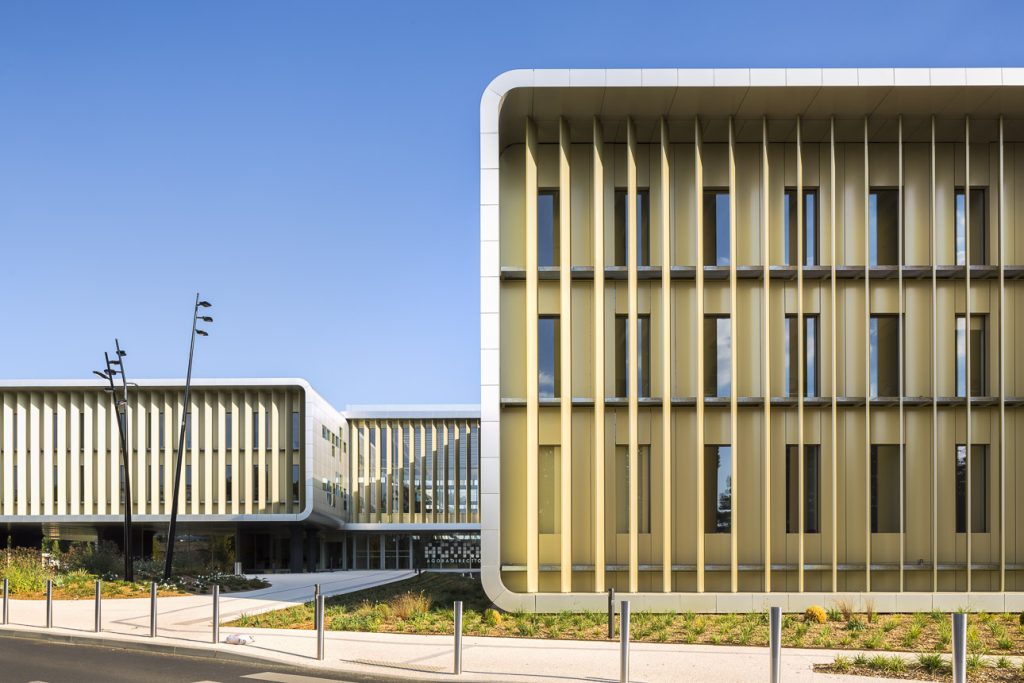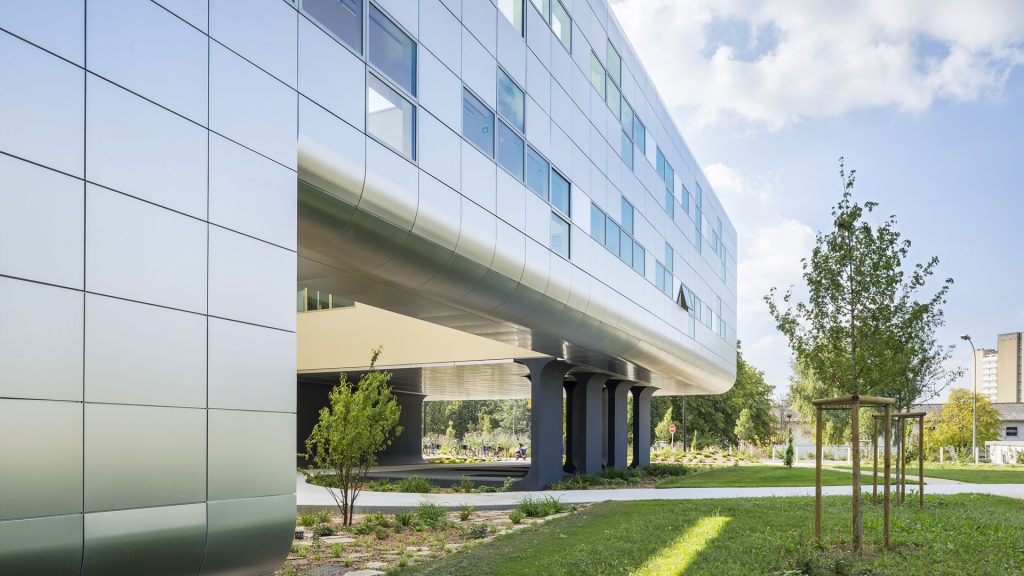 This vast nave is illuminated by a canopy of inflatable ETFE lenses that covers its entire surface.
This space gathers and distributes, and is also a large winter garden.
Laterally, each branch houses interior patios that create pleasant peripheral workspaces and naturally lit interior distribution.
The central axis also creates an interior urbanity, visible through the prominence of lateral walkways, open staircases and passageway that cross the void.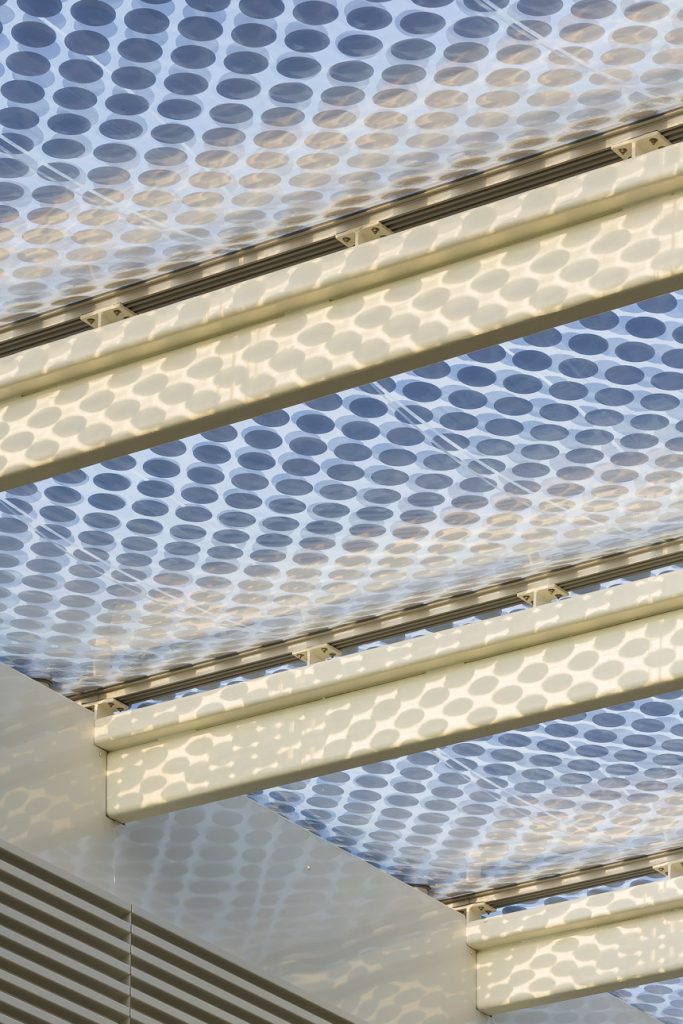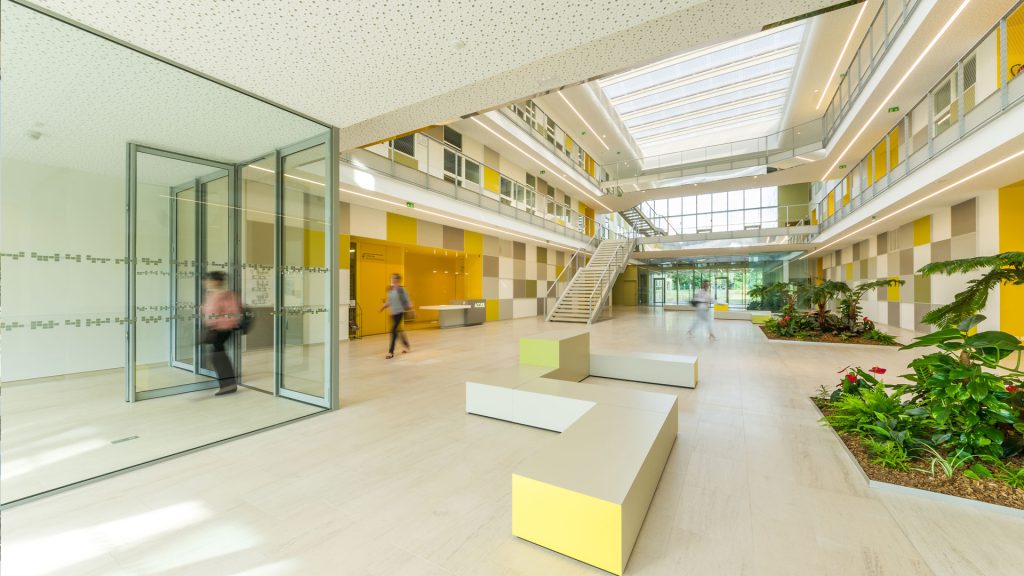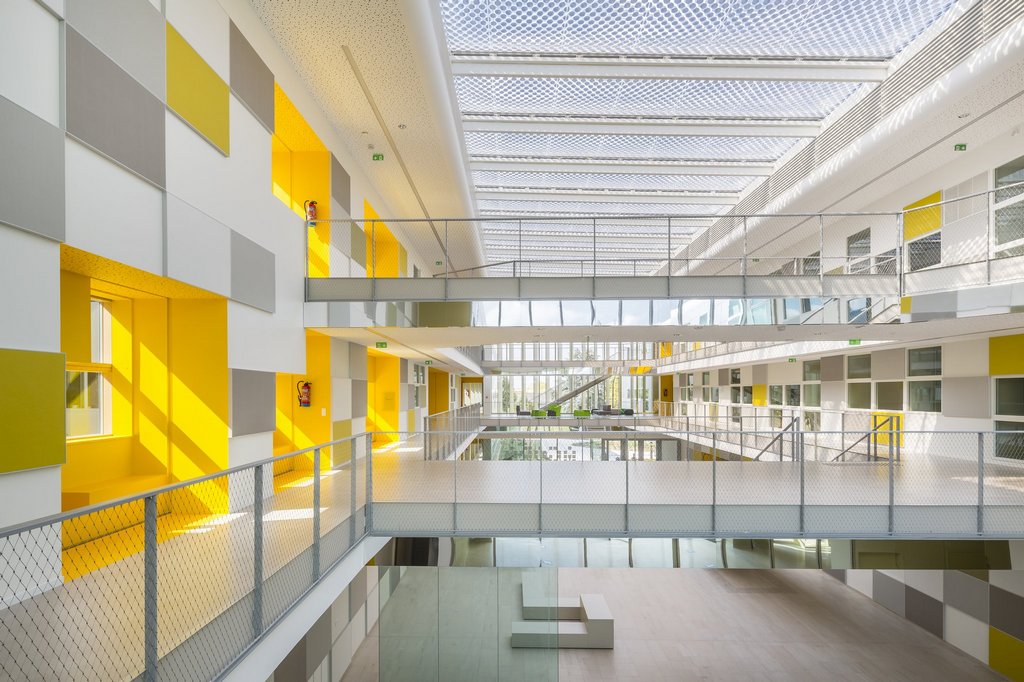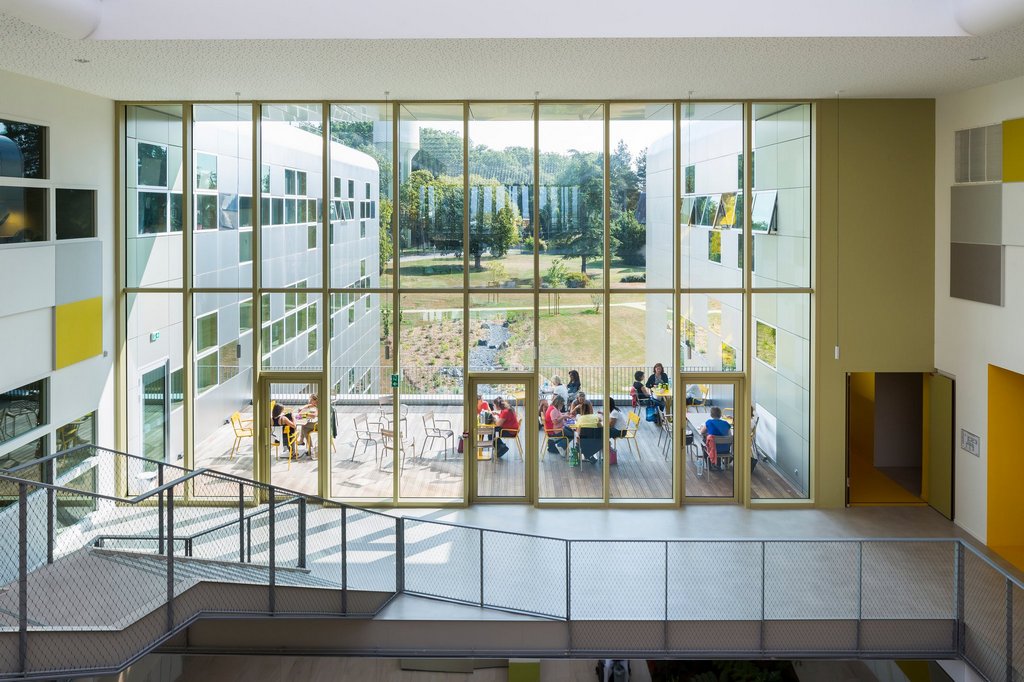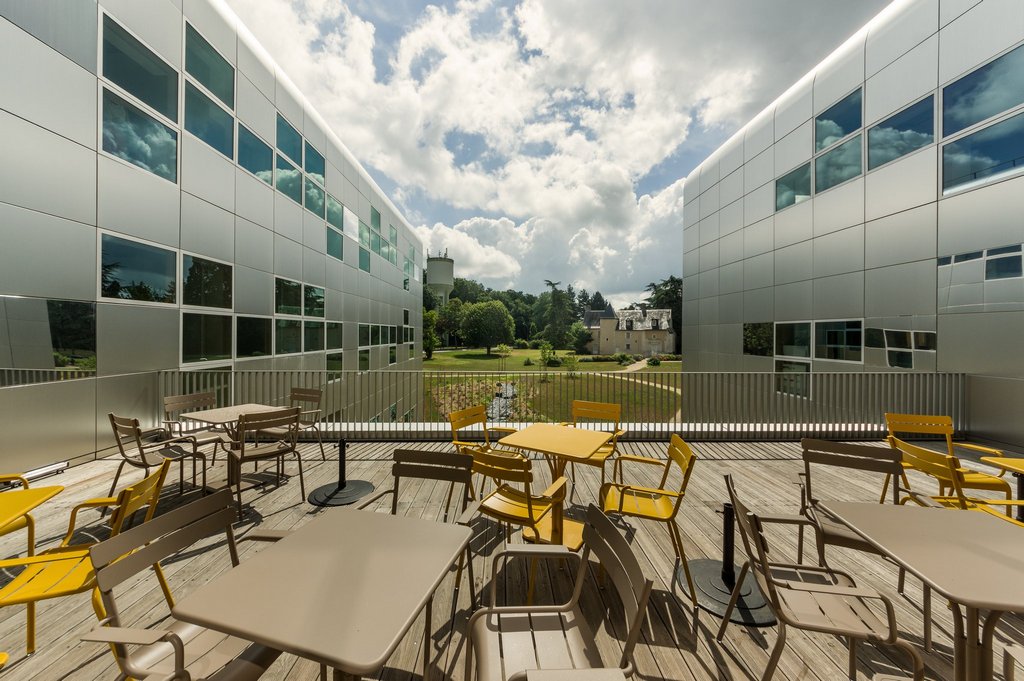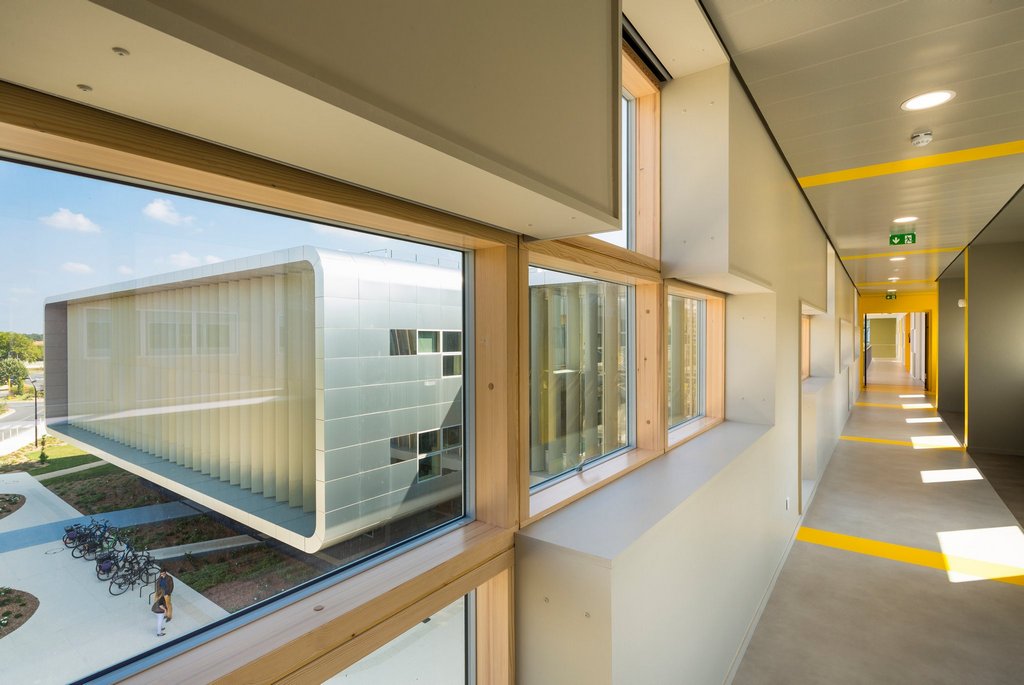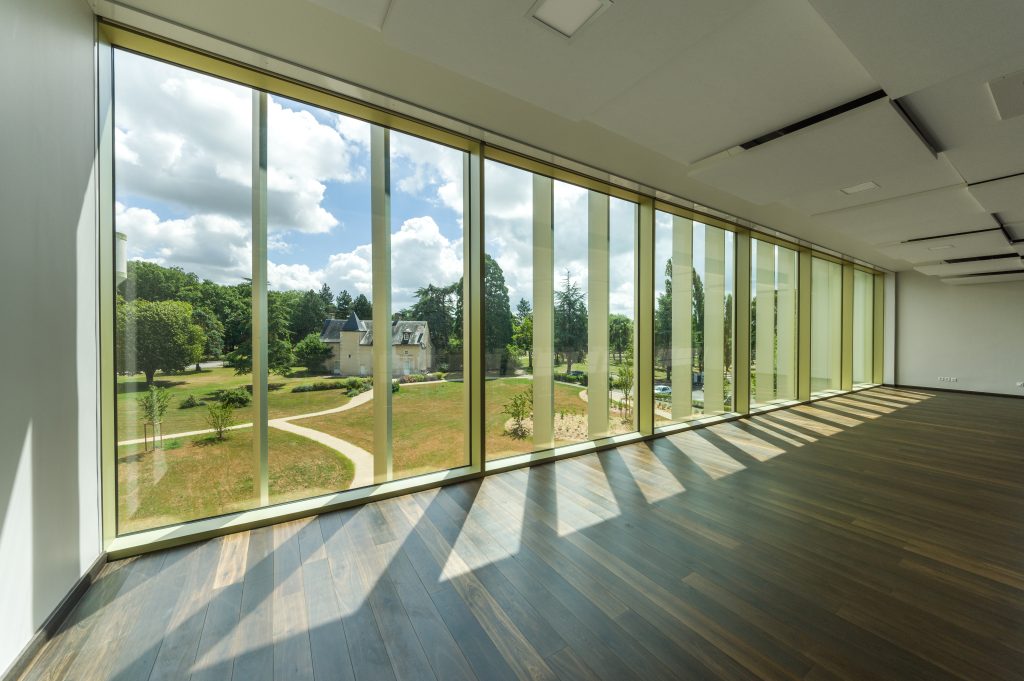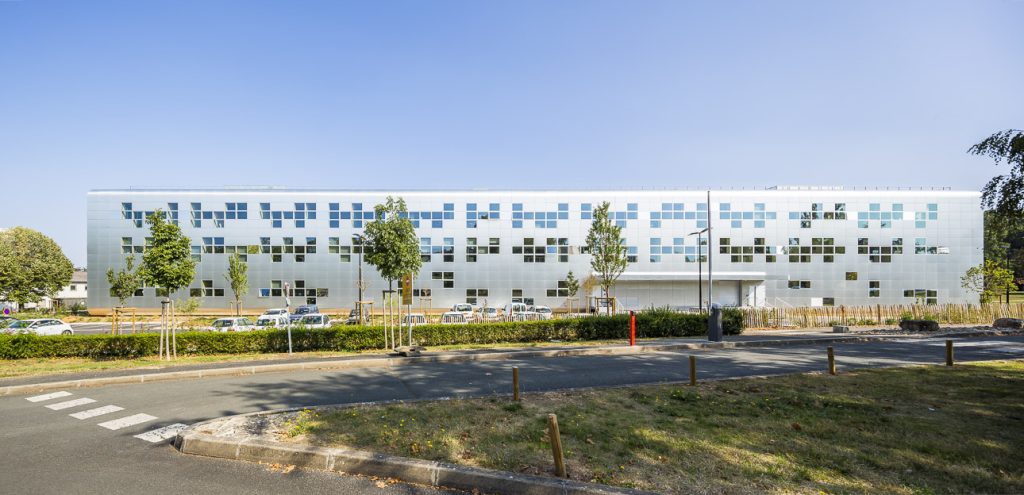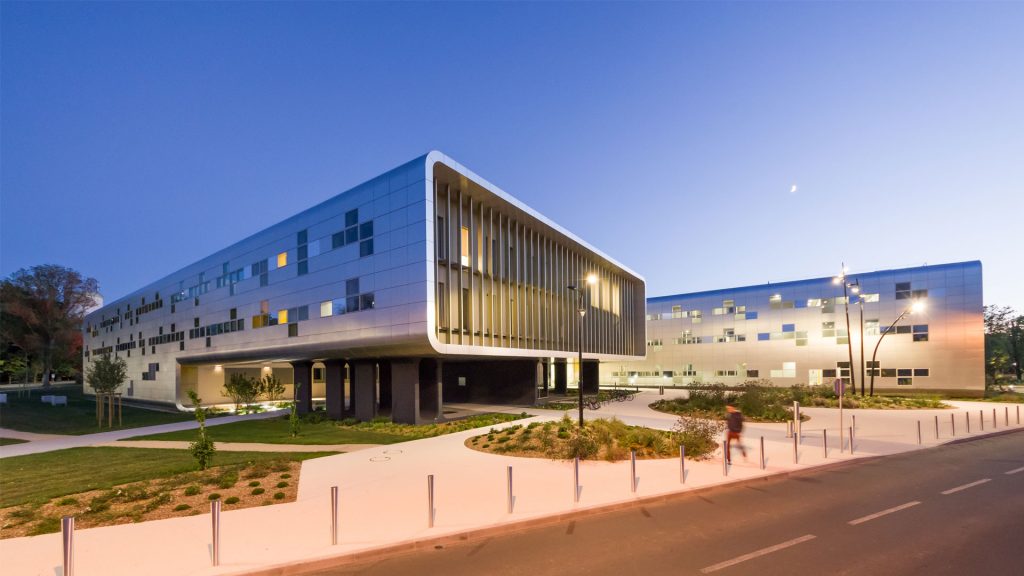 Photographie : Sergio Grazia – Stefan Tuchila