This 1960s housing complex is the subject of an ambitious co-promotional conversion project designed to maintain the spirit of the neighborhood while preparing for the future.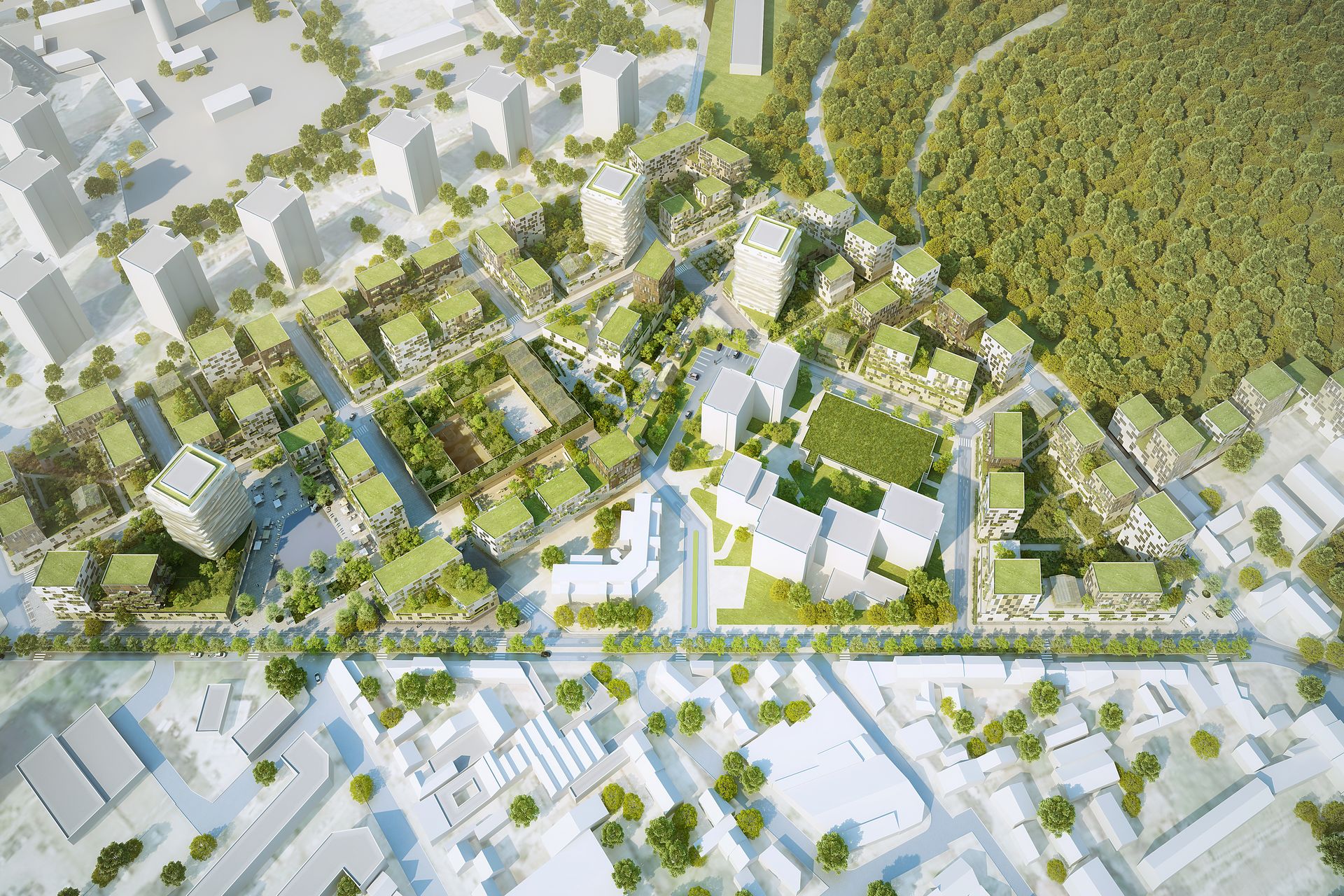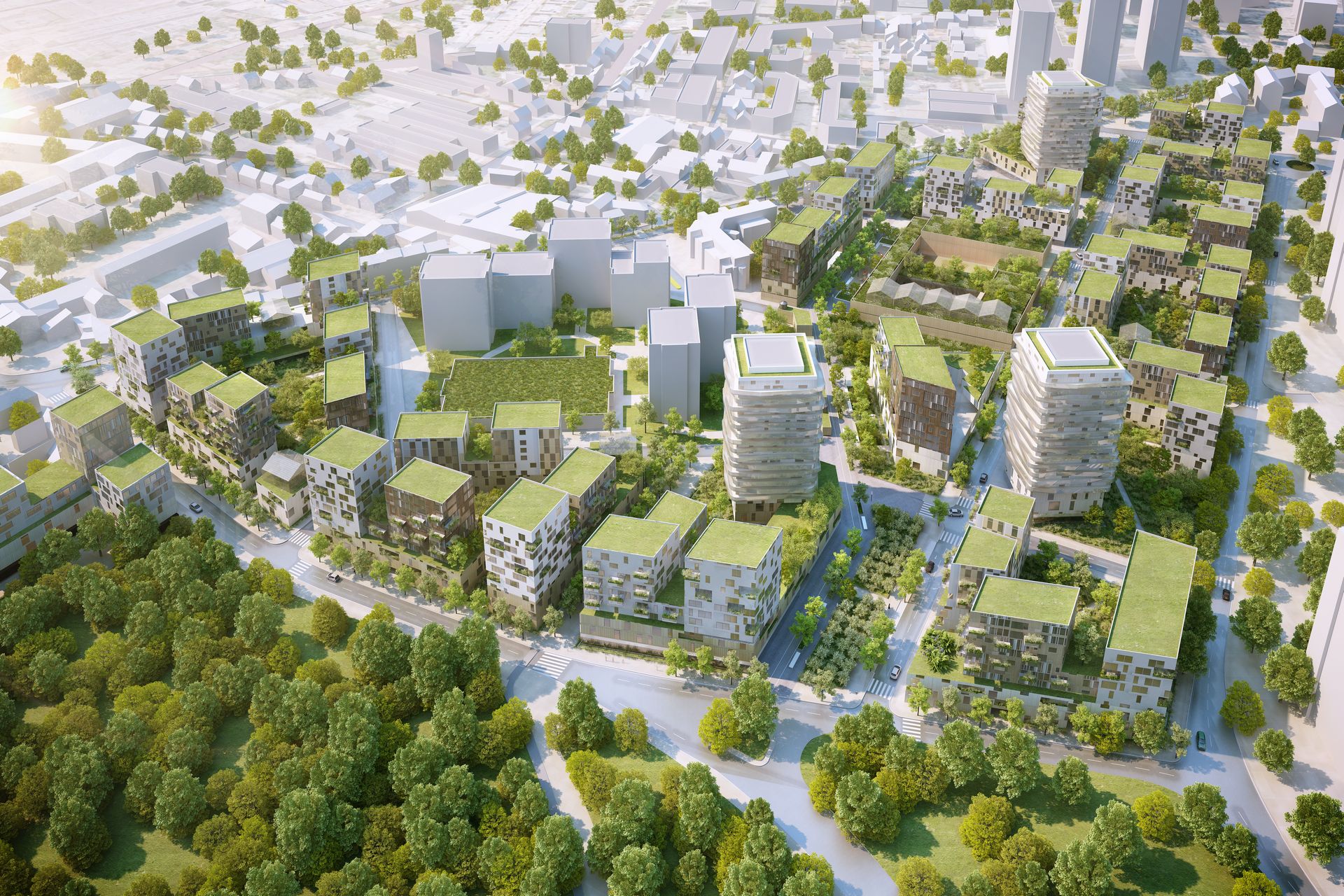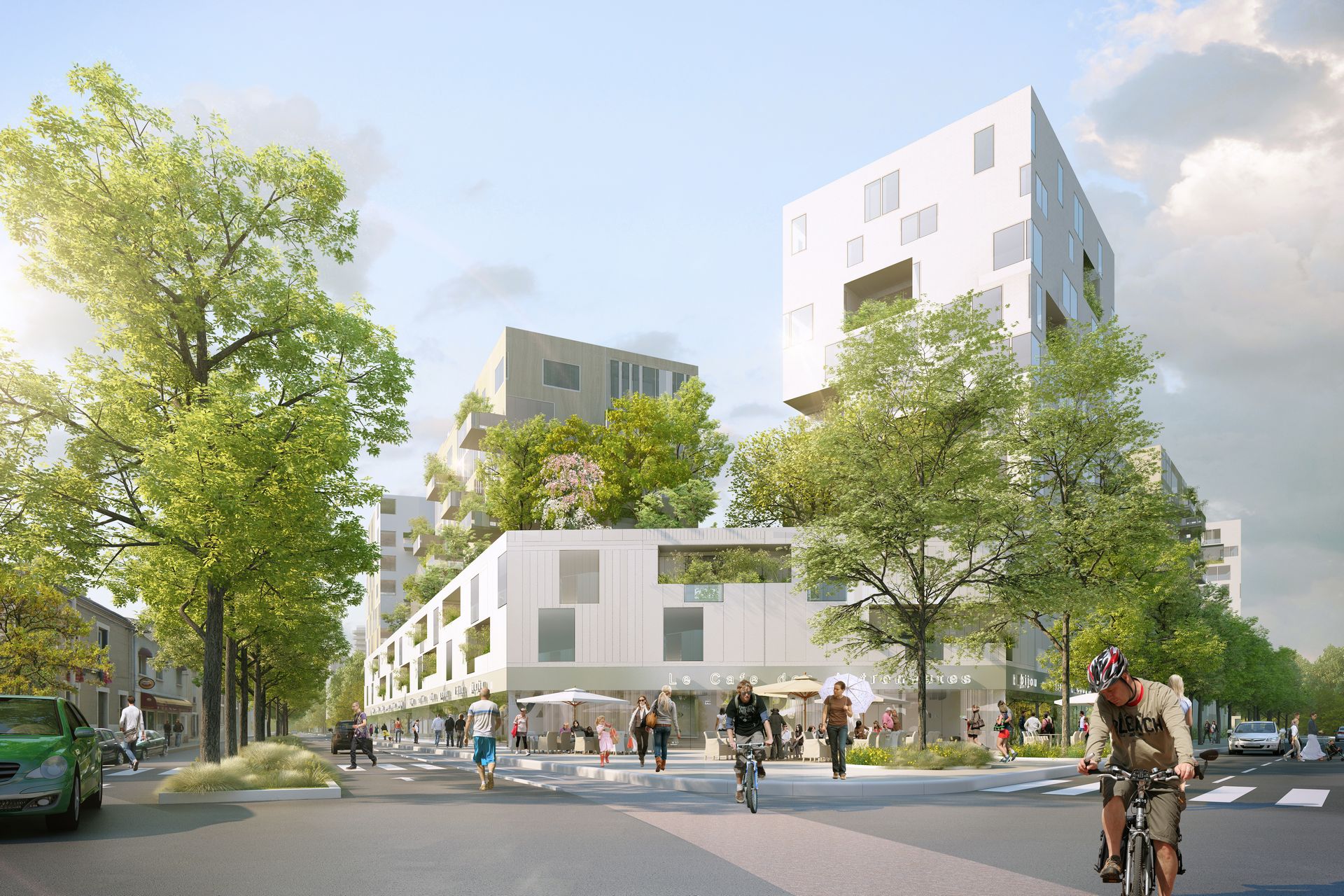 1,500 new flats and over 300 renovated dwellings, schools, businesses, offices and a crèche, a block plan of over 17 acres near Les Lilas on the Paris to Romainville road: it is a vast project on a very metropolitan scale.

This meant preserving and renovating the high-rises as symbols of the Romainville skyline.

The high rises primed a new urban mesh, created varying exposures and interesting landmarks on a scale with the surrounding area.
On the other hand the linear high-rise blocks were knocked down, for they interrupted the flow of the overall plan.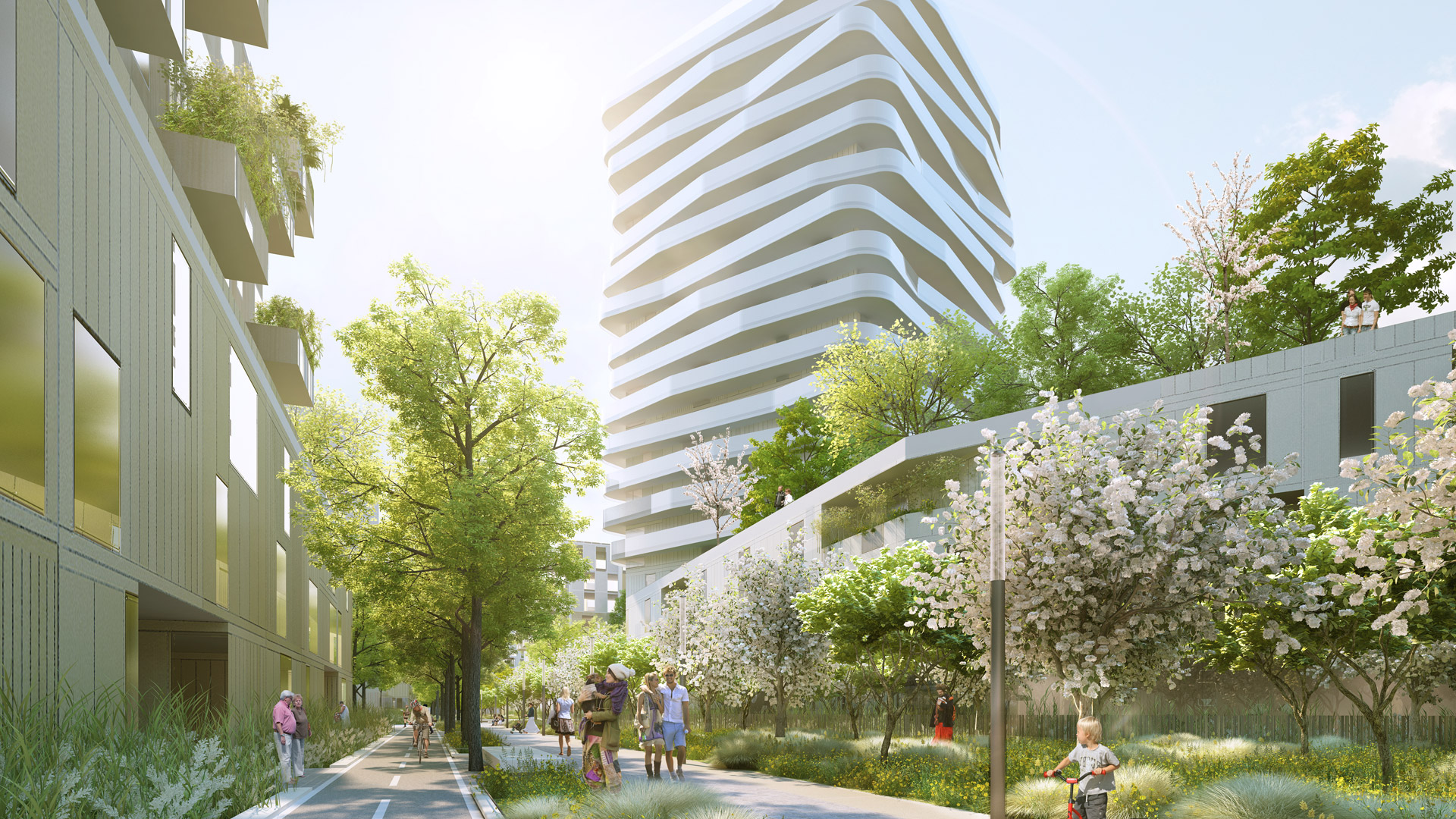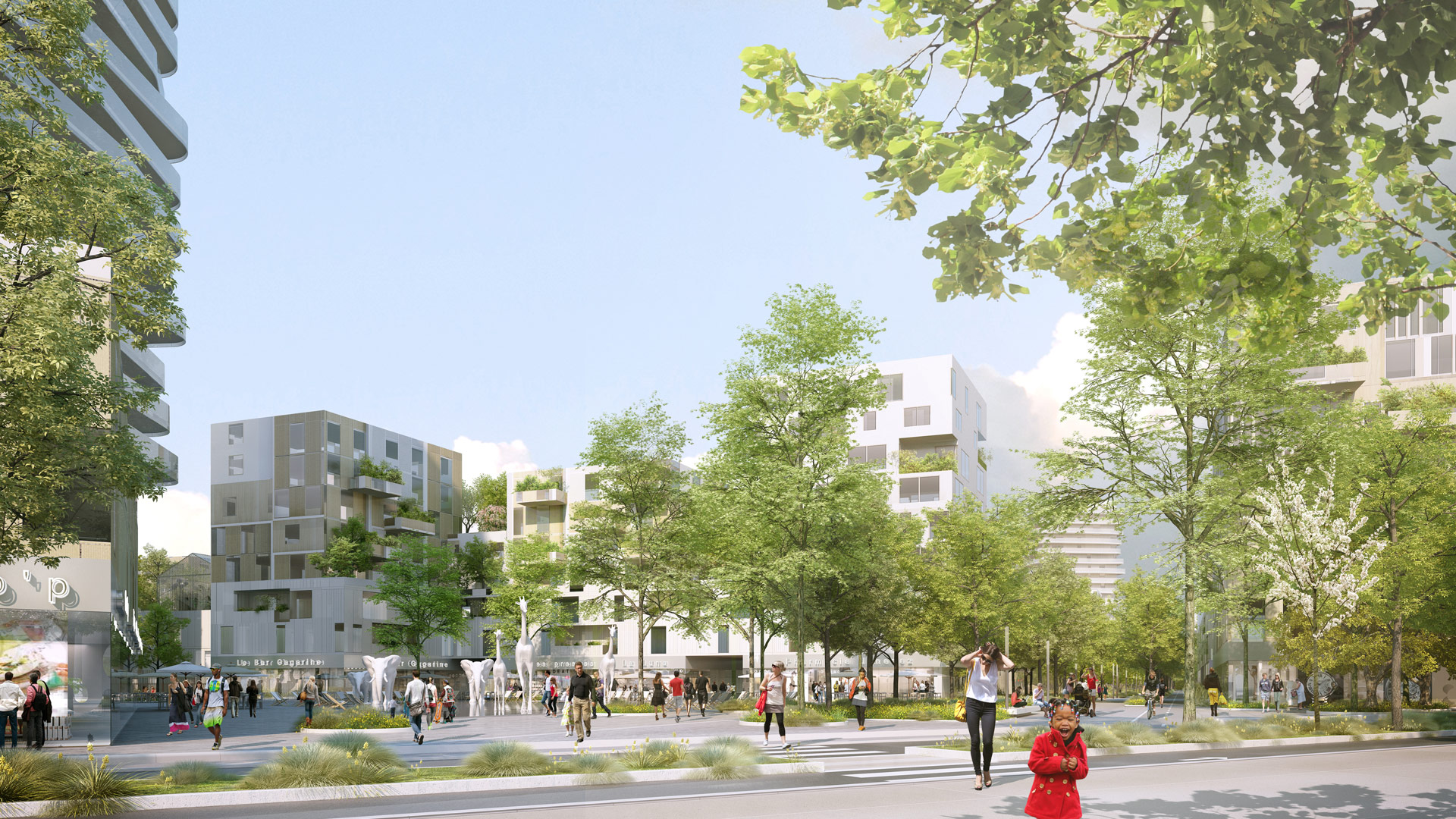 The goal was to create a neighborhood connected to the city, speaking to everyone in their calm density.
With its strong links with the greenery and the development of empty spaces with very generous, semi-open, inner courtyards, this neighborhood has now been reconnected to the rue de Paris by a major urban thoroughfare, a sort of boulevard that acts as a hyphen between the woods at one end and Romainville's urban part at the other.
This kind of «Ramblas» is in three parts: the large outdoor market square, education and recreation connected to the woods.And new parking garages liberate public space.