A diversity of scripts enlivens the frontage onto the park.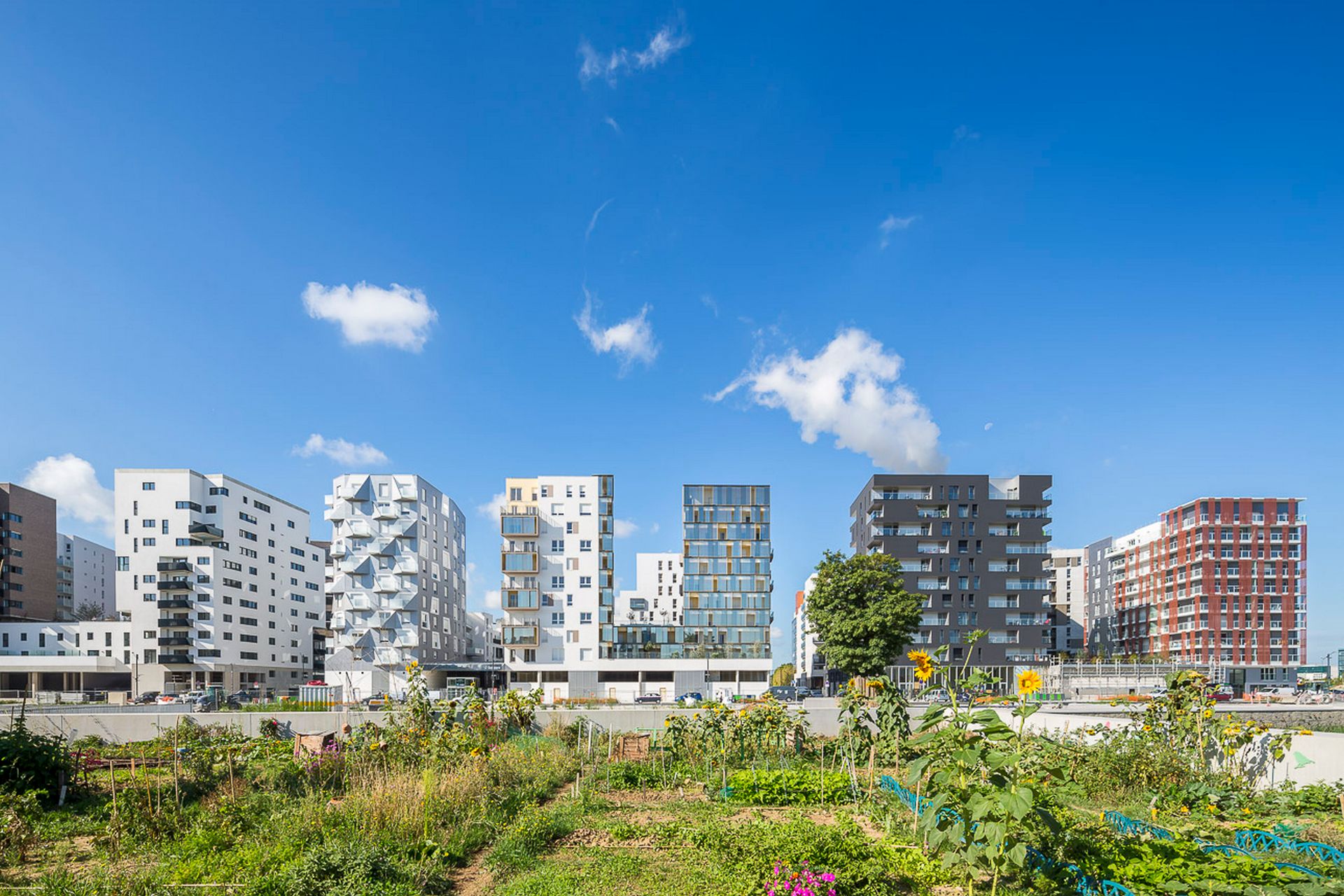 Anciennement occupé par des friches iA former industrial site, the Saint Ouen docks have become an exceptional location, residing on the banks of the Seine and revolving around a 30-acre garden.

After consultation, the agency was given the task of the urban and architectural co-ordination of a big block of land, engaging 3 different architects while it was assigned the specific task of studying a housing brief.

The different projects were amalgamated in order to create a genuine, mixed harmony of architectures and volumes.

Two thin, 11-storey buildings rise over the garden front. Despite their varying plasticities they are linked to each other by a common base.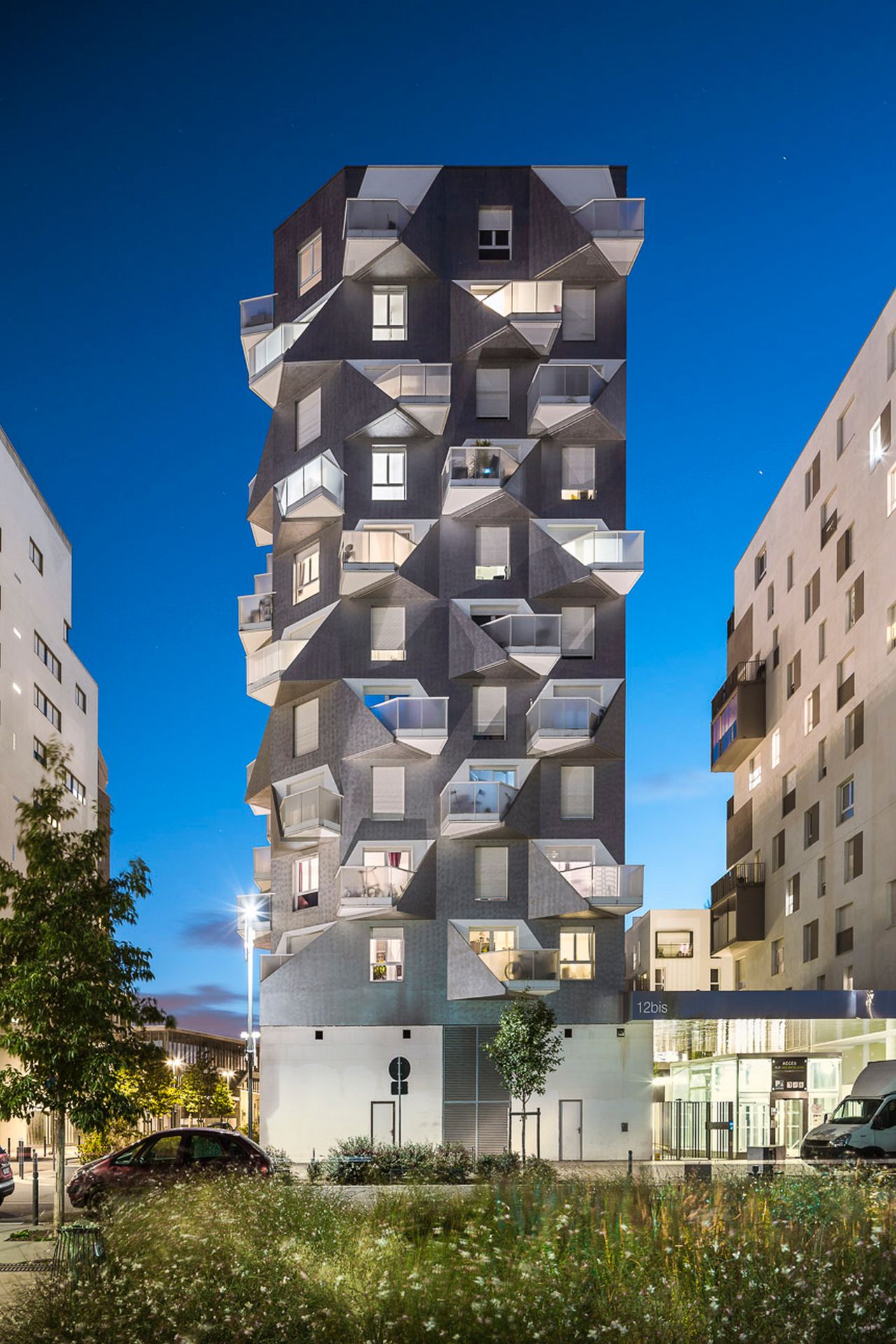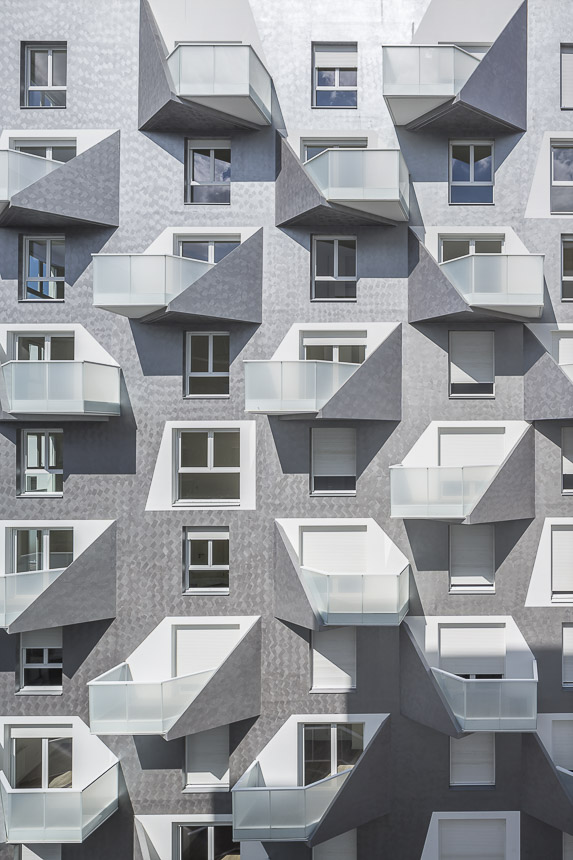 And their separation has made it possible to give dwellings located behind the front a similar view of the gardens.
The first is in stone and metallic gray and exudes a particularly expressionistic architecture made of jutting triangular balconies.
The second is more crystal-like with its slightly golden, double-glass envelope that covers the continuous balconies.
This contrast and diversity of vocabulary highlights the fact that they abut on the gardens, emphasizes the subtlety of the buildings and underscores the spaces separating them to reveal the depth of the block.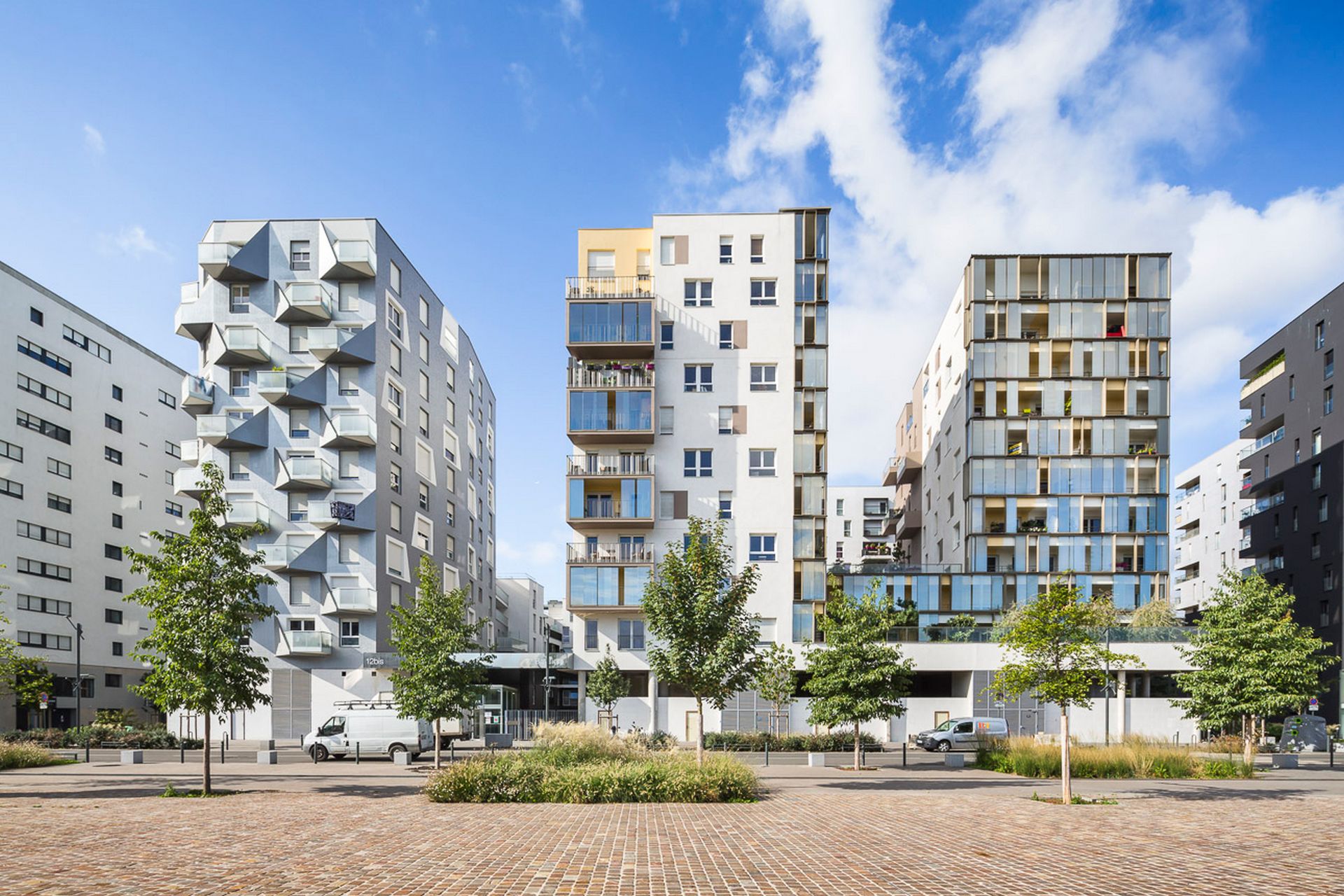 The third apartment building stands on a big street corner and is composed of an unstable pile of colored volumes.

This stacking, that plays on the directional sliding of the cubes, makes it hard to read the scale and lends a distinctive identity to the intersection.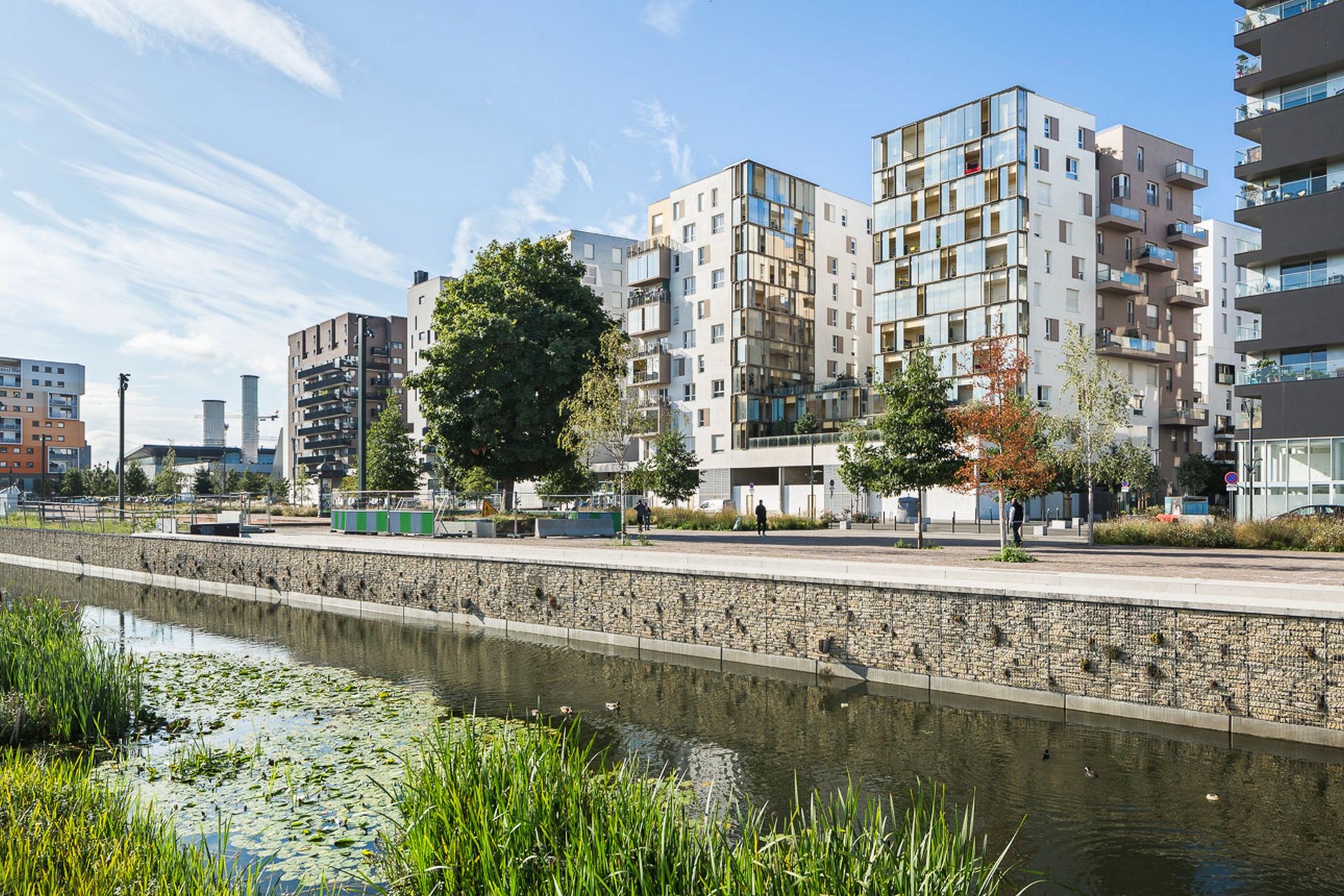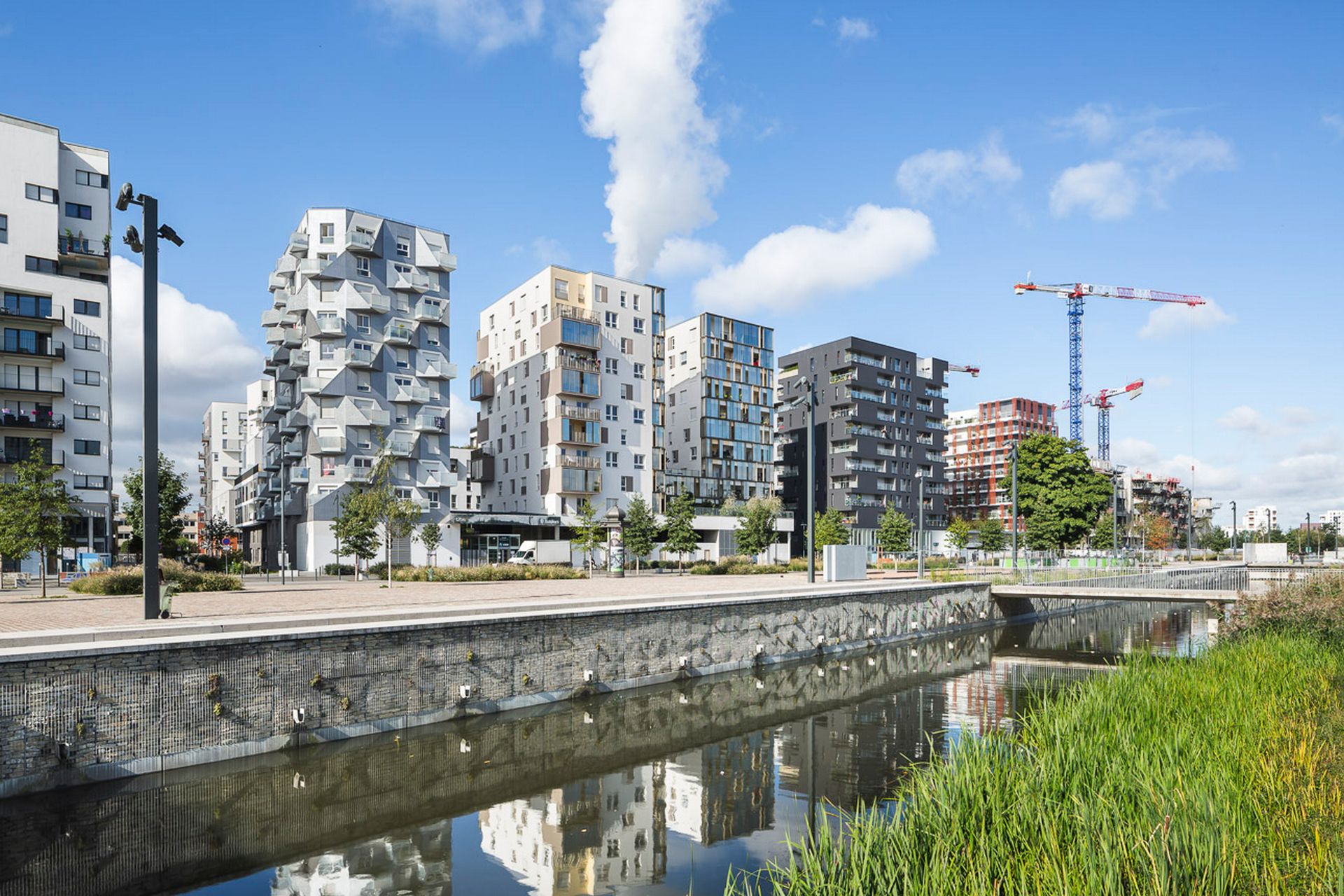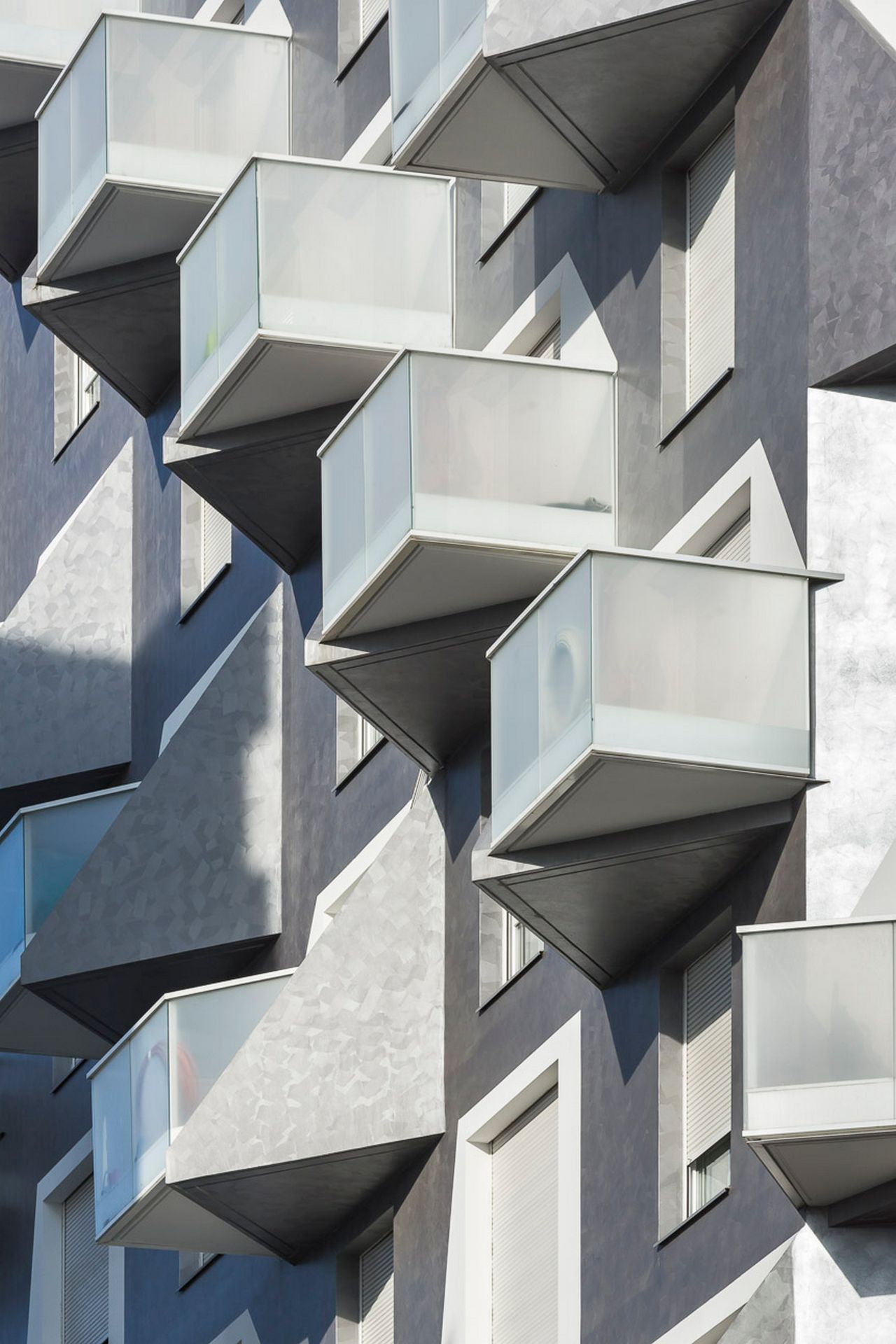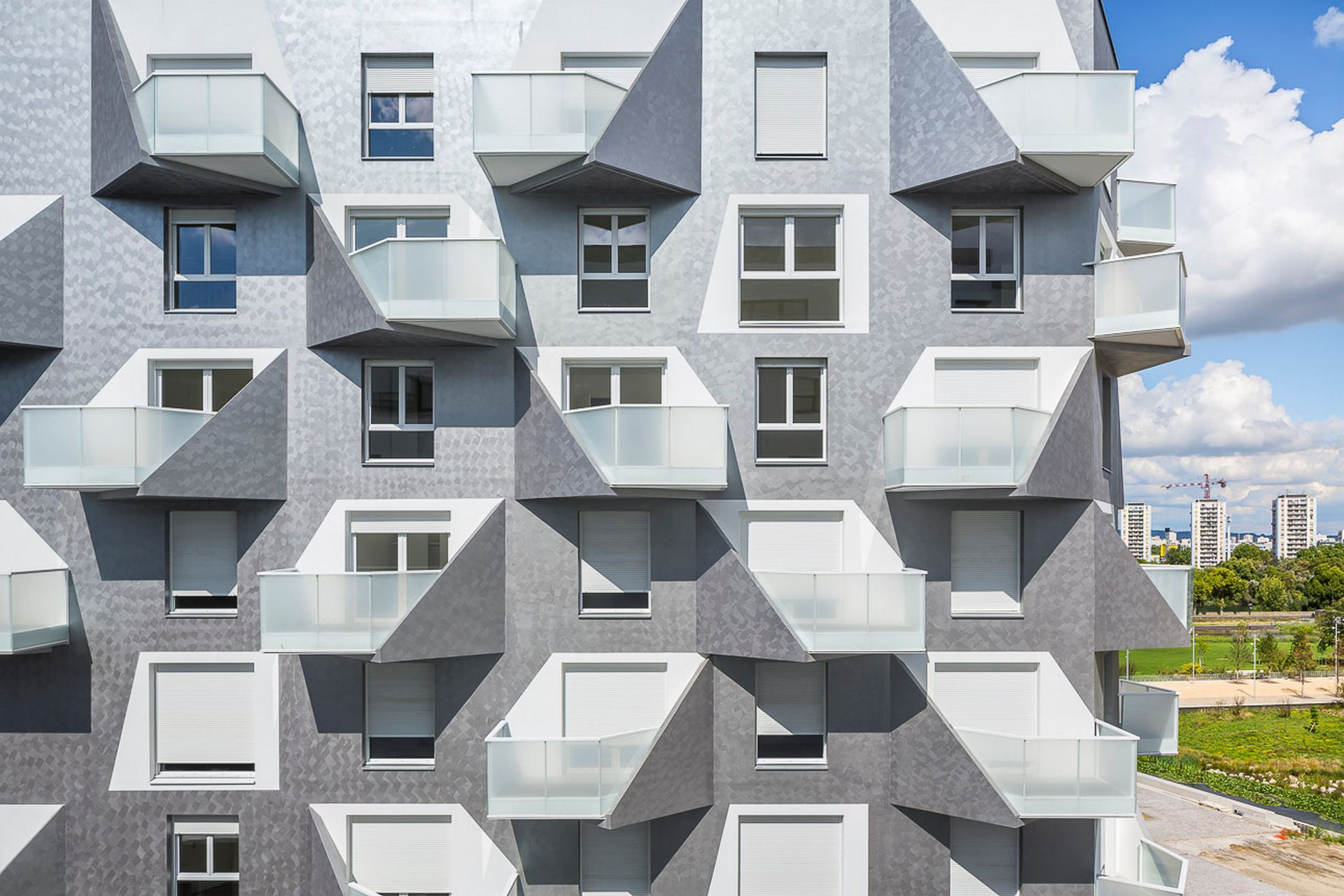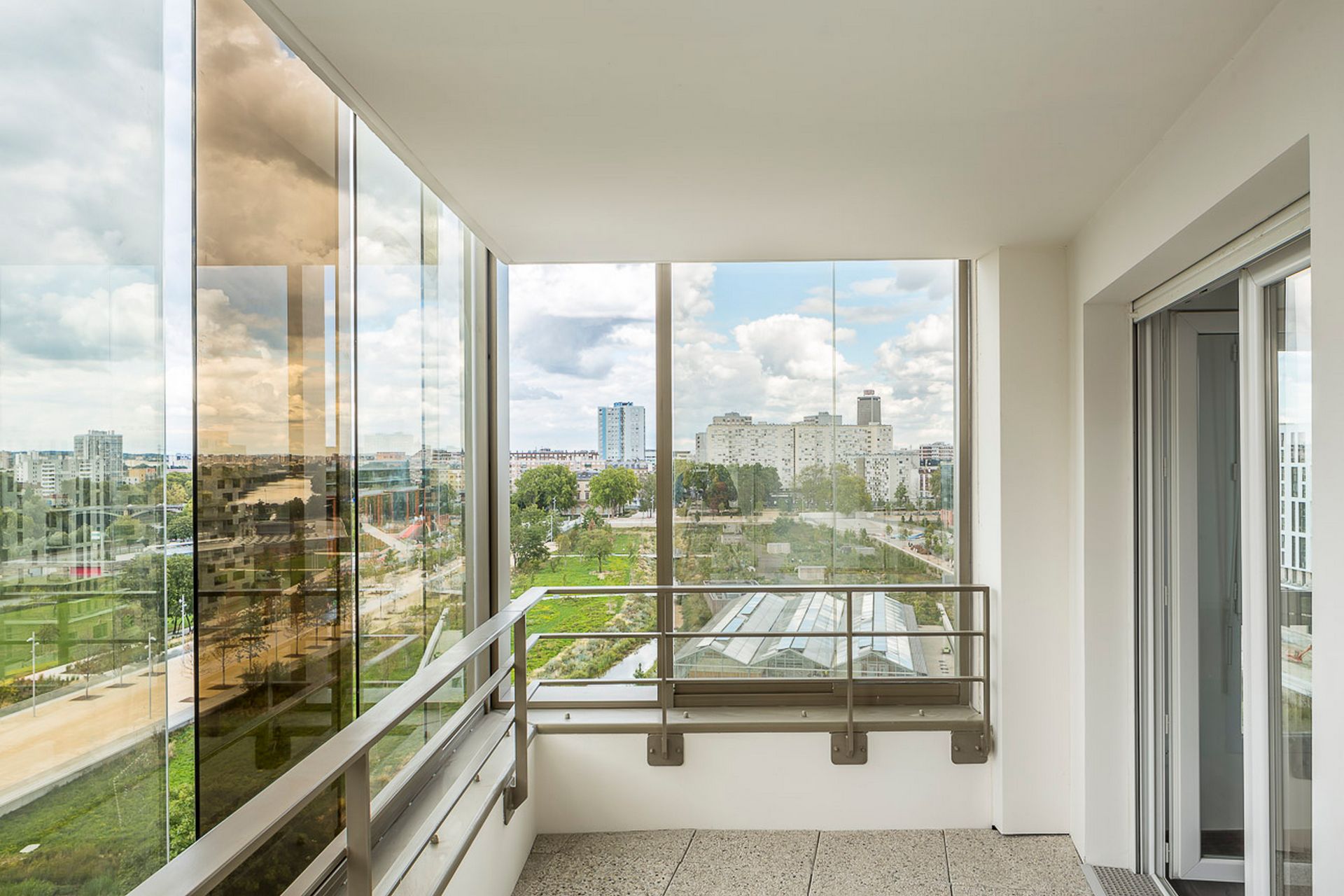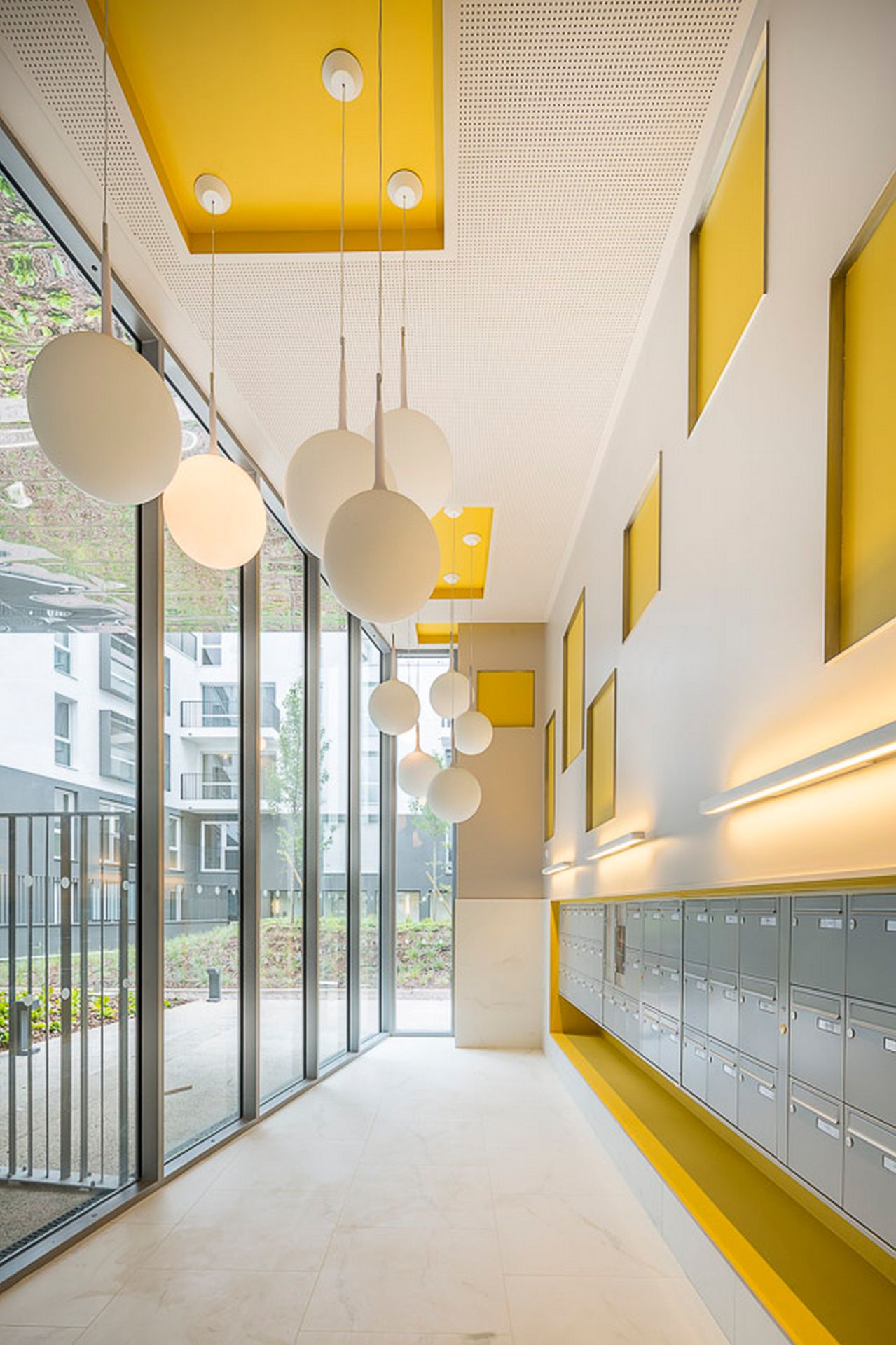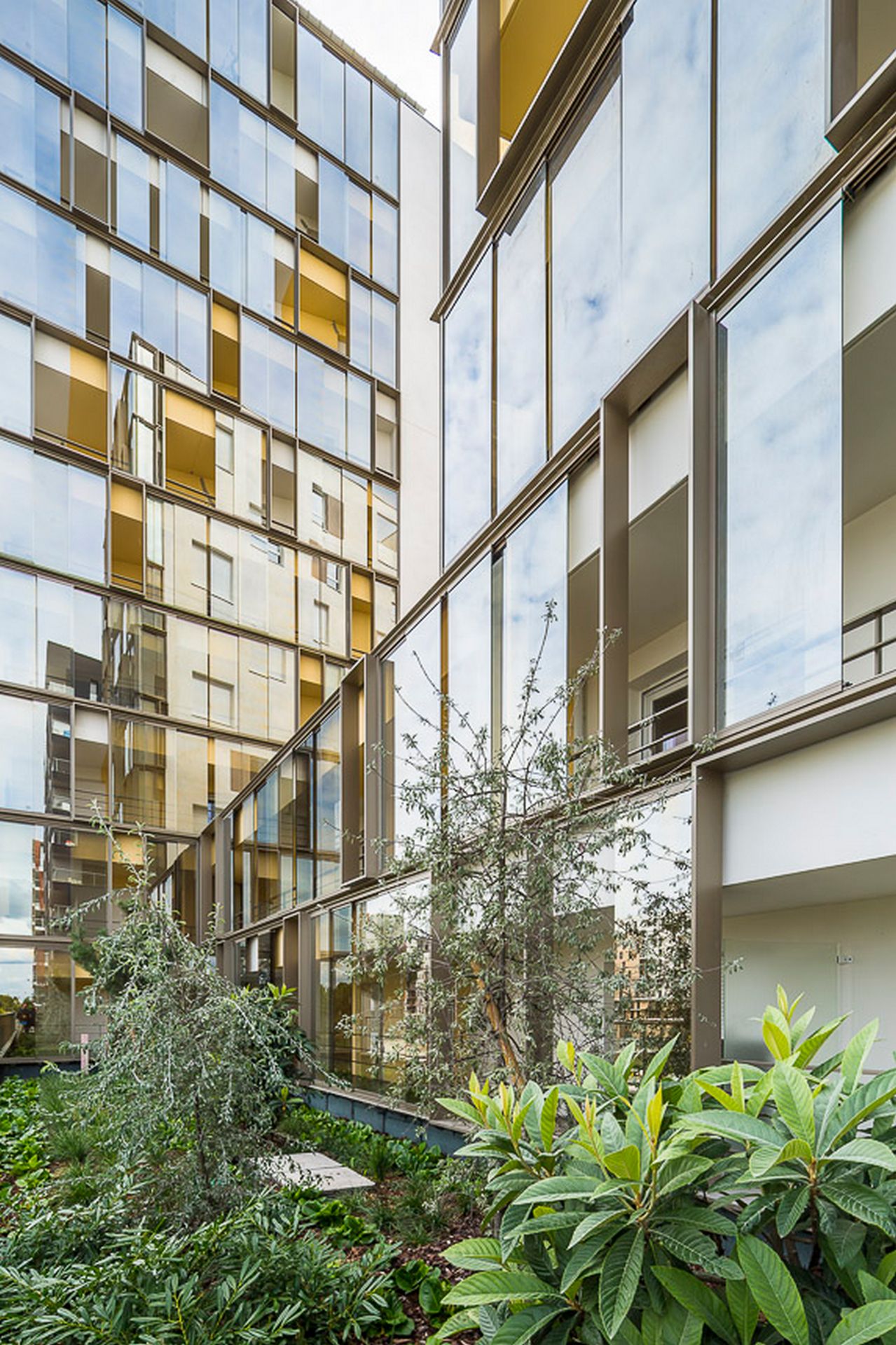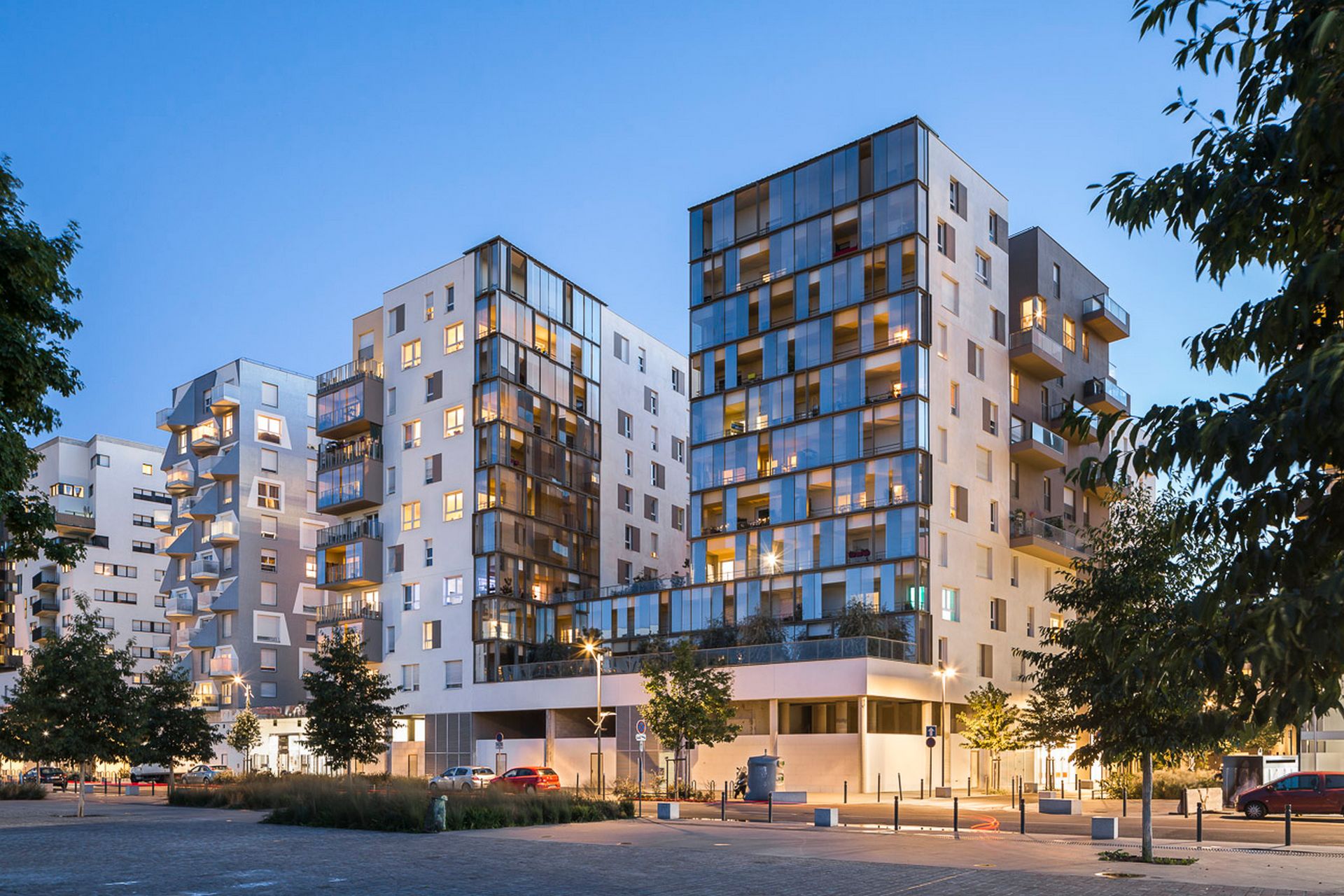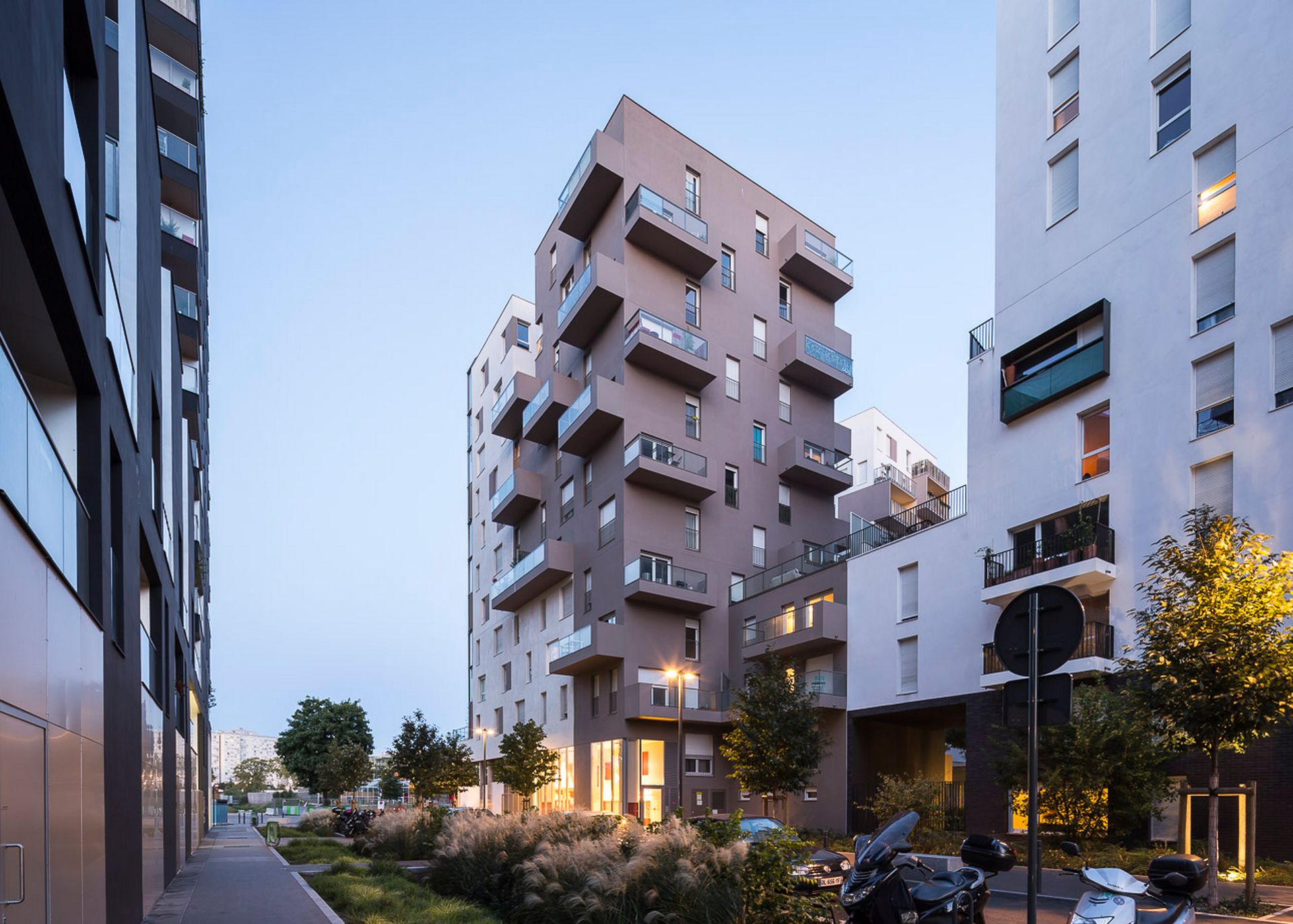 Photographie : Sergio Grazia