A play of suspended, diving balconies enlivens the interior facades, while a metal envelope covers a large part of the building.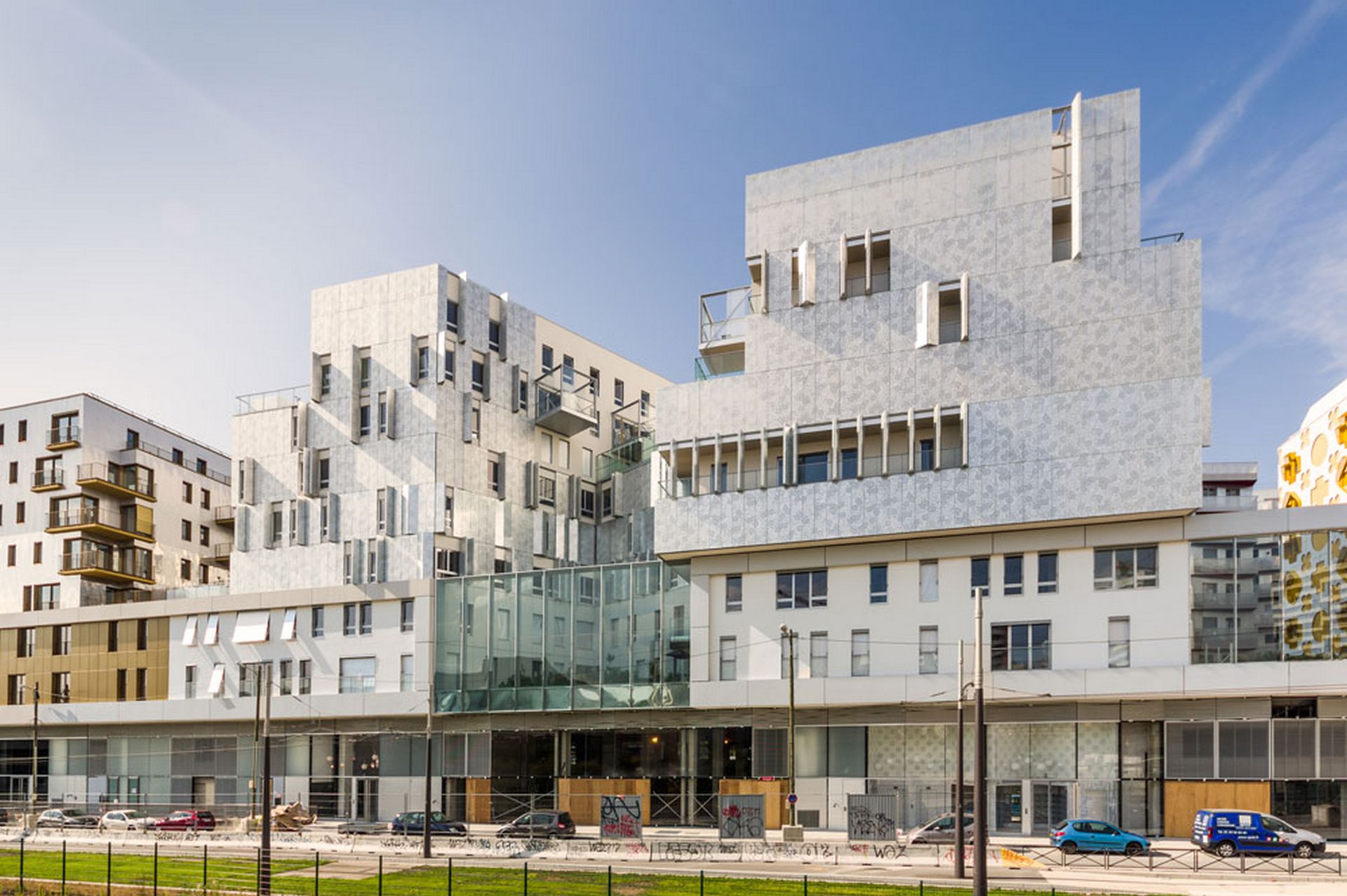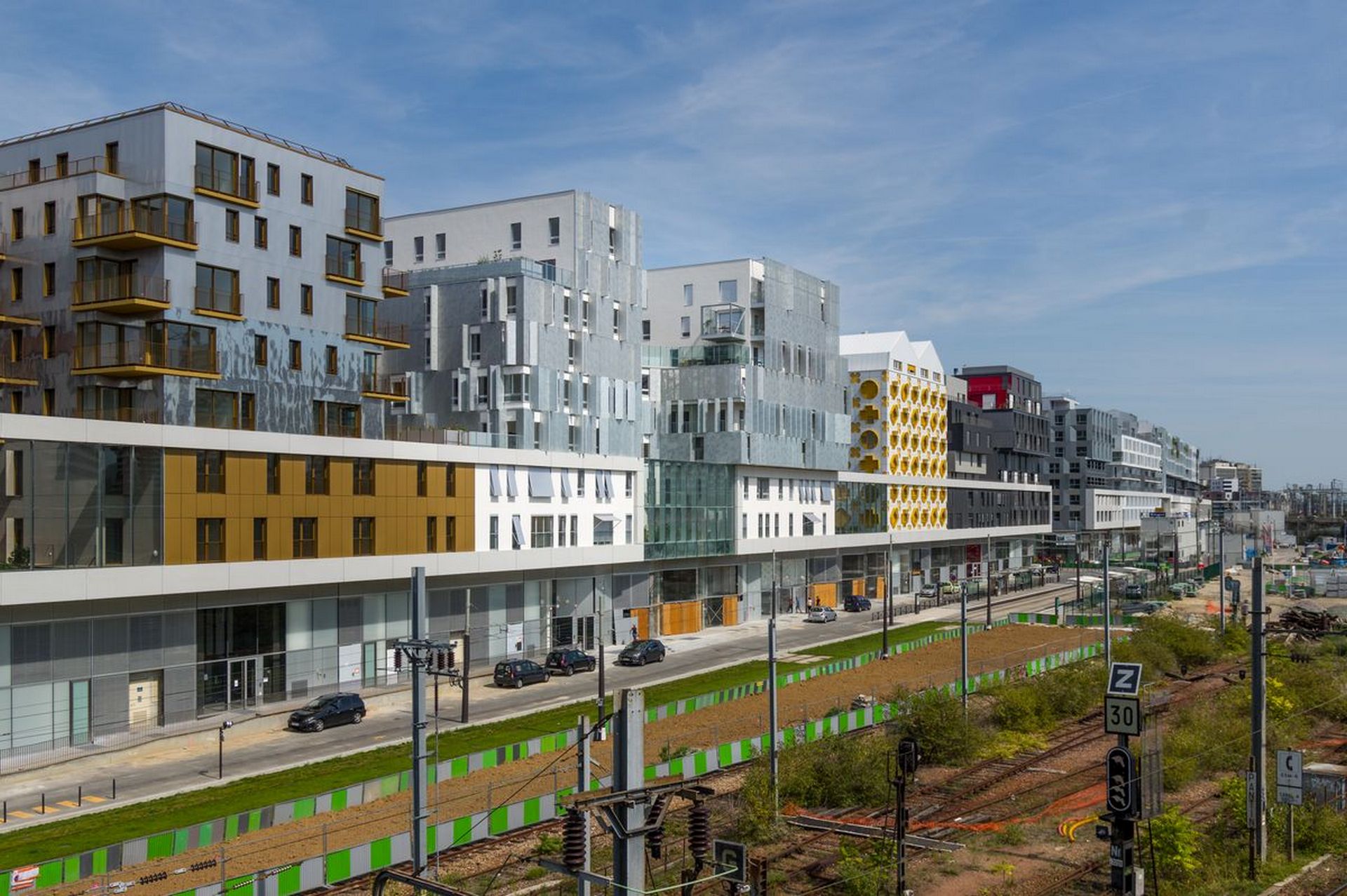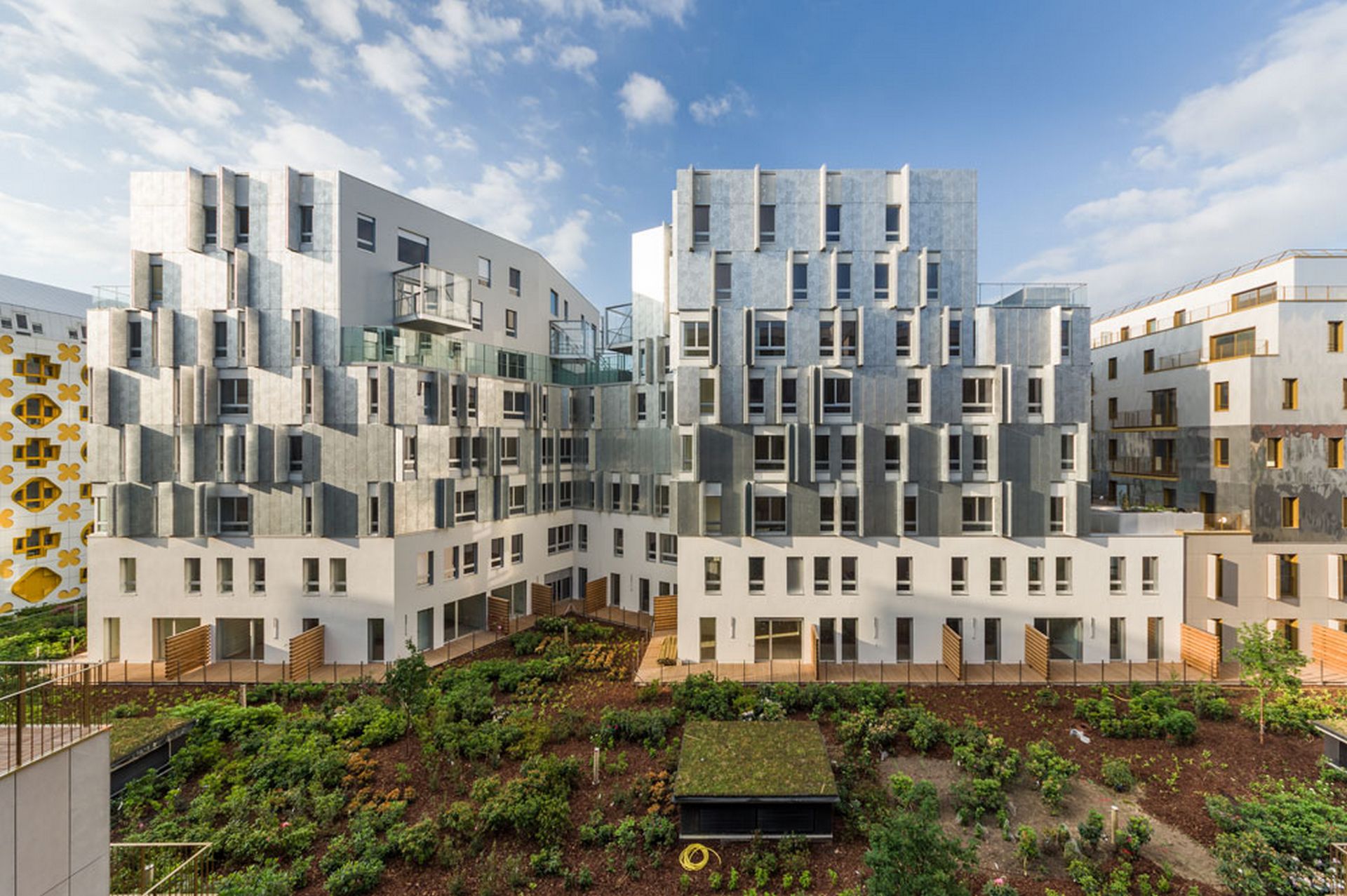 This project is part of the reconversion of the Calberson warehouses, the corner stone of the big project for urban renewal in Paris' northeast.
A large number of buildings with different briefs (junior high school, housing units and offices) have been built with the same volumes as the former warehouses to create a business complex. The project contains 140 housing units and runs along the southern side of the block and contains two lobbies.
Raised above the ground, the volume folds in on itself to break the linearity, to take advantage of views over Paris and ensure quality sunshine.
On its northern side a wide, common courtyard runs lengthwise and is filled with a multitude of private gardens.
Attached by a metal frame, a giant, double-level glass screen holds the empty space and restores the alignment.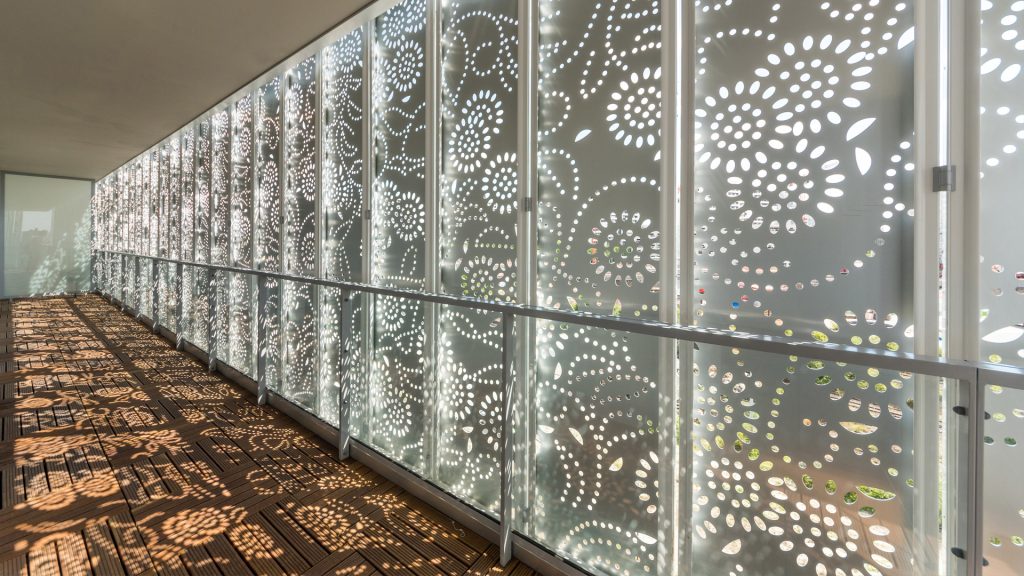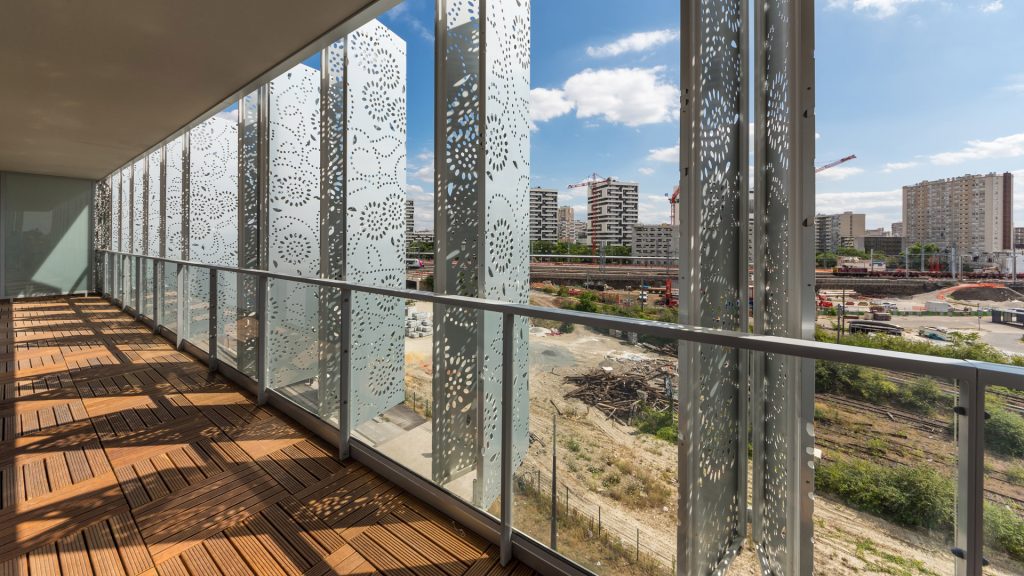 A series of terraced, diving-board balconies lend liveliness to the inner walls while a metal envelope covers a large part of the building. It lends the volumes unity and gives the building its identity. The foldable partitions that decorate the continuous balconies are perforated by an Art Deco-inspired floral pattern.
They work like oriental latticework, protecting from the sun and providing the apartments with privacy. This arrangement gives a random, graphic look to the building, a protean look that is sensitive to the variations and sparkle of the light.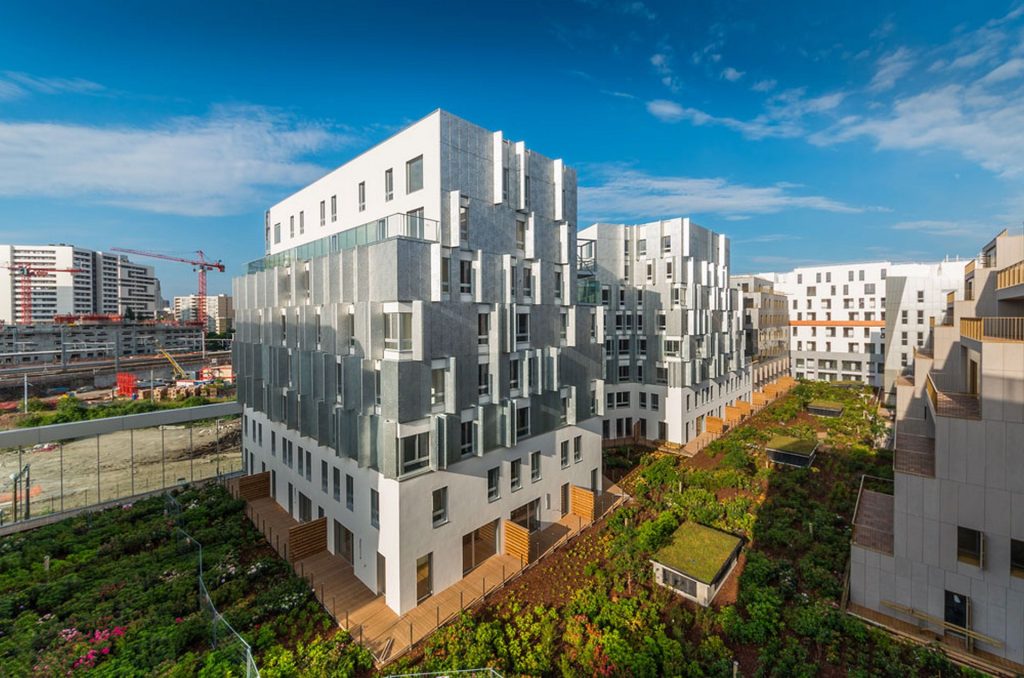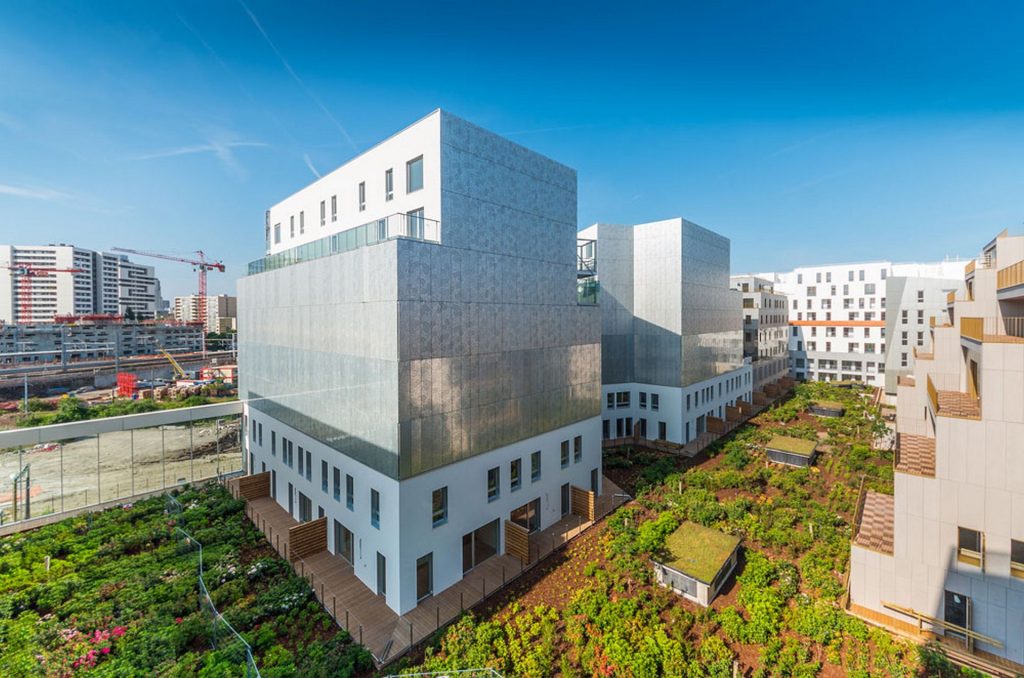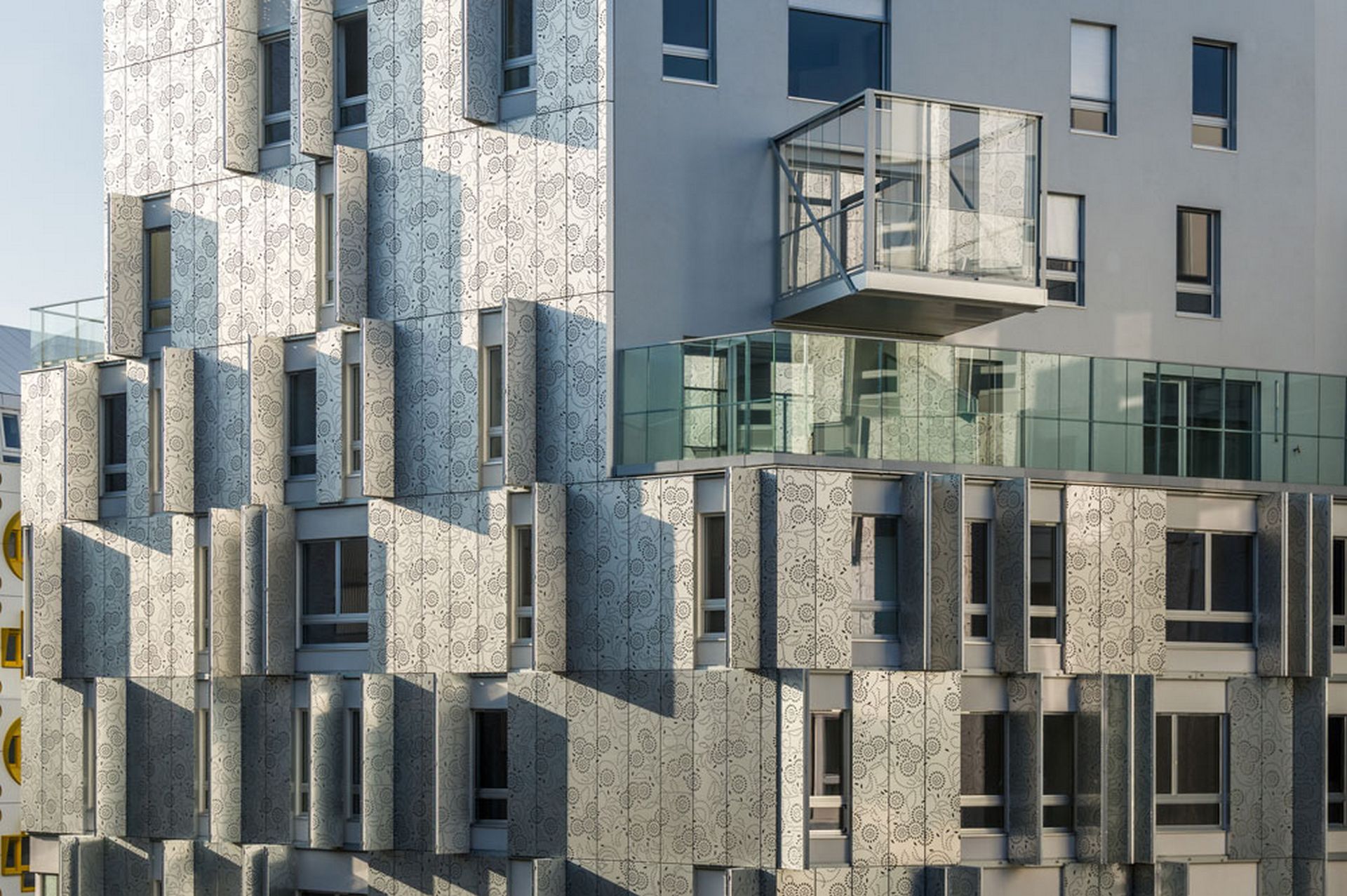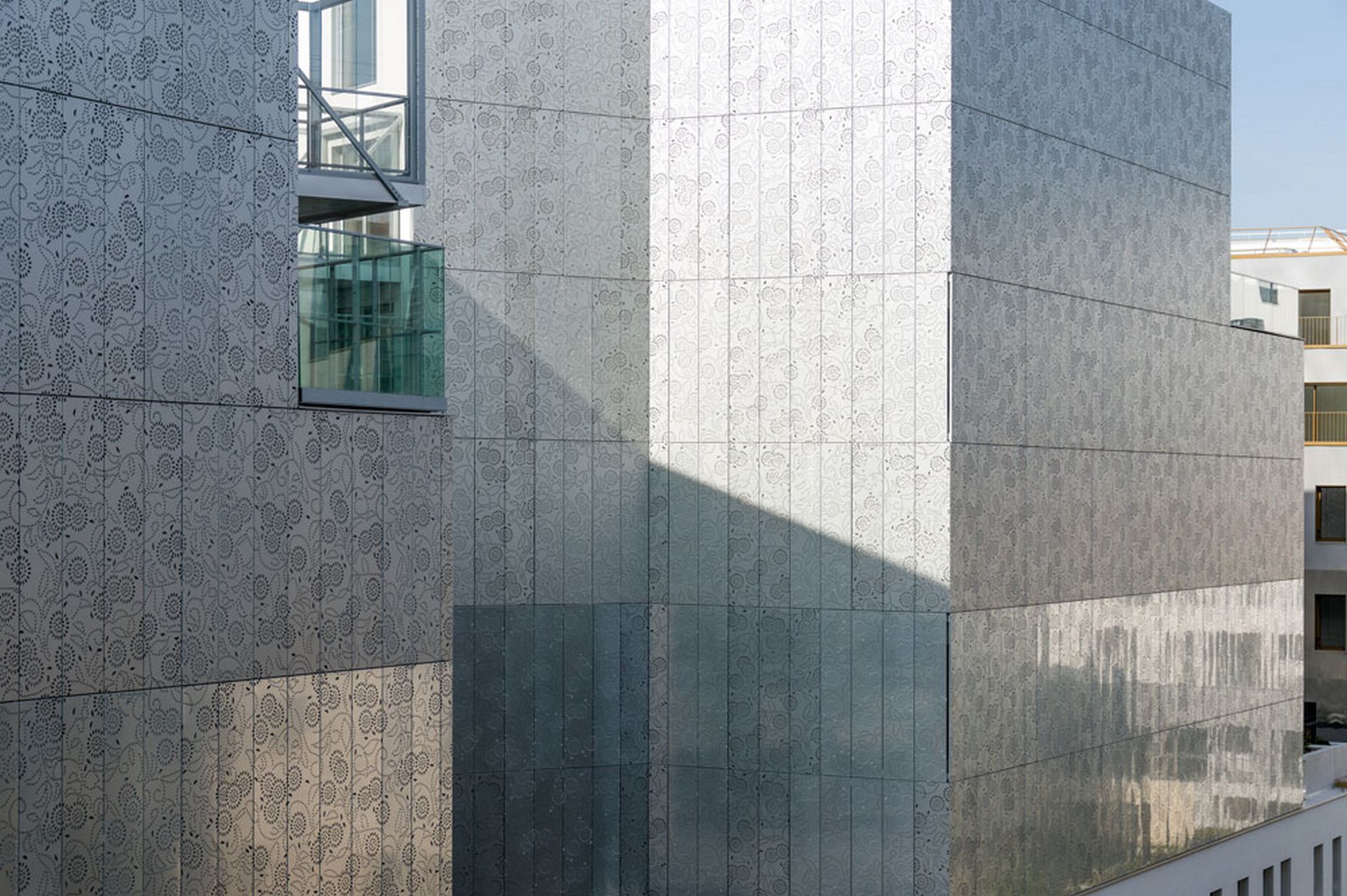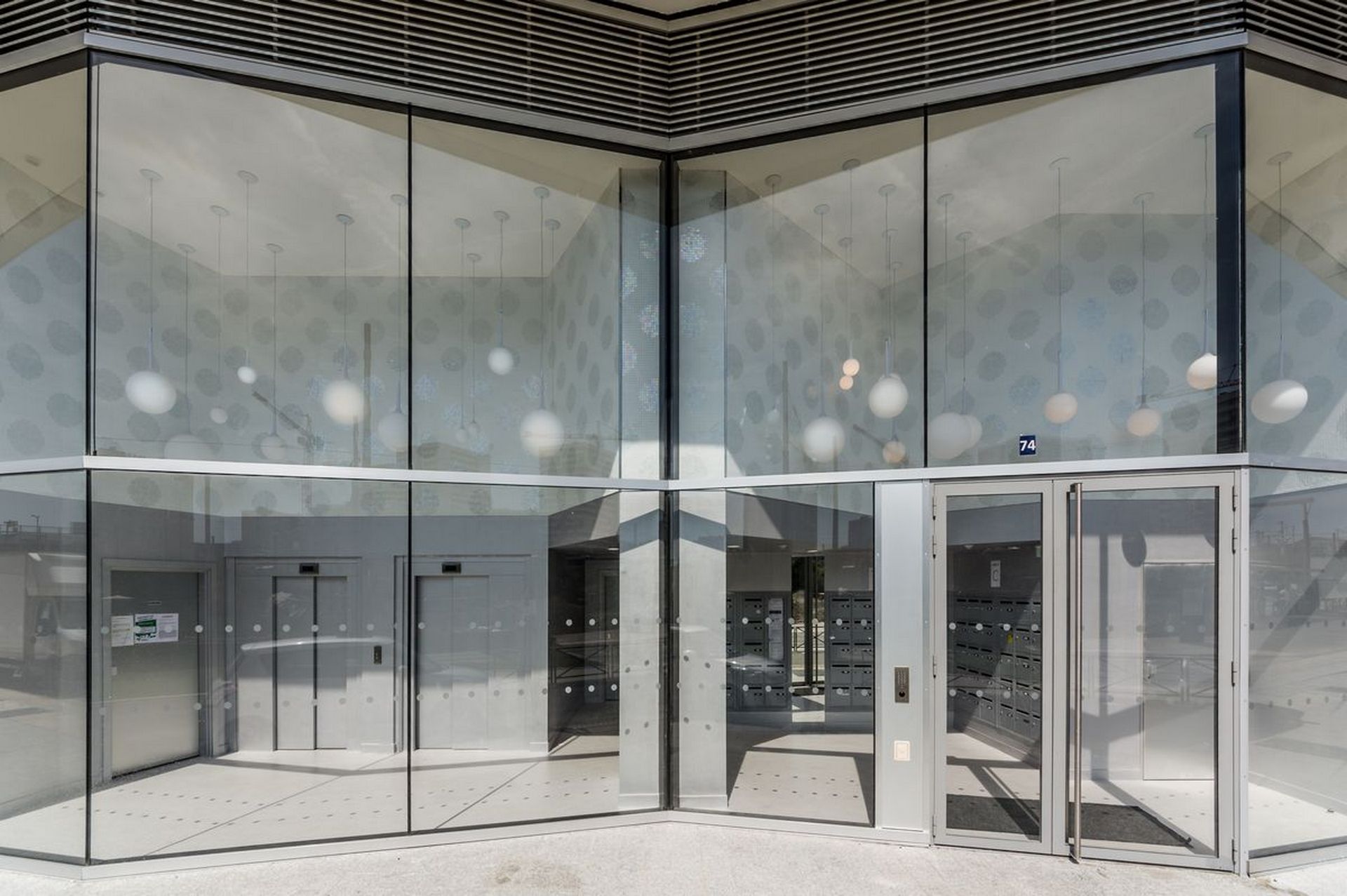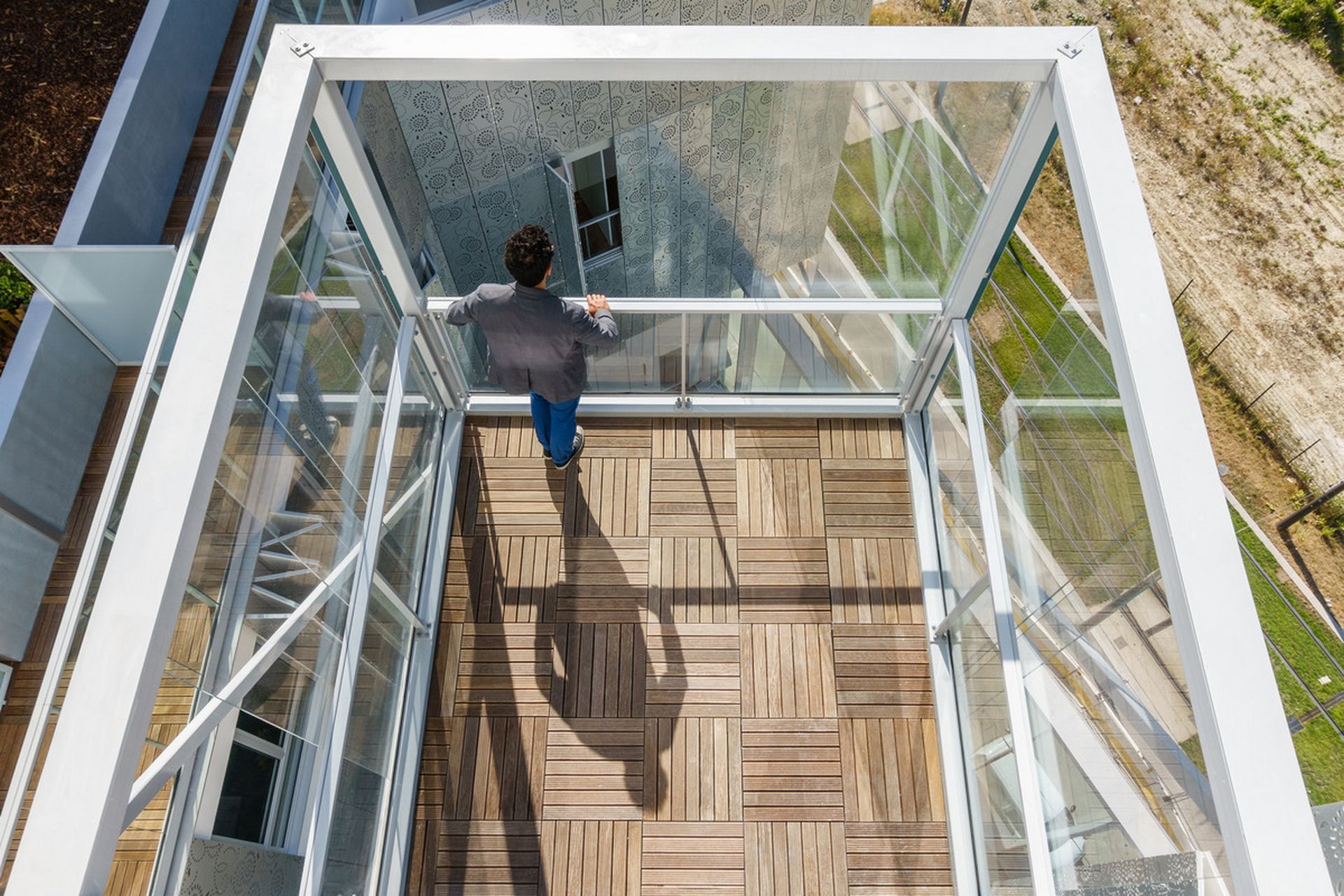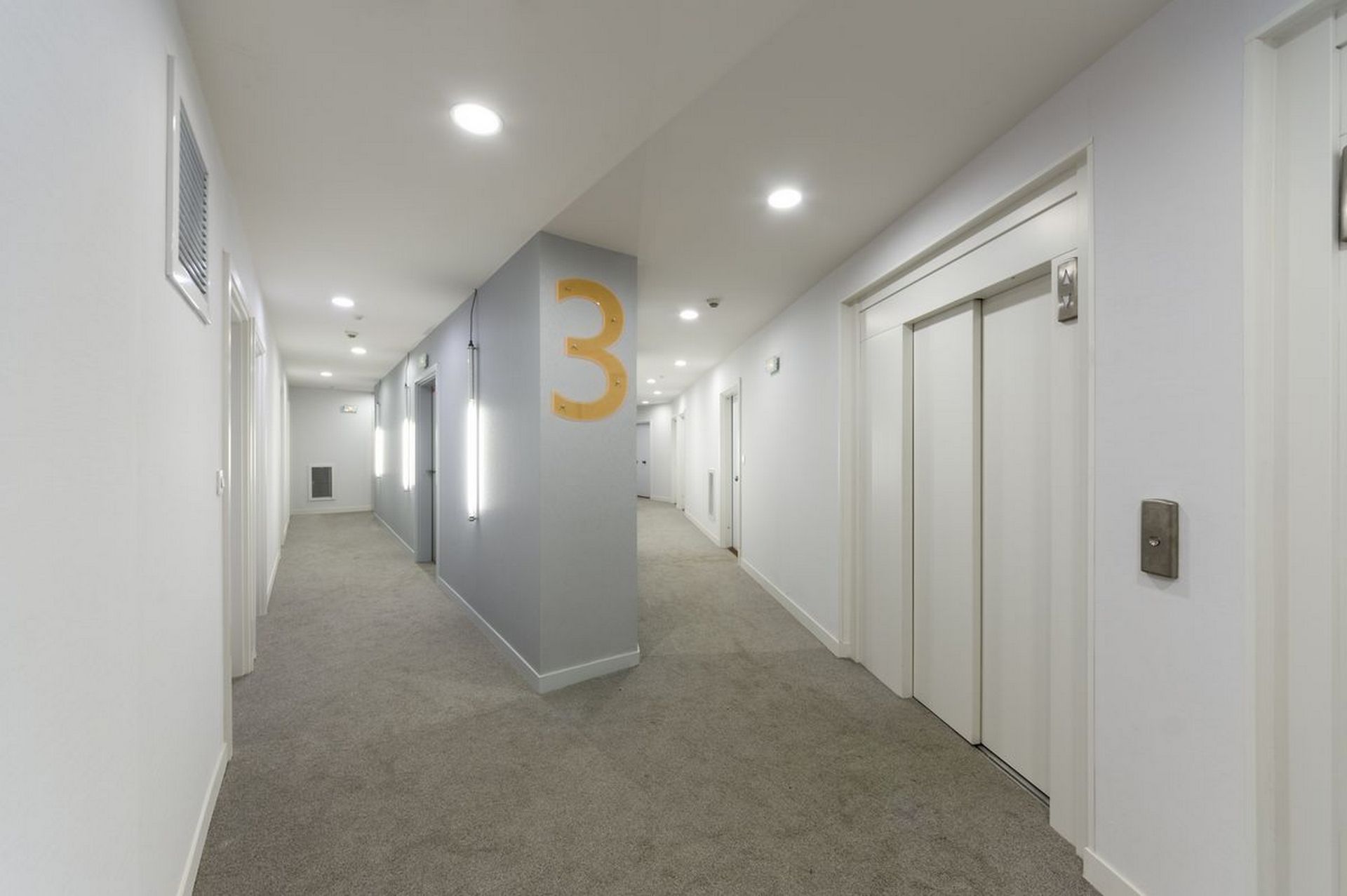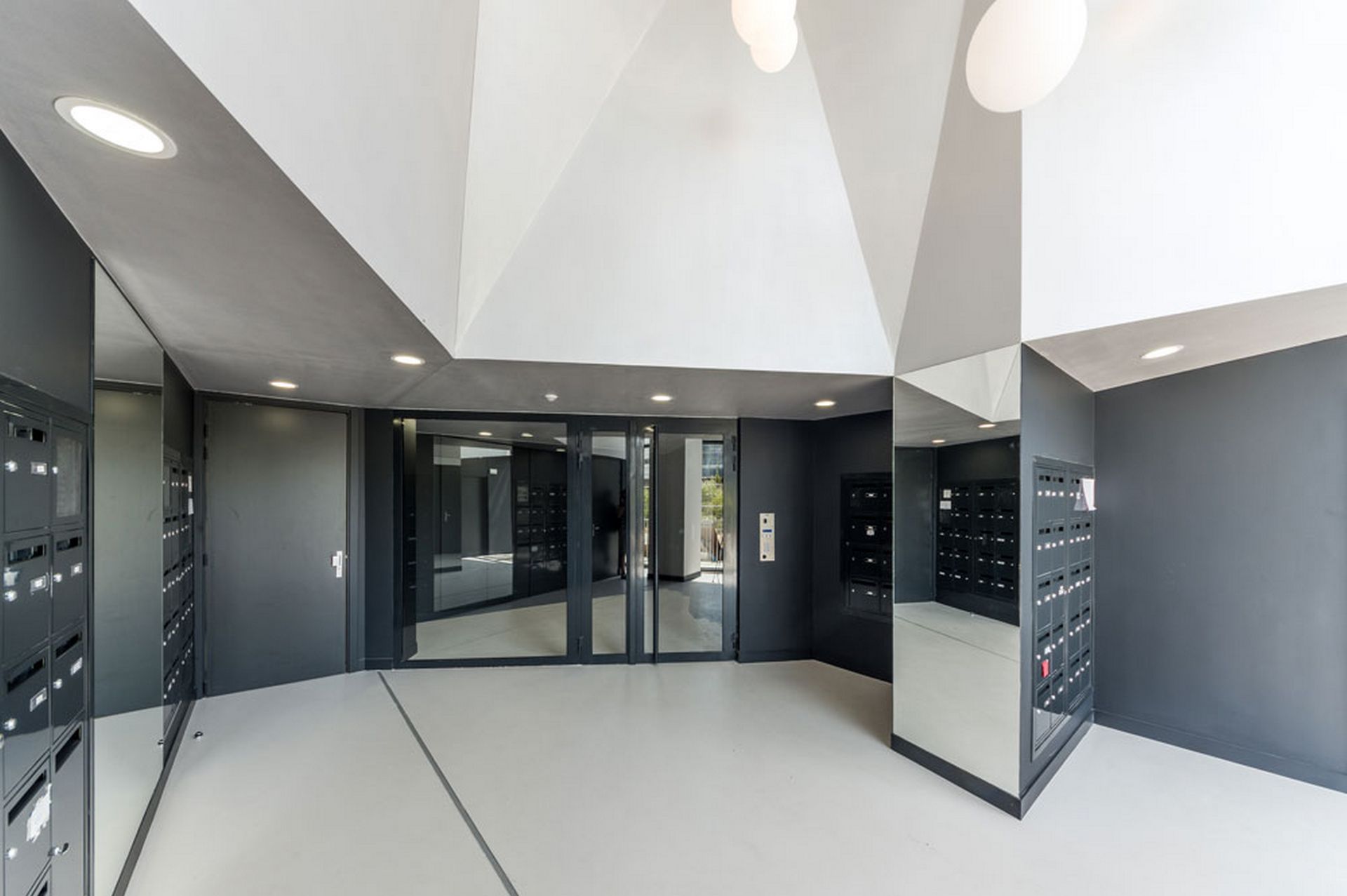 Photographie : Stefan Tuchila