Rather than a search for architecture(s), the project proposes "architectural units" that can create differentiated places but also particular atmospheres, sources of originality and collective identity. Aesthetics are an added bonus.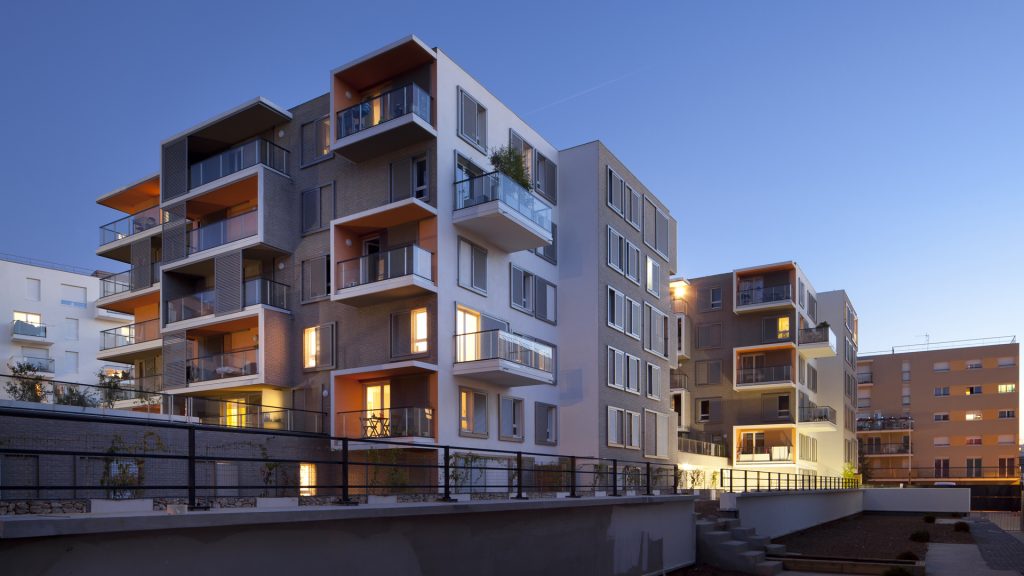 There are social home buying and a residence for young working people, both very urbane, open-market home buying reminiscent of town houses and social housing with vernacular-type architecture.
The urban research is driven by the concept of volumetric hyphenation. The openings between the different volumes encourage visual porosity by accenting see-through views between the inner courtyards and public space. With their porches, pathways and gardens, they are also sources of spatial richness by producing urban sequences that favor encounters between people.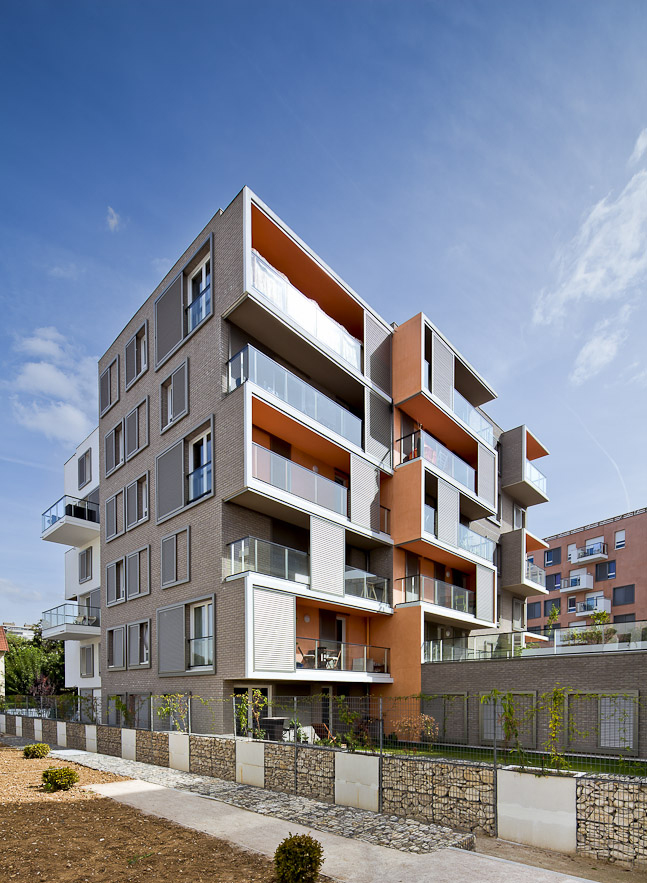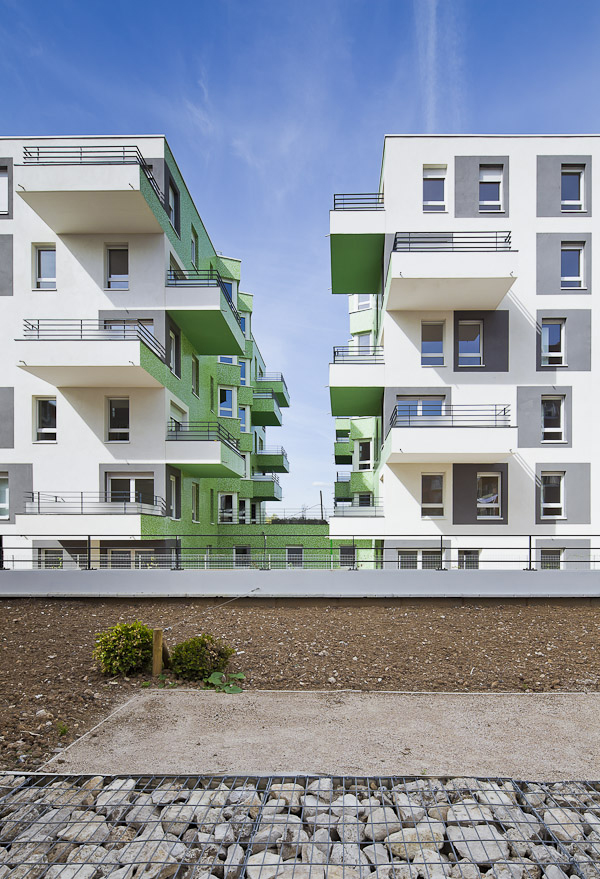 In response to the ground topography, the project is divided into three thick stripes that combine into blocks. A desire for diversity dictates the typological and architectural choices.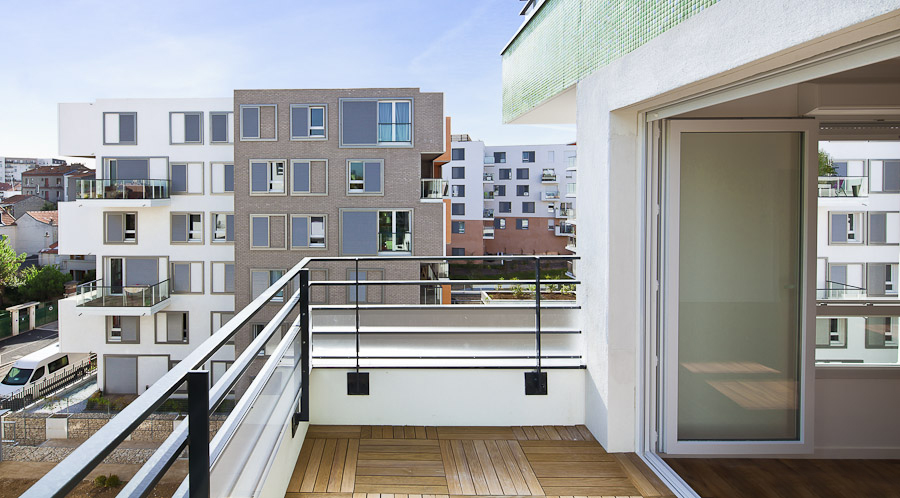 The linear first building protects the rest of the development from the noise of Avenue Maréchal Joffre.
The composition of volumes and the phenomena of the shifting layout plan create pronounced urban gaps. By cutting it up into blocks, the buildings are not overlooked. The buildings are systematically dual aspect or multi-directional. The development's residents share the vegetable gardens that are managed by the family-garden association. They act as a meeting point that enhances social diversity.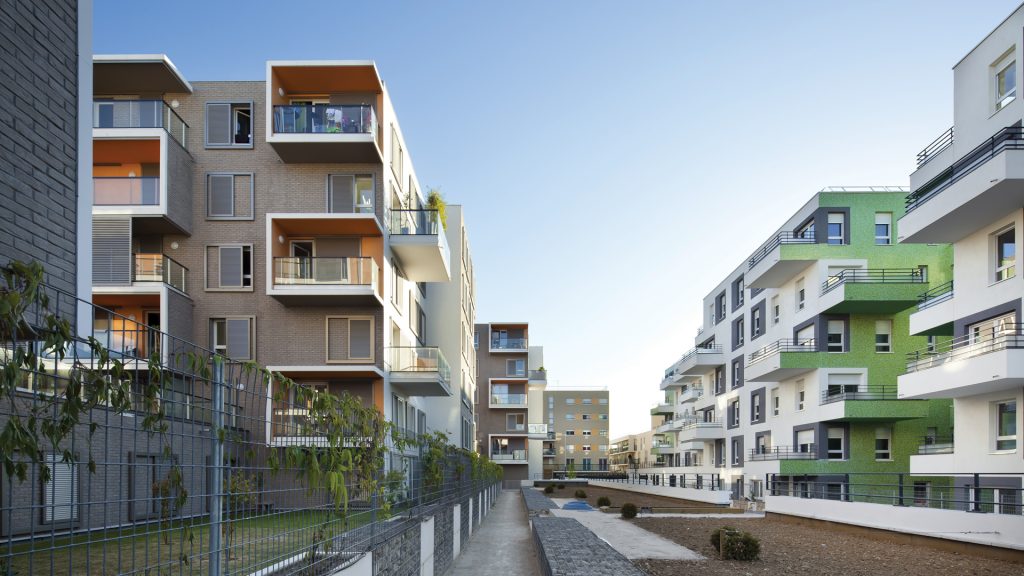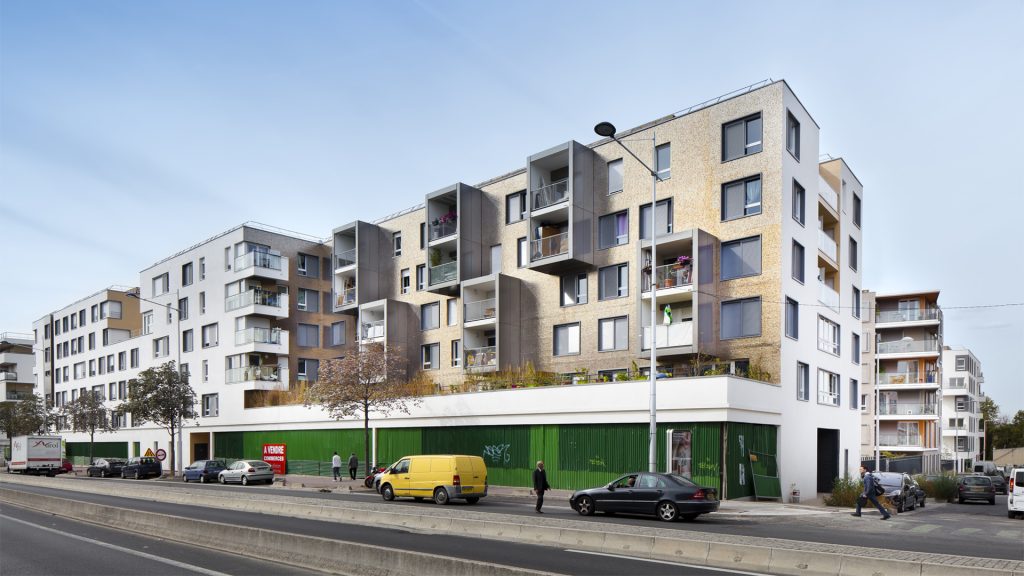 Photographie : Sergio Grazia