Comprising a complex of seventy-seven social rental housing units, the project features urban grafts and a landmark building.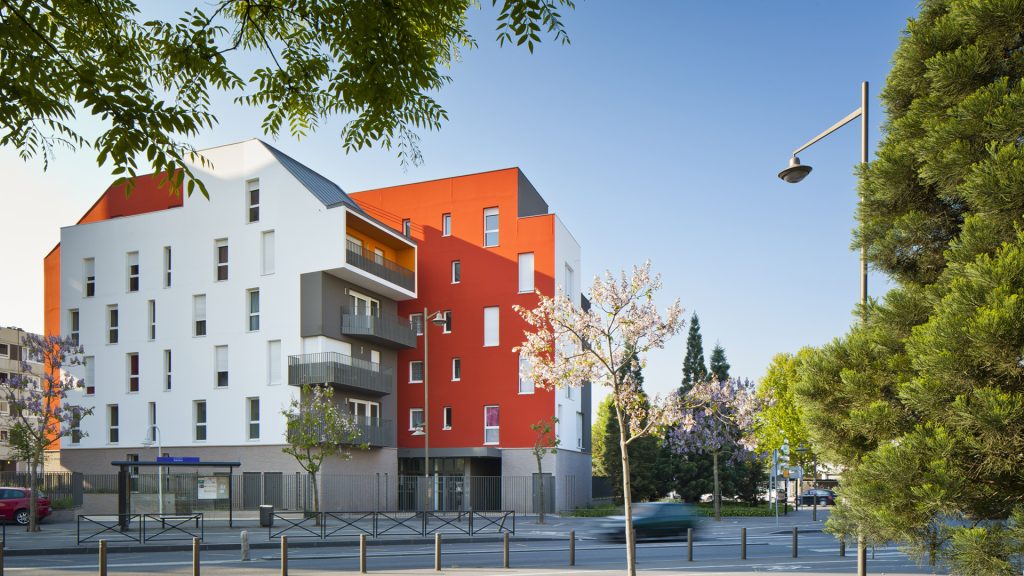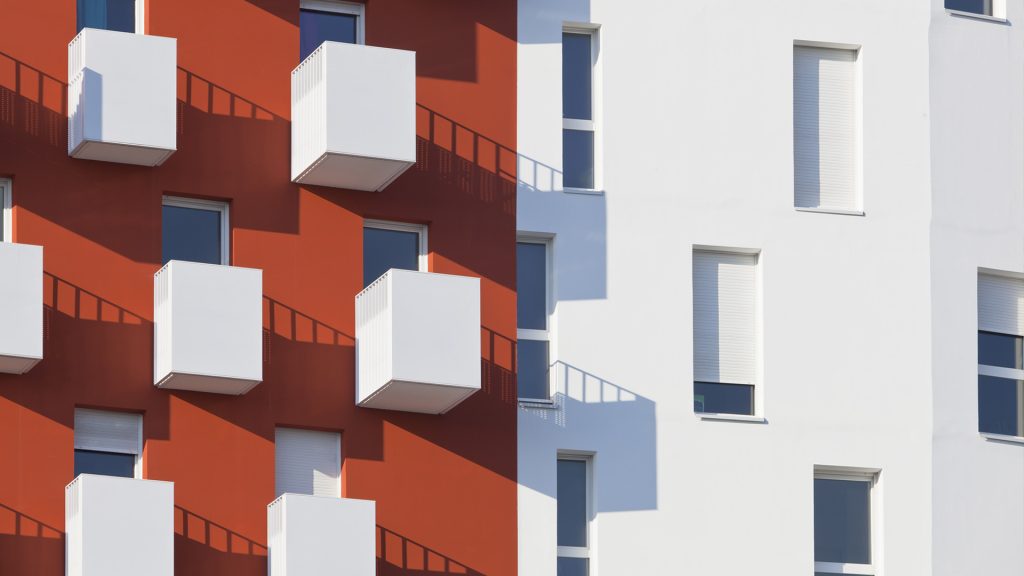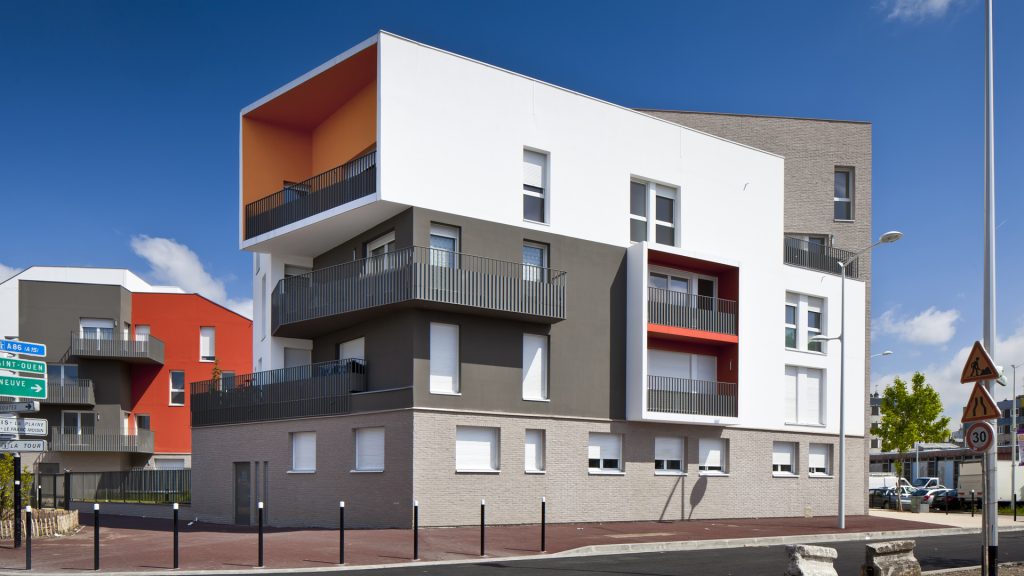 The Genève-Leclerc project is part of La Courneuve's urban renewal program. The layout of the blocks of flats, either free-standing or leaning against older buildings, ensures a certain degree of permeability.
It highlights shared outdoor spaces to create several spatial sequences, open to the gaze of passers-by.
The architectural style, developed around ball-and-socket blocks, adapts to the geometry of the land, while offering maximum views to the dwellings. The modenature of the facades, made up of volumetric assemblages, random openings, variations in balconies, colored loggias and sculpted top volumes, soften the skyline.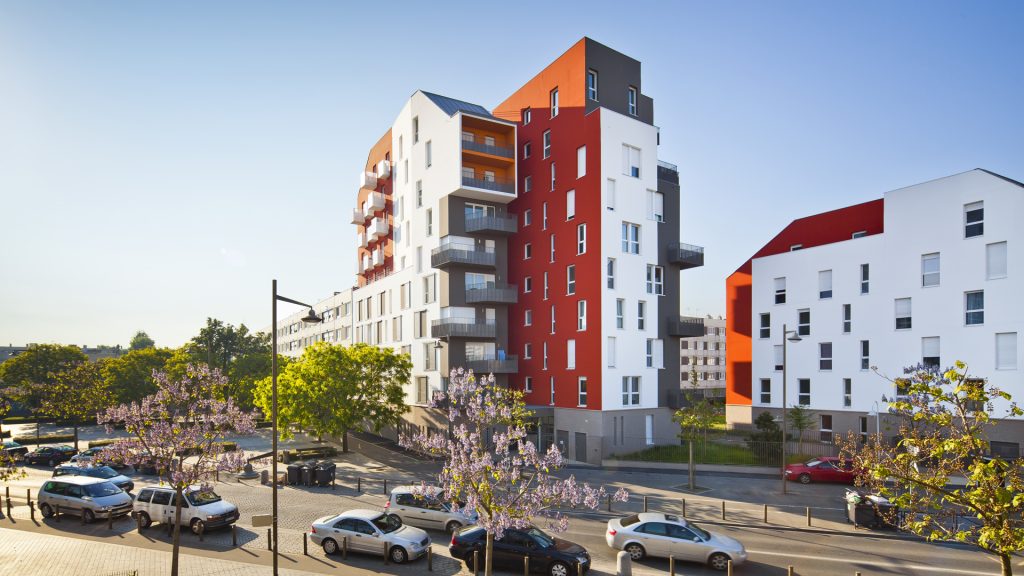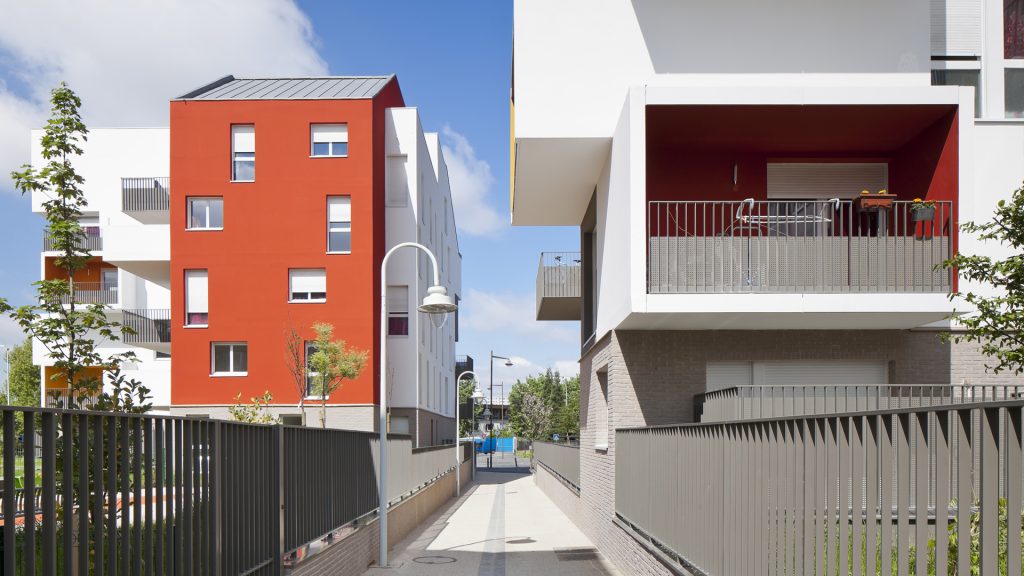 This composition asserts a common identity for this complex of different scales, contributing to a sense of unity and belonging to a single urban housing-complex. These volumetric additions also reinforce, through their layout, a new urbanity that integrates the former low-rises, with a large shared garden.
The choice of blocks allows for a multitude of typologies, abundant sunlight, diversified views and the integration of substantial outdoor spaces. A green space is shared by all four blocks. Eventually, it will be open to the two existing housing low-rises.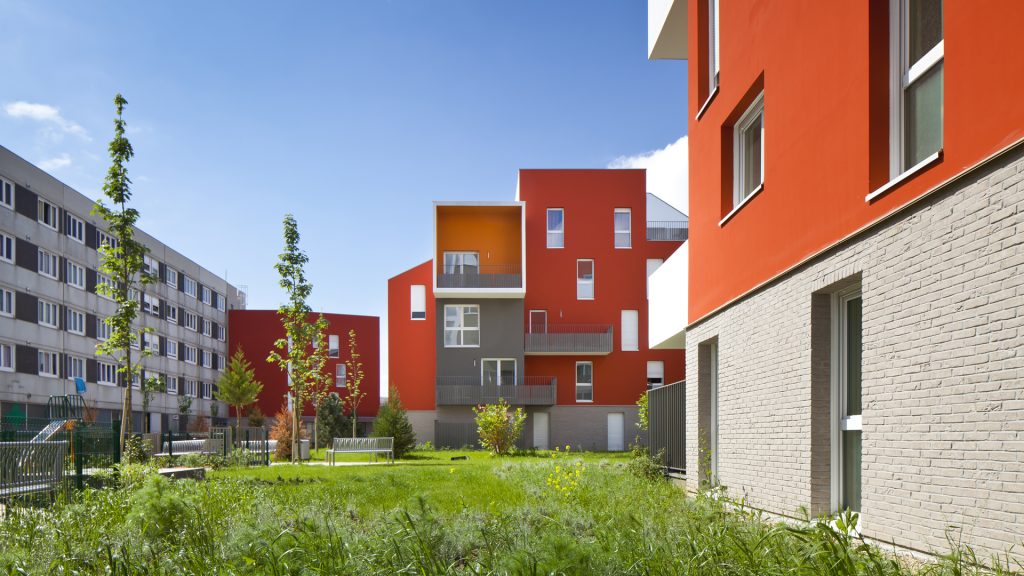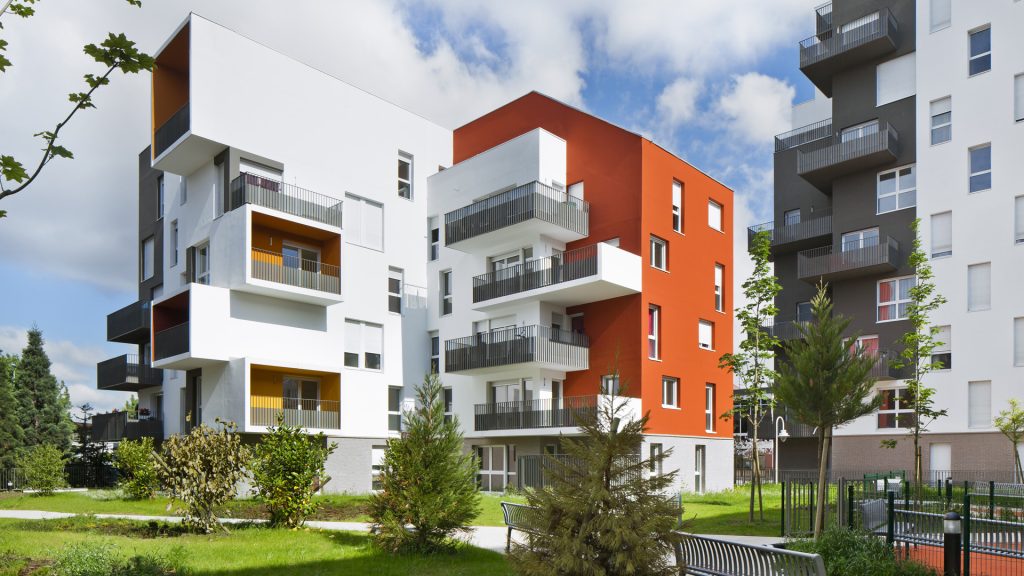 Photographie : Sergio Grazia