Nominated project Equerre d'Argent 2012.
So taking the stairs becomes a game in an imaginary world.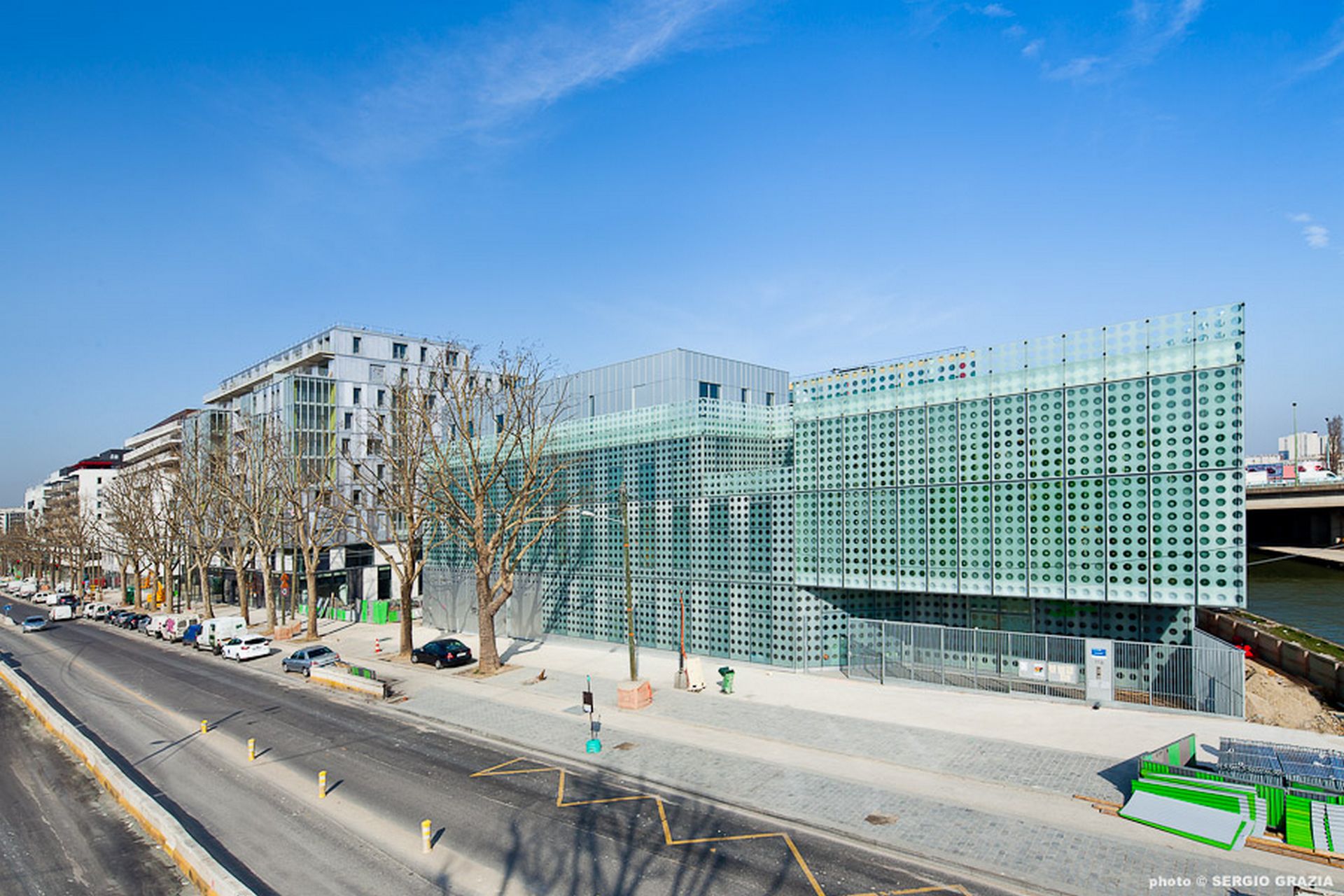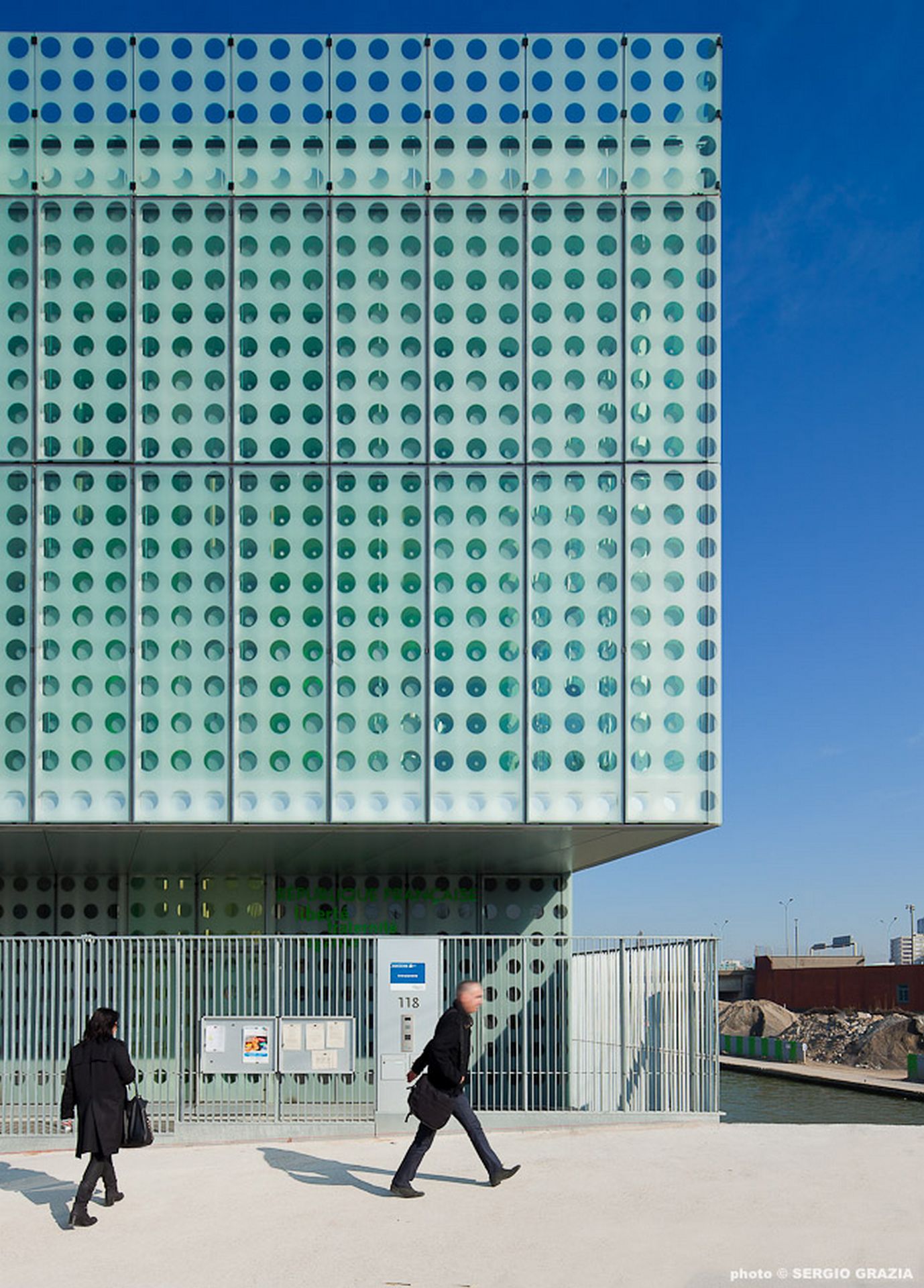 In northern Paris' new Claude Bernard district, the school complex houses a primary school, a nursery school and a crèche.
The land it stands on is perpendicular to the Paris ring road and stretches along the Ourcq Canal. The entrance is on Boulevard MacDonald.
The location is a blend of pollution and sound nuisance but contains a strong poetic potential that has influenced the project's orientations.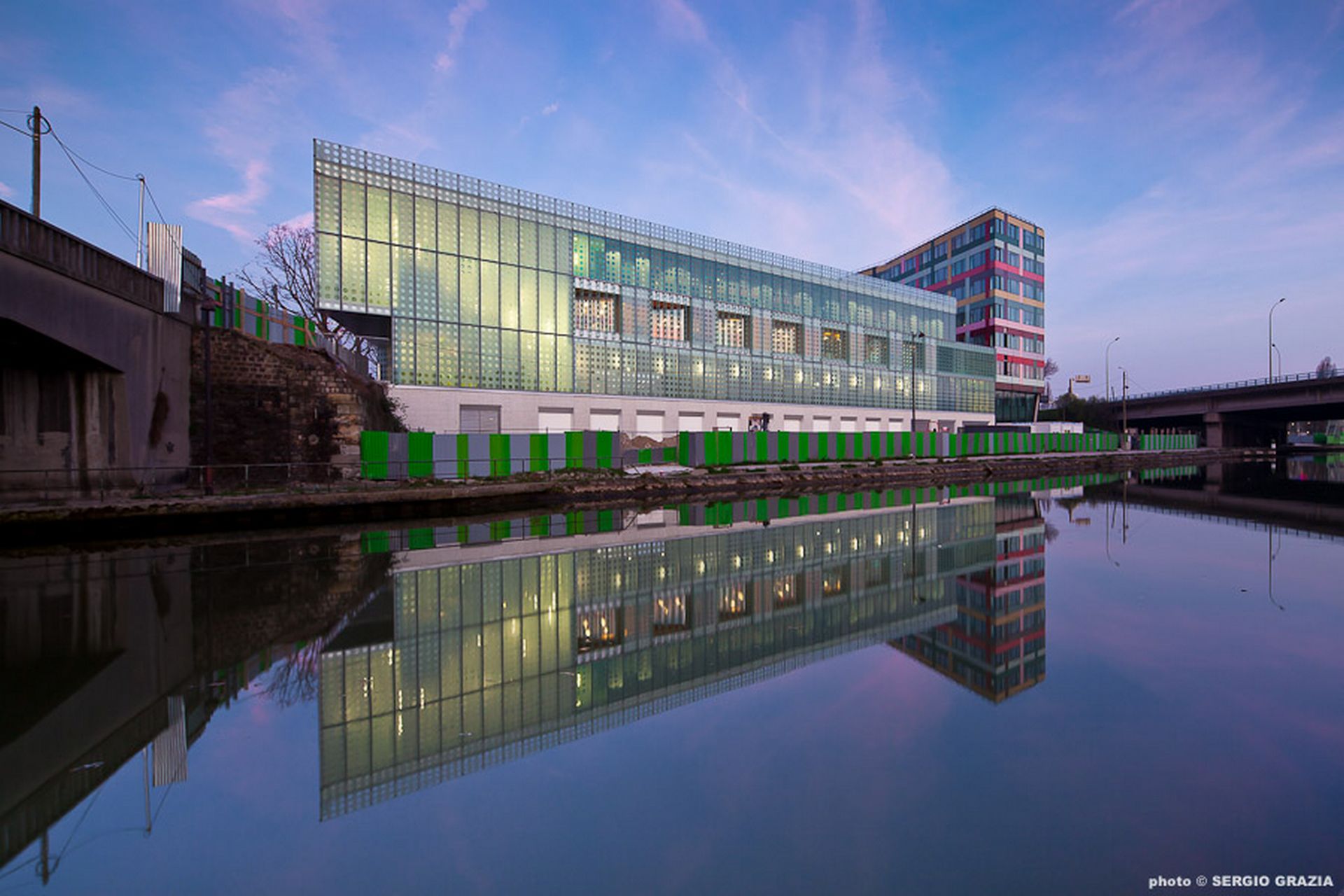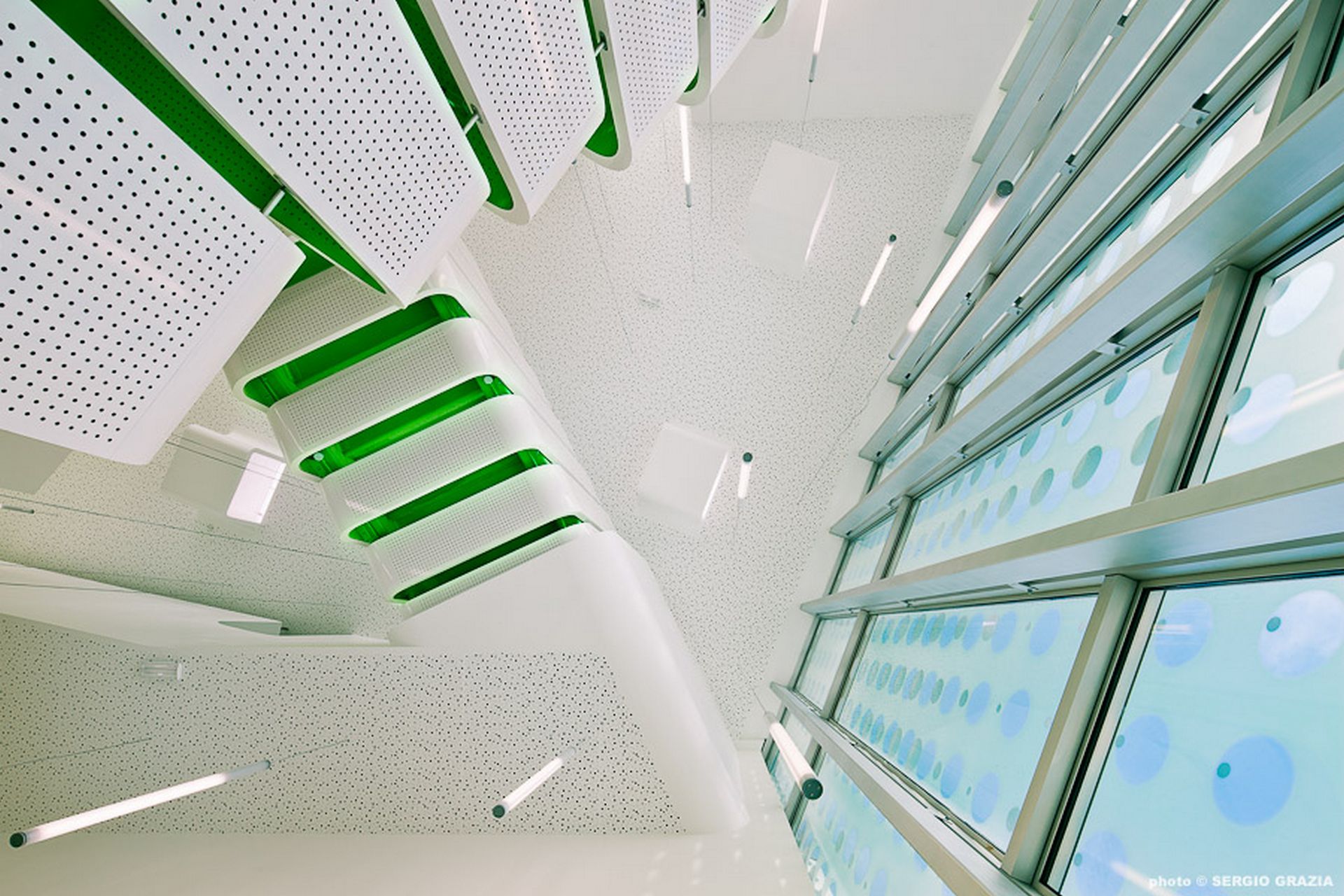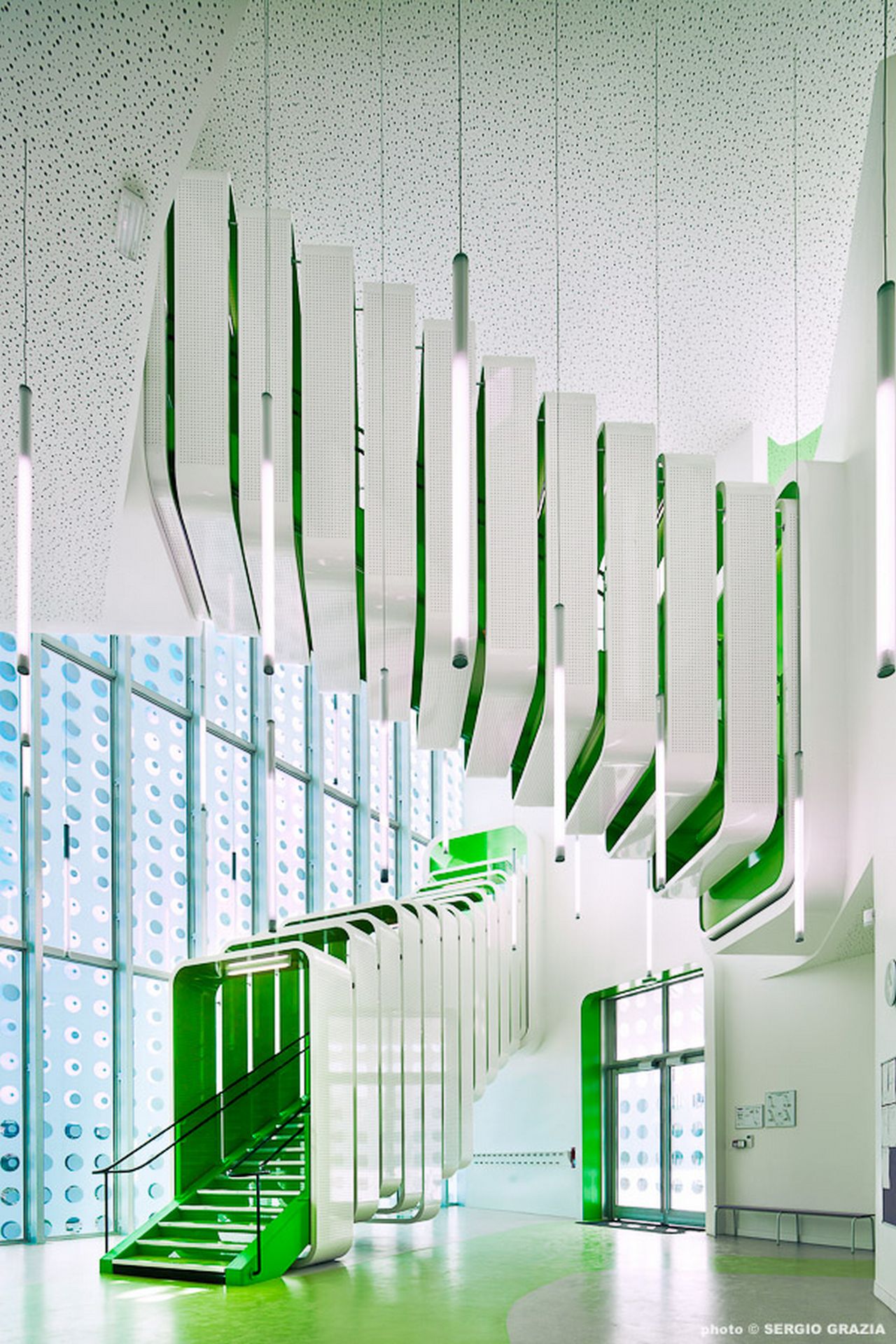 This stacking creates a raised, bridge-like volume that frees the ground floor and the outside playground and creates a visual opening, a subdued transparency between the playground and the canal.
Despite the repetition of the teaching levels, passing from the nursery school to the primary is not merely a matter of changing floors but also horizons. Because of the way the hallways and classrooms are arranged, the rooms for the nursery school look out on the canal while the primary rooms overlook the playground.
Given the school's purpose, it is first of all a glass cocoon that protects the classrooms and the playground. This opalescent etched-glass envelope covers and unifies all the complex's sectors, thus creating a kind of translucid cover enlivened by a dot pattern with variable diameters. The crystal skin filters and packages and makes matter, depths, colors and lights appear and disappear.
Fronting the boulevard the concourse is a large, 3-level volume; it also contains a strange item, the stairway.
Given the security norms in place to protect the children, the stairway is like semi-closed volumes cut into sections and two-tone in color.
So taking the stairs becomes a game in an imaginary world. All the classrooms are found in the east wing along the canal where they are on two levels, the first floor housing the nursery school and the second the primary school.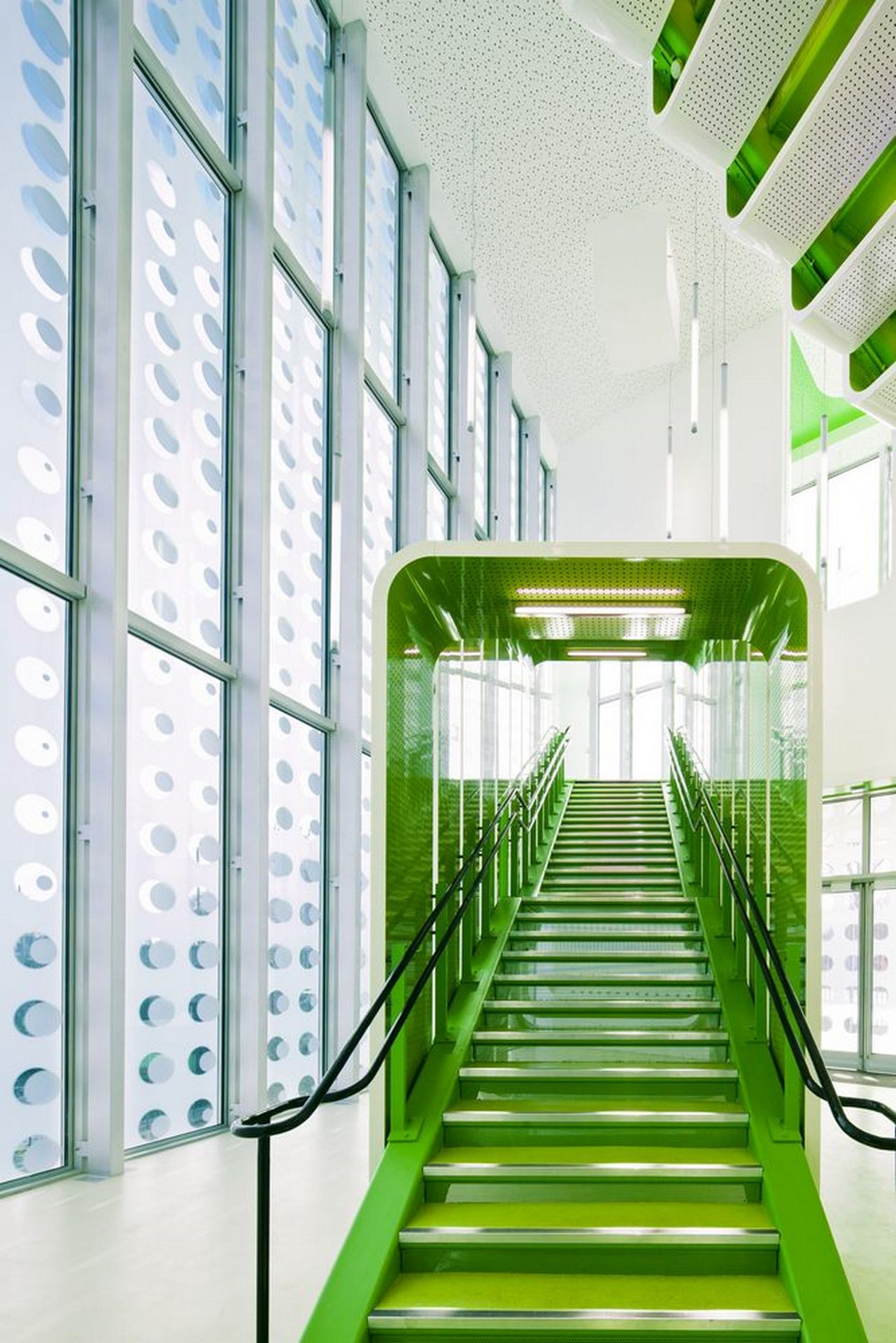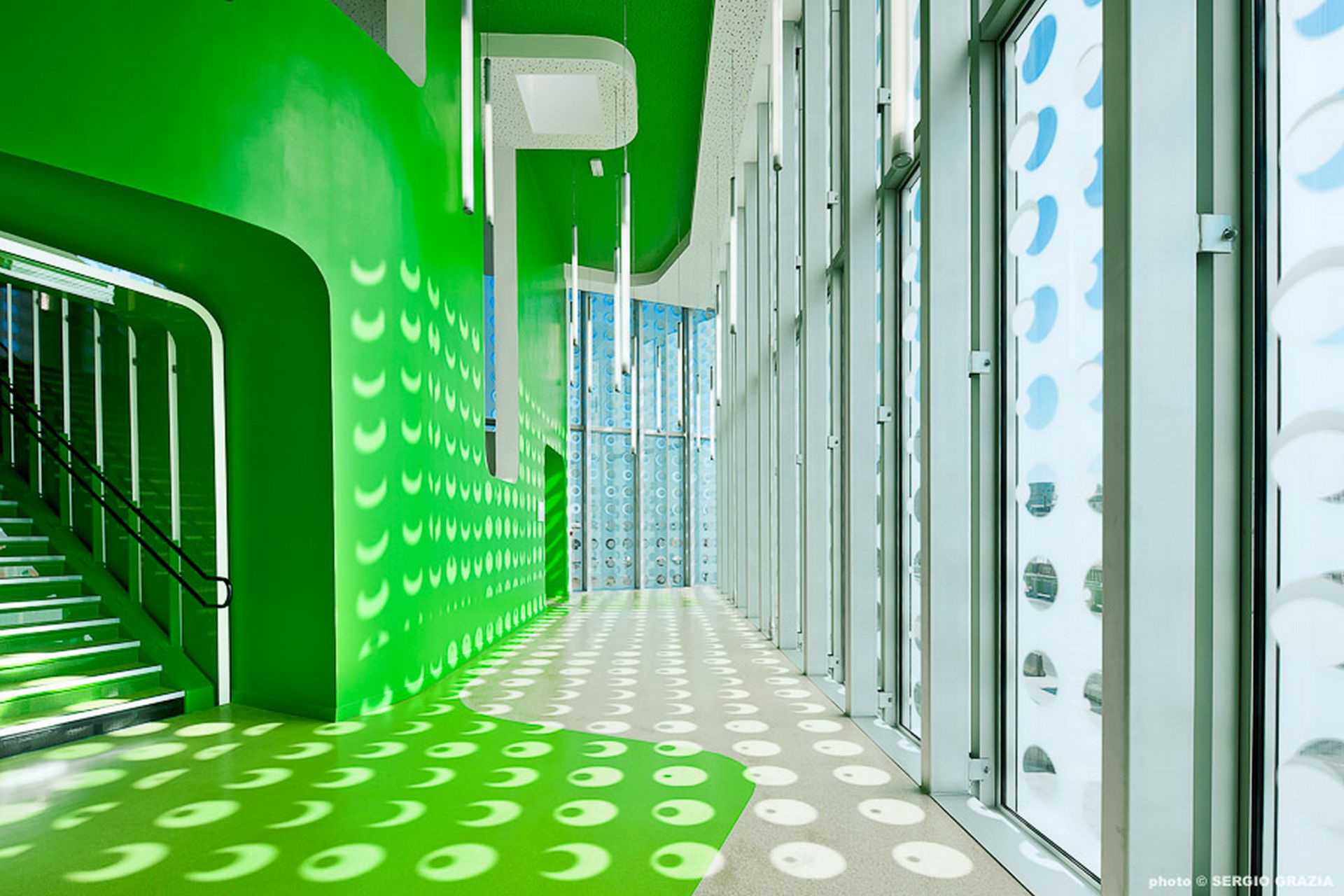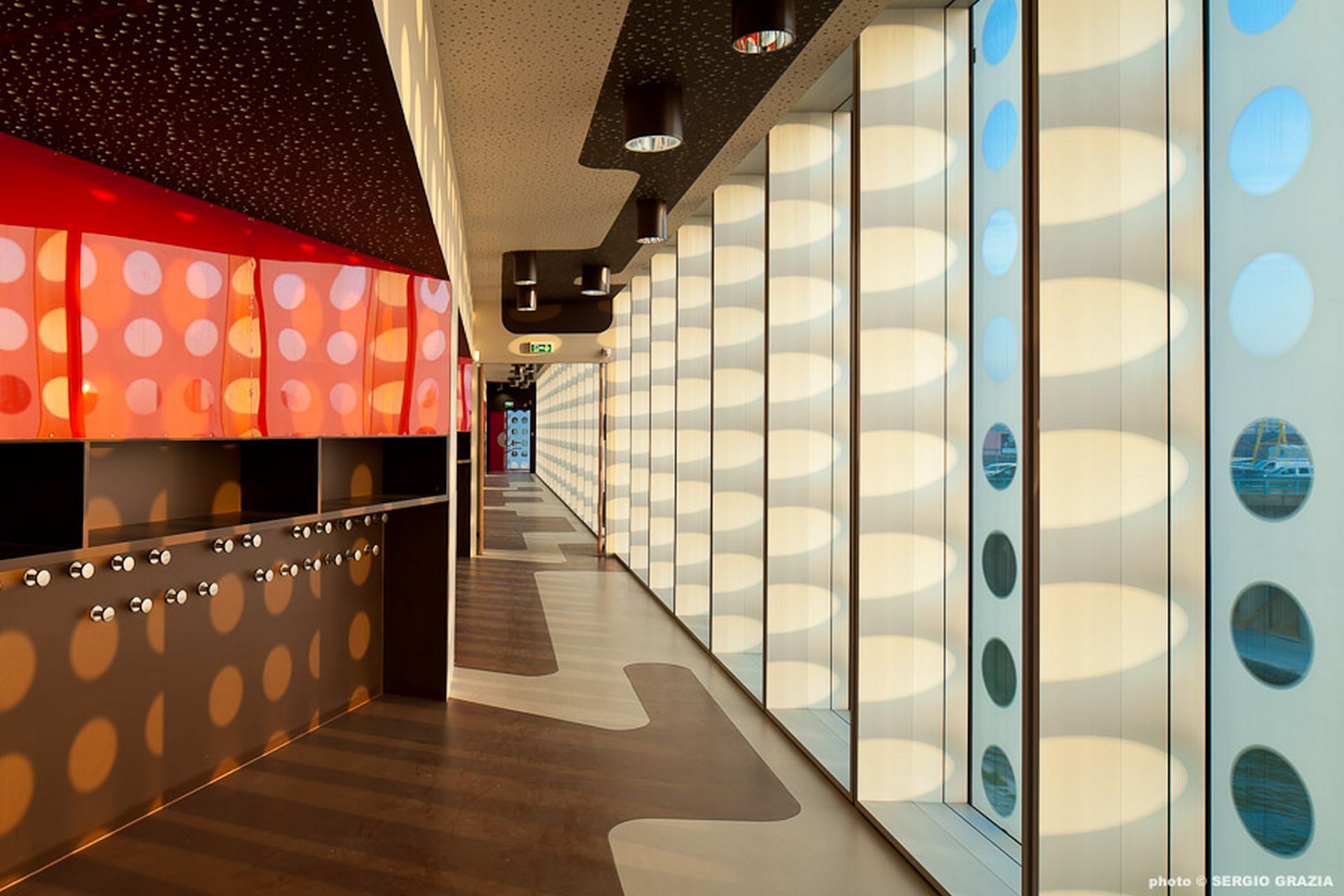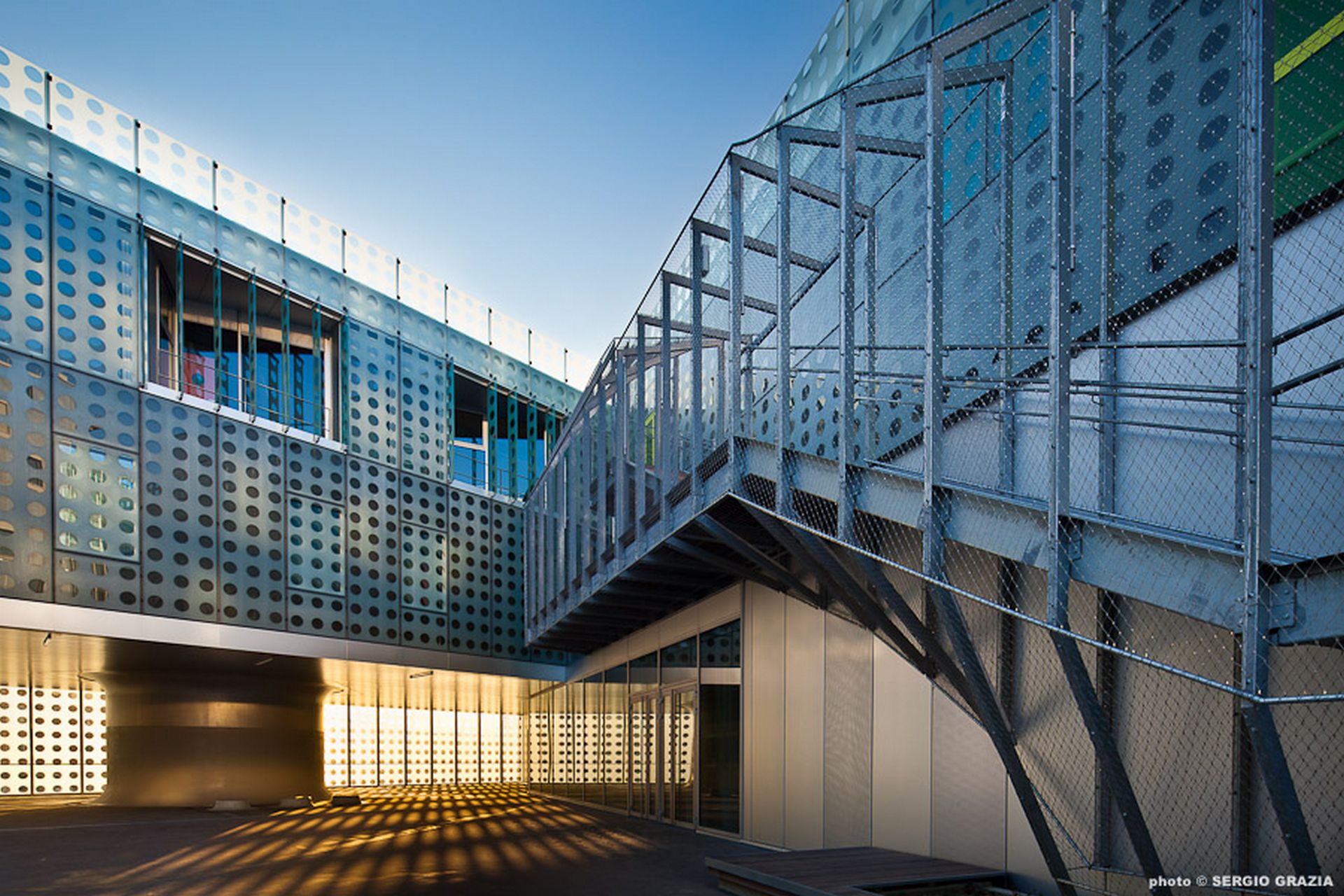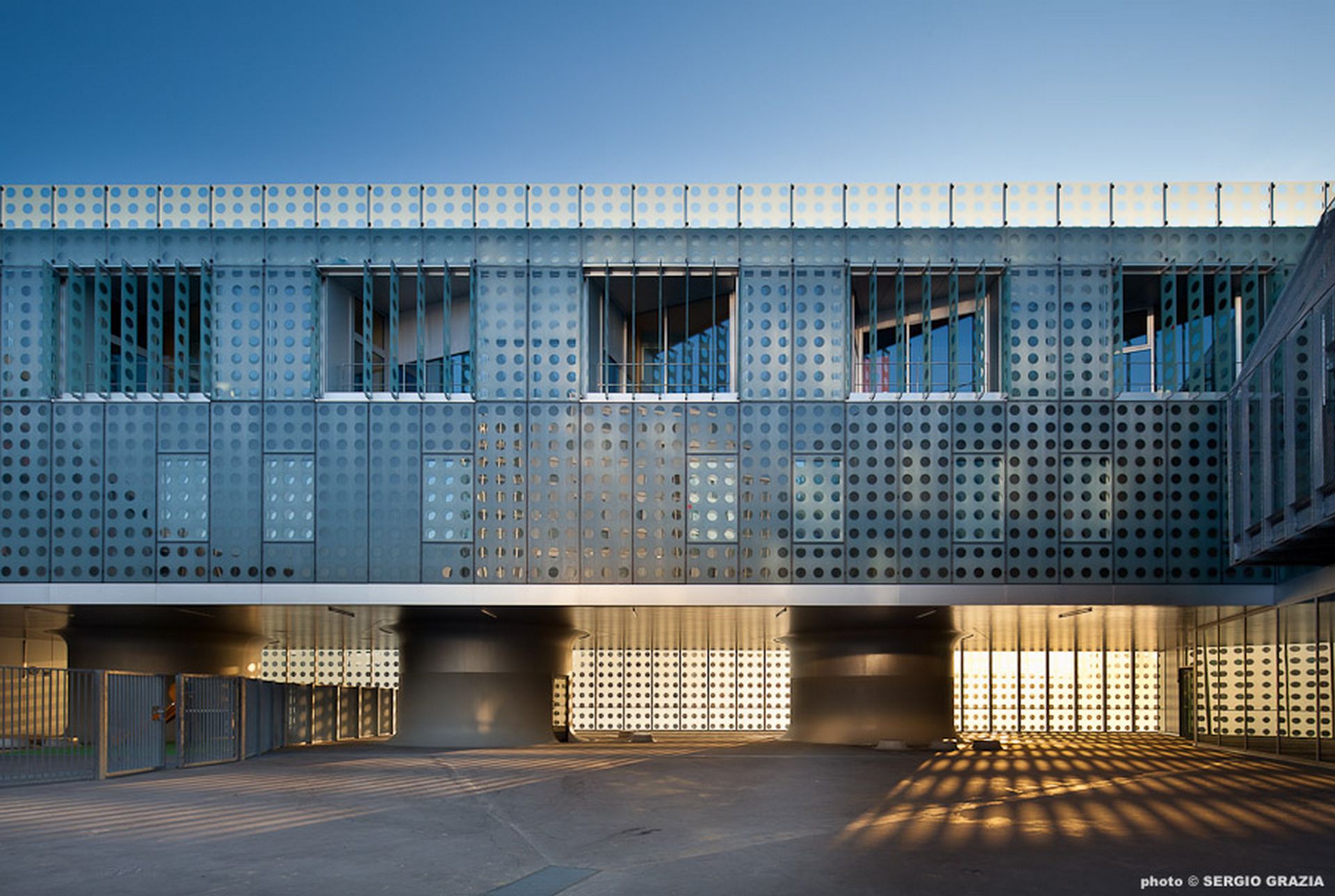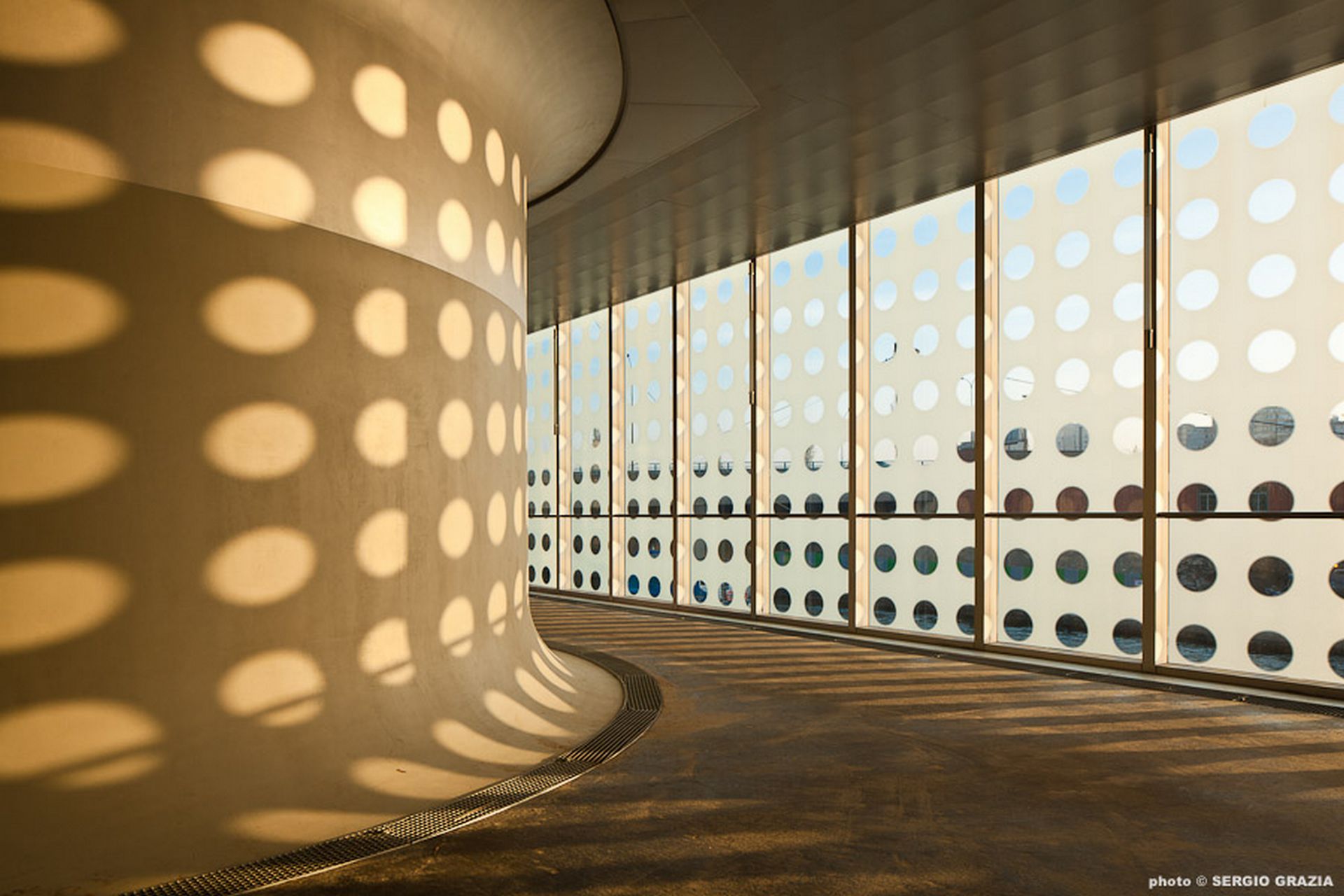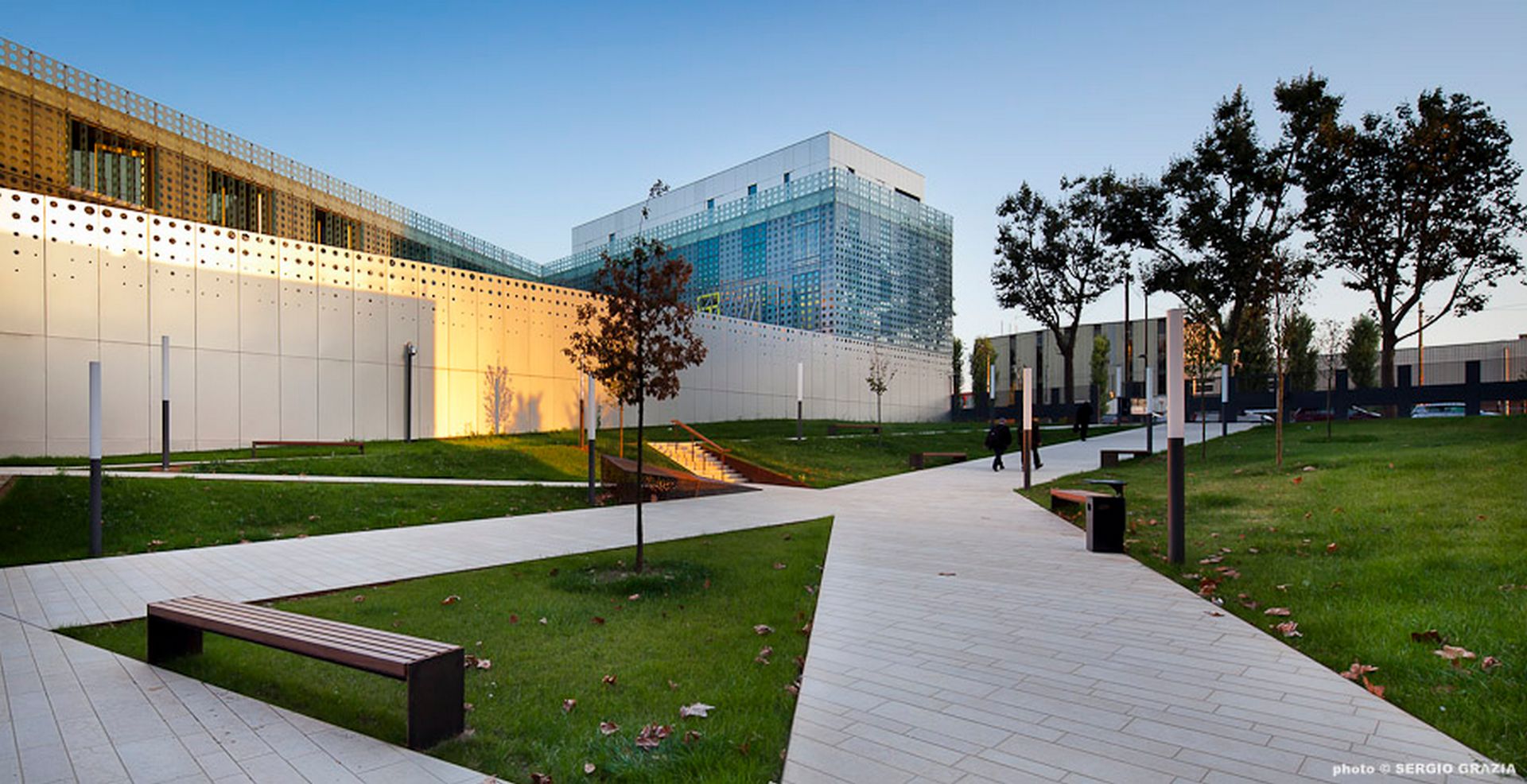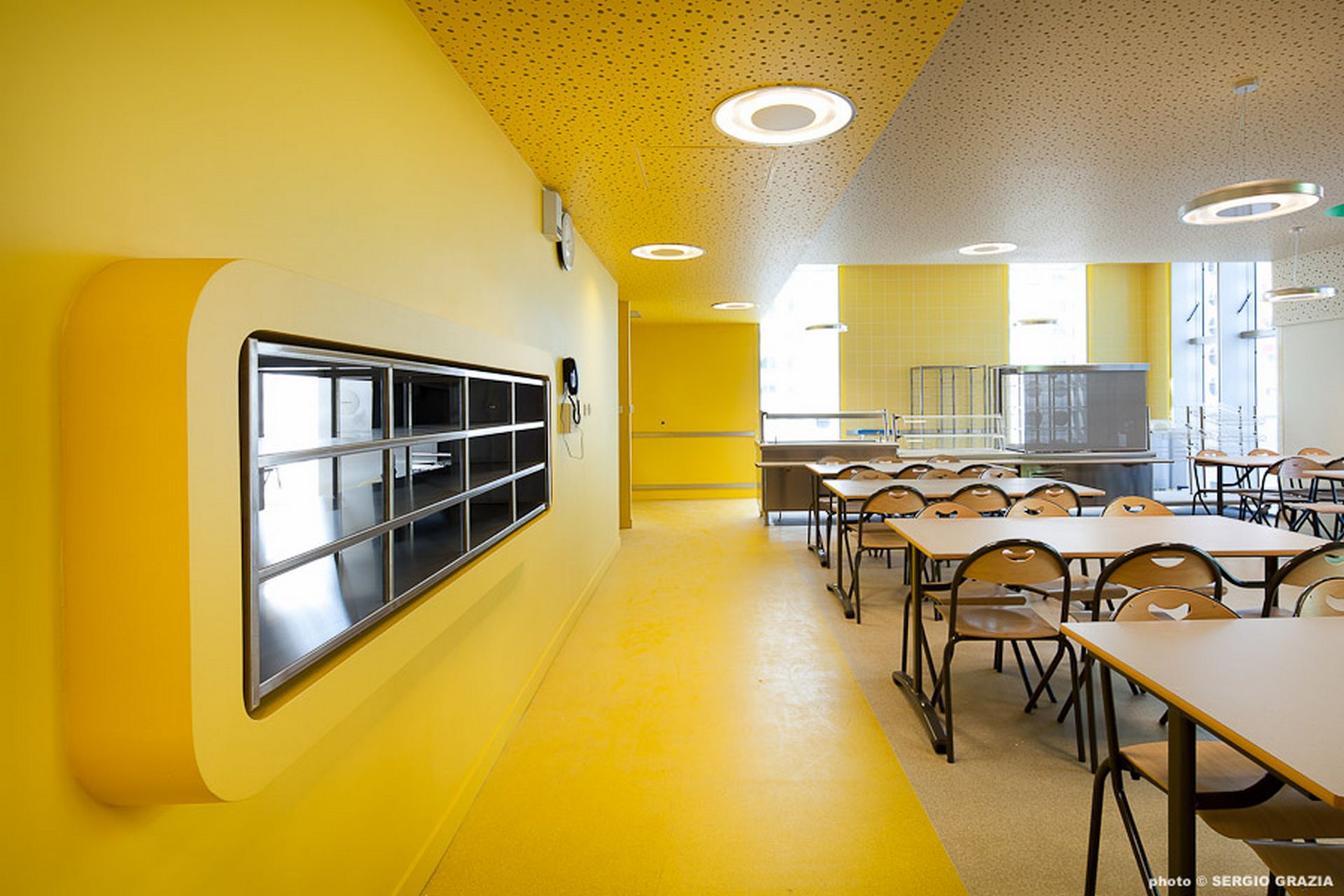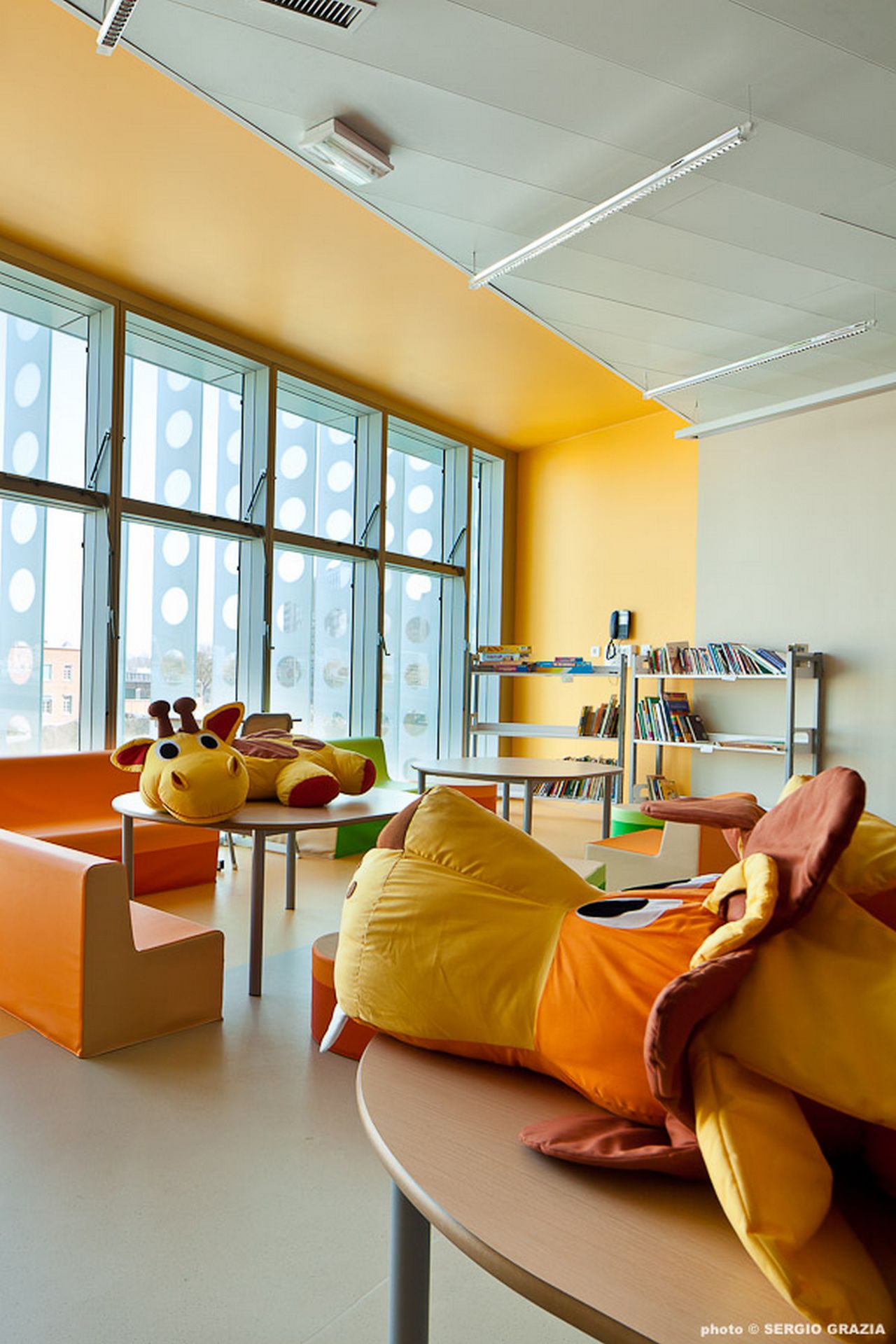 Photographie : Sergio Grazia – Stefan Tuchila