Located in the Euralille 2 district, the CNFPT is a training center for civil servants.
The building stretches for hundred meters, a length than lends a particular outline to its camel-hump shape and translates its various uses.
Its interior boasts a microurban principle and server and served spaces hallmarked by the presence of a large, double-height central gallery from which all the classrooms are accessed.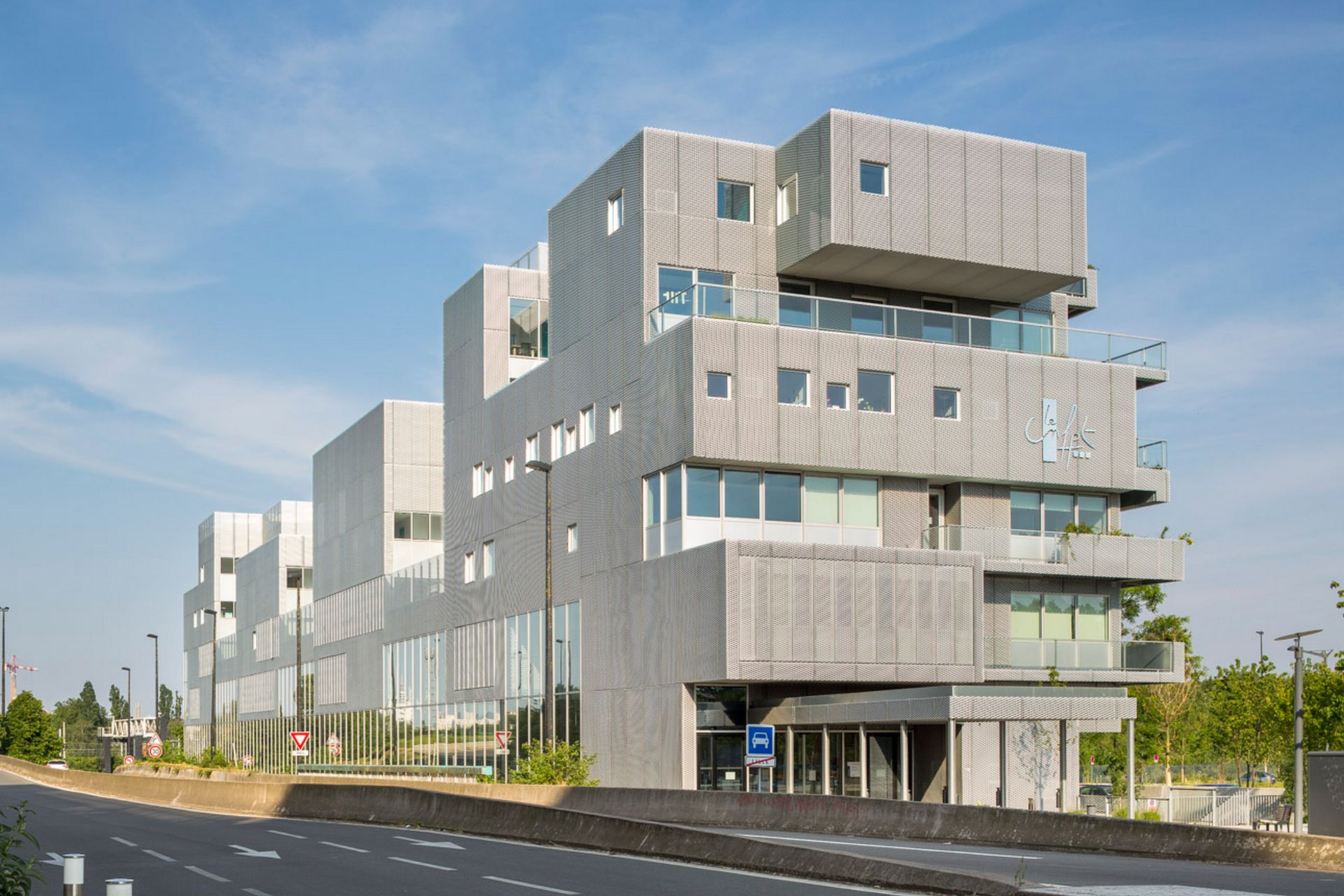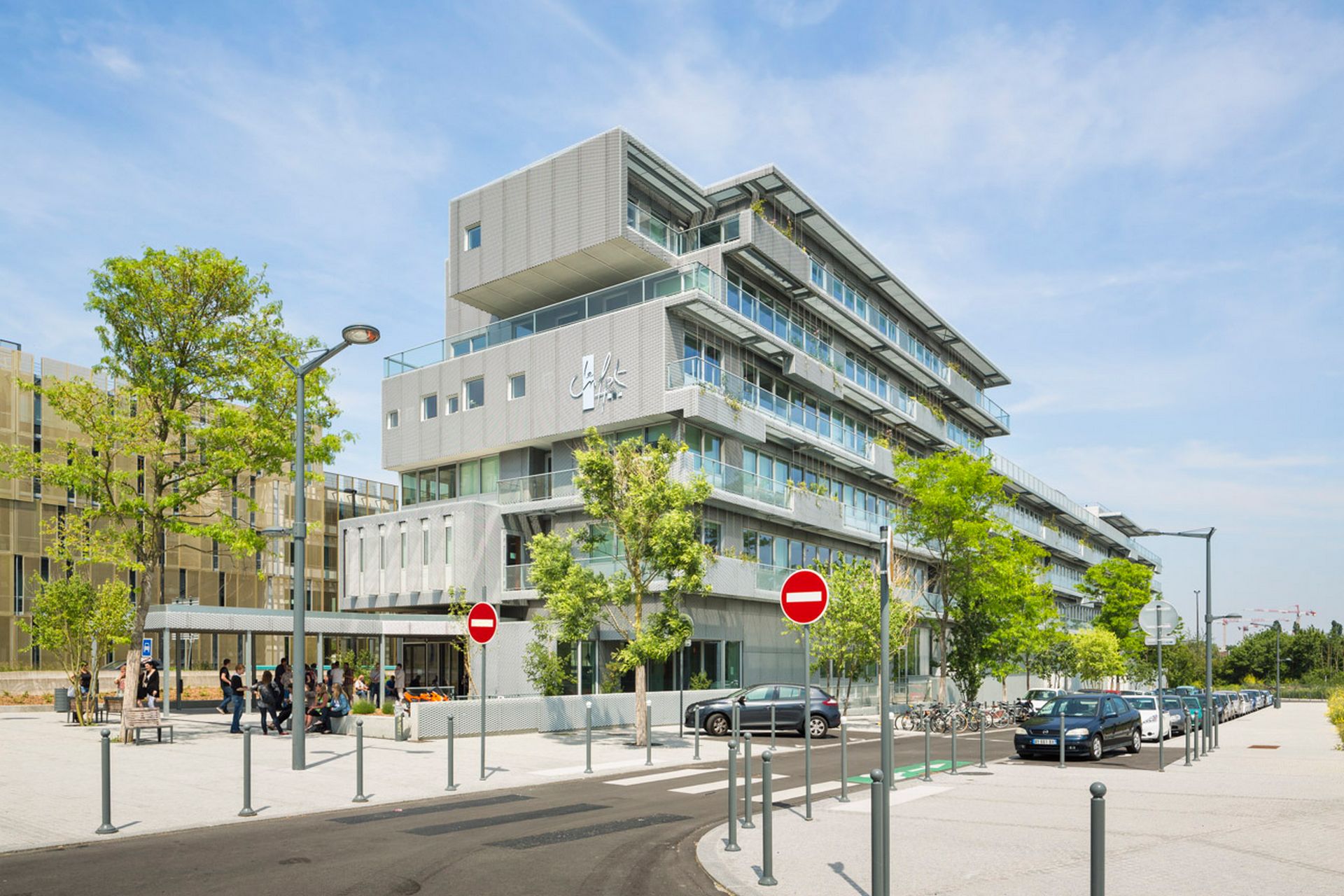 This functioning rationale is also translated by an architectural opposition between the northern and southern walls.
The northern wall runs along Boulevard Paul- Painlevé and houses the great gallery; its architecture is abstract and sculptural rather like Eduardo Chillida's work with its bulges and hollows.
The southern wall is almost domestic with continuous balconies enhanced by climbing plants.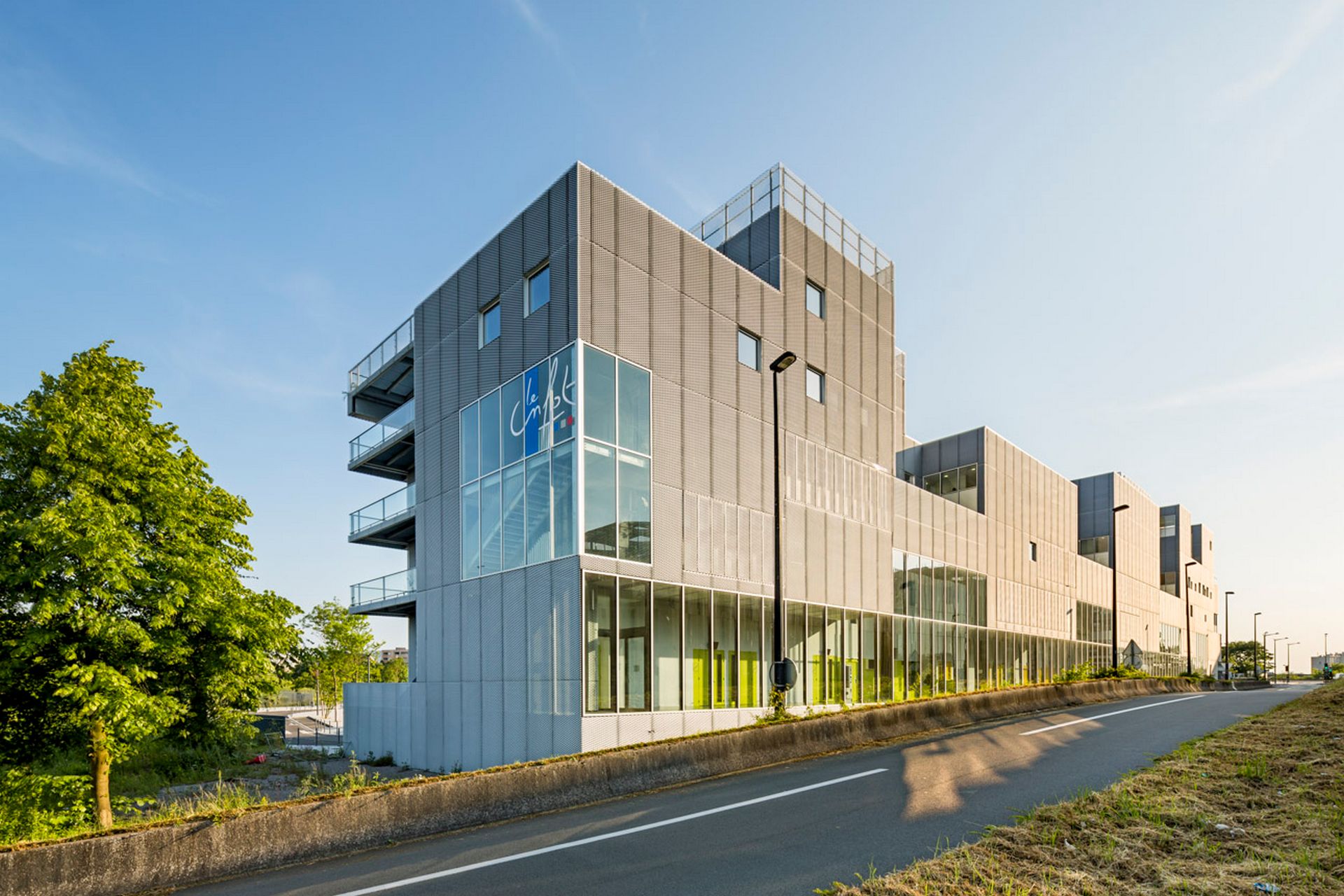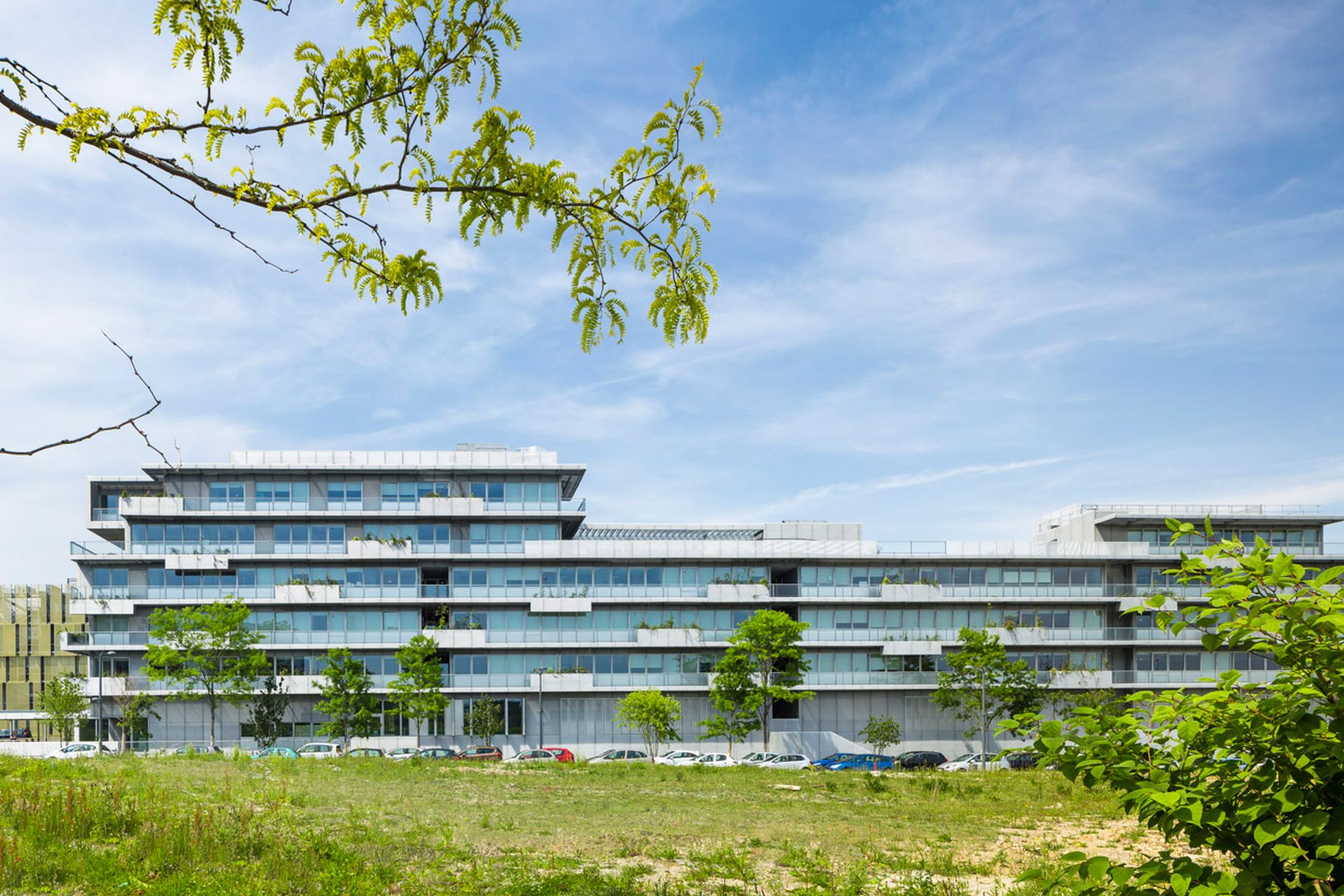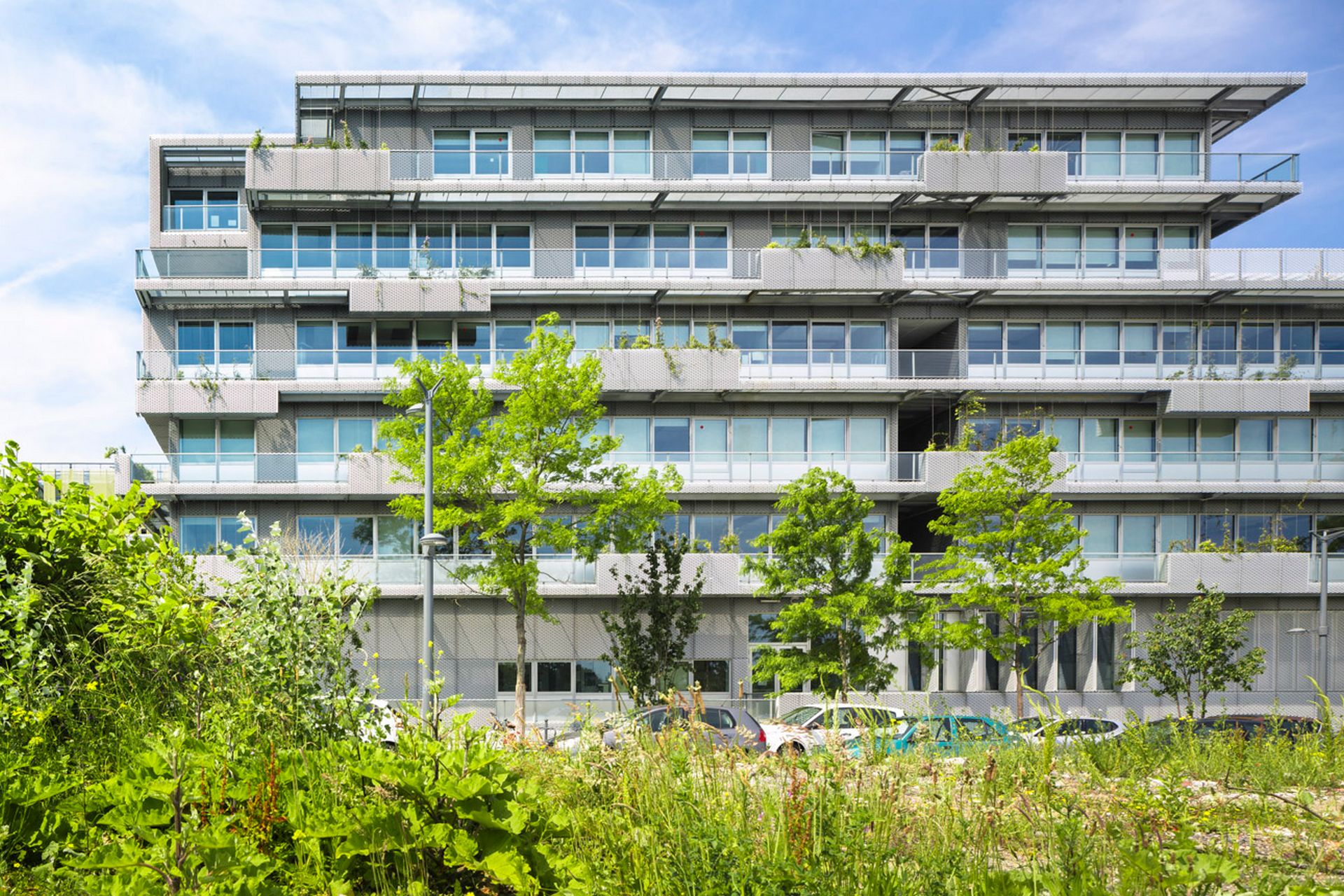 These outside areas are used as animated, friendly places between courtyards. The canopies shield students from the sun in summer and create solar heating in winter.

On the west side the plaza extends into the entrance hall with its bowsprit-like canopy enhancing the building's visibility and entrance.

It's unity is ensured by using small-wave expanded metal, used as exterior cladding for the walls, for the balcony partitions and the great gallery's suspended ceiling.
Asensitive and reactive material, expanded metal plays with the silvery light that is so typical of France's Nord region.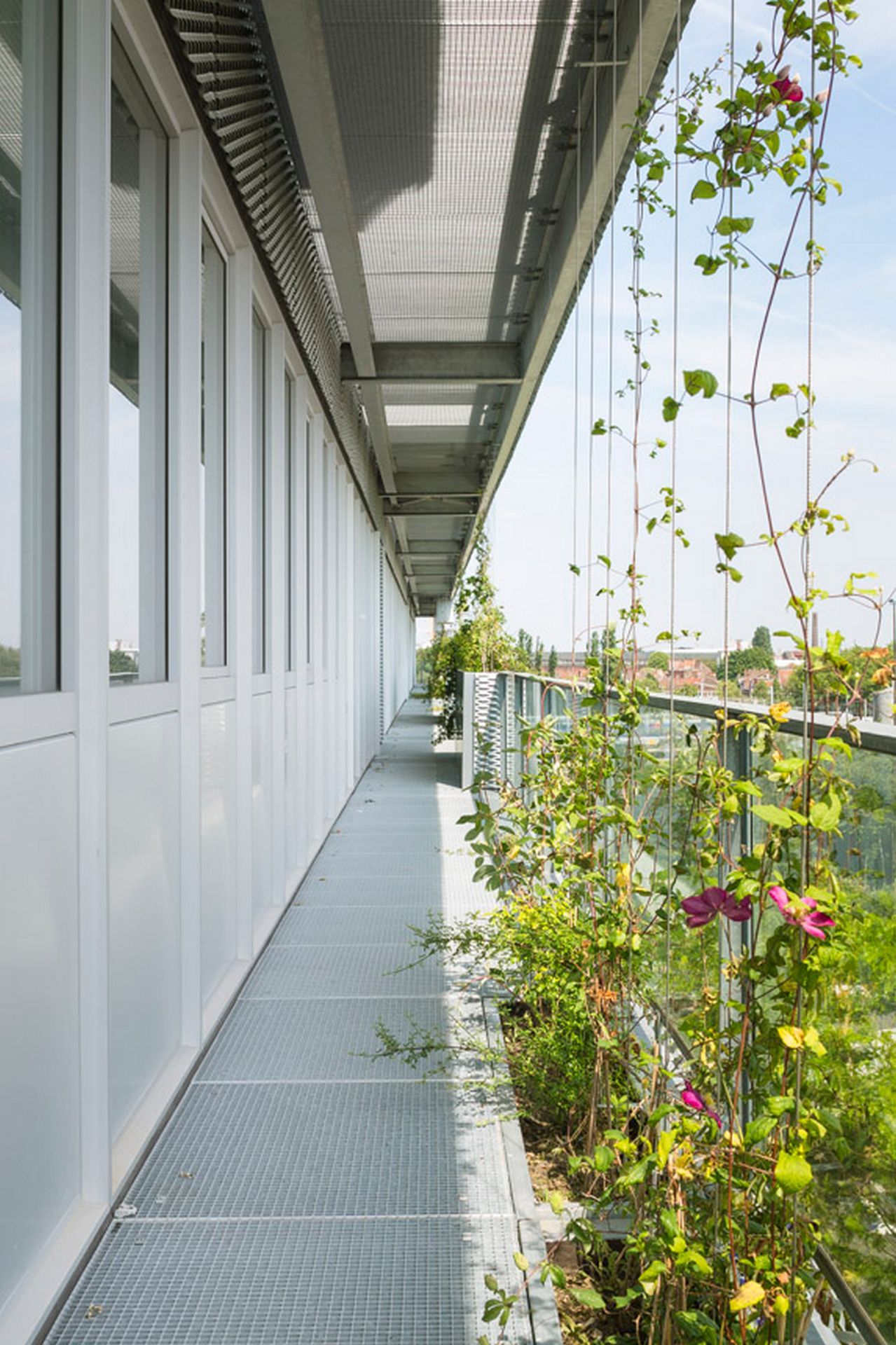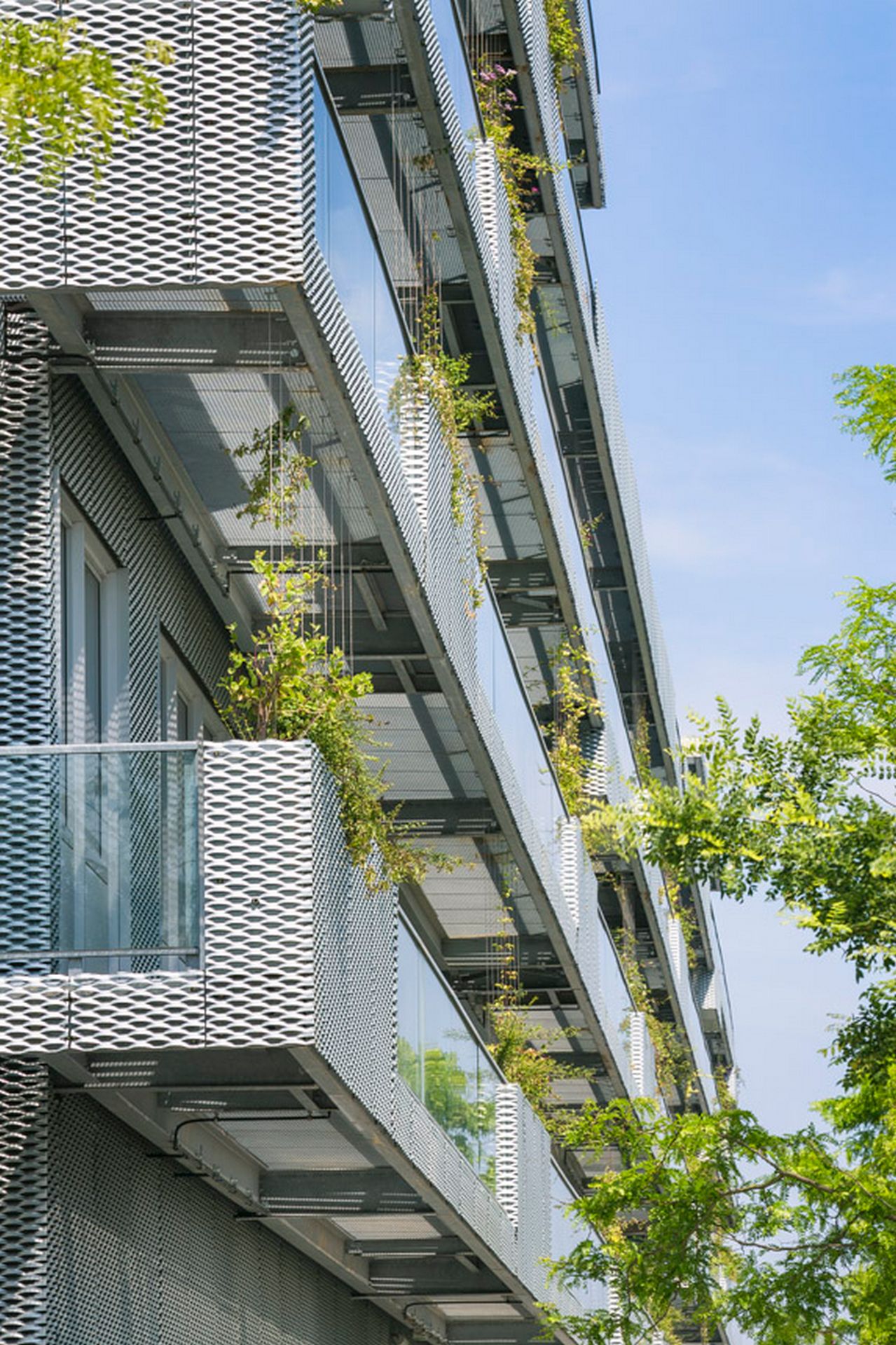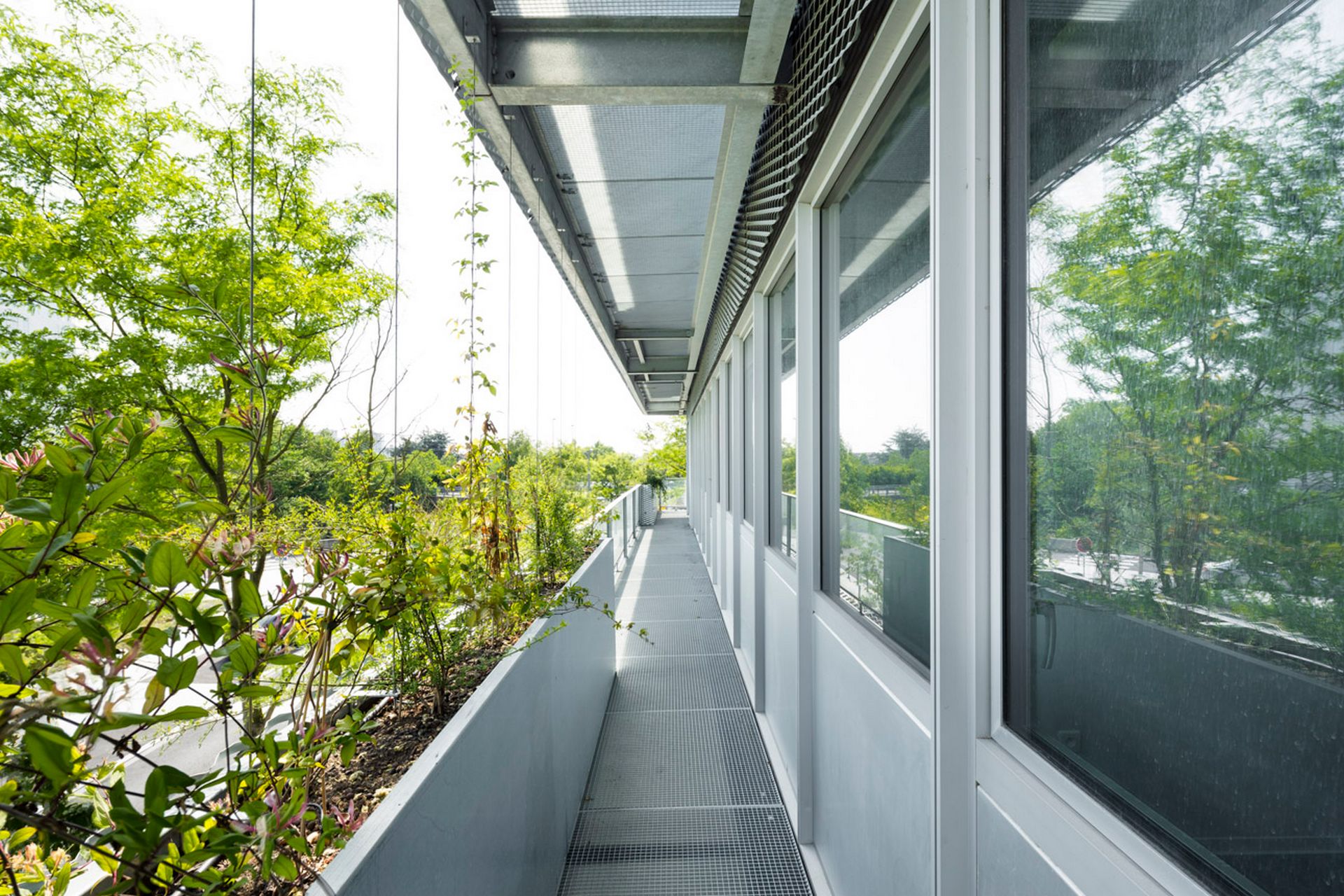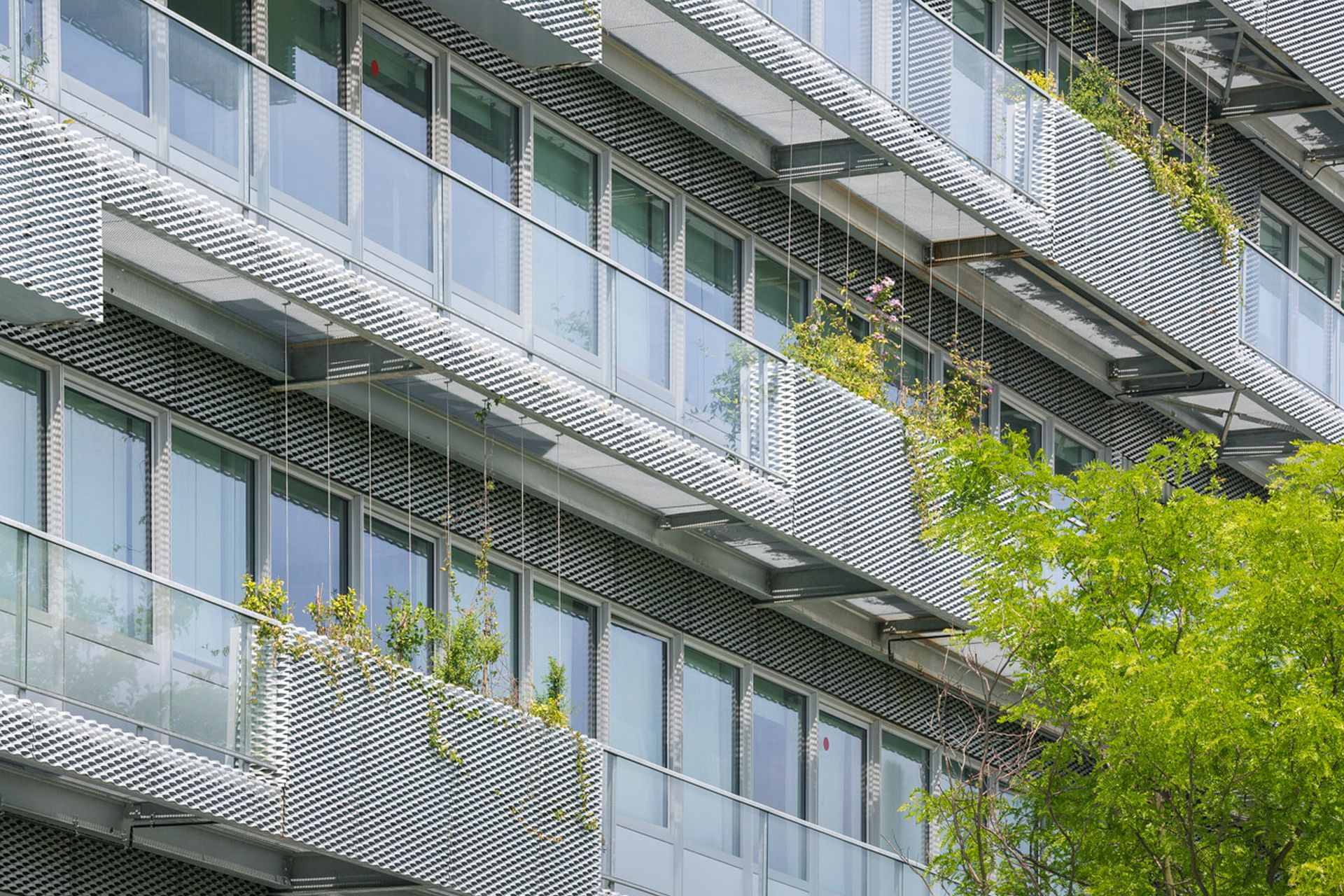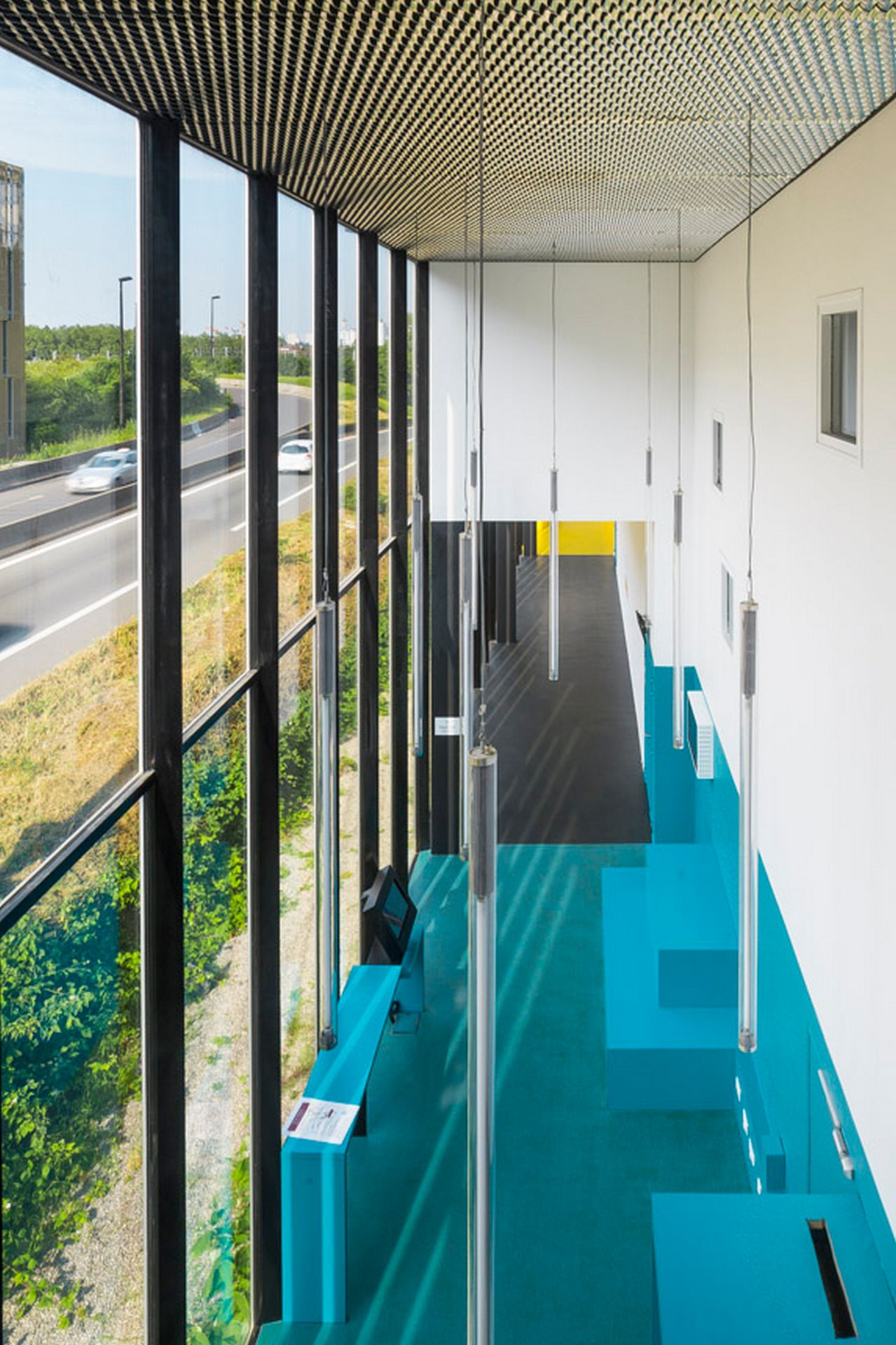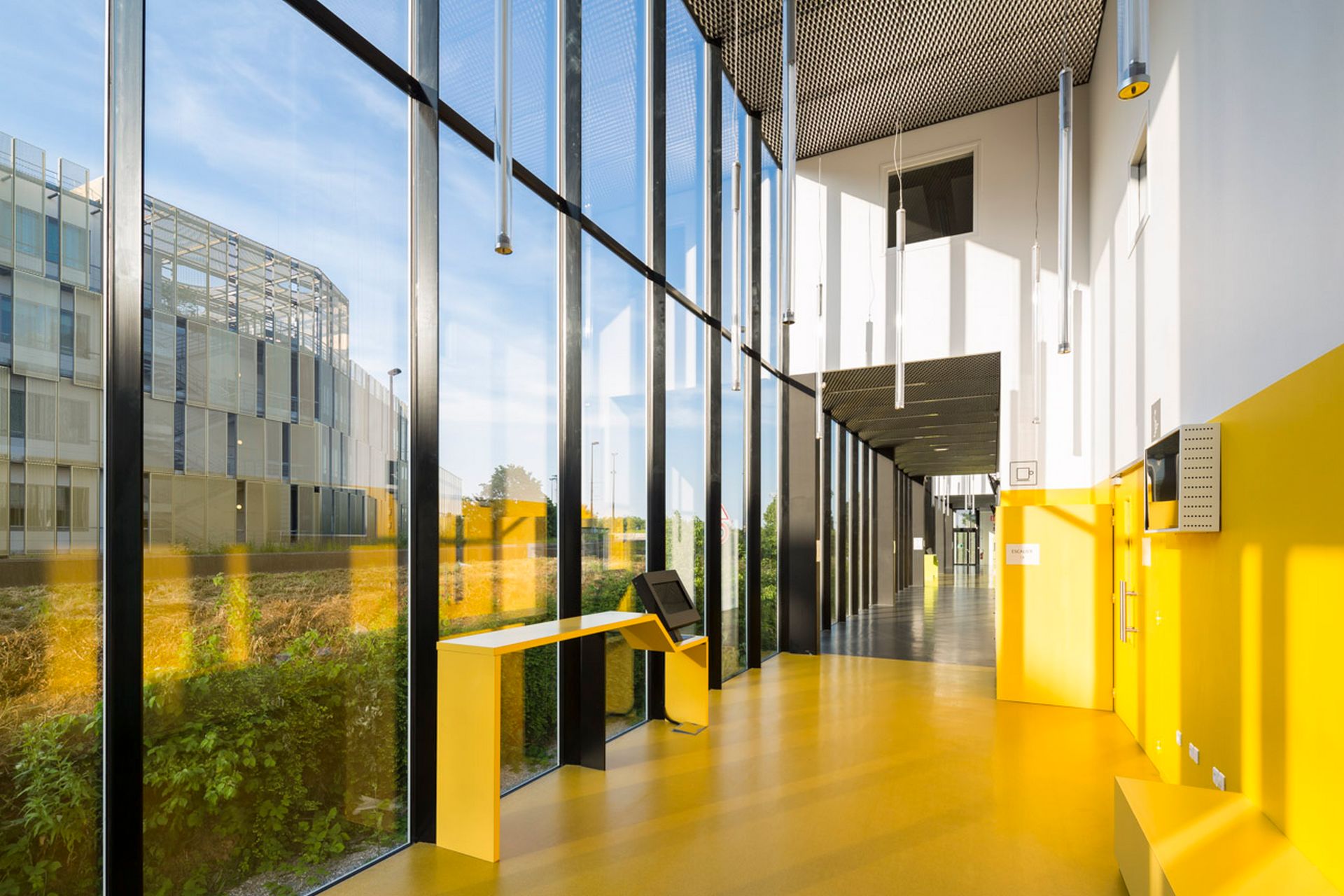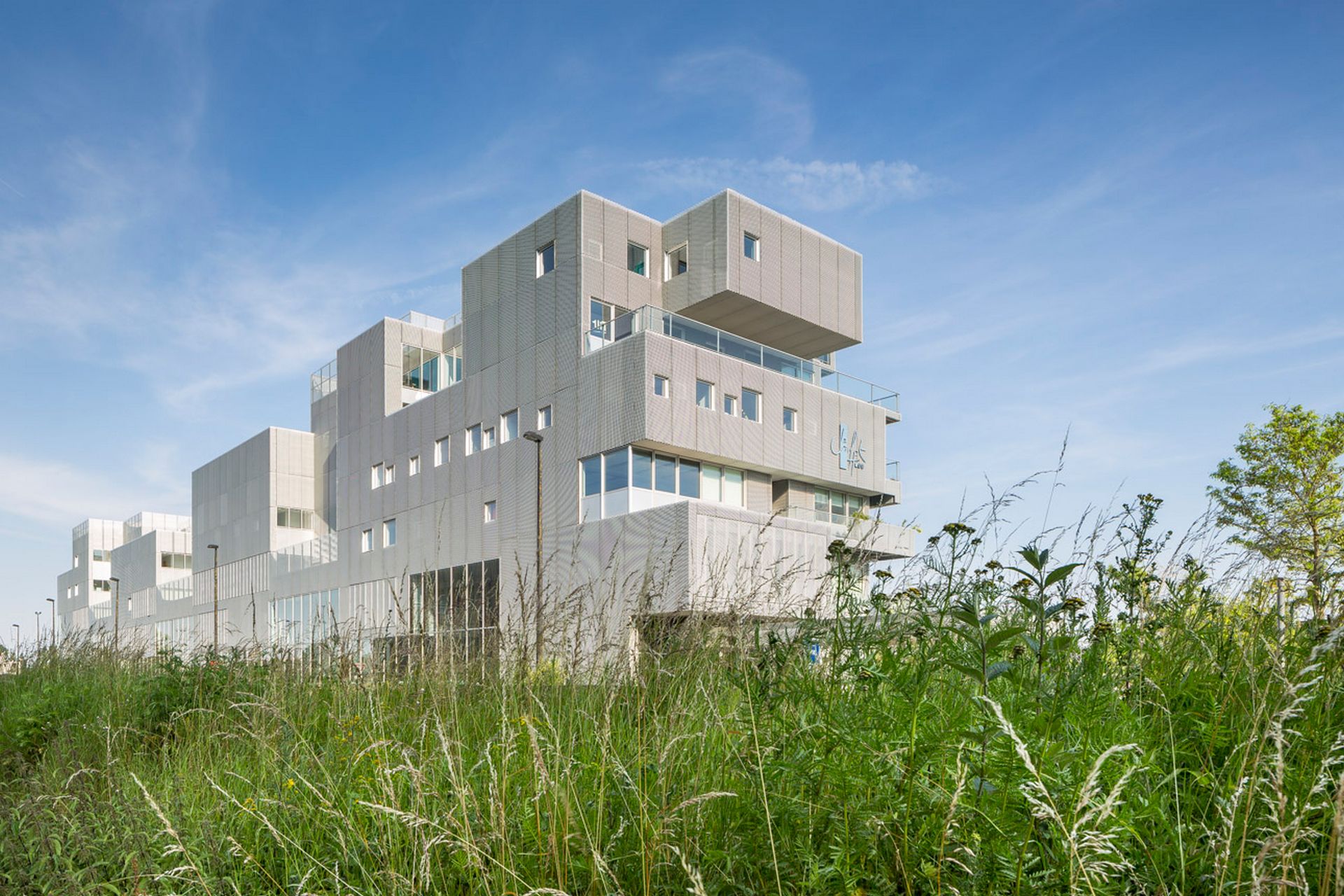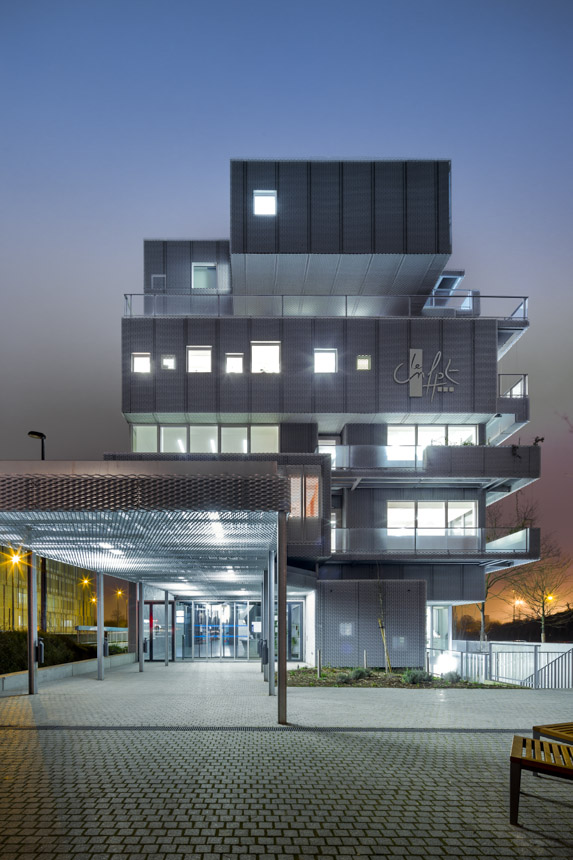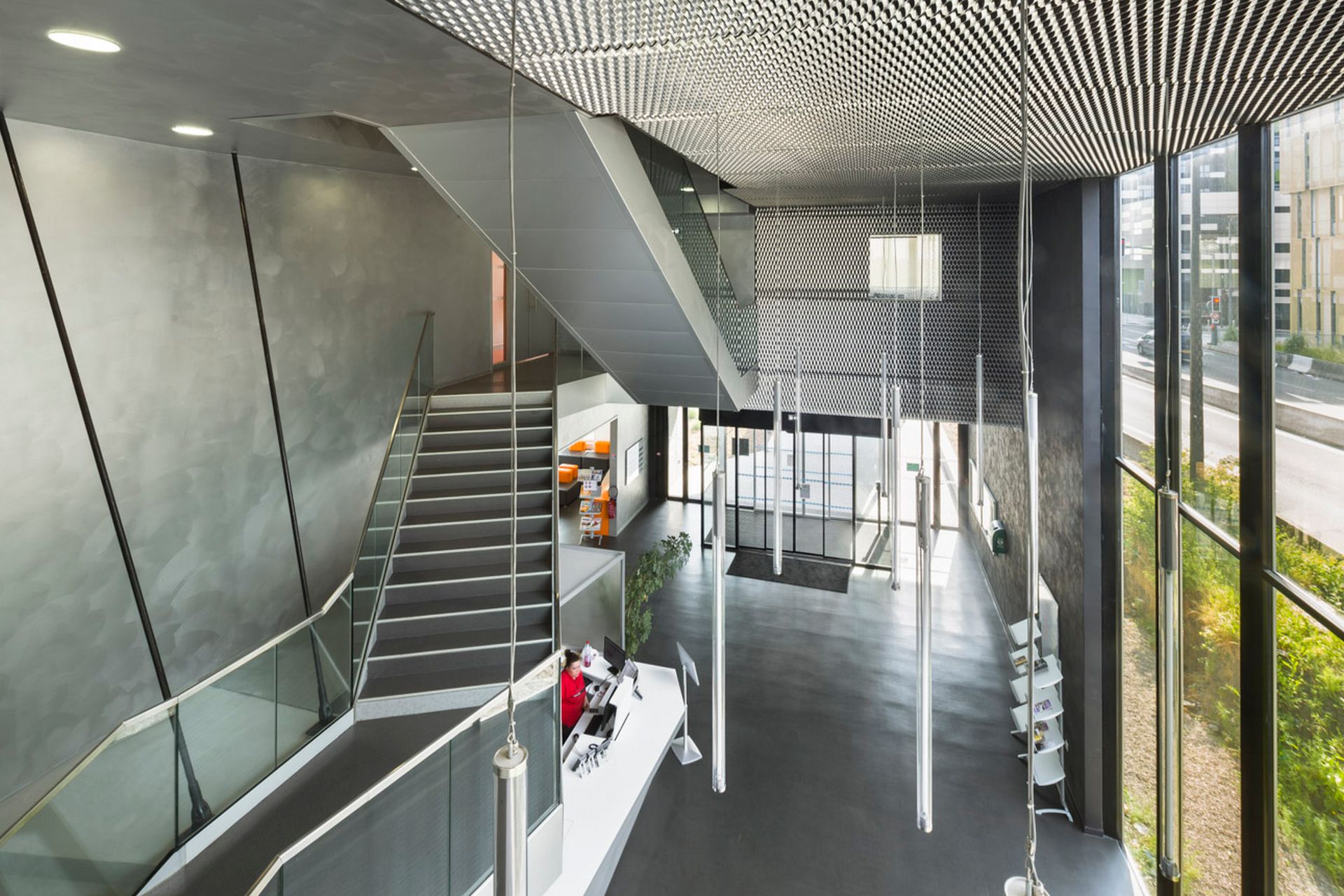 Photographie : Sergio Grazia