About us
Architectural workshop
In Search of the Present
The Brenac and Gonzalez Architecture Agency was founded in the 1980s by Olivier Brenac and Xavier Gonzalez.
Olivier is a graduate of the Ecole Spéciale d'Architecture, he also has a Master's degree in Urban Planning from Les Ponts et Chaussées.
Xavier is a graduate of the Ecole Nationale Supérieure d'Architecture, Paris-Belleville and was a fellow extra-muros at the Villa Médicis which enabled him to join Tadao Ando's agency. He is also a member of the Académie d'Architecture.
Brenac&Gonzalez&Associés has now welcomed three new partners: Jean-Pierre Lévêque, Emmanuel Person and Guillaume Maréchaux. Our team is interdisciplinary and includes some forty collaborators from various cultures and nationalities. The agency deals with all types of programs: housing, cultural, educational or health-related facilities, offices and projects are equally divided between public competitions and private commissions.
In his essay The Hedgehog and the Fox, Isaiah Berlin divides authors or artists into two categories.
On the one hand the hedgehogs, who only see the world through a single rule that they wish to take to the sublime.
On the other, the fox, a curious animal who draws on a wide variety of experiences and for whom the world cannot be reduced to a single idea.
Our research is rather on the fox side, because what motivates us is, above all, what we could call thought in motion, or the quest for a "perpetual present" as Henri Bergson would say.
In Octavio Paz's Eulogy of the Present we find this same obsession, that of permanence, which Baudelaire would call modernity, a term that today seems very old-fashioned.
"Modernity," he writes in The Painter and Modern Life, "is the transitory, the fugitive, the contingent, half of art and half of the eternal and immutable."
In the Baudelairian sense, we feel profoundly modern, because we wish to insert our work both in our own time and also outside it, always in search of the fleeting and the immutable.
Brenac&Gonzalez&Associés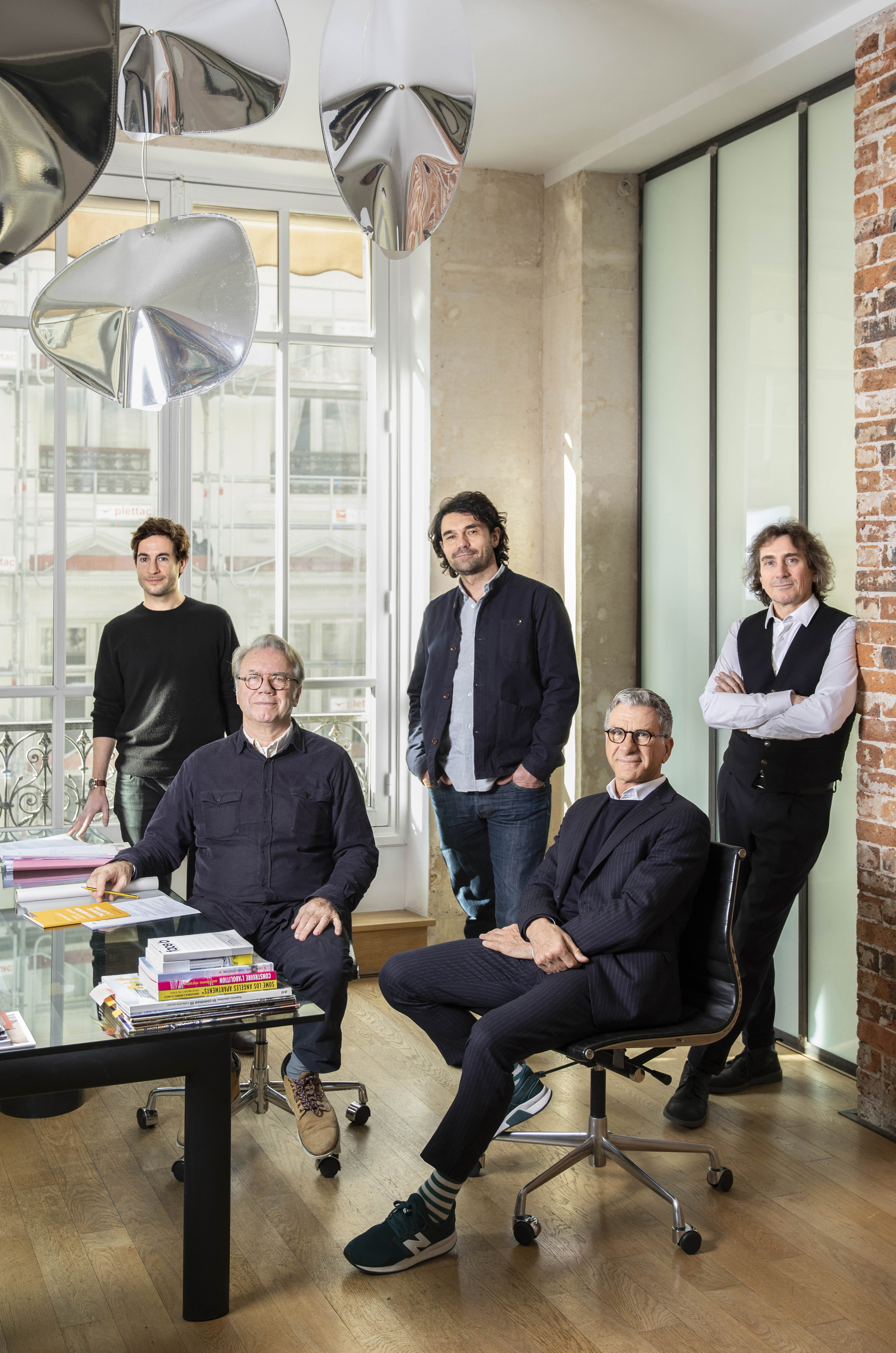 —
BRENAC&GONZALEZ&Associates