La Plaine High School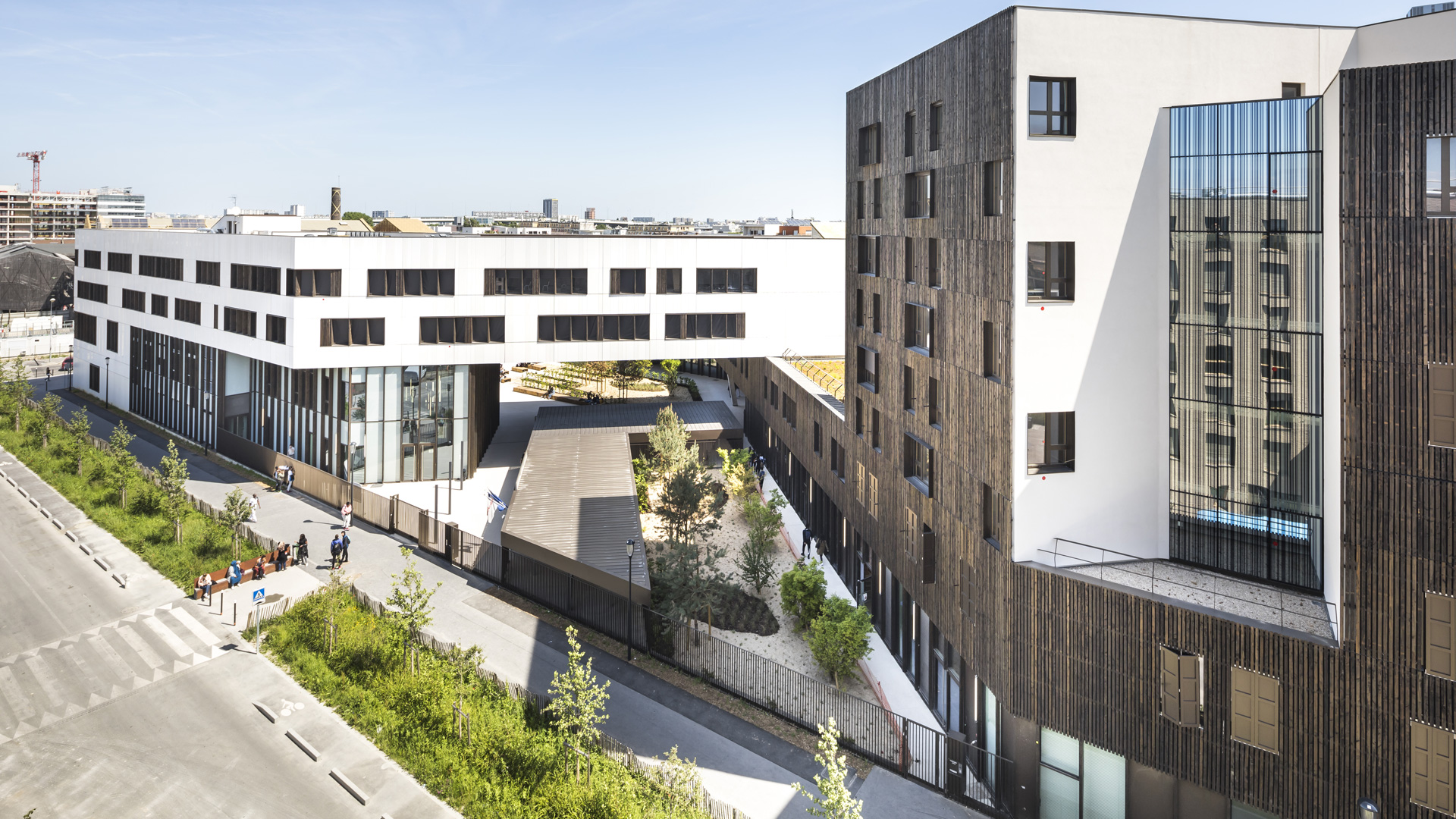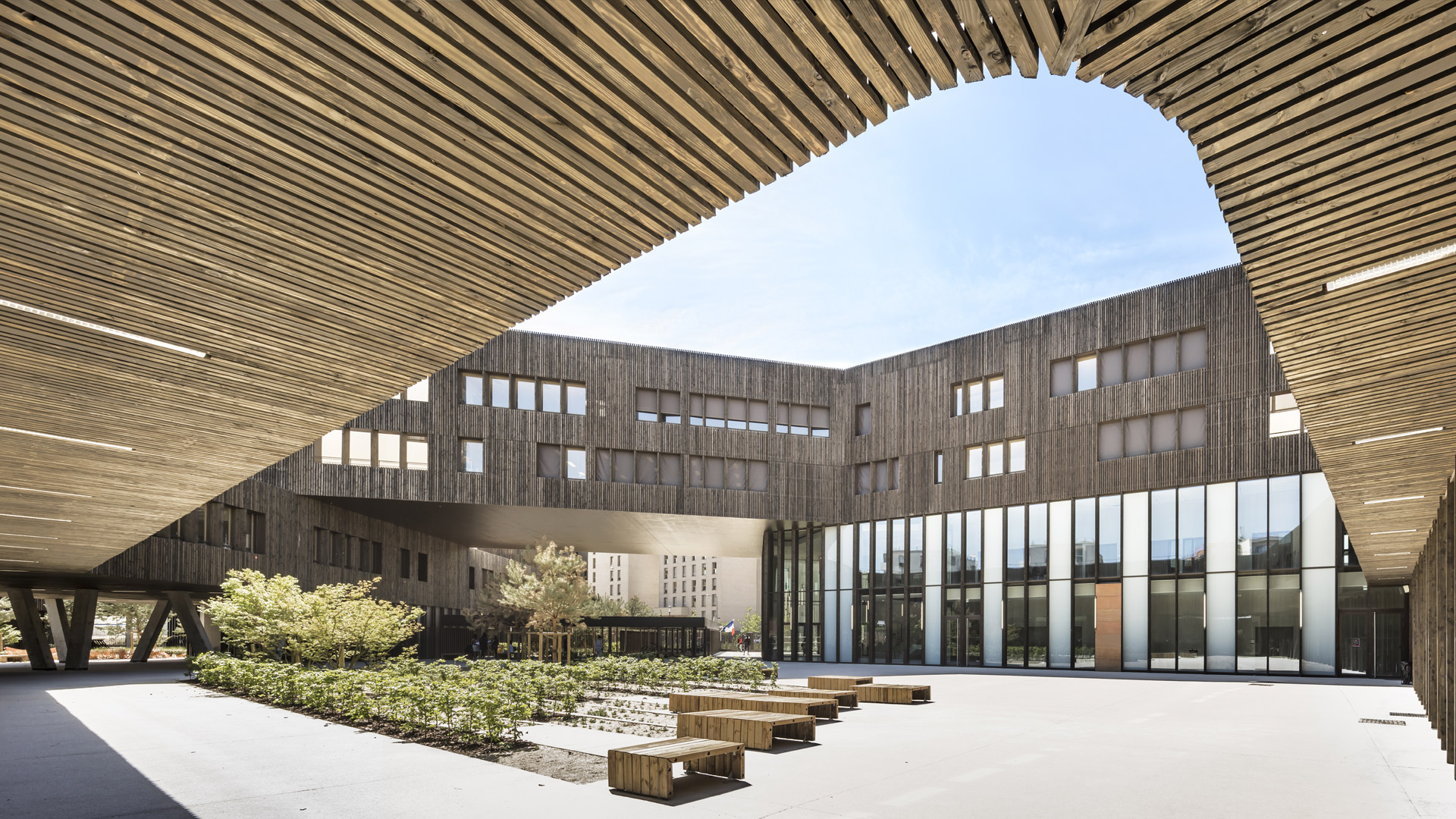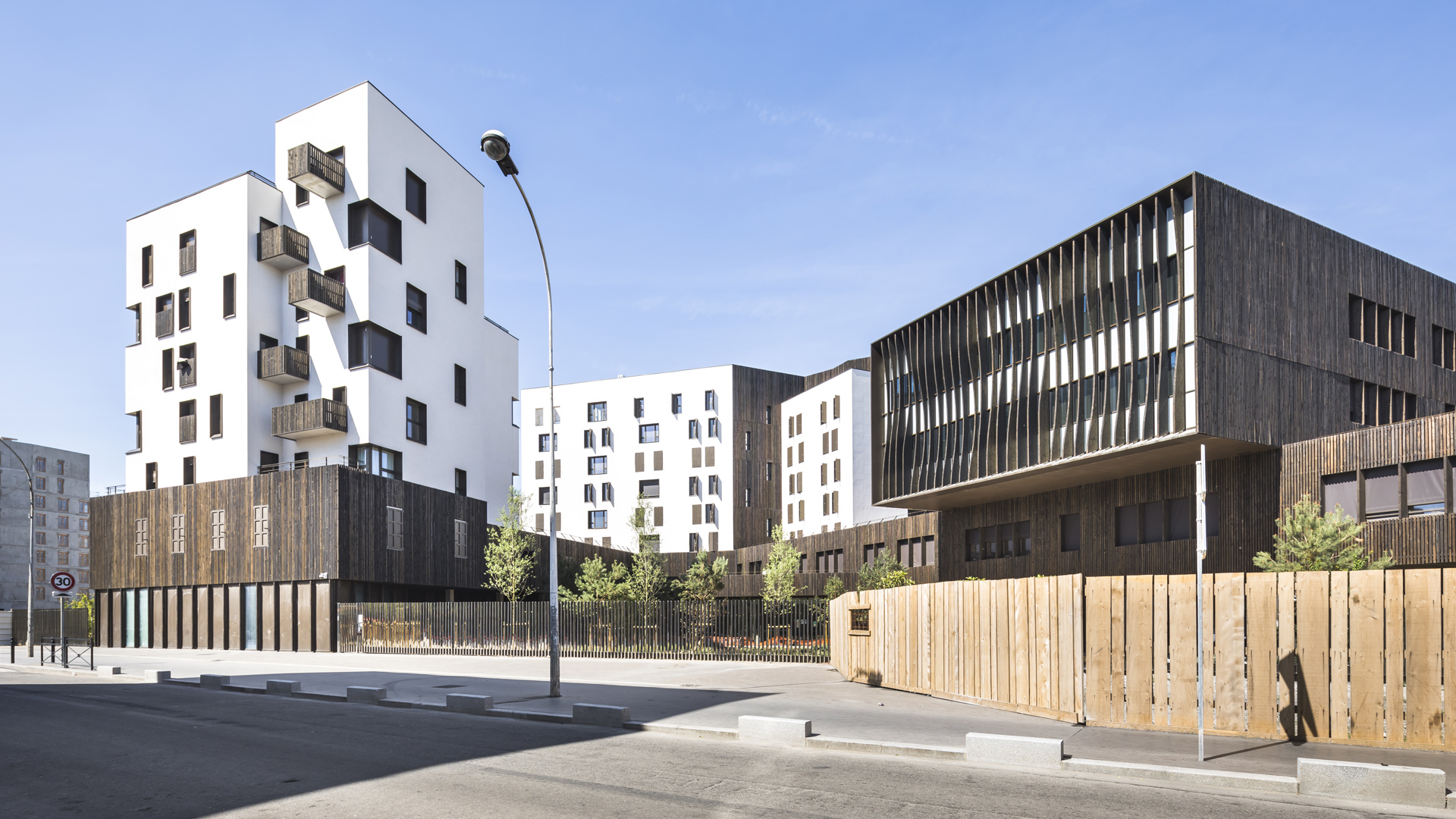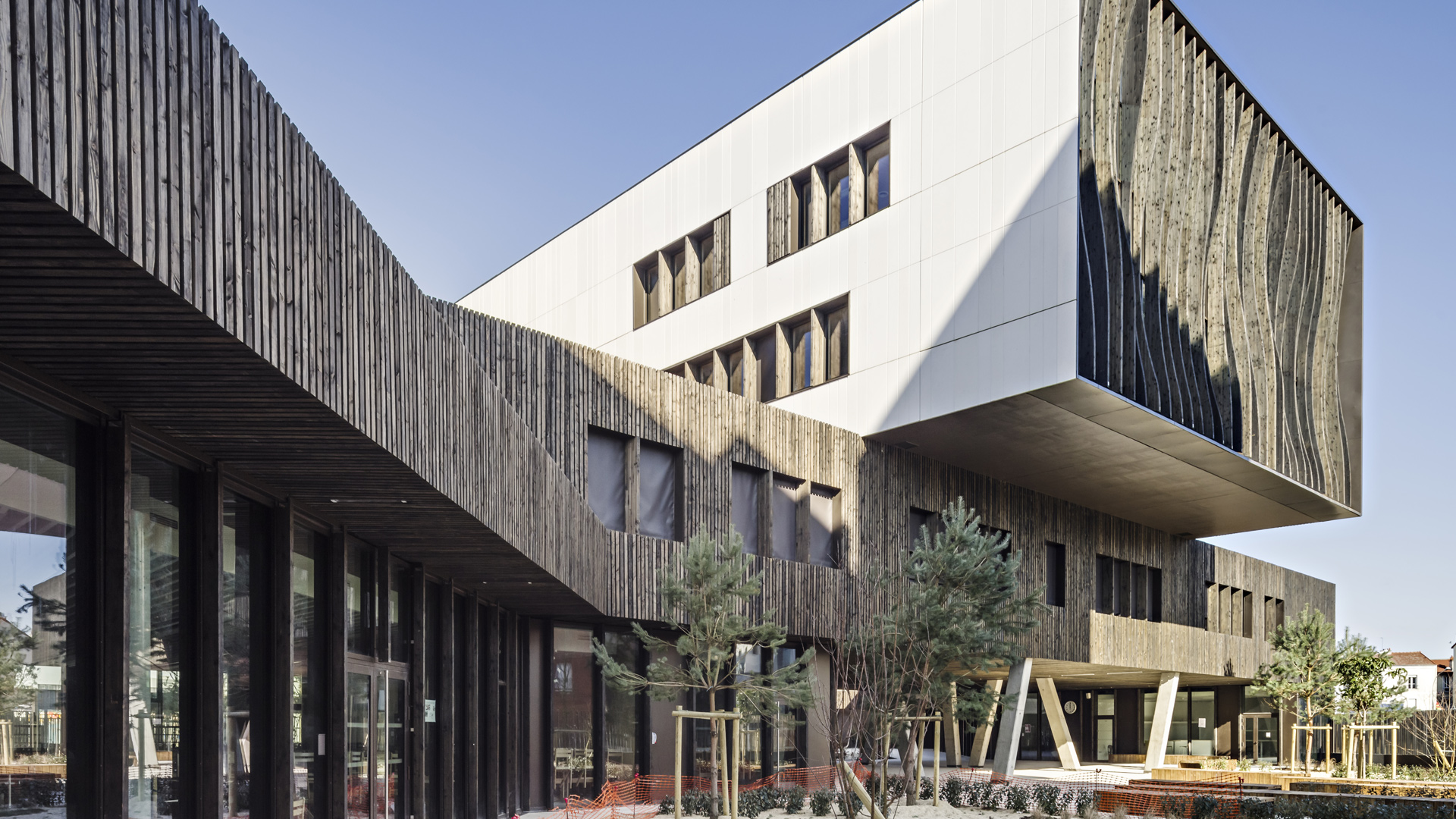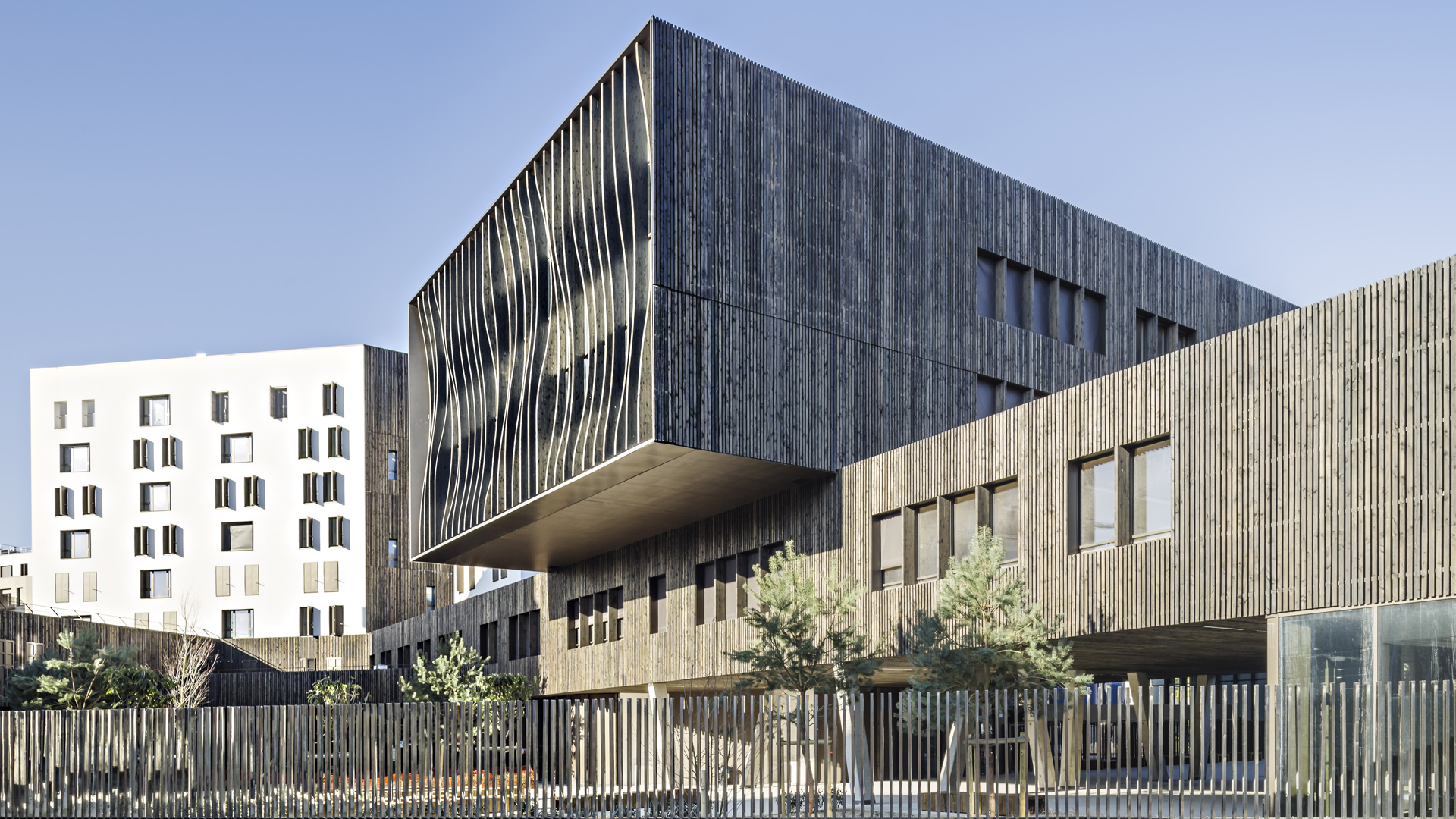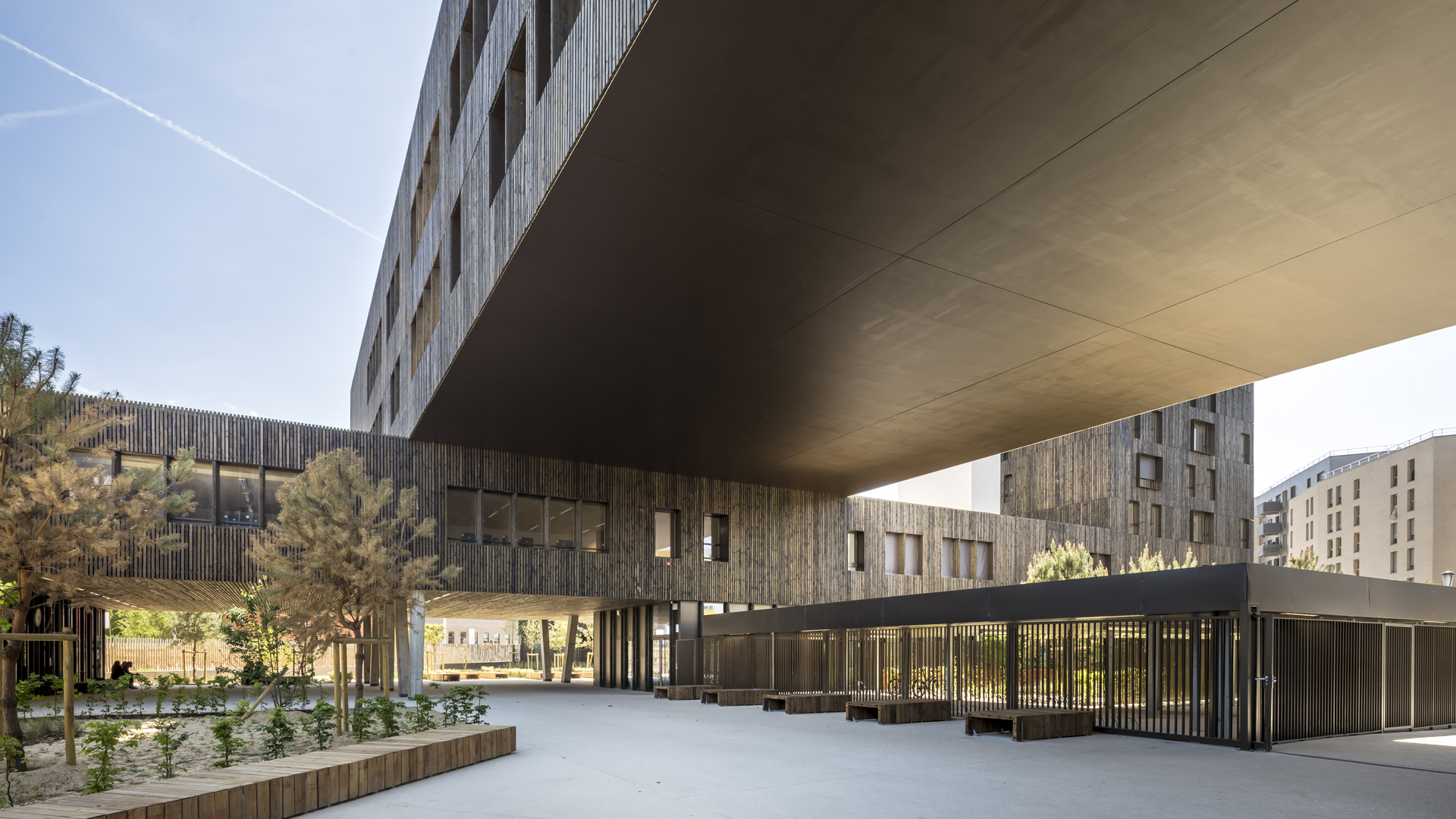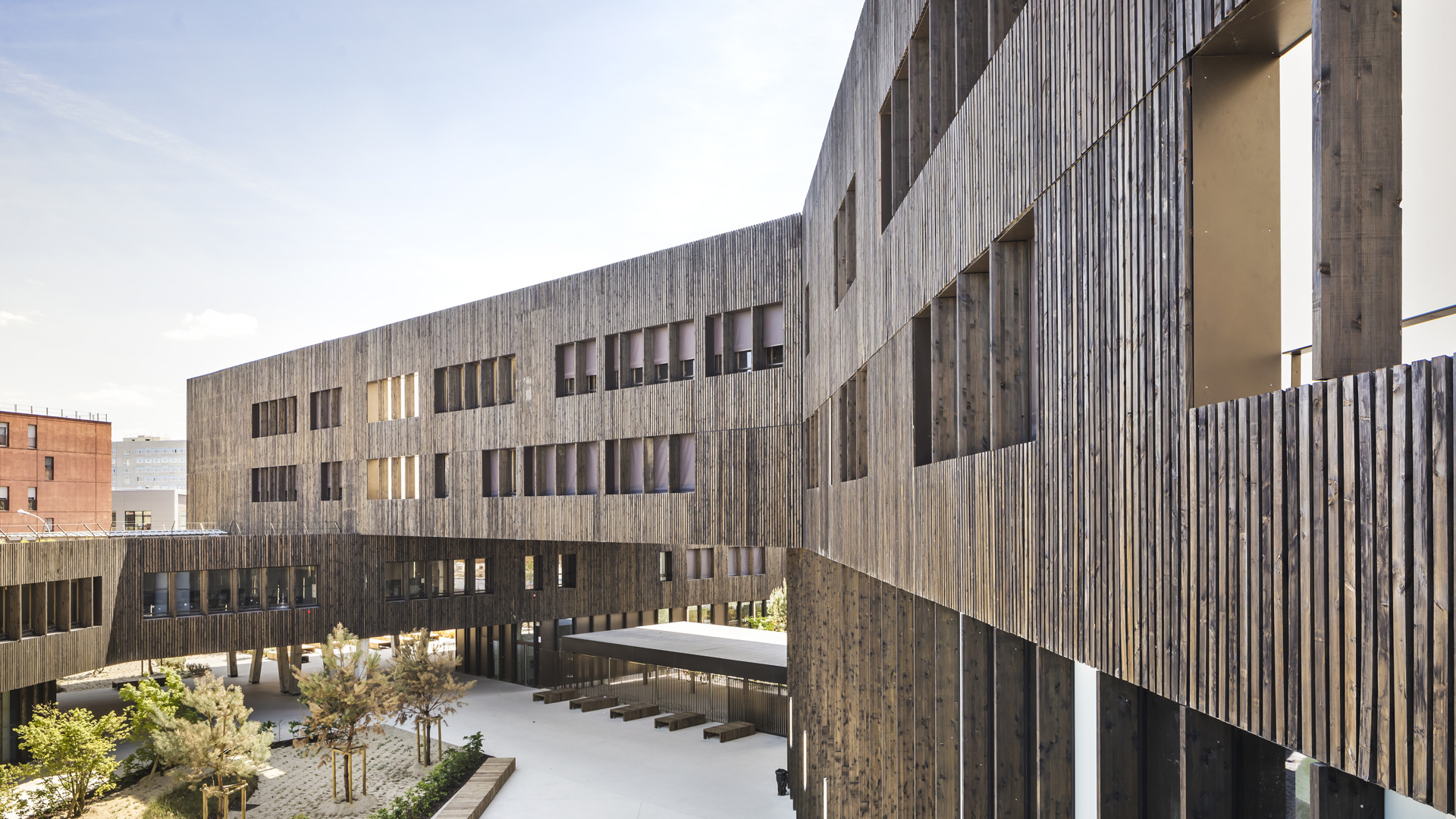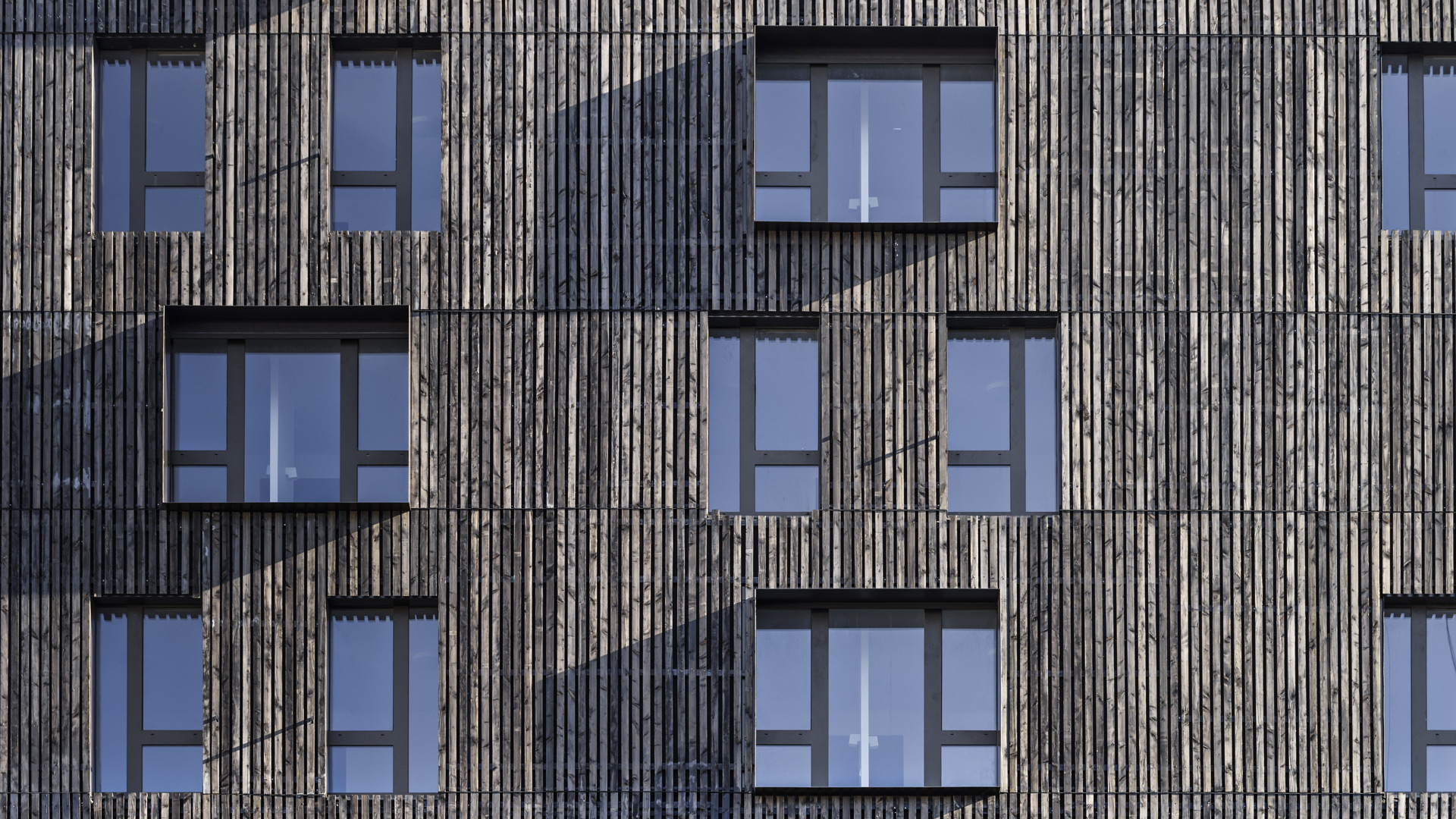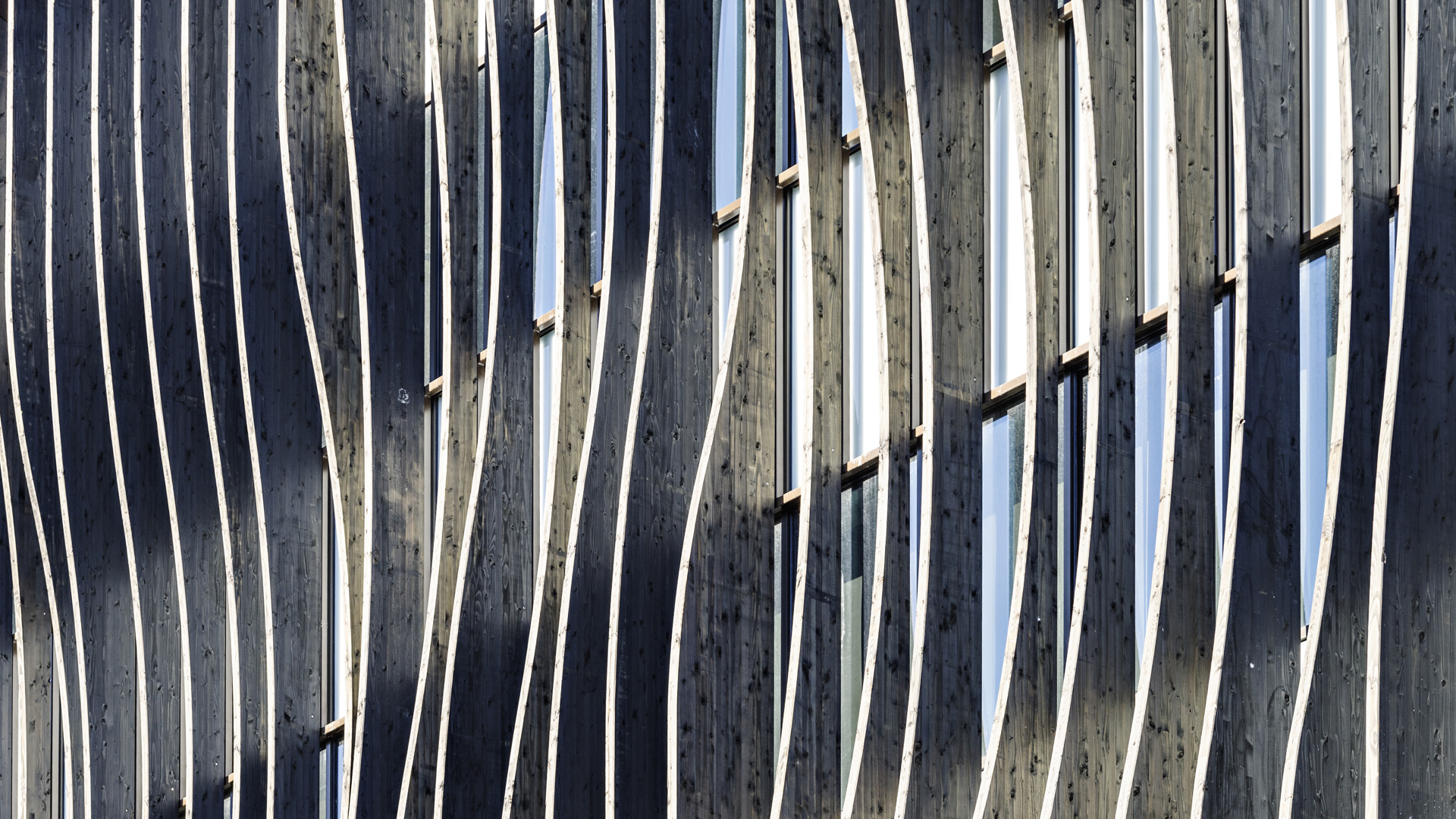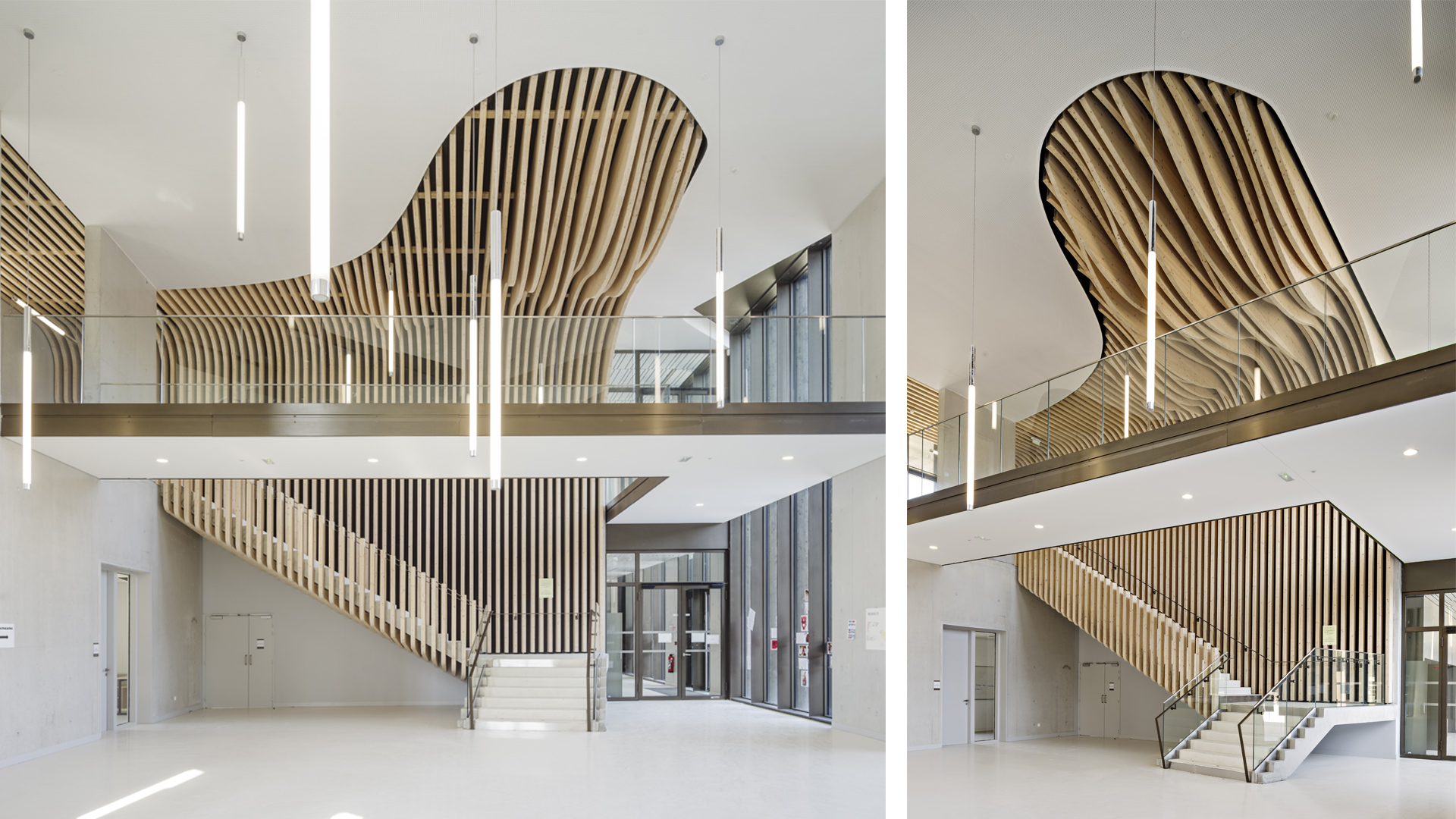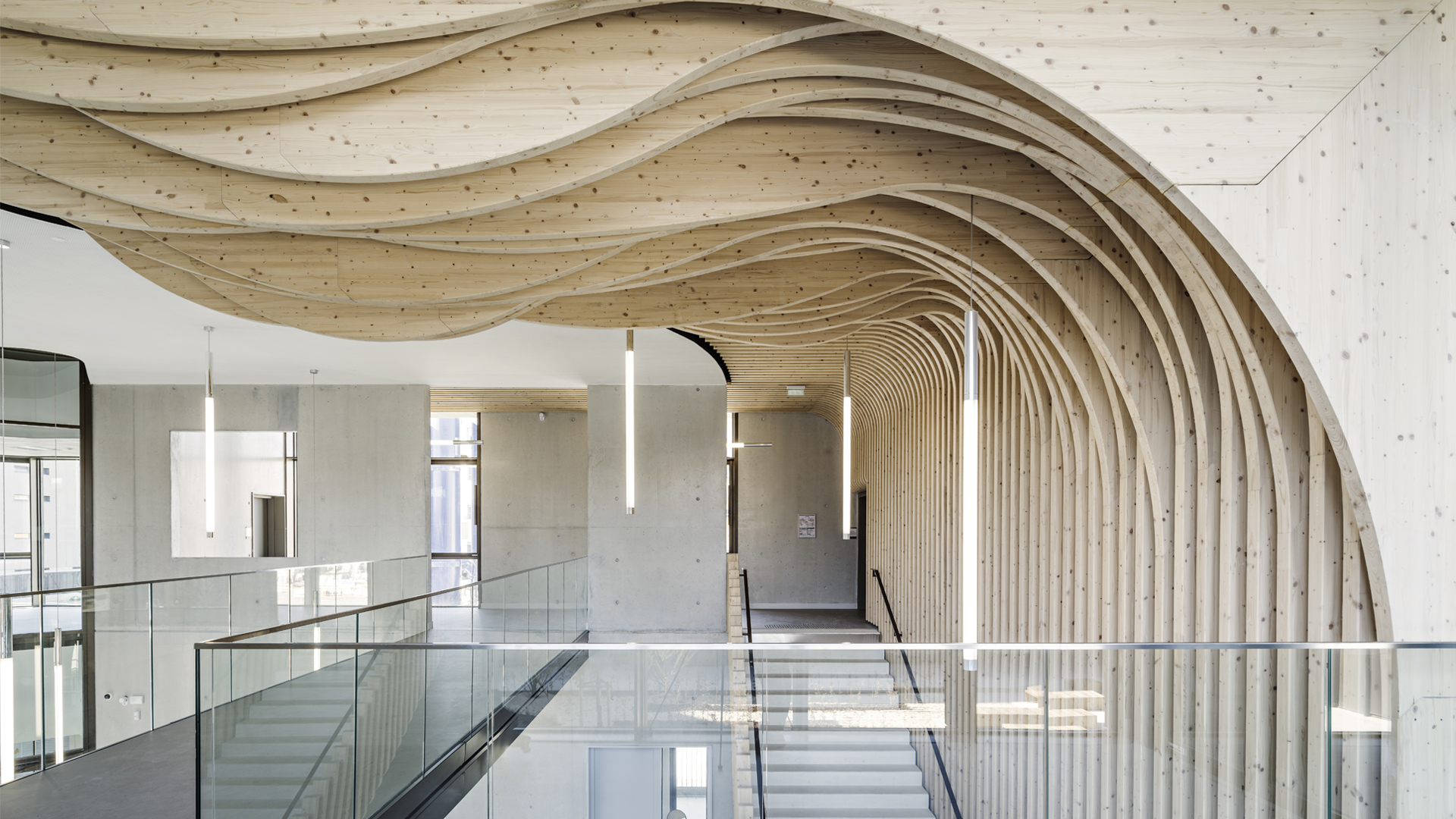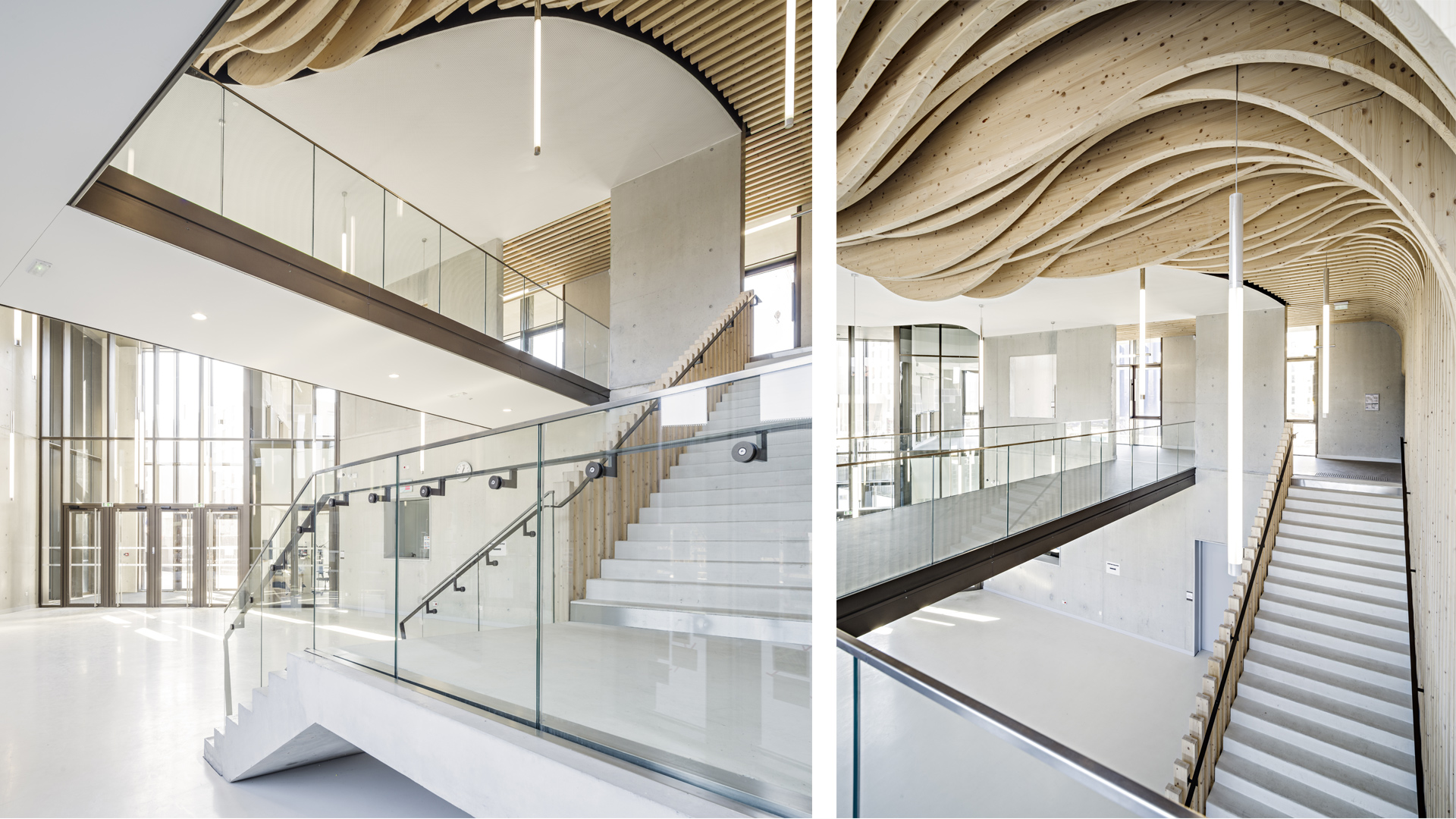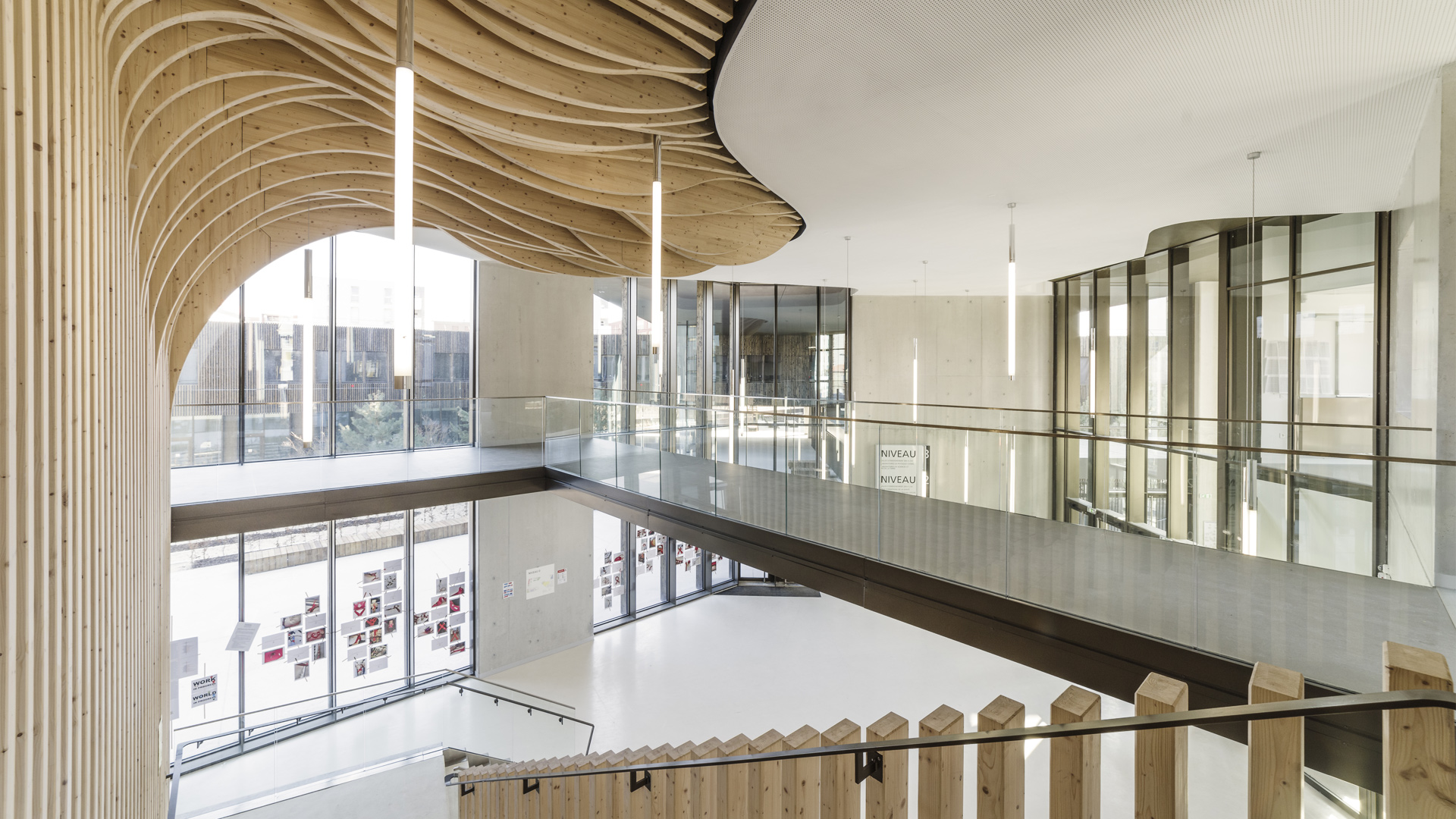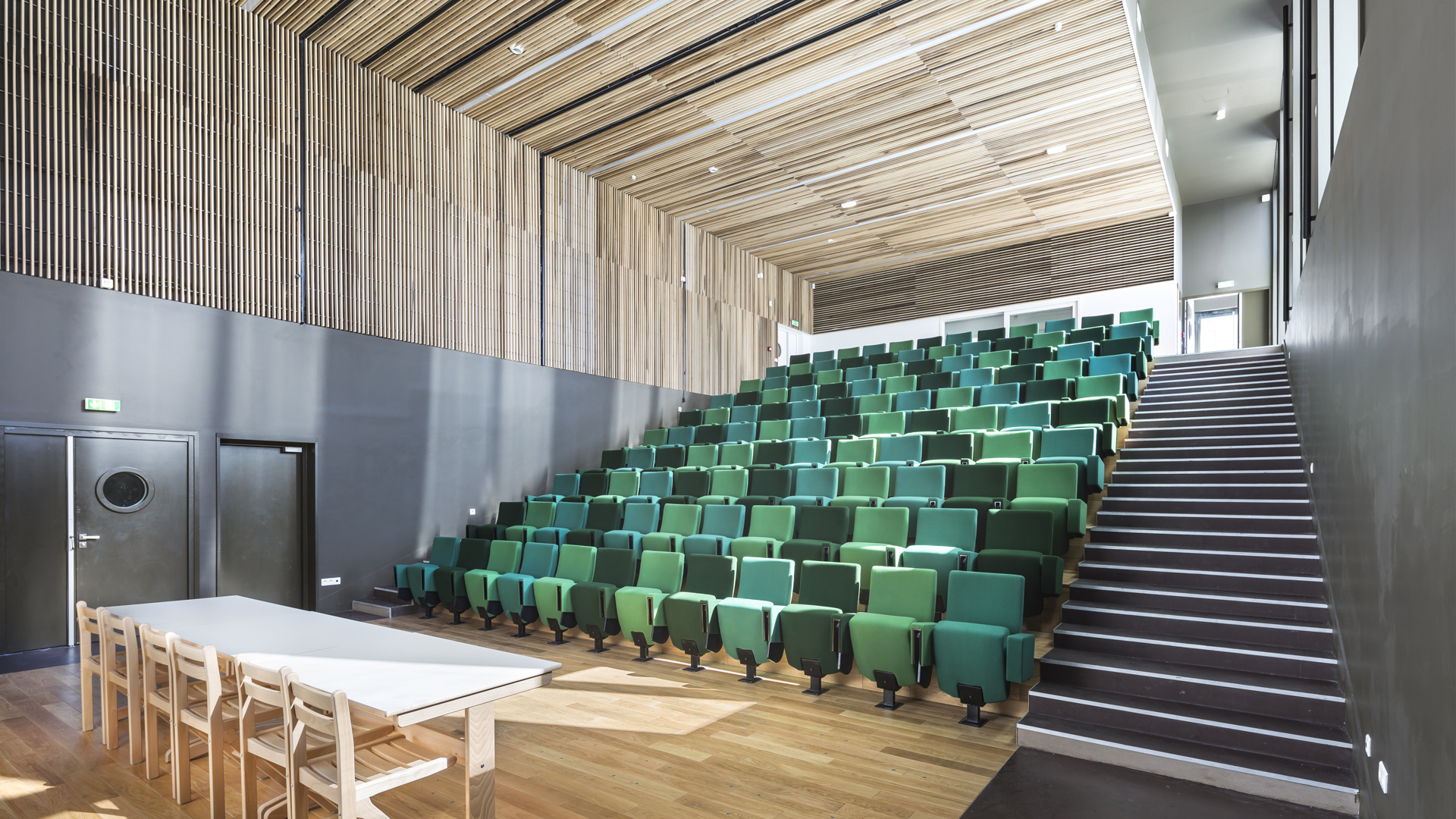 La Plaine High School
—

Competition 2011
Delivery 2017
Surface 15 500 m² - lycée 1000, internat, logements de fonction
Cost 34.17 M€ HT
Project Manager Mathieu Garcia
By its size and program, this new facility represented a dual urban and architectural challenge.
The future high school and its boarding facilities occupy a privileged location in the extension of the Montjoie urban development zone in the south of the town of Saint-Denis at the intersection of Rue des Fillettes, Rue du Landy and the future Avenue George Sand.
The proposed plan used the spiral as a symbol of movement, progress through knowledge and social ascent through culture and study. The functional layout of the new establishment is not a closed figure like a bastion but, on the contrary, a facility open to the city and its surroundings.
These visual connections are made thanks to the raised, bridged volumes, which create perspectives and visual connections between the public space, the forecourt, the courtyard, the covered playground and the interior gardens.
The high school, boarding facilities and staff housing are connected by the restaurant, a shared service that unites all the programs.
The façades are treated as a moving interlacing of ribbons. Passing imperceptibly from the outside to the inside, these shifts in design are enhanced by a change of matter and materials according to their locations. On the city side, white textured concrete panels cover the walls, while on the interior side a grey-wood siding dominates the volumetric meanders that contain the playground.