Archimede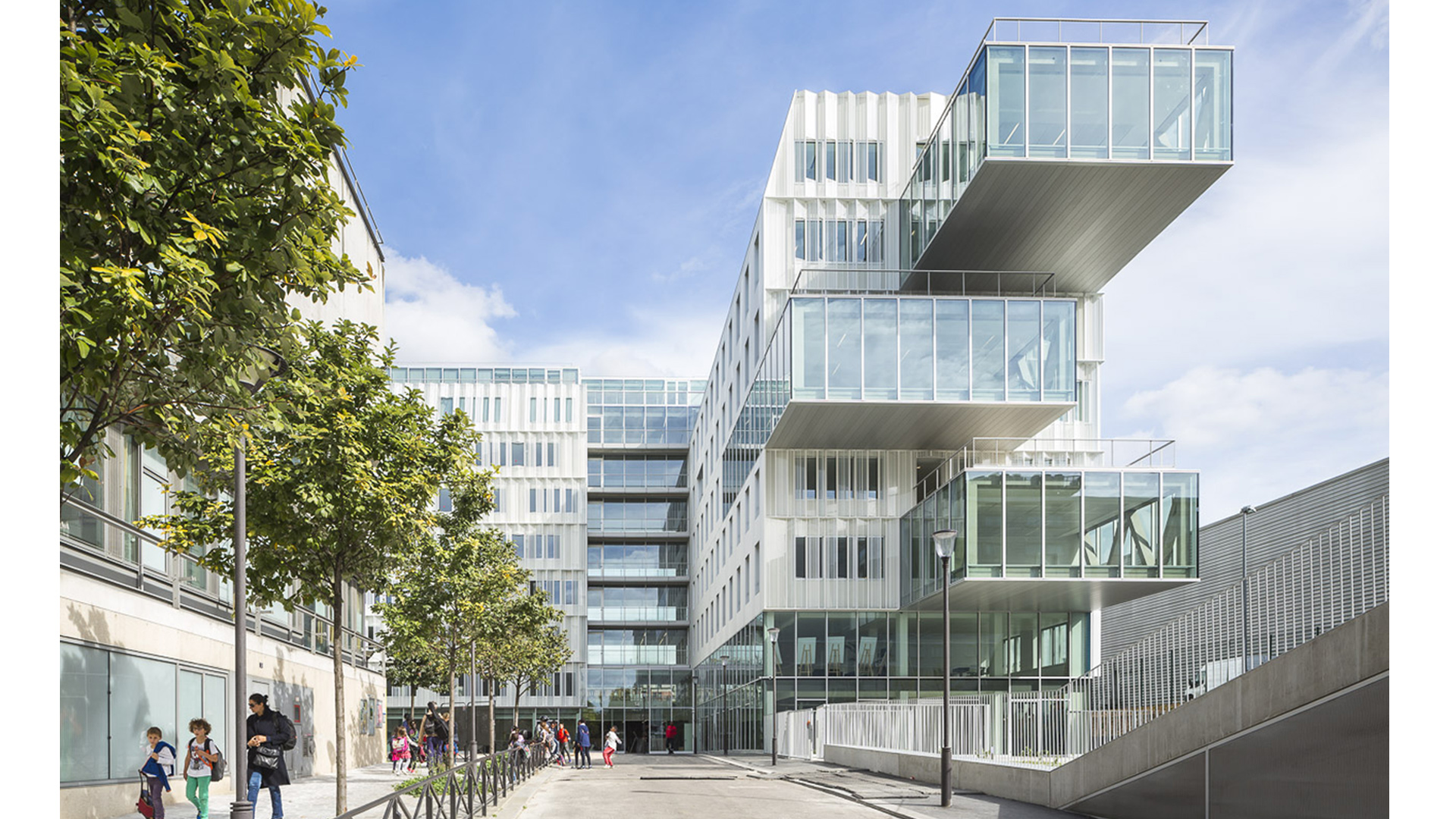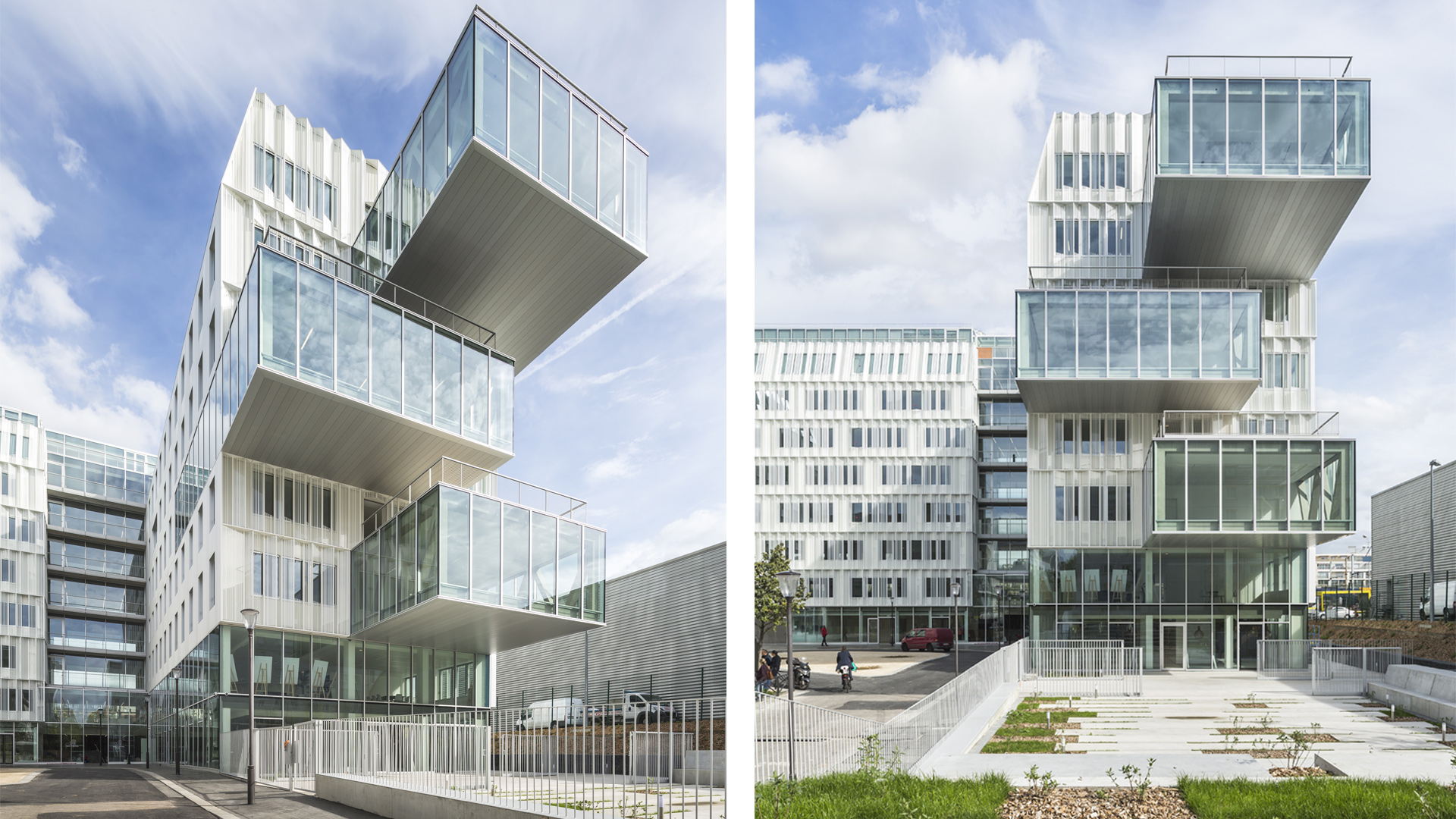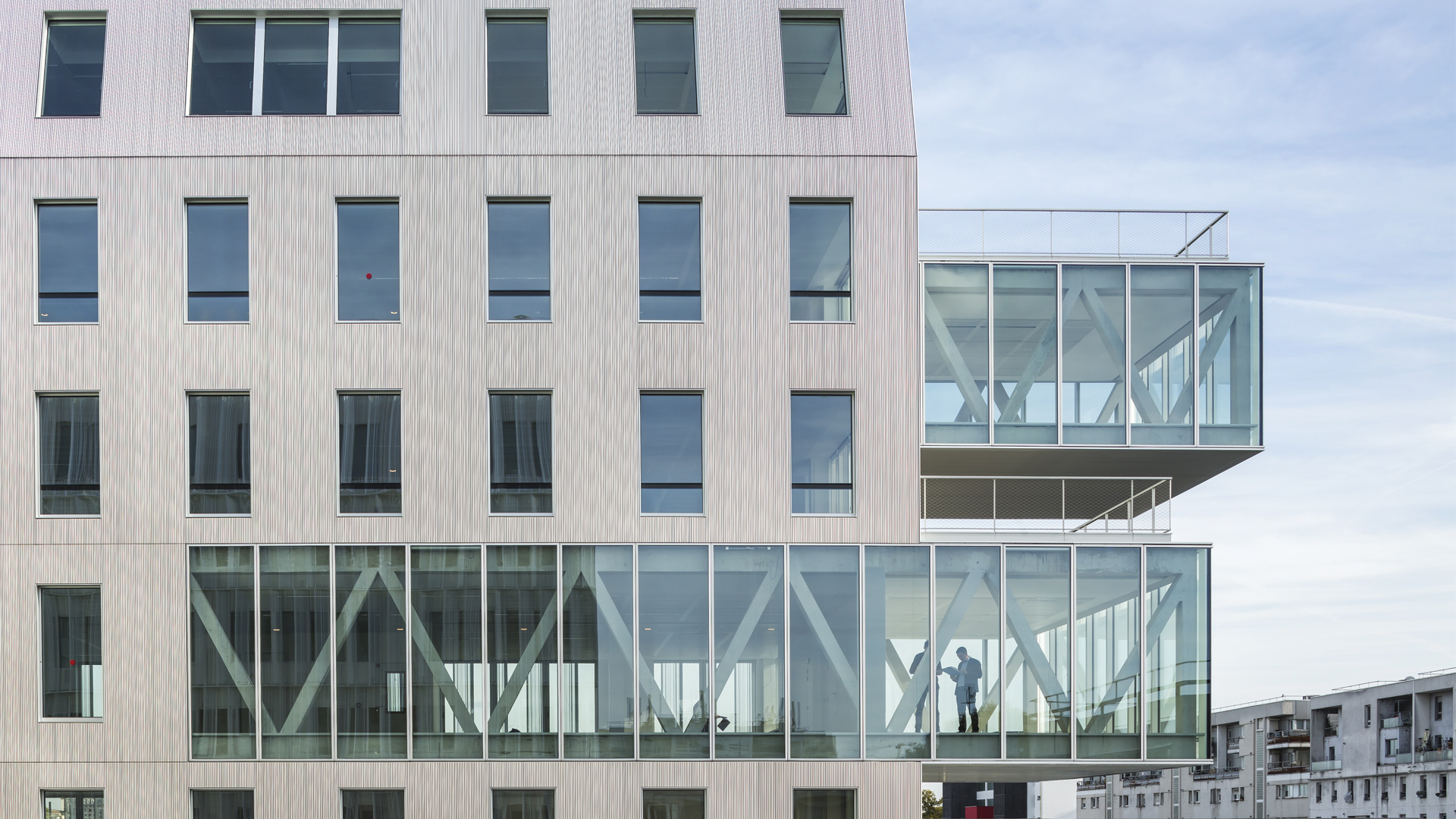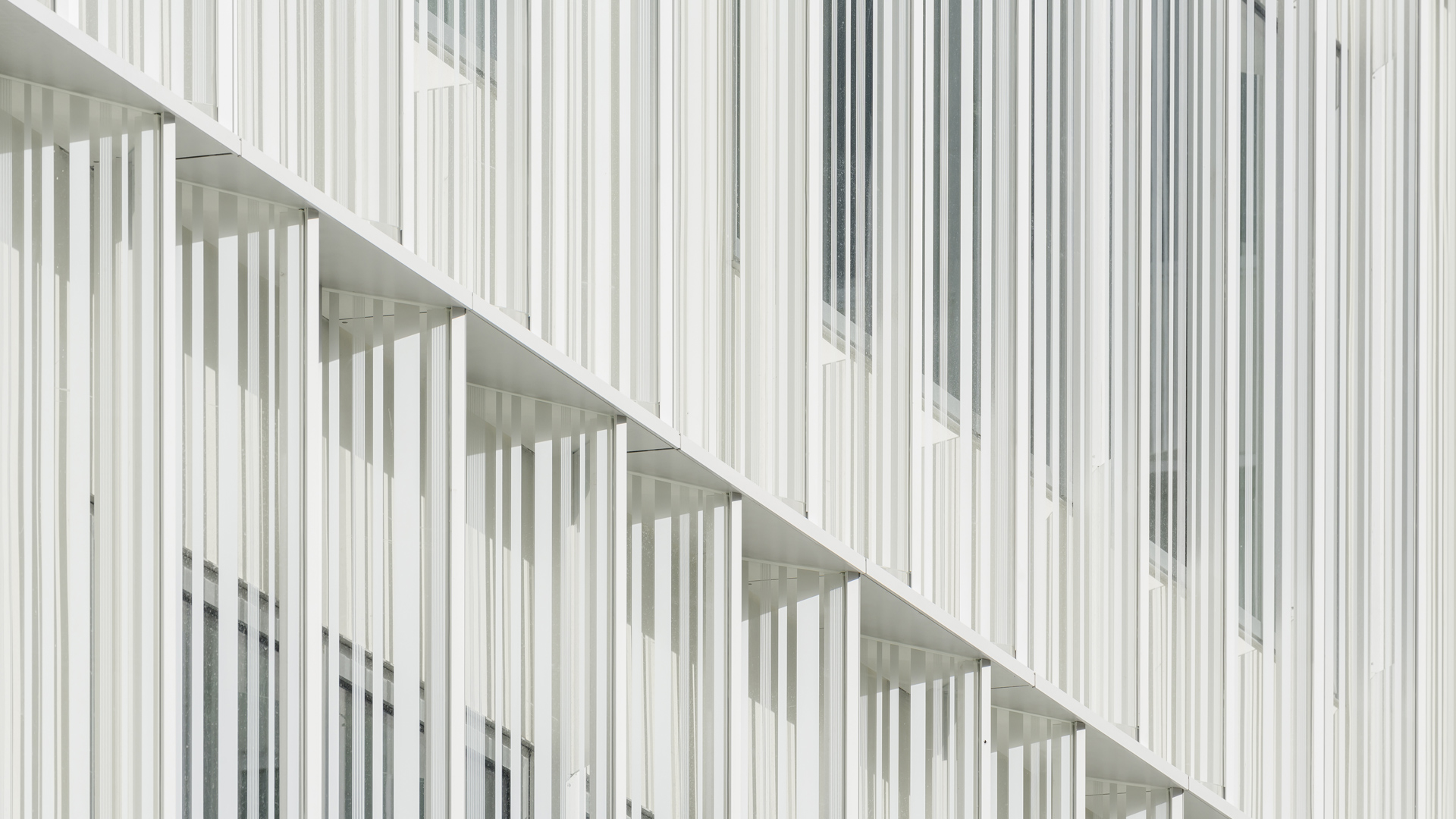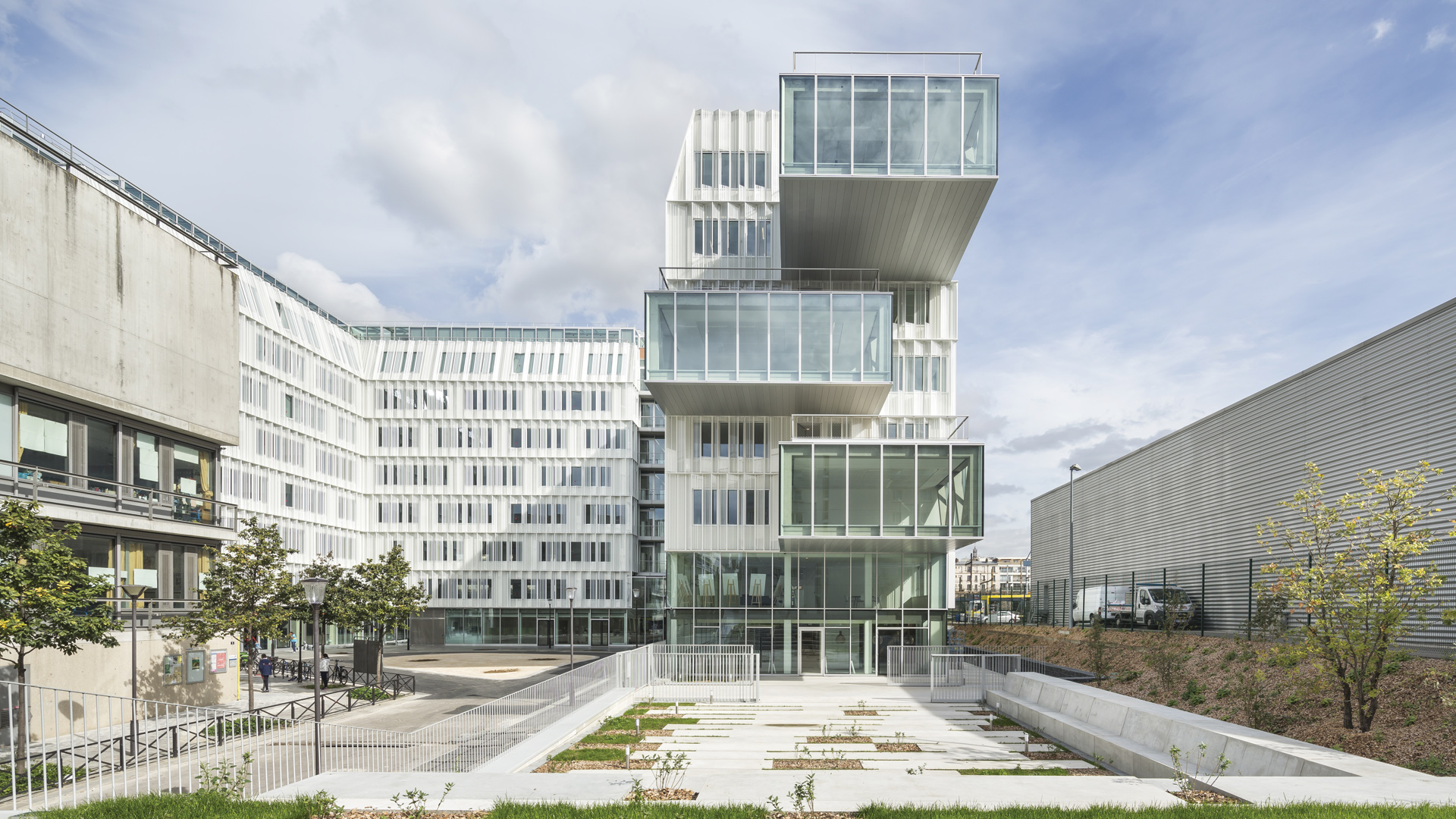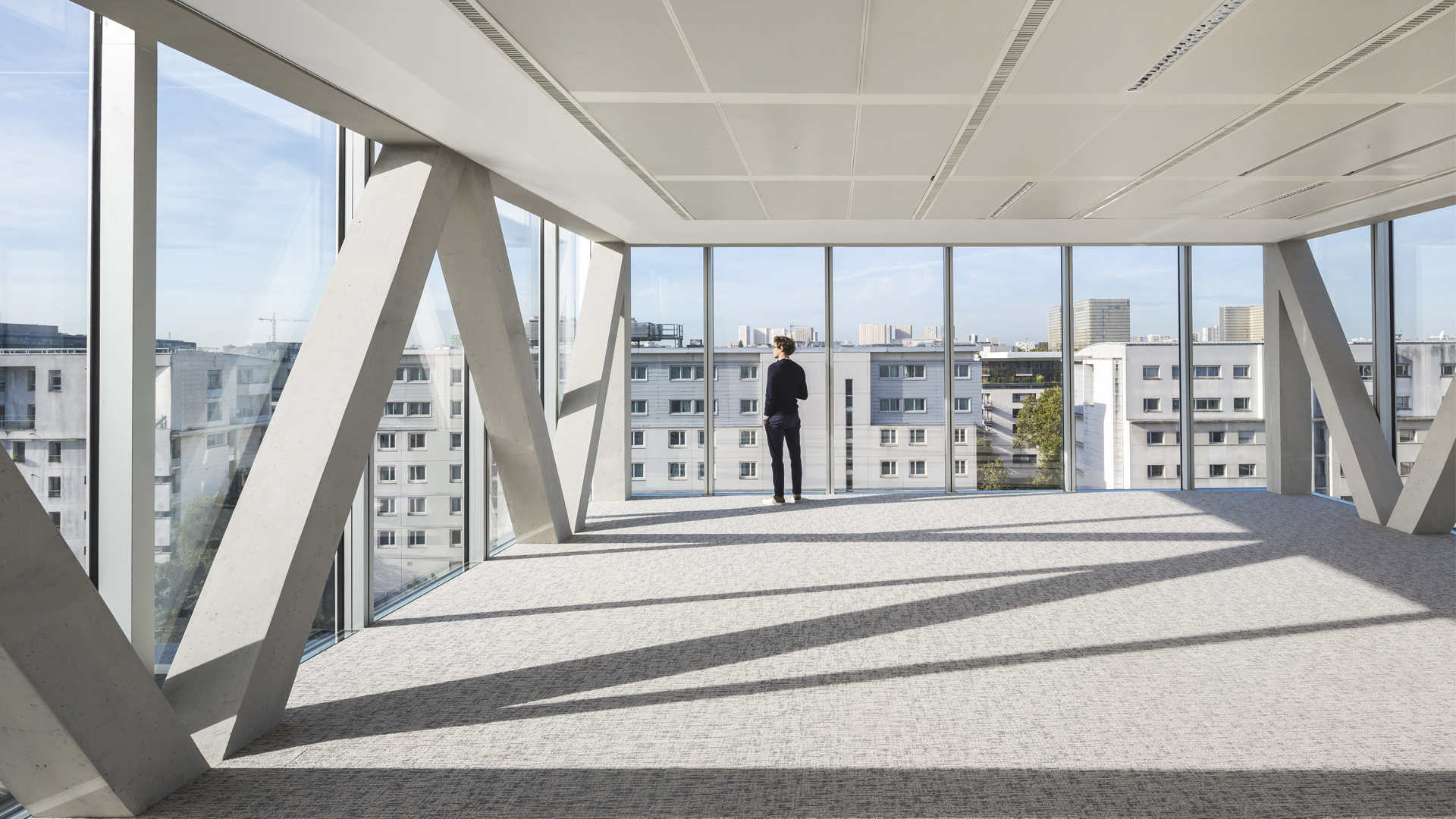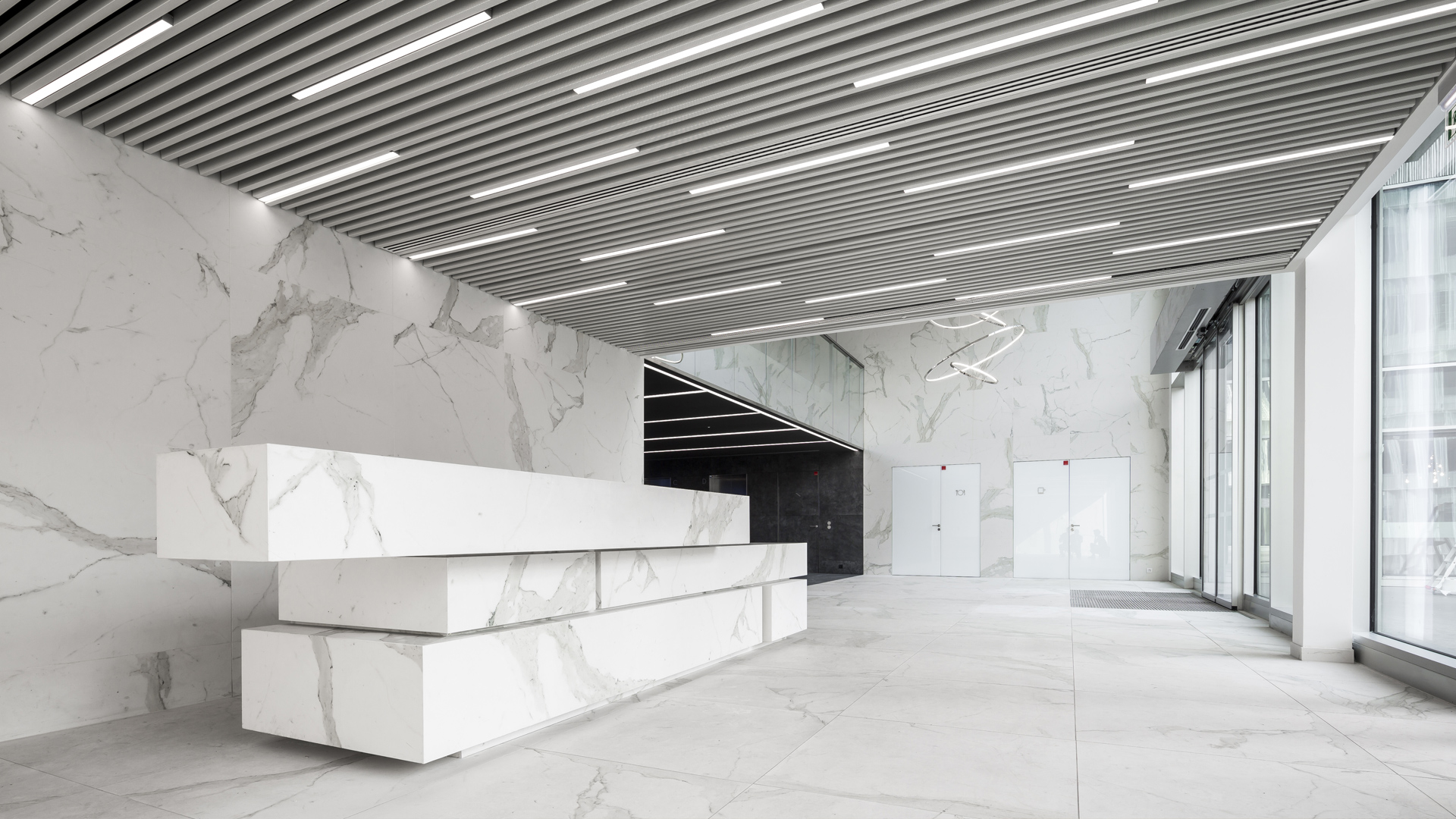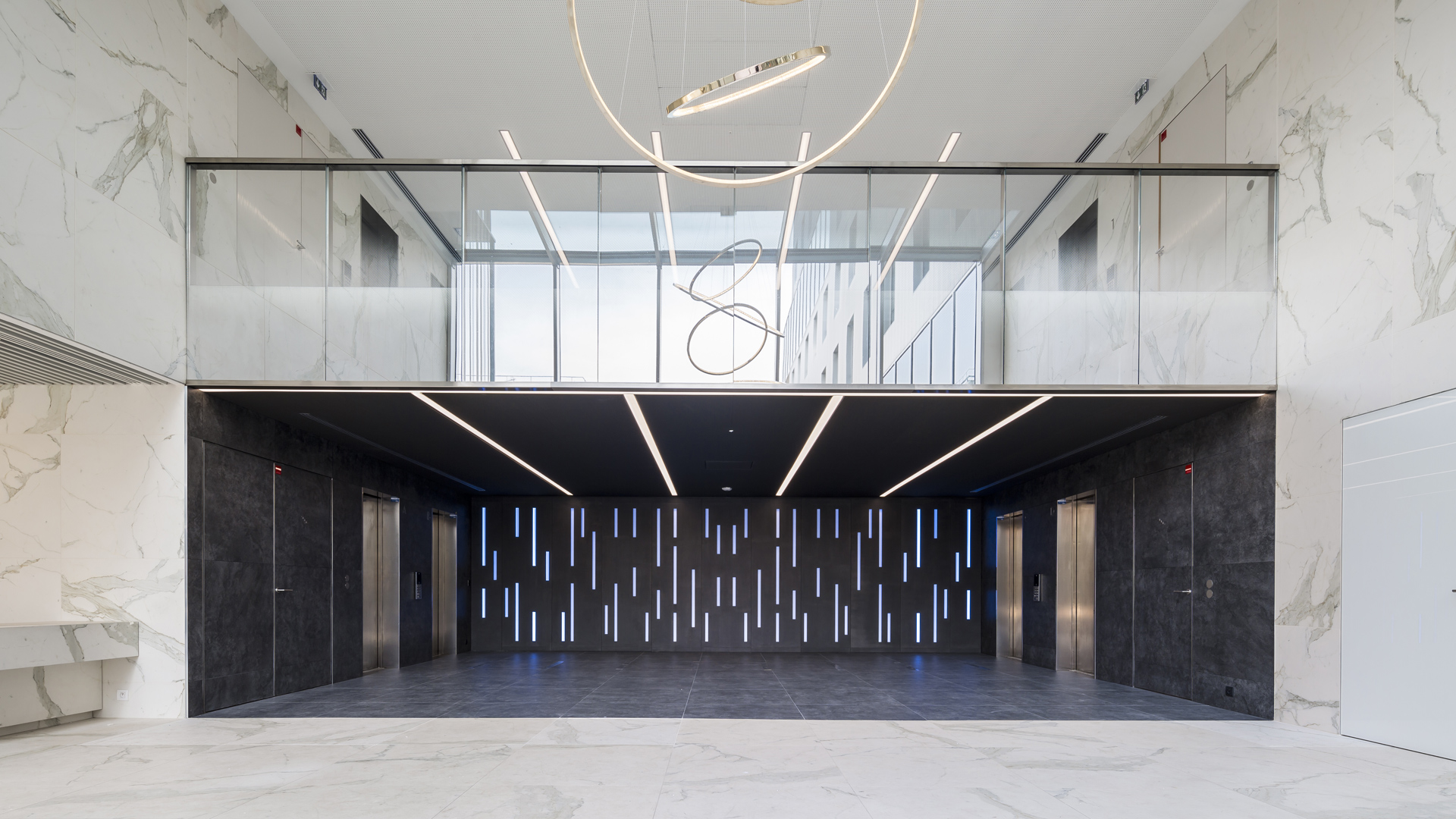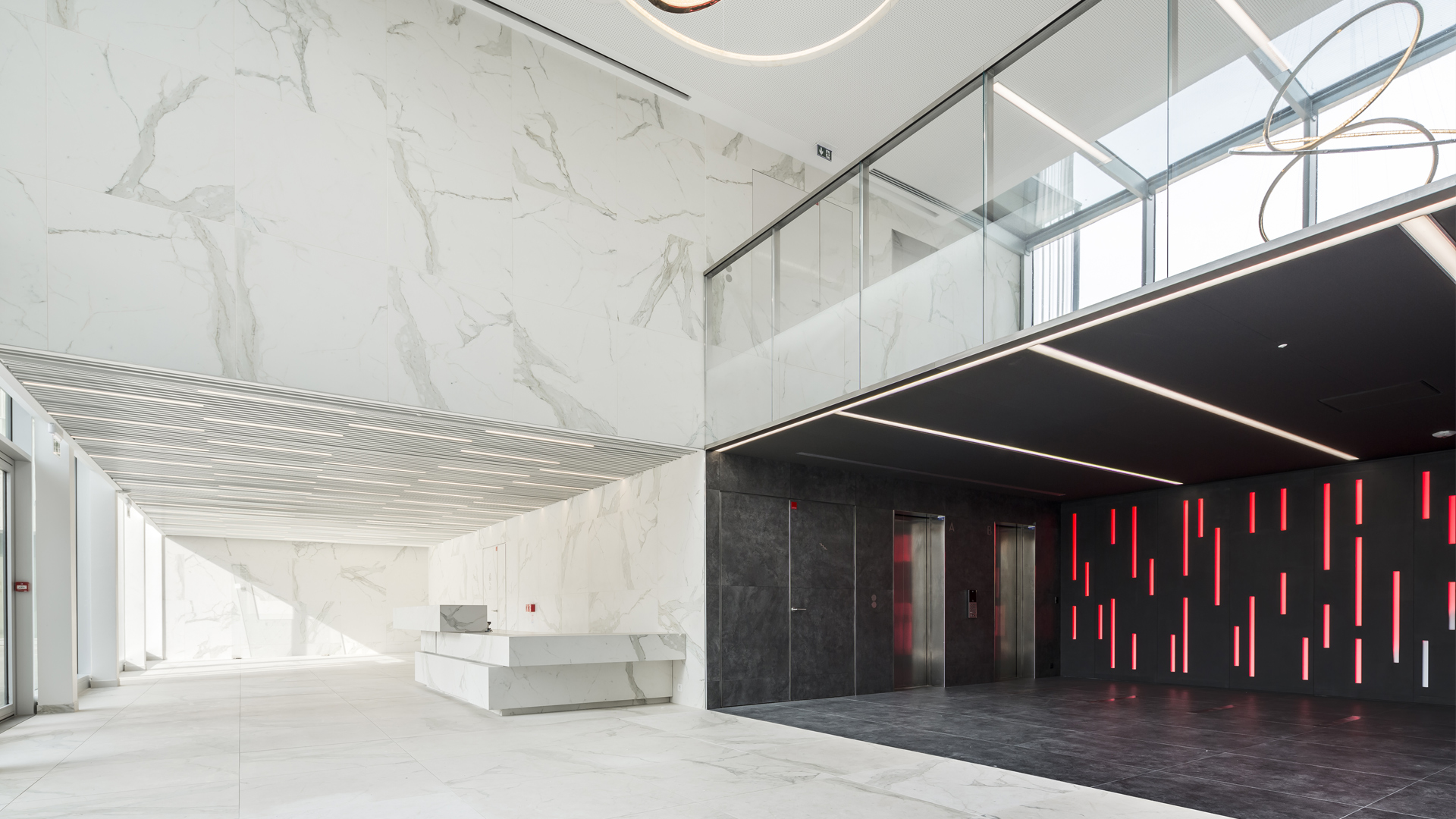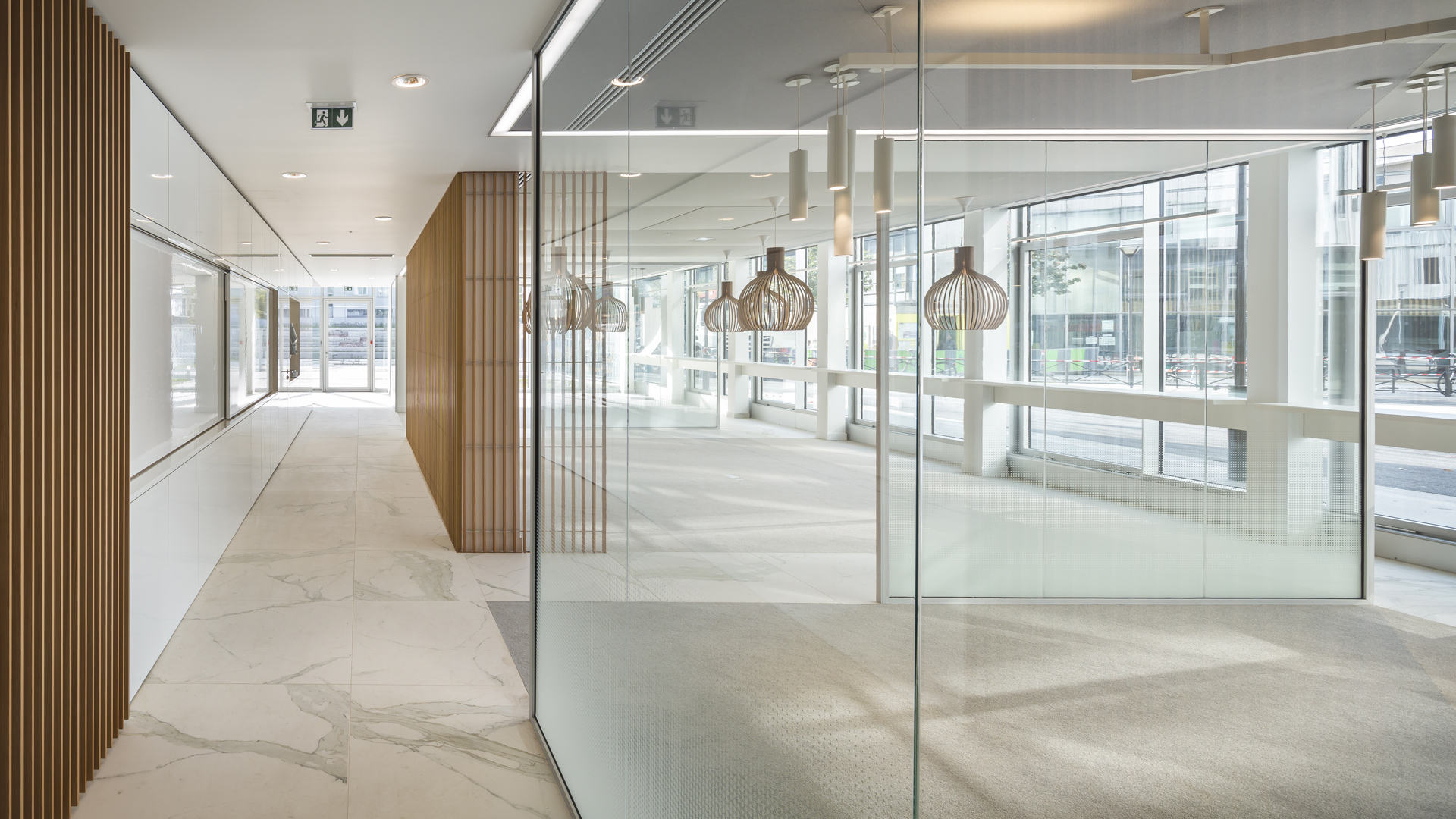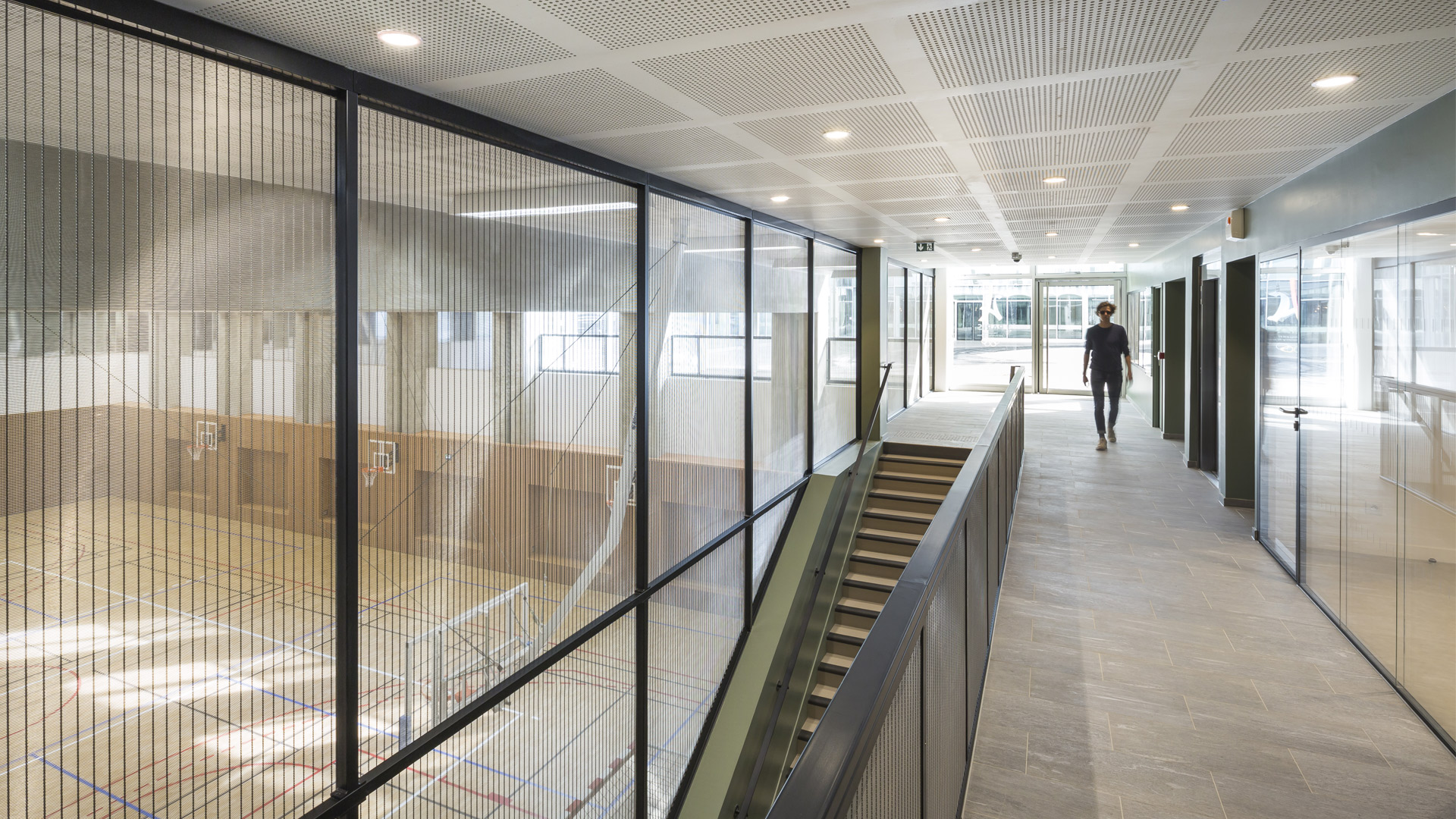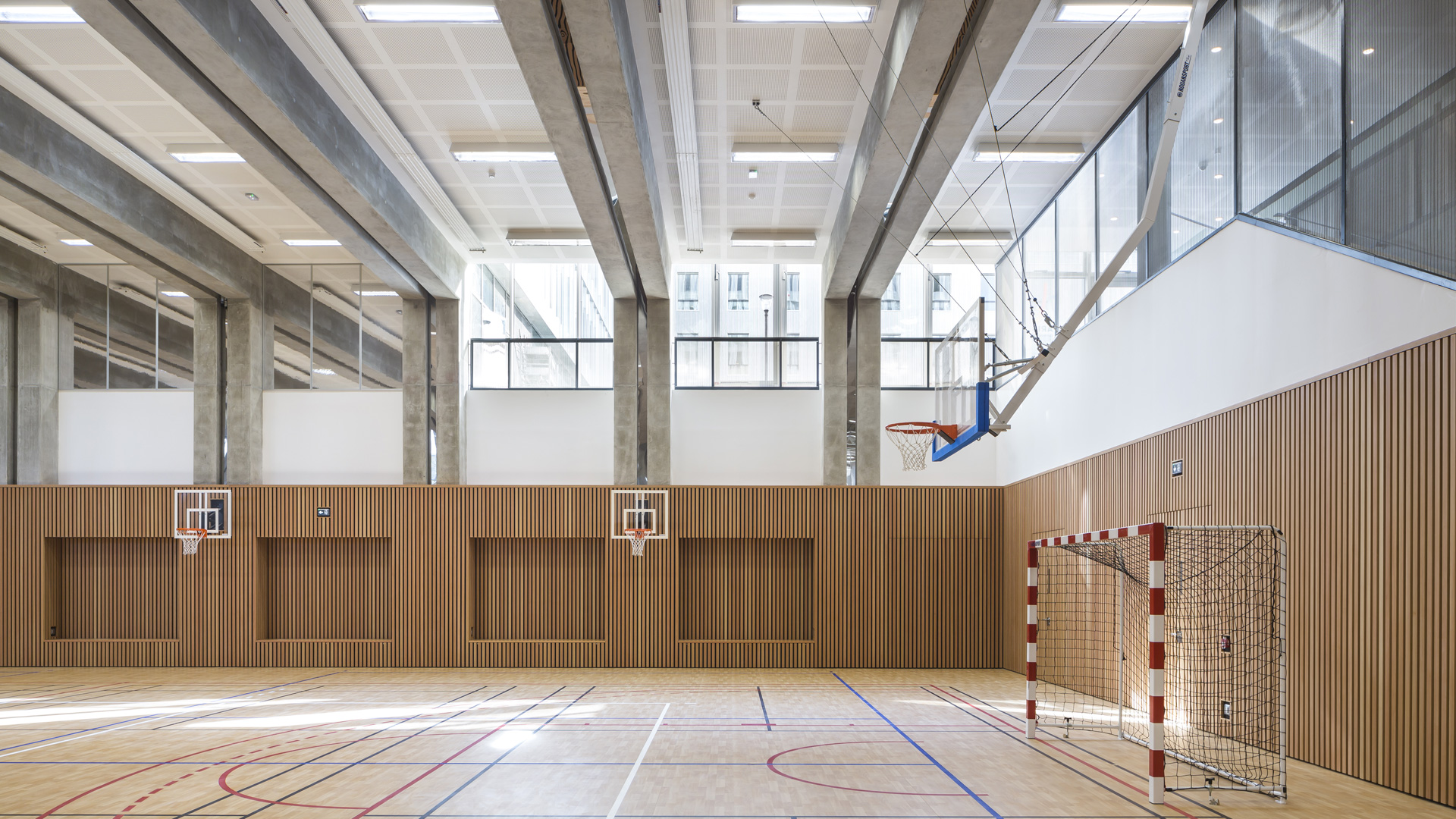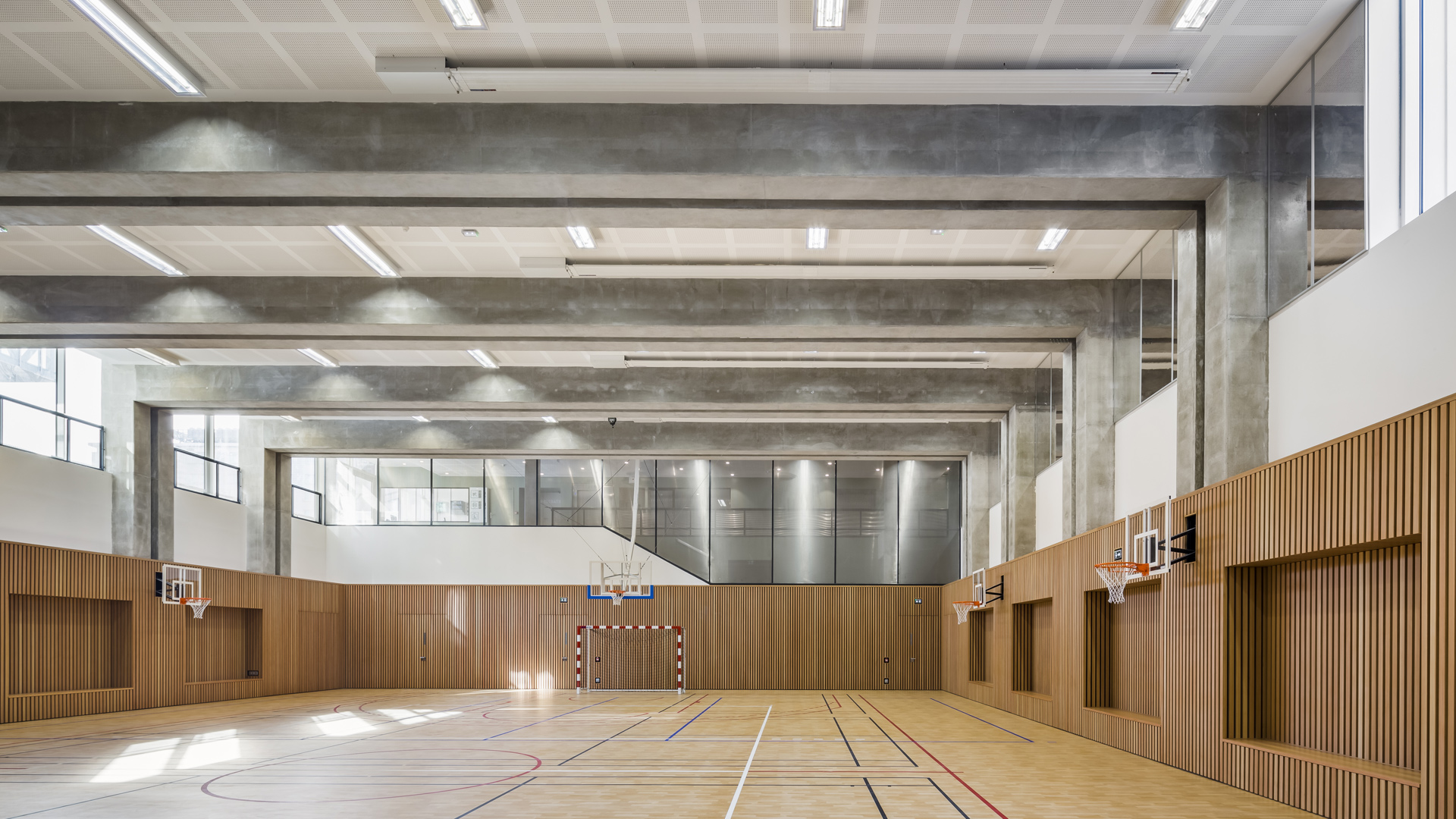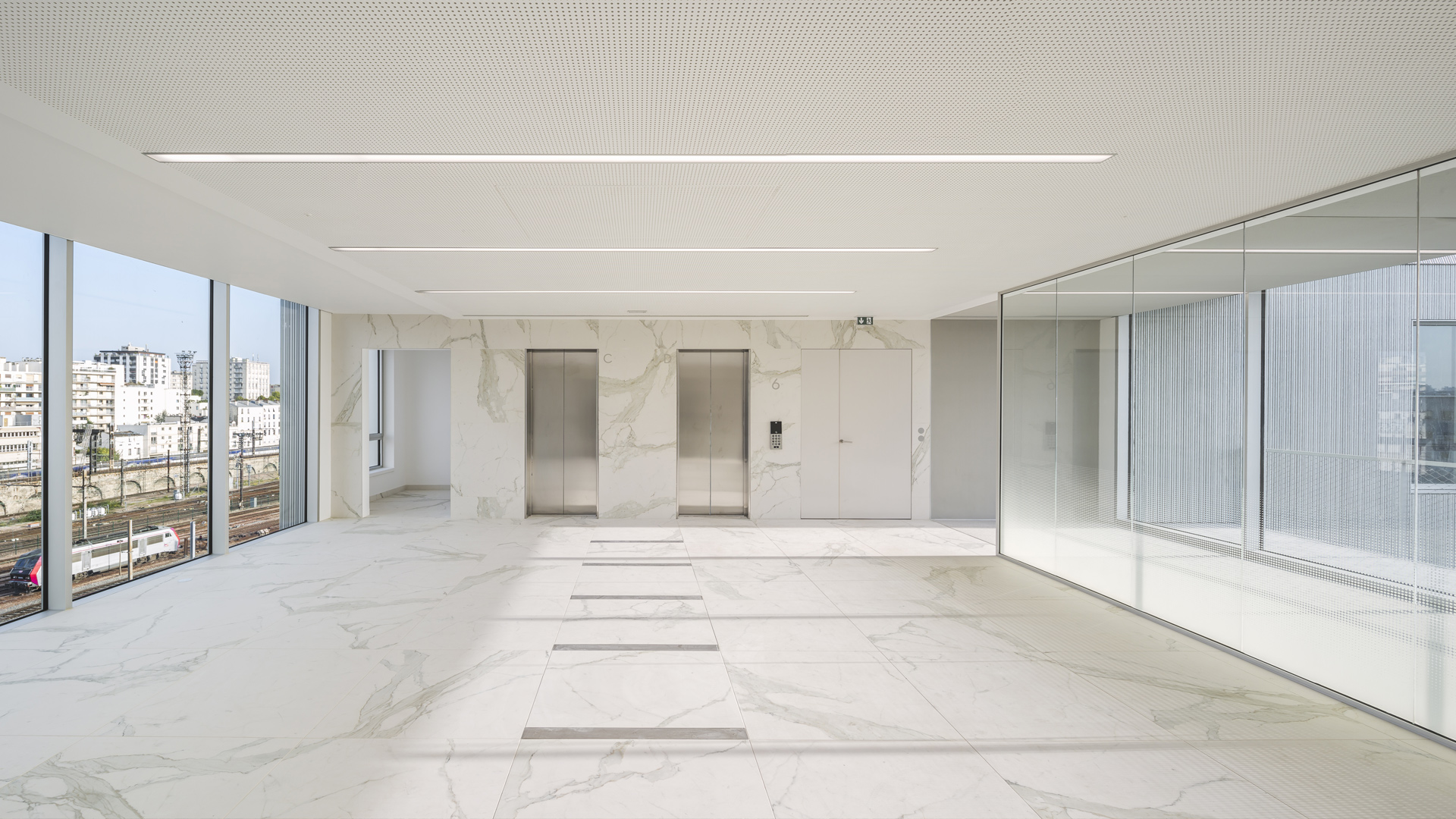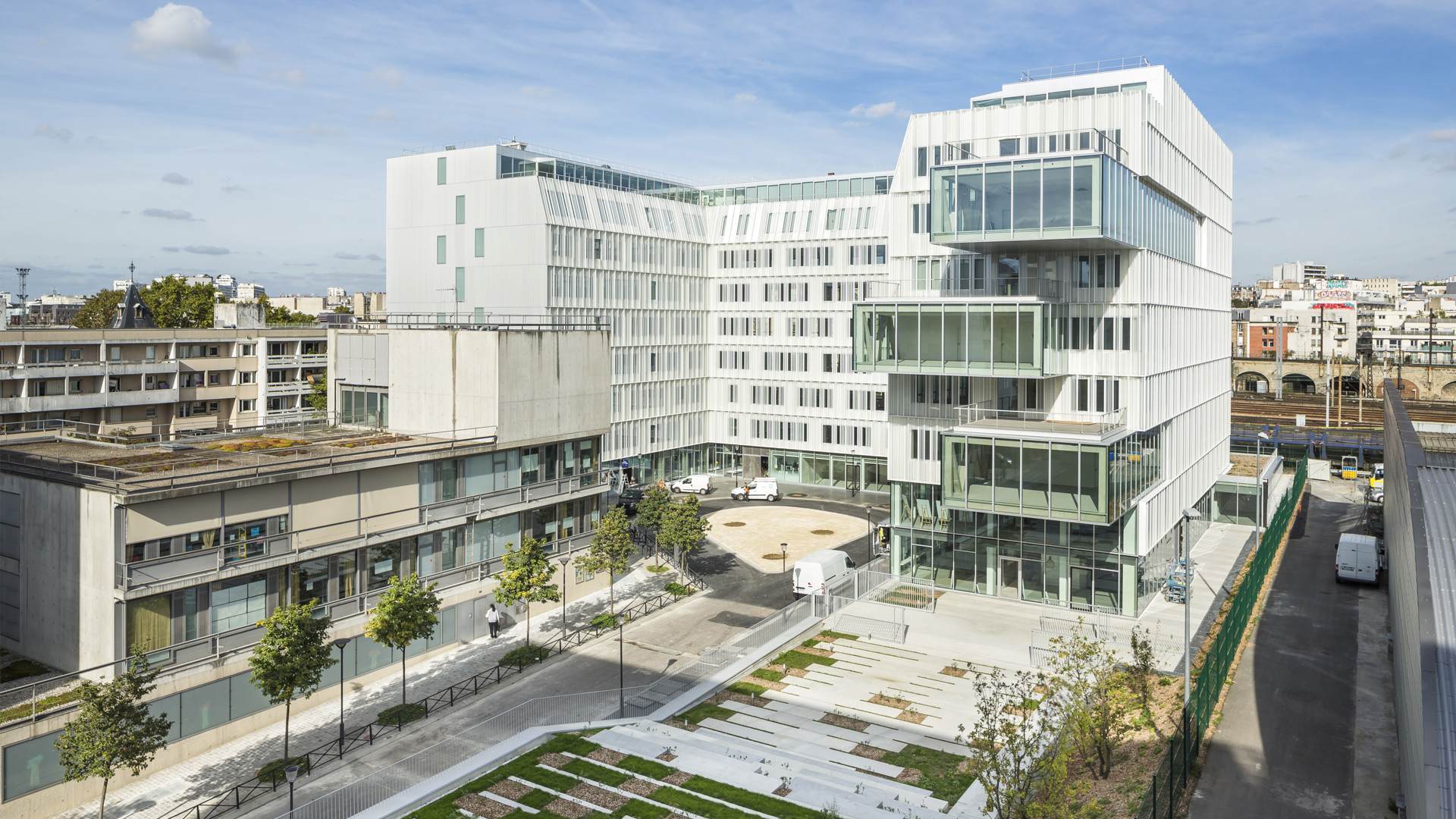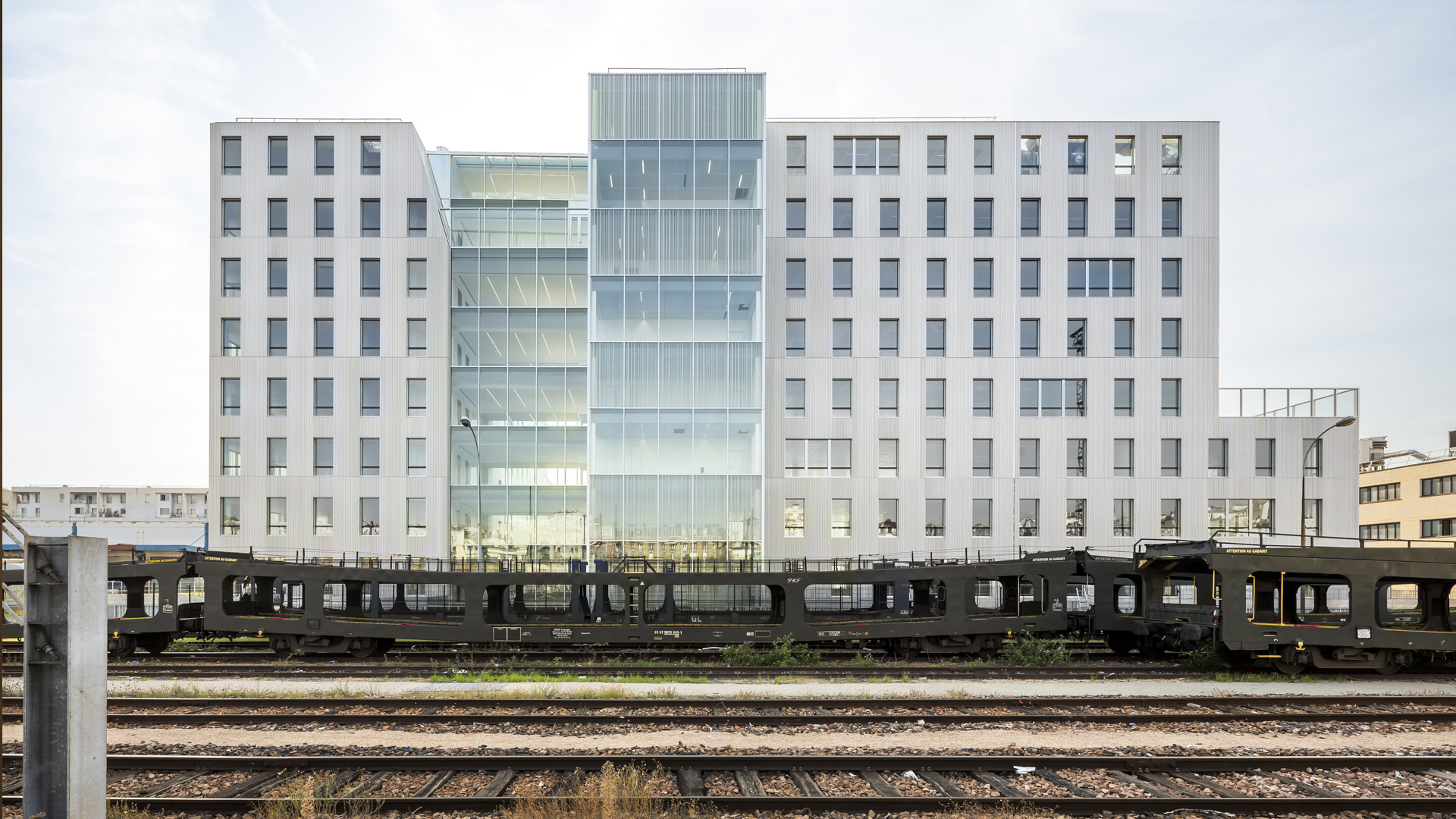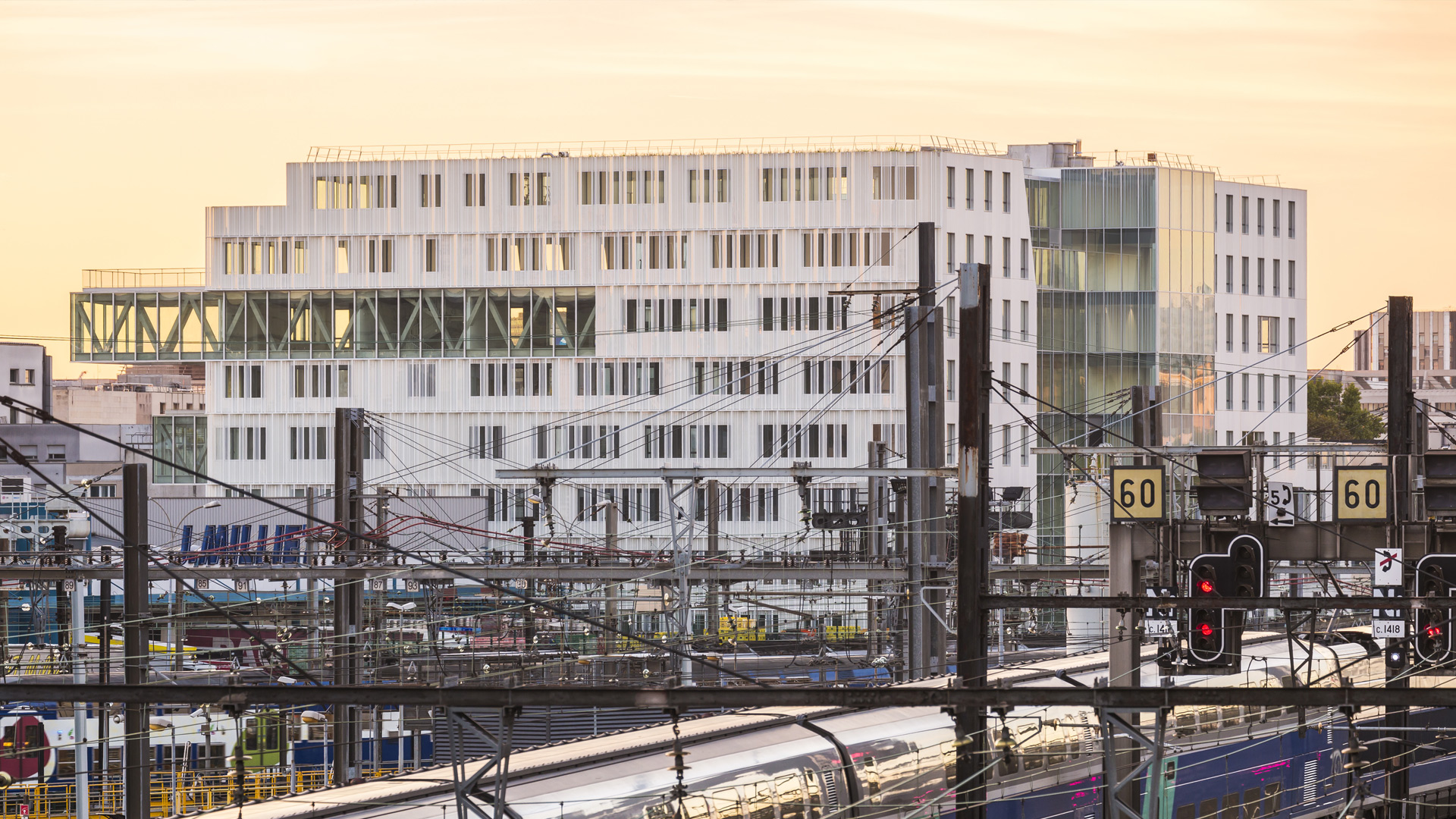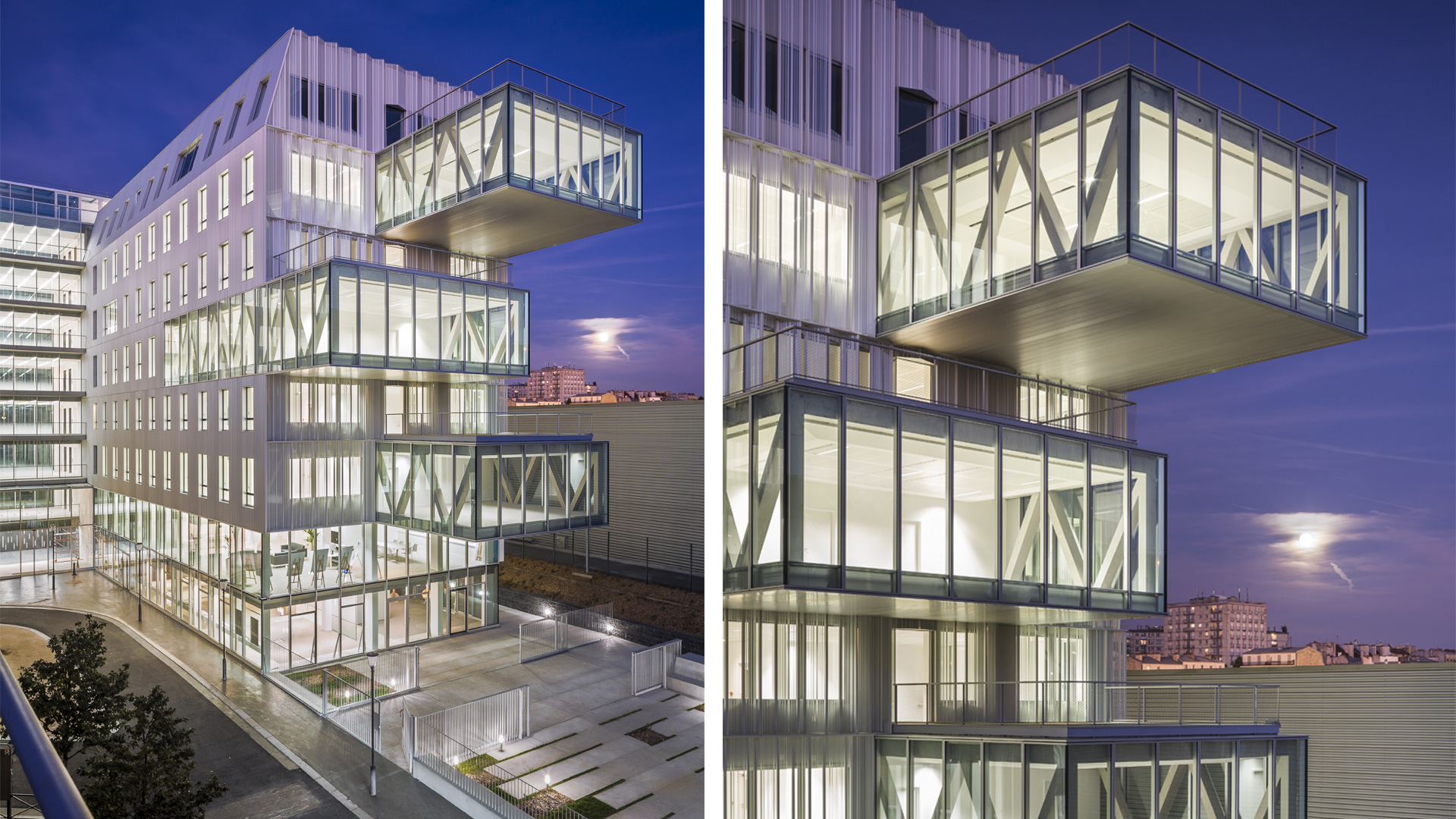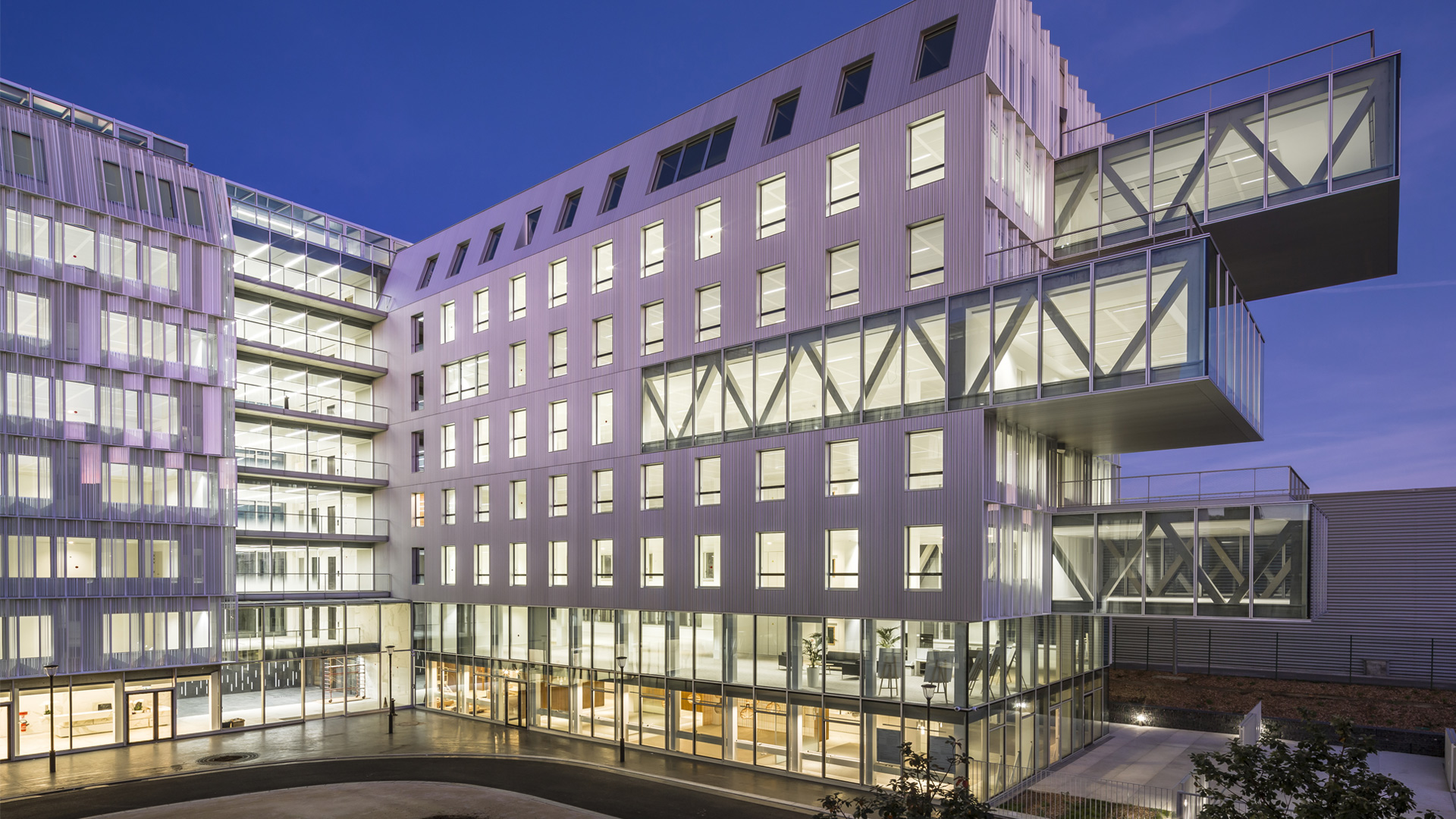 Archimede
—

Competition 2014
Delivery 2017
Surface bureaux: 14500 m² + gymnase : 1500 m²
Cost 32 M
Project Manager Pierre Martin Saint Etienne
The Archimède project is located in the Bercy district of Paris' 12th arrondissement, an area developing along the railway tracks. It contains offices and a gymnasium.
Based on a favorable interpretation of the urban regulations, the strategy developed for the project has made it possible to densify the area along the railway network and use only part of the allotted plot. The choice of the compact building thus frees up ground space and offers the nearby school and neighborhood an unexpected green space. Density is not the enemy of emptiness.
The volumes are the result of an urban "sewing" rather than formalistic and aesthetic research, and the treatment of the façades is directly linked to their orientation. Those most exposed to the sun benefit from a double crystalline skin, consisting of pleated and silk-screened glass vanes, which protects the bay windows. To the north, a faceted metal cladding restores the brilliance and reflection of the glass and prolongs its changing and immaterial aspect.